Siemens: Zahlen zum Ende des Geschäftsjahres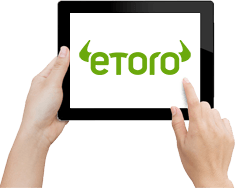 TESTSIEGER AKTIENDEPOT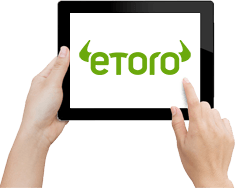 Keine Ordergebühren, keine Spreads
Keine Depotgebühren
Aktienhandel zu attraktiven Konditionen
WEITER ZU ETORO:

www.etoro.com/de
Die Siemens AG hat ihre Zahlen für das letzte Geschäftsjahr veröffentlicht. Für das gesamte Geschäftsjahr? Allerdings. Dabei ist das Kalenderjahr 2015 noch gar nicht beendet? Muss es auch nicht. Denn bei der Siemens AG enden die Geschäftsjahre abweichend vom Kalenderjahr bereits am 30. September. Insofern endete am 30.9.2015 das Siemens-Geschäftsjahr. Und diese Zahlen wurden vermeldet – hier der Blick auf die Details:
Weiter zum Testsieger eToro:

www.etoro.com/de
Zahlen zum Siemens Geschäftsjahr 2014/2015:
Der Umsatz stieg um rund 6%: Nach 71,227 Mrd. Euro im Geschäftsjahr 2013/2014 hieß es im letzten Geschäftsjahr: 75,636 Mrd. Euro
Der Gewinn nach Steuern stieg überdurchschnittlich stark: +34% auf satte 7,38 Mrd. Euro hieß es da
Umgerechnet auf jede einzelne Aktie bedeutete das: 8,74 Euro Gewinn je Aktie (verwässertes Ergebnis, Gewinn nach Steuern)
Der Cashflow (genauer gesagt: Der Cashflow aus betrieblicher Tätigkeit – fortgeführte und nicht fortgeführte Aktivitäten) hingegen sank etwas: Nach 7,1 Mrd. Euro im vorigen Geschäftsjahr waren es 2014/2015 dann 6,612 Mrd. Euro
Quelle: Geschäftsbericht 2015 Siemens AG
Was mir positiv auffiel: Siemens hat die Aufwendungen für Forschung und Entwicklung (FuE) deutlich aufgestockt, auf 4,5 Mrd. Euro nach 4,0 Mrd. Euro im Geschäftsjahr davor. Denn ein Hightech-Konzern wie Siemens muss in dem Sektor kräftig investieren, um weiter vorne mitspielen zu können. Das zeigt schon der Blick auf die technologielastigen Geschäftsfelder des Konzerns:
Die Siemens-Geschäftsfelder:
Power Generation Services
Power and Gas
Wind Power and Renewables
Building Technologies
Energy Management
Mobility
Digital Factory
Process Industries and Drives
Healthcare
Financial Services
Quelle: Firmenangaben
Gerade bei Sektoren wie "Digital Factory" sind höhere Aufwendungen für Forschung und Entwicklung sehr wahrscheinlich sinnvoll und auch eingeplant. Investitionen in "F&E" – das können oft die Auftragseingänge und später Umsätze von morgen sein. Vorstandsvorsitzender Joe Kaeser zeigte sich mit den Geschäftszahlen auch entsprechend zufrieden. Zum Ausblick:
Siemens gibt verhalten optimistischen Ausblick
Aufgrund der "gesamtwirtschaftlichen Lage" werden die Bäume auch bei Siemens nicht in den Himmel wachsen. Das Siemens-Management sieht aber auch für das laufende Geschäftsjahr einen Umsatzanstieg als wahrscheinlich an. Es sollen bestenfalls 5% Umsatzplus werden. Das Industriegeschäft soll eine Marge von 10-11% bringen. Im letzten Geschäftsjahr lag diese Marge bei rund 10%. Mit anderen Worten: Die Marge soll mindestens gehalten werden, der Umsatz leicht gesteigert werden. Für den Gewinn bedeutet das, dass es ein kleines Plus gegenüber dem vorigen Geschäftsjahr geben könnte.
Siemens: Aktienrückkäufe möglich
Was mit dem Cash Flow geschehen soll: Zum einen ist eine Dividendenausschüttung von 3,50 Euro je Aktie wahrscheinlich. Und zum anderen hat Siemens angekündigt, in den nächsten drei Jahren eigene Aktien zurückzukaufen (bzw. man möchte diese Möglichkeit haben). Dafür sollen bis zu drei Milliarden Euro aufgewendet werden. Bei einem Cash Flow (siehe oben) von 6,612 Mrd. Euro im letzten Geschäftsjahr kann sich das Unternehmen dies auch leisten.
Übrigens: Wir sind ja bereits im neuen Geschäftsjahr von Siemens. Insofern bitte nicht wundern – die Zahlen zum ersten Quartal des laufenden Geschäftsjahres stehen bei Siemens bereits für den 26. Januar 2016 an. Mal sehen, ob Siemens dann an den positiven Trend (den die jüngsten Quartalszahlen gezeigt hatten) anknüpfen kann.
Weiter zum Testsieger eToro:

www.etoro.com/de
Klarstellung
Und auch hier gilt: Dies ist meine rein subjektive Einschätzung und keine Aufforderung an Sie, diese Aktien zu handeln. Betrachten Sie meine Zeilen als Gedankenanstoß, nicht mehr und nicht weniger. Es geht um Ihr Geld – verantwortlich dafür sind Sie ganz alleine. Wir recherchieren nach bestem Wissen und Gewissen, übernehmen aber keine Gewähr für die Richtigkeit der Angaben.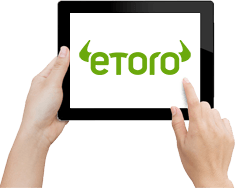 TESTSIEGER AKTIENDEPOT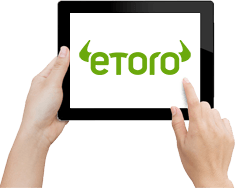 Keine Ordergebühren, keine Spreads
Keine Depotgebühren
Aktienhandel zu attraktiven Konditionen
WEITER ZU ETORO:

www.etoro.com/de