Execution-only brokers such as Interactive Investor have gained a significant amount of traction in the last few years as it empowers investors to plot their own course when it comes to their investment strategy. The platform launched in 1995 and has since been revered in the industry, claiming numerous prestigious rewards. A majority owner of the platform is private equity firm J.C. Flowers & Co. The firm is a well-known and established investment advisory service that has concluded business deals in excess of £12 billion.
It also enjoys an international footprint in 18 countries, which makes it the ideal backer for Interactive Investor. For investors, there's more to an investment platform than merely just good asset backing and name dropping. Investors require a secure platform and a few extra bells and whistles to make their trades. This review tackles the task of uncovering whether Interactive investor lives up to the hype.
Visit Broker at: www.ii.co.uk/Investitionen bergen das Risiko von Verlusten
Advantages and Disadvantages of Trading With Interactive Investor
While investment platforms such as Interactive Investor strive for perfection, there are bound to be a few flaws.
Advantages:
Investors know upfront what their charges are
Investors are encouraged to start their journey from an early age
The technical analysis tool makes up for the charting platform and lack of watchlists
Investors have access to a research area filled with detailed analysis, reviews, and tips
The online forum allows users to interact with others
The website is simple to navigate
Interactive Investor has a good asset backing
This broker enjoys favorable reviews by its peers
Investors are able to set up their trading profiles fairly easily
The trading commissions are fairly low
Support on this platform is stellar, and possibly the biggest drawcard to the site
Mobile apps ensure traders and investors remain informed on their portfolios on the go, and never miss an opportunity to trade or invest
Investors pay flat fees, which makes it simpler to calculate costs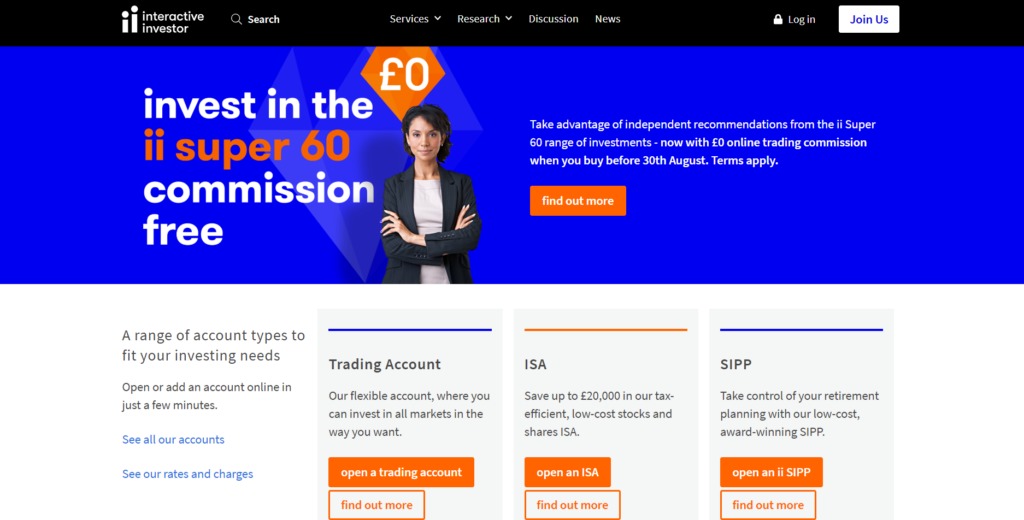 Disadvantages:
While the site seems easy enough to navigate, it can do with a bit of modernization or cleanup.
The flat fee might not be cost-effective for everyone
The FAQ will help users find solutions faster without having to go through the various tabs that might have the information they're looking for in the help section
There is no mention of the turnaround time from when the account is opened to when investors can expect to start utilizing the account
The charting platform is underwhelming
The site might seem a little daunting for first-time investors
Investors will need to follow watchlists on other sites should they wish to gain meaningful insight
Overview of Trading Offer With Interactive Investor
For almost a quarter of a century, Interactive Investor has provided investors in the UK with a fast and efficient platform to navigate their investment journey. It also offers investors an option to trade the markets which have the potential to increase their wealth portfolio. What makes Interactive Investor stand out among its peers, is the ability to offer world-class service despite charging what is considered a nominal fee. The fixed fee structure might not work for every investor, but for happy clients on their platform, it means knowing exactly what to expect when trades are concluded.
There are no hidden surprises with Interactive Investor and when it comes to money, that is what investors want to hear. The platform offers customers ISA and SIPP options, as well as spread trading and CFDs. Investors can open a trading account and link it to a mobile app, which allows them to buy and sell on the go. The platform also offers traders a wealth of information to make the process a little simpler.
Visit Broker at: www.ii.co.uk/Investitionen bergen das Risiko von Verlusten
Deposit Insurance and Regulatory Requirements for Interactive Investor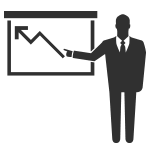 Interactive Investor is authorized and regulated by the Financial Conduct Authority (FCA) and in order to remain in good standing with this authority, firms need to jump through quite a few regulatory hoops. The service is also available in Ireland, but operates on a different platform and complies with the Irish terms of service as well.
The UK site also prescribes to the terms and conditions under the GDPR (European General Data Protection Regulation) requirements. This means that investors can rest assured that their private information remains private. Users will need to know the full extent to which their information is shared, and with whom. They may also opt-out of sharing their information, especially in instances where this information is shared with third parties. Consumers will also be made aware of cookies and how that information is used by the site.
While there's no mention of the Financial Services Compensation Scheme (FSCS), the FCA requires the broker to meet certain minimum criteria in terms of safeguarding investments. The FSCS is a financial regulation that protects customers in the event that an institution that's authorized as a financial institution, goes under. Investors can claim compensation up to £85,000 which might not be much for those looking to invest millions, but it does offer some form of respite in the event of total business failure.
Capital buffers, credit risk, and counterparty risk are all part of the considerations and Interactive Investor is required, by law, to make certain information available to investors in order to mitigate risk.
While it's disheartening that the site doesn't have deposit insurance information on hand, there is some peace in the knowledge that there is sufficient backing in terms of assets and that the industry is willing to back the platform in terms of accolades and rewards.

Our Experience in Detail With Interactive Investor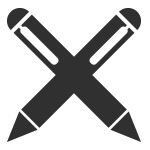 At first glance, the site looks like it needs a bit of maintenance and that not a lot of development has gone into the maintenance. But then, we quickly realize that our concerns were purely superficial as the site provides everything we need to start investing and trading. The account opening procedure is fast and simple, allowing users to move through the various screens quickly and effortlessly. Before the account opening procedure starts, users are referred to a page that lists all the vital information they would need to know in order to make an informed decision.
Once the initial overview, terms and conditions, and pricing have been reviewed, users move on to a four-part account opening process. The process is fairly quick and after the verification, it's time to fund the account. This process is simple enough for salted investors or newbies to follow. What's important to remember, however, is that this platform is an execution-only service and that in no step of the way will the staff of Interactive Investor help investors with advice on investments or trades.
For investors, investing with this platform is a cakewalk as the service offering is sublime. If there's an error or query that needs to be resolved, the online service is done within a matter of minutes. There are also other ways to contact the platform and users can expect a prompt response. The service aspect of this business is what draws investors back time and time again. It's reliable, well-priced, and simple.
Visit Broker at: www.ii.co.uk/Investitionen bergen das Risiko von Verlusten
Product Choices With Interactive Investor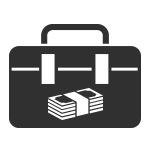 Investors know that in order to have a long-term go at the investing game, they will need to consider a more balanced look at their investment portfolios. This means that instead of lumping everything into something that may seem to be doing for that period, it's important to diversify investments into various product baskets. For investors, Interactive Investor provides a healthy balance of products to take care of medium and long-term investment plans.
SIPP
These accounts are suitable for those who wish to set money aside for retirement. There are certain tax advantages to investing in this type of account and while it may be classified under a defined contribution class retirement investment, the investor chooses where to invest.
ISAs
One of the most exciting types of investments to take part in is an ISA. These allow investors access to the stocks and shares markets while providing investors with certain tax benefits. There is an investment cap on this particular investment. For parents, there is also the junior ISA to consider which offers great returns. This investment is also capped.
Trading Account
Those who wish to have direct access to the markets will find this account simple and interactive. Traders can opt for spread trading, forex, and CFDs.
Other
Interactive Investor also has a few other accounts that may perk the interest of would-be investors, such as research accounts and specialist accounts that include company and pension trading options.

Cost Overview of Interactive Investor

One of the things that tend to count in the favor of Interactive Broker, is that their pricing structure is not only transparent, but also quite favorable. Users constantly have access to these fees and know upfront what their monthly spend on fees will be. This is to allow users to make informed decisions regarding their budget, and not get lumbered with percentage-based fees on the conclusion of a transaction. While the set fee, irrespective of the transaction may seem high to some users, this includes the stellar service offering that's hard to put a price on.
Investor Plan
This plan offers basic investors access to the plan at £9.99 per month. Fund trades will cost £7.99 per transaction and UK trades cost £7.99 per transaction.
Funds Fan
This option is perfect for those who want to choose their own funds to build their wealth portfolio. This plan costs £13.99 per month and funds and investment trusts cost £3.99 per transaction, with UK share trades going at £7.99 per transaction.
Super Investor
Investors who need access to more options, will want to sign up for the Super Investor plan, which costs £19.99 per month. This plan provides all UK trades including funds at £3.99 and US share trades at £4.99.
Regardless of which service plan users decide to go with, they will receive a credit of £7.99 which can be used towards any trade. To encourage a long-term relationship with their traders, these credits are available for up to 90 days. Investors can also opt to change their plans at any time.
There are no fees to open an account or transfer trades to Interactive Investor, and there are also no exit fees. Because users pay flat fees, the total spend over a period of time (about 30 years) can work out 75% less than with other well-known brokers who charge a percentage-based fee.
Visit Broker at: www.ii.co.uk/Investitionen bergen das Risiko von Verlusten
Services and Extras

One of the aspects of this platform that makes it the ideal training ground for those fresh to the world of investing and trading is the research platform. The research tools allow insight into shares, funds, investment trusts, the latest news and development, trading tips and ideas, and more. This is also a pretty helpful tool for salted investors who need a fresh perspective on their portfolios.
There is also an online blog that provides insightful information about the market. For those concerned about the service aspect of the business, a dedicated service team allows investors easy access to a support team should they need to. The Help Centre provides information about the various topics investors and traders may need help with.
To contact the site, users can use the secure messaging facility, write a letter, or contact them via telephone.
Main contact details:
From the UK: 0345 607 6001
Overseas: +44 113 346 2309

Monday to Friday: 7:45 AM to 5:30 PM BST/GMT
Monday to Friday: 5:30 PM to 9 PM BST/GMT for international trading calls
Interactive markets spread betting, CFD, and Forex:
0345 88 00 003 available 24 hours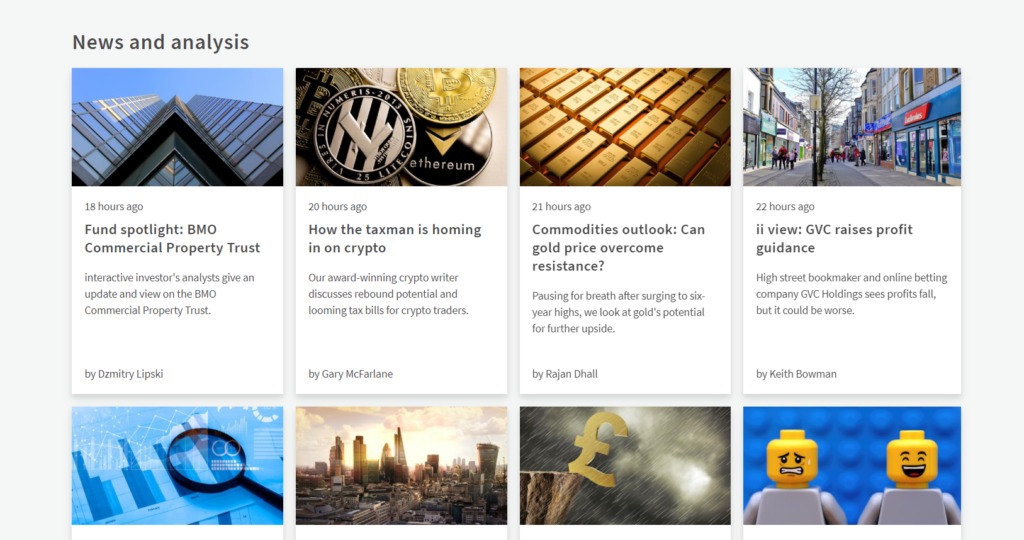 Reviews and Awards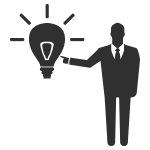 Interactive Investor is the unassuming broker that swoops in at the last minute to claim prestigious awards. Consistent delivery and a keen eye for detail serves the platform well and ensures that they come out on top, year after year.
ADVFN
ADVFN is a prestigious financial market website that's known to be one of the go-to sites for traders and investors. The site is accredited by the likes of the London Stock Exchange and BusinessWire. ADVFN has presented Interactive Investor with top spots in Best Low-Cost Stockbroker 2019, Best SIPP Provider 2019, and Best Stockbroker for International Dealing 2019 at the International Financial Awards.
Visit Broker at: www.ii.co.uk/Investitionen bergen das Risiko von Verlusten
Trustpilot
Trustpilot is a well-known review site that acts as a platform where registered users can vent their frustrations or recommend certain services. In the case of Interactive Investor, the recommendations far outweigh the detractors and the platform enjoys a rating of four stars out of five. 65% Of the reviews rate the site as excellent, with only 13% rating the site as bad. The pool of ratings consists of just under 5,000 ratings.
Stockbrokers.com
StockBrokers.com is worth the visit for anyone who wants to join a trading platform and are just not sure whether to sign up with them or not. The site rates Interactive Investor quite high and 4 ½ stars out of 4. Platforms and Tools let the site down as there are a number of competitors that provide far more access to charts and this platform can do with adding in some drawing tools and technical indicators.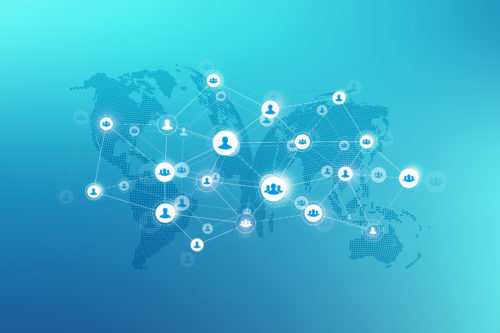 Questions and Answers on Interactive Investor

One of the most frustrating things about trying to navigate the Interactive Investor website is that there is little in the way of questions and answers. These are fundamental for users who don't necessarily want to read through all the literature on the site or make contact with a service professional but need to know something that's not immediately clear when visiting the site. We have, however, put together our own Q&A.
Q: Does Interactive Investor Allow 24/7 Trading?
A: Customers have access to their portfolios 24/7, however, support teams vary for the different products. For instance, customers who need assistance on general investment products can do so Monday to Friday 7:45 AM to 5:30 PM for local clients and Monday to Friday 5:30 PM to 9 PM for international clients. Interactive markets spread betting, forex, and CFD traders, however, have access to the help desk 24/7.
Q: Does Interactive Investor Offer The Full Spectrum Of Financial Products?
A: Interactive Investor offers a number of financial products apart from banking services and advisor services. Products on offer include: share trading, CFD trading, funds, ETFs, corporate bonds, government bonds, investment trusts, spread betting, and more.
Visit Broker at: www.ii.co.uk/Investitionen bergen das Risiko von Verlusten
Conclusion: Would We Recommend Interactive Investor?

Interactive Investor offers investors a platform where they can do their trading and investing from a single website and also offers a mobile solution for those who want to trade on the go. The pricing is transparent and reasonable and the support is great. For us, the only detractors are the trading platform, lack of charts, technical indicators, and drawing tools. Interactive Investor commands a fair amount of trust and respect from other financial institutions and its own customers. While the website can do with an upgrade, it's a platform we are comfortable to recommend.
Fragen & Antworten zu Interactive Investor
Wo hat der Broker seinen Hauptsitz?
Interactive Investor hat seinen Hauptsitz in Manchester, UK
Handelt es sich bei Interactive Investor um einen regulierten Broker?
Der Broker Interactive Investor wird von der FCA reguliert.
Kann ich den Handel bei Interactive Investor im Vorfeld erst testen?
Nein, Interactive Investor stellt kein kostenloses Demokonto zur Verfügung.
Was ist das Angebot von Interactive Investor?
Bei Interactive Investor bietet unter anderem einen Trading Account, ISA, Junior ISA und SIPP.
These reviews might interest you too:
Image source: