Modern traders who have benefited from their trading expeditions can thank institutions such as TD Ameritrade for the ease of access to a trading environment. With the Securities and Exchange Commission abolishing the fixed broker commissions on trading 1975, TD Ameritrade saw the opportunity to provide a service to individuals who wished to trade. Perseverance and the ability to determine their client's needs has seen the TD Ameritrade gain a sizeable portion of the market over the last 40 years. With a number of firsts on the list, such as touch-tone phone trading. The purchase of K. Aufhauser & Co. in 1995 catapulted their online trading offering. The turn of the millennium sparked a new journey for TD Ameritrade as it was the time the company introduced a seamless account opening process online. Today, TD Ameritrade boasts over 11 million client accounts and house in excess of $1 trillion in assets.
Visit Broker at: www.tdameritrade.comInvestitionen bergen das Risiko von Verlusten
Advantages And Disadvantages Of Trading With TD Ameritrade
While TD Ameritrade is a household name, those ready to sign up for trading will still need to do some homework in order to get the best deal.
Advantages:
TD Ameritrade is known for its attention to detail and knowing exactly what their customers want, and this reflects in their product offering. Their trade fees include access to a wide library of information and training, which are both components of a successful trading journey
Users have access to a full range of products that include futures and forex trading
There are over 350 branches for those who prefer in-person contact
The account carries a $0 balance requirement, and there is no account inactivity fee
Traders have access to a vast amount of commission-free ETFs
Investors enjoy access to four trading platforms
Disadvantages:
TD Ameritrade is considered expensive in trading circles with it's $6.95 per trade, plus other commissions and fees to consider
There are also high costs on short-term ETFs, which could result in reduced earnings
The TDA Mobile platform is only available for iOS users
While customers have access to friendly and efficient customer support, this service can be costly
The commission-free period of 60 days is not as long as those on offer by their competitors
Although Bitcoin Futures is a product they offer, this product is only available to a select few customers
Customers who wish to make use of the broker assisted services will find those fees to be exorbitant
Visit Broker at: www.tdameritrade.com
Investitionen bergen das Risiko von Verlusten
Overview Of TD Ameritrade Trading Offer


Traders are in for a treat when they sign up for an online trading account with TD Ameritrade. The sign-up process is entirely online, which means a seamless relationship from start to finish. Once the account is opened, traders have a vast selection of options available to them. There are some products that are not too readily available and require additional layers of security and verification before access is provided, such as the Bitcoin Futures product.
It's also important to know that although TD Ameritrade offers 60 days of commission-free trading, there is a caveat. Users need to have a qualifying deposit in order to enjoy this period to the full and once those fees kick in, they will feel the effect almost immediately considering the high cost of the fees. Traders, therefore, need to ensure they meet the conditions in order to benefit from the 0% commission to the full.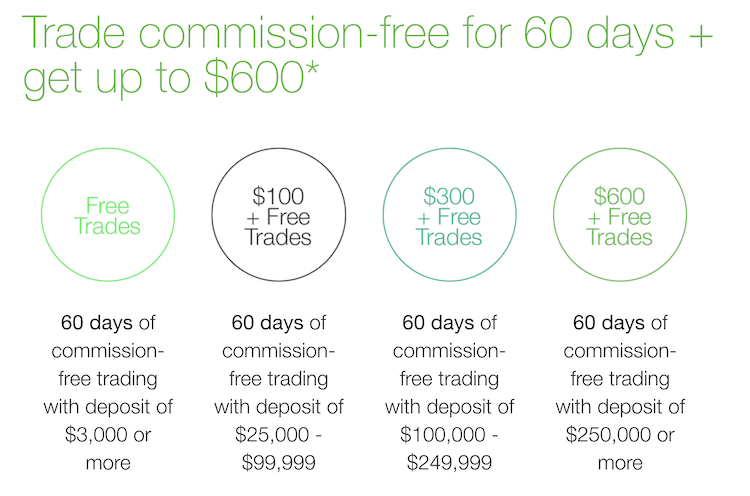 Deposit Insurance And Regulation Of TD Ameritrade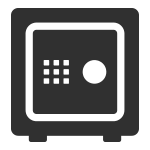 TD Ameritrade provides traders with a direct link to the FINRA BrokerCheck site which allows full disclosure of the current standing of TD Ameritrade. It enjoys an SEC-approved registration status and is regulated by FINRA.
While mainly operation in the U.S., TD Ameritrade also enjoys representation in China, Hong Kong, Malaysia, Singapore, and Canada. It's under the regulation of these particular districts, which means strict compliance levels are adhered to.
When customers open their accounts, they will be asked to provide some form of identification in order to comply with KYC regulations. Customers also have access to financial statements which allow them to see the assets and liabilities of TD Ameritrade, which is important in terms of disclosure. Users also have access to a business continuity plan in the event of disasters or other significant events that could affect trading.
Customers also enjoy TD Ameritrade's Asset Protection Guarantee, which assures them that in the event of unauthorized access to the platform which results in losses, they will be reimbursed. This guarantee is in place to safeguard customers and is under the condition that it's no fault of the customer.
Deposit insurance is not available on all financial products offered by TD Ameritrade, and those that are, are guaranteed by both the FDIC and SIPC respectively. FDIC covers Certificates of Deposit (CDs) for up to $250,000 per customer per bank, and a total of $500,000 per customer across all banks.
SIPC cover is up to $500,000 for securities and $250,000 for cash, however, traders are encouraged to read the terms and conditions first before investing. TD Ameritrade also offers other cover options thanks to insurances held with firms in the UK.
Visit Broker at: www.tdameritrade.comInvestitionen bergen das Risiko von Verlusten
Our Experience In Detail With TD Ameritrade


From the outset, TD Ameritrade was a breeze to deal with. The account opening procedure asks all the necessary questions in order to get trading immediately, without burdening the user with reams and reams of paper. Users will need to have their personal identification documents on hand to complete the online forms. The questions will also guide them to the products that they're looking for, for instance, those who require regular savings, retirement solutions, or trading.
Support service, while friendly and professional, can be a bit costly and erode your capital, however, with the vast amount of information readily available on their site, it's hard to get stuck and call on that support person.
For us, one of the most impressive features of the site has to be the ease of navigation. Flitting to and from the trading platforms is simple enough and each section of the site has been maximized with optimal usability in mind. What we're also impressed with, is that in spite of the vast amount of options available on the site, the loading time does not lag, making it a great option for those who have limited access to a strong internet connection.
While we find our interactions with TD Ameritrade to be superior to many in the market, it tends to be overshadowed by the high costs. We're constantly considering the costs when making trading decisions and requesting assistance, and in most instances avoiding interaction with brokers or support to preserve our capital. What we do like, however, is that we can look at other investment and savings options as well, thanks to the vast range of financial products available to clients.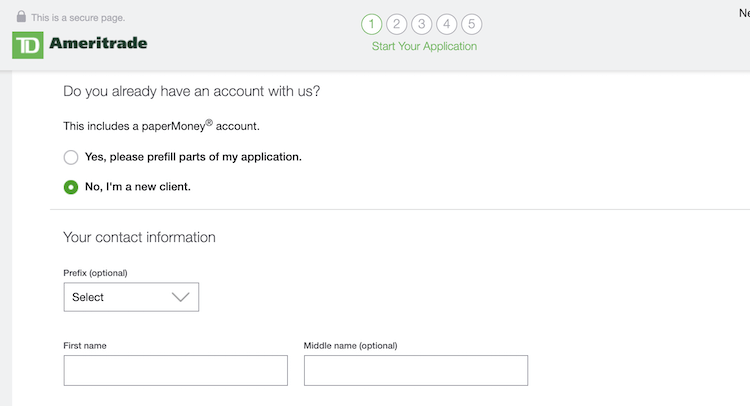 Product Choices At TD Ameritrade


A prudent investment strategy should contain a mixed range of products to ensure that all the eggs are not in the same basket. This strategy allows traders to play it safe in case of a massive turn in the markets. With TD Ameritrade, many of these options are available in their product list. These are some of the products traders can look forward to:
ETFs
Mutual Funds
Futures
Forex
Margin Trading
Cryptocurrency Trading
Managed Portfolios
Cash Management
Bonds and Fixed Income
Annuities
IPOs
Dividend Reinvestment
Stocks
And Options
Along with the products on offer on their site, TD Ameritrade also lists their benefits and details of that particular investment strategy in order to allow users to make their decisions a little easier. For users, it a little easier to build up their wealth portfolio without having to appoint a broker just yet.
Visit Broker at: www.tdameritrade.comInvestitionen bergen das Risiko von Verlusten
Costs Overview Of TD Ameritrade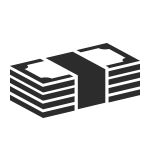 For traders, this is potentially the only area where things become a little sticky with TD Ameritrade as the costs are considered a bit high in comparison with their peers.
Stocks: Users can expect to pay a $6.95 flat rate per trade. There is also the option to make use of the Interactive Voice Response (IVR) Phone System at $34.99. Broker-assisted traders run at a cost of $44.99.
ETF: Many of the fees are the same as with stocks, however, TD Ameritrade does make provision for commission-free ETFs. There are more than 300 commission-free trades on the platform.
Mutual Funds: These trades benefit from a No-Transaction-Fee (NTF) and there is also no fee on a Load. No-Loads, however, attract a fee of $49.99.
Options: While considered one of the best in the market where options trading is concerned, traders need to be aware of the costs associated with trades. Online trading levies a fee of $6.95 per trade plus a $0.75 fee per contract. They will also pay exercises and assignment fees of $19.99. The IVR system levies a charge of $34.99 plus $0.75 per contract. Broker-assisted trades run at $44.99 plus $0.75 per contract.
Futures: Considered reasonable and market-related, TD Ameritrade charges $2.25 per contract, plus the exchange and regulatory charges associated with the trades.
Forex: Traders have access to non-commission pairs which trade in increments of 10,000 units. Commission currency pairs trade in increments of 1,000 units and customers pay a fixed commission structure. This fee is $0.10 per 1,000 units and there is a minimum charge of $1.00. Customers should also be aware that there are maximum leverages applicable on both major currency pairs and exotic currencies.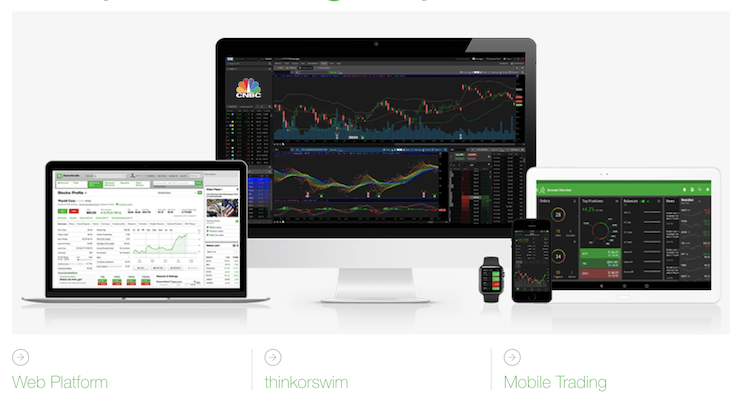 Services And Extras Of TD Ameritrade


The thinkorswim trading platform is often referred to as a benchmark in the market, and a favorite among traders. By signing up to the thinkorswim platform, traders have access to products and services such as Stock Hacker, TradeWiseTM, Market Monitor, Live-Streaming Media, Strategy Roller, Market Maker MoveTM, and more. The information on the site is fresh and instantly accessible, which are both critical components of trading successfully.
Traders who wish to stay on top of things will find that trading on the go is simple and easy. The mobile trading platforms are designed to ensure maximum efficacy, while at the same time providing a service of optimal quality. Innovative features allow for updates and alerts, while support is just a few swipes away.
Customers who opt for the straightforward TD Ameritrade Web Platform have access to services such as The Dock, which allows users to customize their modules. They also enjoy social signals and screeners, which are vital to any trading strategy.
Visit Broker at: www.tdameritrade.comInvestitionen bergen das Risiko von Verlusten
Reviews And Awards Of TD Ameritrade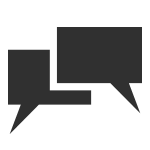 We gathered information from some trusted financial sites across the web.
According to stockbrokers.com, TD Ameritrade carries a rating 4 ½ stars, which places them ahead of the pack in a group of 17 online traders. The group rates perfectly in almost every section, however, the high costs derail the chance of a higher score. Thanks to it's innovative approach to investments and trading, however, the top rank is well deserved.
Nerdwallet.com, a trusted review site provides some insight into what matters most to traders, and surprisingly, it's not about the cheapest deal. TD Ameritrade customers are happy to pay a little extra as long as it provides them with the high level of service offered by the platform. All the detractors listed by nerdwallet are fee-related, which is rare for trading platforms.
ForexBrokers.com rated the platform on the thinkorswim platform, and a 4 ½ was bagged. The broker also topped the ranks among its peers in this review, and we feel that the high levels of trust users enjoy with the platform has something to do with it. Possibly one of the only drawbacks for the site, was that the forex pairs (over 80 of them) were only available to US residents.
Kiplinger's Personal Finance Best Online Brokers rated TD Ameritrade as the Best Online Broker. The areas where the broker scored the highest, included Research, Tools, and User Experience. The were also rated first for Long-Term Investing, first for Novices, and first for Usability by Barron's. Investor's Business Daily also provided top scores for TD Ameritrade based on high customer experience levels two years running.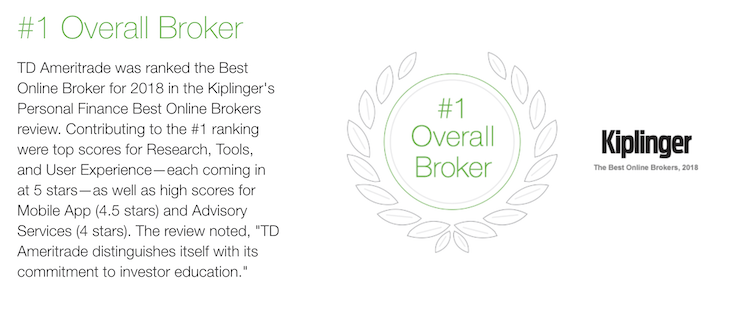 Questions and Answers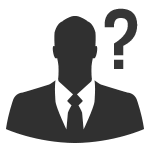 Q: Are There Any Hidden Costs On The Platform?
A: TD Ameritrade is one of the few platforms that openly advertise their fees, despite their fees ranking in the higher digits compared to some others in the market. The website has the fees clearly marked on the site, with subsections to provide full details of the costs. There are no surprises on trades here.
Q: Is The 60-Day Commission-Free Traders Applicable To All Accounts?
A: Not all accounts qualify for this offer, as a minimum deposit of $2,000 in order to benefit from this offer.
Q: How Do I Start Trading With TD Ameritrade?
A: While there are physical locations for those who wish to deal with someone directly, the simplest way to start trading is by opening an account online. In many instances, trading an even start on the same day. The website also offers a host of information and guidance, so trading doesn't have to be stagnant.
Q: How Safe Is My Money?
A: TD Ameritrade offers various levels of protection for traders through the Asset Protection Guarantee. The Securities Investor Protection Corporation also provides cover for securities and cash, up to the prescribed limits. There are additional insurances to protect investments through insurance firms in London. In terms of online security, TD Ameritrade is committed to providing a safe and secure trading platform to their clients.
Visit Broker at: www.tdameritrade.comInvestitionen bergen das Risiko von Verlusten
Conclusion – Would We Recommend TD Ameritrade?


One of the first things that strike us about this platform is the high level of consideration that goes into customer experience. From the usability of the site right down to the professional level of service experienced, TD Ameritrade delivers. Unfortunately, these things cost money and those costs are direclty borne by the customers who pay a hefty fee for their trades. The users do feel that these fees are warranted and, in comarison with their peers, offer a superior service.
Serious publications, well renowned financial institutions, and even regulatory bodies have good things to say about TD Ameritrade, which is enough reason to give the platform a go. With the minimum balance of $0, it makes the platform available to users from all walks of life and at various stages in their trading careers.
TD Ameritrade is the ideal platform for those who have high expectations of their trading experiences and wish to have a streamlined trading session. The ease and simplicity of the web platform are ideal for beginners, and the thinkorswim platform provides experienced traders with the ideal resources for their trading journey. Would we recommend TD Ameritrade? Unreservedly yes. Rather part with a few dollars and trade on a platform that provides sufficient resources to complete your trades.
Fragen & Antworten zu TD Ameritrade
Wo hat der Broker seinen Hauptsitz?

TD Ameritrade hat seinen Hauptsitz in Omaha, USA.

Handelt es sich bei TD Ameritrade um einen regulierten Broker?

Der Broker TD Ameritrade wird unter anderem von der FINRA reguliert.

Kann ich den Handel bei TD Ameritrade im Vorfeld erst testen?

Ja. TD Ameritrade stellt ein kostenfreies Demokonto zur Verfügung.

Welche Handelsprodukte bietet TD Ameritrade an?

Bei TD Ameritrade können unter anderem Aktien, Forex und Kryptowährungen gehandelt werden.

These reviews might interest you too: