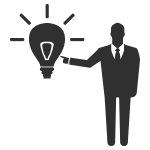 While Hargreaves Lansdown was founded in 1981, it wasn't listed on the London Stock Exchange until 2007. Considered the new kid as far as investment platforms are concerned, it's due to its impressive private investment management that it enjoys the prestige it currently does. The group currently manages around £91 billion in assets for its 1 million-plus users.
While the firm doesn't have the backing of generations upon generations of experience, it uses this lack of traditional encumberment to have a fresh new focus on investing, and it's paying off. The group relies on a modern investment strategy that includes all of the three pillars of wealth building: short-term for immediate goals, medium-term investments for growth and long-term investments for wealth. While the short-term was a recent add-on, it's a significant boost for the Hargreaves Lansdown team as it opens up an entirely new client market. Also, it allows its existing client base to become more entrenched.
Visit Broker at: www.hl.co.uk/Investitionen bergen das Risiko von Verlusten
Advantages and Disadvantages of Hargreaves Lansdown
There are a number of pros and cons investors will need to consider before investing with anyone, and that includes firms that are regarded as having a solid foundation such as Hargreaves Lansdown.
Advantages:
Investors who are keen to get stuck into research will find the Hargreaves platform to provide sound research principles that are updated regularly.
The site itself is easy to navigate and modern, allowing users to find what they need without hassles.
Opening an account on the site is simple and without any stumbling blocks.
Customers who prefer to be assisted by advisors have this option available to them, including a free initial consult.
The institution provides users with a long list of products that span a multitude of product types.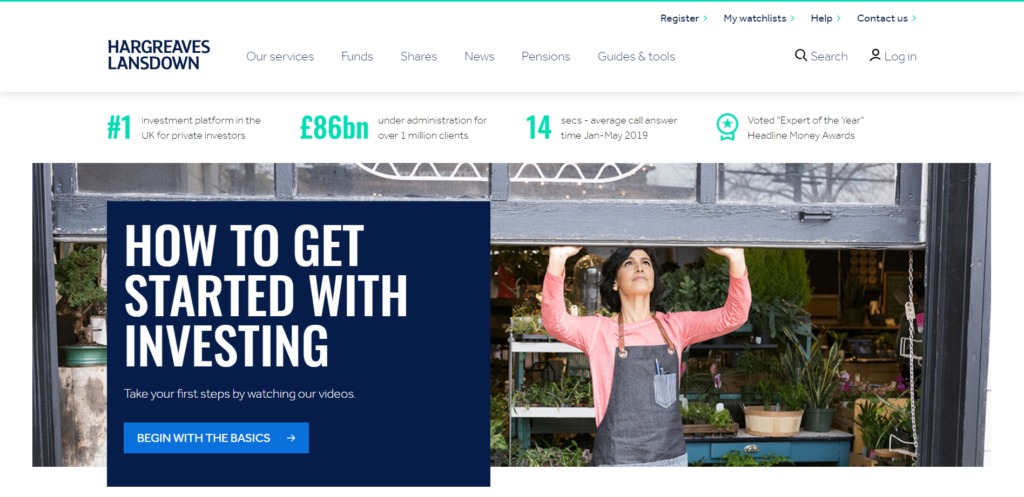 Disadvantages
When compared to its peers, Hargreaves is pretty pricey with the £5.95 to £11.95 price per deal when you want to kickstart your trading journey.
The site can do with a bit of a content boost for those who don't particularly want to read through reams and reams of literature. More informative and educational clips and infographics will improve the education side of the site.
Users need to search other sites on the web for their daily fill of charts and technical analyses which makes this process less than streamlined.
Forex traders will need to diversify their portfolio with other providers, as there is no trading on the platform, only exchange.
Visit Broker at: www.hl.co.uk/
Investitionen bergen das Risiko von Verlusten
Overview of the Trading Offer
It's usually a good sign when a brokerage or investment firm spends a lot of money on the development of their website, as they are concerned about user experience. With Hargreaves Lansdown, this pays off as the navigation of the site is smooth and effortless. The information is categorized in a user-friendly manner. When it comes to their product spread, the institution provides users with products that will meet their wealth-building needs during every step of the process, right from building up an initial emergency fund right up to saving for retirement and education.
The products are a little on the pricey side, however, customers have access to advisors. The first consult is free, which allows potential investors to decide whether they would like to continue their journey with Hargreaves. As far as trading is concerned, users will need to be okay with the limited options of shares, trusts, bonds, gilts, and ETFs. For those who want to trade the full spectrum including futures and forex, they may have to look beyond Hargreaves. From a service perspective, customers enjoy easy access via telephone or email. The response time is reasonable and their complaints resolution process deemed fair and fast.
Deposit Insurance and Regulation of Hargreaves Lansdown

One of the most important things for an investor is the ability to mitigate their investment risk. This means taking stock of the potential of loss. While there is some mitigation in the form of the FSCS (Financial Services Compensation Scheme), the scheme only protects deposit up to £85,000. Investors also need to be aware that some financial institutions share the insurance. In the case of Hargreaves Lansdown, their qualifying products are covered under the Barclays licence. This means that they share the license and if customers happen to have savings products with Barclays, this will be included in the £85,000 limit. This also means that customers need to familiarize themselves with any other financial institutions also covered under the same license.
Hargreaves Lansdown is also regulated by both the Financial Conduct Authority and the Prudential Regulation Authority to ensure that they follow the strict regulations that govern the safety of client funds in their control. This means that investors can rest assured that Hargreaves Lansdown follows strict guidelines where investments are concerned. Investors will still have to accept that while these regulations are in place, this does not mean that there is no longer risk to their investments. Market changes and other factors may still affect investments, which means losses may still occur.
In terms of security, Hargreaves Lansdown provides customers with direct access to the security center where they learn all about staying safe online, not just on their Hargreaves profile. There are secure encryption and validation processes, along with account locking and details of the last login time. The site also provides handy information on preventing security breaches on their profiles.

Our Experience In Detail With Hargreaves Lansdown

For an investor, one of the most important factors of their entire experience with an investment company is how efficient their onboarding process is. With Hargreaves Lansdown, we have the option of seeing a consultant or applying for the products online. The online process is fairly simple and only takes a few minutes to complete. Once you've selected your desired product, worked your way through the tabs, and selected how you're going to fund the account, it's just a matter of waiting for those funds to appear. Withdrawals are just as simple.
The servicing options are relatively fast and queries are responded within the timeframes. One of the things that stood out as being frustrating, was flitting through different screens in order to make trades as the charts on the site need some work. It seems very basic for an investment firm that has a product offering such as these guys. We also feel that there should be more protection in terms of security and that the institution takes on some of the responsibility of a client's account is hacked at no fault of their own, as is offered by their competitors.
We also couldn't ignore the pricing. Knowing that the cost was higher to do the same thing with Hargreaves Lansdown as with their competitors was a slightly bitter pill to swallow, especially considering that they didn't offer anything significantly different than their competitors. This made it hard to justify that slightly higher price tag. What made the higher price a little easier to digest was that we wouldn't have to look for savings products elsewhere, as these were now offered inhouse.
Visit Broker at: www.hl.co.uk/Investitionen bergen das Risiko von Verlusten
Lansdown Hargreaves Product Choices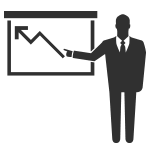 While there might not be any forex or futures, the group makes up for it in their other products.
ISAs (Individual Savings Account)
Stocks and Shares ISA: While there is an investment limit with this product, investors can invest up to the maximum threshold tax-free. This investment draws an annual account charge of 0.45%. Investors have the option to open their ISA with £100 once-off, or £25 per month for the DIY option. The ready-made option requires an opening deposit of £1,000.
Lifetime ISA: This product can be opened by those between the ages of 18 and 39, and the drawcard with this product is the boost from government. This is also a tax-free option and works well for those who want to save up for their first house.
Junior ISA: This account is perfect for the parent who wishes to set up a financial nest egg for their children fo when they leave the house. The account is tax-free and has a threshold, and once the child reaches 18, they can access it.
Pensions
SIPP (Self-Invested Personal Pension): As the UKs biggest SIPP provider, Hargreaves Lansdown is considered quite the authority on this product. This product is great for saving for retirement, as it provides great tax relief. Customers also have the opportunity to earn a cashback should they transfer their existing portfolios to HL. There is a fee of 0.45% on this product. SIPPs allow investors to add up to £40,000 per year.
Junior SIPP: This product allows parents to et their children up to save for their children's golden years from as little as £25 per month. There is a maximum per year.
Annuities: This product allows investors to have access to an income for the rest of their lives. The income depends largely on the size of the investment as well as the age of the investor.
Drawdown: A drawdown allows retirees access to a portion of their pension as there are limitations in terms of how much they can access as a lump sum.

Investments
Share Dealing
Fund and Share Account
Investing for Children
ETFs
Investment Trusts
Bed and ISA
Advanced Investing
VCTs
Spread Betting and CFDs
Cash Savings
The Active Savings product allows investors access to savings products from various service providers. Investors are spoiled for choice.
Visit Broker at: www.hl.co.uk/Investitionen bergen das Risiko von Verlusten
Cost Overview
This is possibly the most frustrating part of dealing with Hargreaves Lansdown. While they're upfront about their fees, there isn't a single point of contact where you can go to compare the fees on their entire range. Instead, you have to go into each product one at a time in order to find out what their charges are.
While we know that there is a fee of 0.45% on investments, investors will need to go through the Q&A styled fees and pricing tab to find out more. For those looking to invest in shares, the charges are as follows:
£5.95 per deal for those who placed more than 20 share deals during the previous month.
£8.95 per deal for those who placed between 11 and 19 share deals during the previous month.
£11.95 per deal for those who placed under 10 deals during the previous month.
There are other charges too, and investors should do their homework before placing any trades or making any investments, to ensure they are fully aware.
Services and Extras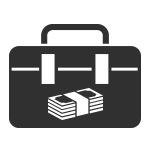 Perhaps one of the stand-out services that Hargreaves Lansdown offers its customers, is the option to speak to an adviser. While there is a cost associated with this service, those who aren't quite aware of their risk appetite or what to do during certain market events will want this option available to them.
The savings product option is also quite different from what competitors are offering, which makes this an exciting product. While customers will deal with other providers, it does offer them that comparison tool that allows them to make an informed decision. It also means that customers become more entrenched with Hargreaves Lansdown, which boosts loyalty.
The educational portion on the site, although in need of a revamp in terms of visual stimulation, offers invaluable information to anyone looking to kickstart their financial journey. Irrespective of where they are on their financial journey will gain valuable insight by working through this material.
Customers also have access to a range of different calculators designed to determine the financial outcomes for unique situations, such as retirement, regular savings, drawdowns, and more.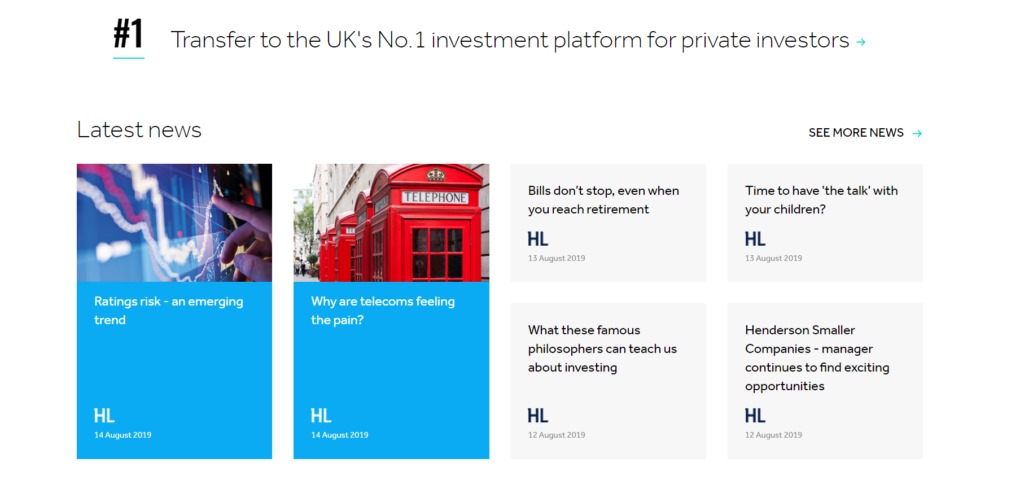 Reviews and Awards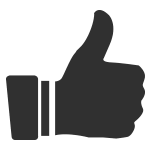 Hargreaves Lansdown is a well-respected investment firm among its peers and is known as the biggest provider of SIPPs, and with good reason. Let's take a look at how the industry ranks them.
Stockbrokers.com
While the broker receives a 4 of 5 rating from this site, there are a number of areas which need improvement. Areas that include some work are the fees, desktop vs mobile, and platforms. For Hargreaves Lansdown, this means knuckling down and getting the pricing more in line with their competitors. It also means improving the desktop application to be as user-friendly as the mobile option, and improving the trading platform where charts is concerned.
Trustpilot.com
This platform is customer-based and allows consumers to be aware of any areas where Hargreaves Lansdown might struggle in their service delivery. It's hard to pinpoint a specific area which they need to focus on, as the less-than-favorable reviews are across a number of sections. The good reviews on the site praises the platform for  its efficiency.
Moneycheck.com
One of the resounding trends across the reviews is the fact that their fees are high. This brings down their review score quite a bit, and with moneycheck.com, Hargreaves Lansdown manages an 8.8 of 10. Another key focus area they would want to pay attention to, is the design of the platform.
Visit Broker at: www.hl.co.uk/Investitionen bergen das Risiko von Verlusten
Questions and Answers

While the site itself doesn't have a combined FAQ section, each category includes a FAQ. The entire pricing section is styles as a FAQ as well.
Q: Does Hargreaves Lansdown Investments Fall Within The FSCS?
A: Yes and no. Only qualifying investments that meet the criteria of the FSCS is covered under that insurance, and Hargreaves Lansdown shares their insurance with Barclays. This means that customers who have investments with Barclays will only be covered for up to £85,000 of all their investments within the group of financial institutions that share the insurance.
Q: Can I Open My Account Online?
A: Yes. There is the option to open and fund the account online, however, those who prefer to do so in person can do the same.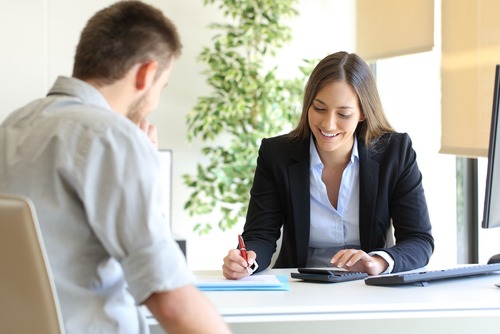 Q: Does Hargreaves Lansdown Offer Savings Accounts?
A: While they don't have their own savings accounts products on board, they offer clients access to some of the best savings accounts through other providers and platforms. This is a handy way to compare the different options out there and to find the one that's most suitable.
Q: Will I Be Able To Trade Forex On This Platform?
A: No. While there is the option to trade shares and CFDs, traders will need to create a profile with other providers for Forex. There is, however, the option to buy currency for a trip.
Visit Broker at: www.hl.co.uk/Investitionen bergen das Risiko von Verlusten
Conclusion

One of the most groundbreaking discoveries in finance is the ability to manage it online. Hargreaves Lansdown offers its clients the opportunity to choose their platform of choice, while still allowing the occasional sit down with an advisor. For this institution, however, one of the biggest deterrents is its pricing model. Investors who are concerned about making their share trading as successful as possible will find it hard to part with the fees this platform requests.
While fees aren't everything, they stack up against an institution if there's nothing particularly groundbreaking about their offering. For instance, their online platform can do with a bit of work and their service is pretty standard in comparison with its competitors.
In order for Hargreaves Lansdown to climb the ranks, there is a fair amount of work to be done in order to justify their pricing.
Fragen & Antworten zur Hargreaves Lansdown
Wo hat Hargreaves Lansdown seinen Hauptsitz?
er Finanzdienstleister hat seinen Hauptsitz in Bristol, UK.
Handelt es sich bei dHargreaves Lansdown um einen Bank?
Nein. Bei Hargreaves Lansdown handelt es sich um ein Investment Plattform.
Ist die Kontoeröffnung kompliziert?
Nein! Die Kontoeröffnung ist in wenigen Schritten möglich!
Was ist das Angebot von Hargreaves Lansdown?
Im Angebot befinden sich derzeit Anlagemöglichkeiten in Fonds und Aktien.
These reviews might interest you too:
Image source: