MAYZUS Erfahrungen – Der Online Handel bereits ab 25 USD Mindesteinlage!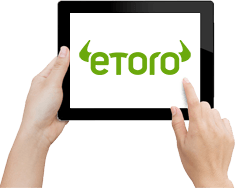 BROKER DES MONATS: ETORO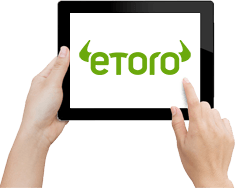 24/7 Krypto-Handel möglich
Krypto-Trading mit Hebel 1:2
Trading-Plattform in über 20 Sprachen
Jetzt direkt zu unserem Broker des eToro!
Bei dem Unternehmen MAYZUS handelt es sich um das Brokerage von United World Capital, einer Investmentbank aus Zypern. Seit 2008 bietet United World Capital nun auch Privatanlegern die Möglichkeit am Forex-Markt aktiv zu sein. Seinen Hauptsitz hat das Unternehmen in Limassol, Zypern und unterliegt somit der Regulierung durch die CySEC. Durch seine Aktivitäten in 18 weiteren Ländern, darunter auch Deutschland, wird MAYZUS noch zusätzlich von den Behörden der jeweiligen Länder beaufsichtigt. MAYZUS ist ein Forex- und CFD-Broker und ermöglicht den Handel mit zahlreichen Devisenpaaren, Aktien-CFDs und Future-CFDs. Zudem sind Rohstoffe und Indizes verfügbar. Mittlerweile tritt das Unternehmen unter dem namen LiteForex auf.
1. Mayzus wird zu LiteForex – Pro und Contra im Überblick
Handel bereits ab 25 USD Mindesteinlage möglich
Keine Kontoführungsgebühr
Niedrige Spreads
Kostenloses Demokonto verfügbar
Deutschsprachiger Kundensupport
Handel über Meta Trader4
Vier Handelskonten zur Auswahl
Webinare nur unter bestimmten Bedingungen verfügbar
Zum Broker des Monats eToro – Aktien, CFDs, Forex & Kryptos handeln!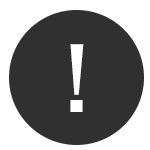 2. Die wichtigsten Konditionen auf einen Blick
Mindesteinlage von 25 Euro
Rund 65 Währungspaare handelbar
Handel mit Aktien-CFDs und Future-CFDs möglich
Spreads ab 0 Pips
Minimale Margin von 0,5 Prozent
Maximaler Hebel von 1:500
Deutscher Kundensupport rund um die Uhr
Regulierung durch CySEC
Mobile App verfügbar
3. Gebühren und Handelskonditionen im MAYZUS Test


Der Online-Broker MAYZUS stellt Tradern vier unterschiedliche Handelskonten zur Auswahl:
REAL Forex Account
STP PROMO Account
Currenex Classic Account
Currenex Viking Account
Die Mindesteinzahlungen liegen, je nach Konto, bei 25 USD, 250 USD und 5.000 USD. Die Tatsache, dass der Handel bereits ab 25 USD möglich ist, scheint vor allem für Anfänger, ohne LiteForex Erfahrungen, interessant. Das Unternehmen MAYZUS hat sich vornehmlich auf den Forex- und CFD-Handel spezialisiert und bietet in diesem Zusammenhang den Handel mit rund 65 Devisenpaaren und zahlreichen Aktien-CFDs und Future-CFDs an (Wir haben eine eigens dafür erstellete Forex News Rubrik). Zudem kann mit Indizes und Rohstoffen gehandelt werden. Der Forex-Handel über den Broker MAYZUS ist im REAL Forex Account kommissionsfrei. Beim STP PROMO Account sind Kommissionen von mindestens 5 Basispunkten und höchstens 5,22 Basispunkten zu finden. Die Spreads befinden sich im markttypischen Bereich. So liegt beispielsweise das Devisenpaar EUR/USD bei 1,4 Pips und das Währungspaar GBP/USD bei 1,6 Pips. Diese Angaben gelten für den REAL Forex Account. Beim Traden über das STP PROMO Konto beginnen die Spreads bereits ab 0 Pips. Dieses ist beispielsweise bei den Währungspaaren USD/CNH und EUR/SGD zu finden. Das Devisenpaar EUR/USD liegt bei 0,7 Pips und GBP/USD bei 0,8 Pips. Unsere MAYZUS Erfahrungen zeigen, dass der Broker eine minimale Margin von 0,5 Prozent berechnet und einen Maximalhebel von 1:500 vorsieht.
Beide Depot-Varianten, die BANX zur Verfügung stellt, sind dauerhaft kostenfrei und können ab einer Mindesteinlage von 3.000 Euro genutzt werden. Zahlreiche Trading-Produkte können zu günstigen Konditionen gehandelt werden. So ist der deutsche Aktien-Handel bereits ab 3,90 Euro möglich. US-Wertpapiere gibt es ab 3 USD. Bezüglich des Devisenhandels gibt es ebenfalls nichts zu meckern. Rund 80 Währungspaare können zu niedrigen Spreads ab 1 Pips und zu Kommissionen von 0,4 Basispunkten gehandelt werden.
4. Welche Handelsplattform bietet LiteForex (ehem. MAYZUS) an?
Für den Online-Handel stellt der Broker MAYZUS gleich drei Trading-Plattformen zur Auswahl. Die wohl bekannteste darunter ist der beliebte Meta Trader4. Auszeichnen kann sie die Anwendung vor durch die Vielzahl an Funktionen und Leistungen und ist wohl die meistgenutzte Handelsplattform weltweit. Zu den Funktionen zählen beispielsweise zahlreiche technische Indikatoren, die nicht nur die Betrachtung vieler Kurse und Börsennotierungen gewährleisten, sondern es auch ermöglichen Analysen durchzuführen. Weiterhin gehören kostenlose Realtime-Push-Kurse, sowie das Anlegen eigener Watch-Listen und individueller Trading-Bildschirme zu der Leistungspallette des MT4. Die Plattform erlaubt das direkte Traden aus dem Chart heraus, was den Meisten als One-Click-Trading bekannt ist. Die intuitive und benutzerfreundliche Oberfläche stellt selbst für unerfahrene Händler kein Hindernis dar und ermöglicht es, sich schnell in der Anwendung zurecht zu finden. Wer seine MAYZUS Erfahrungen mit dem Meta Trader4 machen möchte, kann die Software kostenlos herunterladen. Die Anwendung steht für Windows, Mac und Linux zum Download bereit. Insbesondere mobil lässt sich in der Regel hervorragend Day-Traden. Wir haben 10 Tipps dafür parat.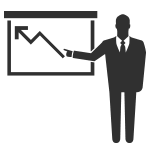 Neben dem MT4 stehen dem Anleger noch die Plattform Currenex Classic und Currenex Viking zur Verfügung. Beide Anwendungen müssen nicht heruntergeladen, sondern können direkt vom Server betrieben werden. Diese Handels-Plattformen sind über einen Currenex Classic Account und einen Currenex Viking Account nutzbar. Mit einer Vielfalt an Instrumenten für die Chart-Analyse und einer erweiterten Liste der Ausführungsarten, gewährleisten die Anwendungen professionelles Online-Trading auf hohem Niveau. Die Plattformen sind kostenlos und mit Windows-Betriebssystemen nutzbar.
Online-Broker, die heutzutage im großen Konkurrenzkampf nicht untergehen möchte, zählen auch eine mobile Handelsanwendung zu ihrem Repertoire. Auch das Unternehmen MAYZUS hat die Notwendigkeit einer solchen App erkannt und wirft eine mobile Version des Meta Trader4 auf den Markt. Die Anwendung verfügt über alle notwendigen Tools und Funktionen, um auch von unterwegs optimal traden zu können. Wichtige Handelsentscheidungen können somit von überall getroffen werden und das Verwalten des Handelskontos ist zu jeder Zeit via Smartphone möglich. Die App ist für Android-Geräte, Apple Smartphones und iPads verfügbar. Die Handelsanwendung kann im jeweiligen App-Store komplett kostenlos heruntergeladen werden.
Für den Online-Handel stellt MAYZUS den beliebten Meta Trader4 zur Verfügung. Darüber hinaus sind die Plattformen Currenex Classic und Currenex Viking verfügbar. Wer sein Handelskonto von überall verwalten möchte, der kann auf eine kostenlose mobile App zugreifen.
5. Unsere MAYZUS Erfahrung: Support, Service und Extras
Der Broker MAYZUS hat einen mehrsprachigen Kundensupport eingerichtet, der auf die Belange all ihrer Kunden auf der ganzen Welt eingehen möchte. Die Service-Hotlines sind grundsätzlich von Montag bis Freitag rund um die Uhr erreichbar. Selbstverständlich kann auch per E-Mail Kontakt mit den Mitarbeitern des Brokers aufgenommen werden. Die Live Chat Funktion ist ebenfalls nutzbar und stellt eine interessante Methode der Kontaktaufnahme dar. Wer möchte, kann auch von dem Rückruf-Service des Unternehmens Gebrauch machen.
Auch Trading-Einsteiger und Anleger, die ihre ersten LiteForex Erfahrungen sammeln, liegen dem Online-Broker am Herzen. Aber auch Fortgeschrittene Trader können von dem Webinare-Angebot profitieren. Die Webinare laufen über das eigenständige Unternehmen Savi Trading und sollen Händler aller Erfahrungsstufen bei der Weiterentwicklung ihrer Fähigkeiten unterstützen. Die angebotenen Webinare sind für Kunden von MAYZUS komplett kostenfrei, vorausgesetzt sie handeln aktiv mindestens 10 Lots pro Monat und in den ersten 3 Monaten nach Anmeldung 20 Lots.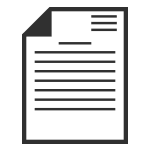 Webinare sind jedoch nicht die einzigen Bildungsmöglichkeiten, die MAYZUS Tradern zur Verfügung stellt. MAYZUS Kunden bekommen die Möglichkeit ihre erste Trading Erfahrung über ein Demokonto zu machen. Ein Demo-Account hat den Vorteil, dass Anleger Handelsstrategien auf ihre Realisierbarkeit austesten können, ohne dabei reales Geld einsetzen zu müssen. Für Kunden stehen sowohl eine Demokonto für den Meta Trader 4, als auch für Currenex Classic und Currenex Viking zur Verfügung. Der Demo-Account ist kostenlos und unbegrenzt verfügbar.
Der Broker MAYZUS hat sich für seine Anleger was ganz besonderes ausgedacht. Mit dem Bonusprogramm "Forex Demo Championship" belohnt das Unternehmen wöchentlich drei Trader, die den meisten Umsatz erwirtschaften. Der Gewinner kann sich somit stolze 1.000 USD sichern und der Drittplatzierte immerhin 500 USD. Im Zuge dieser Aktion wird Anlegern ein Demokonto im Wert von 50.000 USD für den Handel zur Verfügung gestellt. Zudem wird jede Woche der Trader mit den höchstgehandelten Lots mit dem "Most Active Trade Award" ausgezeichnet.
MAYZUS verfügt über einen mehrsprachigen Kundensupport. Deutschsprachige Mitarbeiter können an fünf Tagen die Woche rund um die Uhr erreicht werden. Das Bildungsangebot des Unternehmens besteht aus Webinaren, über ein Partner-Unternehmen, und einem kostenlosen Demokonto. Wöchentlich werden die drei Umsatzstärksten Anleger, im Zuge der "Forex Demo Championship", mit einer Geldprämie belohnt.
Zum Broker des Monats eToro – Aktien, CFDs, Forex & Kryptos handeln!
6. Die Einlagensicherung und Regulierung bei MAYZUS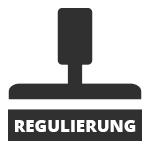 Eine strenge Regulierung ist ausschlaggebend für die Seriosität eines Online-Brokers. Ist diese nämlich nicht vorhanden, sollten Trader unbedingt die Finger von diesem Handelsanbieter lassen. Das Unternehmen MAYZUS kann dieses wichtige Kriterium aufweisen und ist somit über jeden Zweifel erhaben. Der Broker unterliegt der Regulierung durch die Cyprus Securities and Exchange Commission (CySEC). Dies entspricht der MiFID Richtlinie. Darüber hinaus untersteht das Unternehmen, in jedem Land in dem es aktiv ist, den jeweiligen Behörden und wird somit auch von der deutschen BaFin beaufsichtigt. Neben Zypern und Deutschland, ist MAYZUS in 17 weiteren Ländern vertreten, darunter Spanien, Polen, Norwegen und Belgien. Klicken Sie hier für eine komplette Übersicht aller regulierten Forex Broker, die von uns getestet wurden.
Eine gute Einlagensicherung gewährleistet den Schutz der Kundengelder im Falle einer Insolvenz seitens des Finanzunternehmens. Durch die Einlagensicherung der EU sind die Einlagen der Kunden mit bis zu 20.000 Euro pro Gläubiger abgesichert. Auch wenn es sich bei MAYZUS nicht um einen deutschen Broker handelt, gewährleistet die Regulierung durch CySEC und die BaFin Sicherheit beim Traden und sollte alle Zweifel aus dem Weg räumen.
7. MAYZUS Erfahrungen: Testberichte und Auszeichnungen

Der Broker MAYZUS kann bereits zwei wichtige Auszeichnungen für sich verbuchen. Im Jahre 2009 wurde das Unternehmen von ShowFX Asien zum "Schnellst wachsenden Broker in Asien 2009" ernannt. Vier Jahre später, also 2013, bekam MAYZUS den Global Banking und Finance Award verliehen. MAYZUS konnte in der Kategorie "Schnellst wachsender STP Broker in West Europa 2013" abräumen und somit den ersten Platz für sich beanspruchen. Weiterhin hat unsere Recherche ergebe, dass, die im Internet zu findenden Meinungen bezüglich des Brokers, hauptsächlich sehr positiver Natur sind.
8. Fragen und Antworten rund um den Broker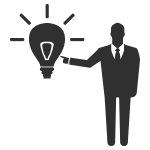 An dieser Stelle präsentieren wir die wichtigsten Fragen und Antworten rund um das Angebot von MAYZUS.
Was kann über MAYZUS gehandelt werden?
Der Broker MAYZUS hat sich auf den Handel mit Devisen und CFDs spezialisiert. Es sind rund 65 Währungspaare für den Handel zu finden. Zudem können Anleger mit Future-CFDs und Aktien-CFDs traden. Darüber hinaus ist der Handel mit Indizes und Öl möglich.
Wie sieht es mit den Depotgebühren bei MAYZUS aus?
MAYZUS stellt seinen Kunden vier verschiedene Accounts zur Verfügung. Bei allen Konten wird grundsätzlich von einer Kontoführungsgebühr abgesehen. Die Handelskonten sind somit dauerhaft kostenfrei.
Wie hoch sind die Handelsgebühren?
Beim Handel mit Devisenpaaren finden sich Spreads ab 0 Pips. Beliebte Währungspaare wie EUR/USD und GBP/USD beginnen ab 0,7 Pips bzw. 0,8Pips. Über den REAL Forex Account ist der Forex-Handel kommissionsfrei. MAYZUS berechnet eine minimal Margin von 0,5 Prozent.
Wird MAYZUS reguliert?
Der Online-Broker MAYZUs, ist unseren Erfahrungen zufolge ein vollregulierter Broker. Die Cyprus Securities and Exchange Commission (CySEC) übernimmt die Aufsicht und sorgt dafür, dass alle gültigen Regularien eingehalten werden. Darüber hinaus untersteht MAYZUS, aufgrund seiner Aktivität in Deutschland, auch der Regulierung durch die Bundesanstalt für Finanzdienstleistungsaufsicht(BaFin).
Zum Broker des Monats eToro – Aktien, CFDs, Forex & Kryptos handeln!
9. Unser Fazit zu MAYZUS: Lässt keine Trader-Wünsche offen

Bei dem Online-Broker MAYZUS ist so ziemlich für jeden etwas dabei. Bei den vier verschiedenen Kontotypen werden sowohl Anfänger, als auch Fortgeschrittenen und Profis fündig. Die Mindesteinlage von 25 USD ist für jeden erschwinglich und ermöglicht auch Tradern mit kleinem Budget den Forex-Handel. Die niedrigen Spreads tun dabei ihr Übriges. Überzeugen konnte uns auch der mehrsprachige Kundensupport. Die deutschsprachigen Mitarbeiter sind an fünf Tagen die Woche und rund um die Uhr erreichbar. Wer nicht gerne telefoniert, kann auf den Live Chat zurückgreifen. Als besonderes Extra, belohnt MAYZUS jede Woche die drei aktivsten und umsatzstärksten Trader mit saftigen Geldprämien. Wer sich Sorgen darüber macht, dass es sich bei MAYZUS nicht um ein deutsches Unternehmen handelt, den können wir dank unserer LiteForex Erfahrungen beruhigen. Der Broker untersteht der Regulierung durch die CySEC, der BaFin und 17 weiteren Aufsichtsbehörden.
Fragen & Antworten zu Mayzus
Wo hat der Broker seinen Hauptsitz?

Mayzus hat seinen Hauptsitz auf Zypern.

Handelt es sich bei Mayzus um einen regulierten Broker?

Der Broker Mayzus wird von der CySEC reguliert.

Kann ich den Handel bei Mayzus im Vorfeld erst testen?

Ja, Mayzus stellt ein kostenloses Demokonto zur Verfügung.

Welche Handelsprodukte bietet Mayzus an?

Bei Mayzus können unter anderem Forex und CFDs gehandelt werden.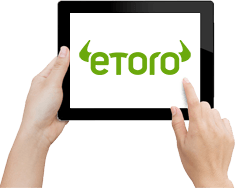 BROKER DES MONATS: ETORO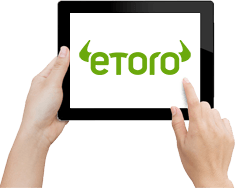 24/7 Krypto-Handel möglich
Krypto-Trading mit Hebel 1:2
Trading-Plattform in über 20 Sprachen
Jetzt direkt zu unserem Broker des eToro!