GKFX Trading Sessions – Die App für mobile Wissensvermittlung und Expertenanalysen!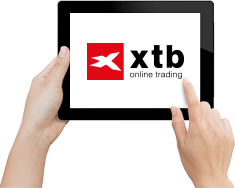 TESTSIEGER FOREX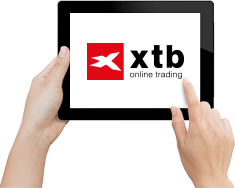 Renommierter Forex Broker
Kostenloses Demokonto
Deutschsprachiger Support
WEITER ZU XTB:

www.xtb.com/de
Experten der deutschen Trading-Szene teilen exklusiv ihr Wissen – ab jetzt auch mobil! Möglich macht es die The Trading Session App von GKFX. Seit März 2017 auf dem Markt, bringt sie mobile Wissensvermittlung und Expertenanalysen zusammen. Das Beste: GKFX-registrierte Trader können den Service exklusiv und kostenlos in Anspruch nehmen. Einfach im App Store herunterladen, einloggen und mit Experten fachsimpeln – so einfach war Lernen noch nie.
Weiter zum Testsieger Plus500:

www.plus500.de
Handelsgeheimnisse? – werden mit der The Trading Session App enthüllt
Wissen ist das Kapital von heute. GKFX geht mit seinem Weiterbildungs- und Schulungsangebot neue Wege. In verschiedenen Schulungen und Webinaren werden online Möglichkeiten geboten, um
die Märkte besser zu verstehen
eigene Strategien zu entwickeln
Analysen fundierter ausführen zu können
Bislang war das Schulungsangebot nur über die Broker-eigene Website, über Facebook oder den eigenen YouTube Kanal abrufbar. Nun gibt es das Angebote auch im praktischen Hosentaschenformat mit der The Trading Session App von GKFX. Sie steht als kostenloser Download im Apple oder Google Play Store zur Verfügung und ist für Smartphones und Tablets nutzbar. Experten teilen im exklusiven Trader-Kreis ihre langjährigen Erfahrungen und geben Einblick in Handelsgeheimnisse.
Vorhang auf für das Who is Who der deutschen Trading-Szene
GKFX hat zu seinen Webinaren Referenten eingeladen, die keine Unbekannten in der deutschen Trader-Szene sind. Im wöchentlichen Wechsel werden zahlreiche Thematiken rund um das Handeln zum Besten gegeben. Dazu gehören beispielsweise:
Analyse der aktuellen Marktsituation
Risikomanagement
Erfolgreiches Handeln von Rohstoffen
"Wie wende ich Handelstools richtig an?"
Entwicklung von Trading-Strategien
Mit den Angeboten der The Trading Session App werden Profis und Anfänger gleichermaßen fit für den Markt gemacht. Zu den bekannten Referenten gehören unter anderem: David Pieper (Technischer Analyst), Harald Weygand (Handelsexperte) oder Dr. Gregor Bauer (Portfolio Manager).
The Trading Session App – einmalige Möglichkeit "off the record" zu reden
Wer sich unter Webinaren langweilige Frontpräsentationen von Handelsexperten und endlose Monologe vorstellt, wird mit der The Trading Session-Reihe eines Besseren belehrt. Hier geht es darum, Wissen nicht nur zu vermitteln, sondern anschaulich und begreifbar zu machen. Wissenshungrigen Tradern wird während des Webinars nicht nur reines Faktenwissen, sondern auch das ein oder andere Trading-Geheimnis sowie zahlreiche Hintergrundinformationen geboten. Nutzen Sie Ihre Chance und lassen Sie die namenhaften Experten aus dem Nähkästchen plaudern.
In einem Kreis von maximal 500 Webinar-Teilnehmern können Sie exklusiv von wechselnden Referenten lernen. 18:00 Uhr fällt der Startschuss für die Lernreihe der ganz besonderen Art. Dafür müssen Sie mit Einführung der The Trading Session App aber nicht vor dem Rechner sitzen, sondern können alles ganz bequem über Smartphone oder Tablet mitverfolgen.
The Trading Session App – So wird sie genutzt
Die The Trading Session App steht seit dem Jahr 2017 zum kostenfreien Download im Google Play oder Apple Store zur Verfügung. Herunterladen kann sie jeder, sich für die exklusiven Webinare anmelden nur die GKFX-Kunden. Ist die Anwendung heruntergeladen, wird sie einfach mit einem Fingertipp geöffnet und gibt sofort die wichtigsten Informationen preis. Neben der Übersicht der einzelnen Webinare stehen auch zusätzliche Informationen zu den Referenten zur Verfügung. Damit können sich interessierte Trader bereits ein Bild darüber machen, ob ein angebotenes Webinar interessant sein könnte oder nicht.
Der Erfolg der The Trading Session-Reihe veranlasste den Forex-Broker dazu, seinen Kunden nun auch eine mobile Anwendung zu bieten – Wissensvermittlung soll noch komfortabler werden. Seit 2014 gibt es die exklusiven Webinare bereits – damals zunächst nur über die GKFX-Homepage. Später kam der eigene YouTube Kanal und nun auch die The Trading Session App hinzu. Mit ihrer Hilfe können die Trader sich nicht nur alle nötigen Informationen zu den Webinar-Inhalten besorgen, sondern sich auch direkt dafür registrieren. Erforderlich ist lediglich der GKFX-Login.
Weiter zum Testsieger Plus500:

www.plus500.de
Kluge Köpfe erzählen – mit der App Mediathek nutzen
Die The Trading Session-Reihe hat bereits eine lange Tradition und wird seit 2014 um Forex-Broker angeboten. Der Erfolg gibt den Referenten und Ideengeber recht: Wöchentlich lauschen maximal 500 Teilnehmer den Ausführungen, Erfahrungswerten und Empfehlungen der Handelsexperten. Wer eine der informativen und spannenden Folgen verpasst hat, kann sie sich in der Mediathek noch einmal zu Gemüte führen. Dafür ist die The Trading Session App prädestiniert. In einer übersichtlichen Webinar-Anzeige werden alle Themen seit dem Beginn 2014 aufgeführt. Mit einem Klick auf das jeweilige Event erfahren die Trader die Inhalte der Veranstaltung und können sie sich in der Mediathek oder auf dem YouTube Kanal noch einmal ansehen. Einfacher geht Lernen kaum -Smartphone oder Tablet nehmen, zurücklehnen und den exklusiven Referenten lauschen.
The Trading Sessions App – Risiko bleibt Risiko
Die Referenten bieten den interessierten Trader die einmalige Möglichkeit, an ihren Erfahrungen teilhaben zu lassen. Aus erster Hand werden Einblicke in die echte Handelswelt gewährt, Hintergründe zum Trading besprochen und das ein oder andere Geheimnis sowie Tipps preisgegeben. Dennoch sind die Inhalte der Webinare keine Anlageberatung oder garantieren ein risikofreies Handeln. Gerade auf diesen Hinweis legt GKFX nicht nur auf den Angeboten seiner Webseite, sondern auch bei der The Trading Sessions App wert. Es werden auch keine generellen Handelsempfehlungen ausgesprochen, sondern jeder Referent gibt lediglich seine persönliche Meinung zum Besten. Die Trader können sich daraus für sich eigene Handlungsansätze kreieren, aber das Verlustrisiko für das Kapital ist auch mit den besten Tipps immer gegeben.
Weiter zum Testsieger Plus500:

www.plus500.de
Handhabung der The Trading Sessions App
Der Aufbau der The Trading Sessions App ist an das Design der GKFX-Website angelehnt. Wird die Anwendung geöffnet, steht auf der Startseite direkt das nächste Seminar. Wer möchte, kann sich direkt über den roten Button "Mehr Informationen" alle Details zu den Inhalten abrufen. Gerade diese strukturierte und unaufgeregte Darstellung macht es auch für Anfänger leicht, sich in der The Trading Sessions App zurechtzufinden. Über den Punkt "Webinarübersicht" gelangen die Trader direkt zu allen Veranstaltungen der The Trading Sessions-Reihe. Aufgeführt sind nicht nur die künftig stattfindenden, sondern auch die Events der letzten Jahre. Unter dem Shortcut "Referenten" finden interessierte Trader alles wissenswerte rund um die Handels-Experten in Kurzform. Die Anmeldung für ein Webinar klappt auch ganz einfach über die The Trading Sessions App und mit den Zugangsdaten vom GKFX-Konto.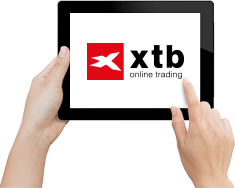 TESTSIEGER FOREX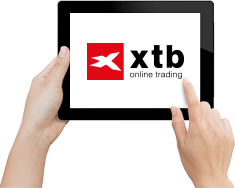 Renommierter Forex Broker
Kostenloses Demokonto
Deutschsprachiger Support
WEITER ZU XTB:

www.xtb.com/de