Deutsche Börse auf Einkaufstour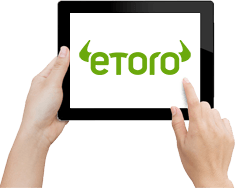 TESTSIEGER AKTIENDEPOT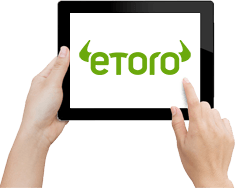 Keine Ordergebühren, nur Spreads
Keine Depotgebühren
Aktienhandel zu attraktiven Konditionen
WEITER ZU ETORO:

www.etoro.com/de
Die "Deutsche Börse" ist ja nicht nur der Betreiber von Handelsplattformen und Träger der öffentlichen-rechtlichen Wertpapierbörse Frankfurt – sondern auch selber eine Aktiengesellschaft, deren Aktien börsennotiert sind. Und zuletzt fiel mir das Unternehmen auf, weil es durch Übernahmen expandierte. Hier der Blick auf die Details:
Weiter zum Testsieger eToro:

www.etoro.com/de
Deutsche Börse AG
Der Deutsche Börse AG habe ich jahrelang als CEO (chief executive officer) Reto Francioni zugeordnet. Da musste ich umdenken: Denn ab Juni 2015 ist nun Carsten Kengeter in dieser Funktion bei der Deutsche Börse AG tätig. Und der fackelte nicht lange – vielleicht wirkte es sich da aus, dass er gelernter Investmentbanker ist. Laut Wikipedia begann Kengeter seine Karriere in den 1990ern bei Barclays in Frankfurt, im Bereich Kreditderivate. 2008, pünktlich zur Finanzkrise, wechselte er demzufolge als "Global Head of Fixed Income, Currencies and Commodities (FICC)" zur UBS Investment Bank. Und seit Juni 2015 ist er nun CEO der Deutsche Börse AG.
Was ich mit "er fackelte nicht lange" meinte: Es sind noch keine 100 Tage Amtszeit von Carsten Kengeter vergangen, da hat die Deutsche Börse AG bereits zwei Übernahmen vermeldet. Und zwar diese beiden:
Im Juli wurde die Übernahme der Devisenplattform "360T" vermeldet.
Zudem übernimmt die Deutsche Börse AG die Indexanbieter "Stoxx" und "Indexium" vollständig.
Letztere sind für die Deutsche Börse AG alte Bekannte, denn es handelt sich bei beiden um ein Joint Venture mit der Schweizer Börse Six. Deren Anteile wurden nun abgekauft, und damit hat die Deutsche Börse AG die vollständige Kontrolle über "Stoxx" und "Indexium". Das ließ man sich die Kleinigkeit von rund 612 Millionen Euro kosten.
Laut Handelsblatt sagte Six-Finanzchef Stefan Mäder, Six werde sich nun "auf das Kerngeschäft" konzentrieren. Es wirkte so, als ob die Schweizer über den Verkauf ihrer Anteile an "Stoxx" und "Indexium" gar nicht unzufrieden sind.
Attraktive Lizenzgebühren für die Deutsche Börse AG
Um was handelt e sich überhaupt bei diesen Indexanbietern? Zumindest den Anbieter "Stoxx" können Sie sicher bereits vom Namen her einordnen: Denken Sie nur an den Euro Stoxx 50 zum Beispiel. Die "Stoxx"-Familie betreibt eine ganze Reihe von Indices. Für die Betreiber solcher Indices hat es handfeste Vorteile, wenn Emittenten Scheine auf solche Indices abbilden. Wenn z.B. ein Emittent einen ETF oder ein 1:1-Zertifikat oder einen Turbo-Schein auf einen Index der "Stoxx"-Familie abbilden möchte, dann werden dafür in der Regel Lizenzgebühren fällig. Diese erhält dann der Betreiber der betroffenen Indices – eine schöne Einnahme ohne viel zusätzliche Arbeit. Das ist natürlich besonders dann finanziell lukrativ, wenn es sich um große und bekannte Indices handelt, auf die eine ganze Reihe von Scheinen abgebildet werden.
Bei der "Stoxx"-Familie ist das derzeit sicherlich der Fall, und das dürfte das Interesse der Deutsche Börse AG an dieser Übernahme erklären. Auf diese Weise kann die Deutsche Börse AG auch Einnahmen erzielen, die etwas losgelöst sind von der Richtung der Marktbewegung. Obwohl ich den Eindruck habe, dass neue Scheine in tendenziell bullishen Zeiten stärker aufgelegt werden in bearishen Zeiten. Zumindest die Kleinanleger sind ja doch psychologisch gesehen bei generell steigenden Kursen eher für die Börse zu begeistern, als wenn das Gegenteil der Fall ist (so mein Eindruck).
Weiter zum Testsieger eToro:

www.etoro.com/de
Klarstellung
Und auch hier gilt: Dies ist meine rein subjektive Einschätzung und keine Aufforderung an Sie, diese Aktien zu handeln. Betrachten Sie meine Zeilen als Gedankenanstoß, nicht mehr und nicht weniger. Es geht um Ihr Geld – verantwortlich dafür sind Sie ganz alleine. Wir recherchieren nach bestem Wissen und Gewissen, übernehmen aber keine Gewähr für die Richtigkeit der Angaben.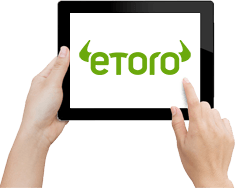 TESTSIEGER AKTIENDEPOT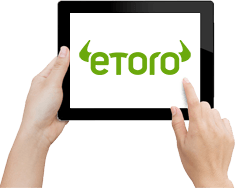 Keine Ordergebühren, nur Spreads
Keine Depotgebühren
Aktienhandel zu attraktiven Konditionen
WEITER ZU ETORO:

www.etoro.com/de