AXITRADER ERFAHRUNGEN 2020 – DER STP-BROKER BIETET EINE GROSSE AUSWAHL AN BASISWERTEN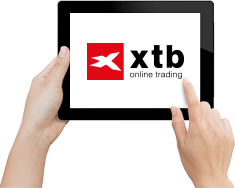 TESTSIEGER FOREX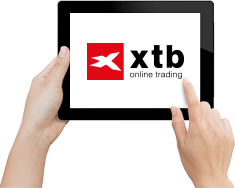 Renommierter Forex Broker
Kostenloses Demokonto
Deutschsprachiger Support
WEITER ZU XTB:

www.xtb.com/de
AxiTrader ist ein australischer Forex- und CFD-Broker, der 2007 gegründet wurde. Deutsche Kunden handeln über die britische Tochtergesellschaft und profitieren daher von der strengen Regulierung durch die Financial Conduct Authority (FCA), durch die der Broker an hohe Auflagen gebunden ist. Die Kundengelder werden separat verwaltet und können vom Broker nicht für eigene Zwecke verwendet werden; sie dienen ausschließlich als Margin für die Positionen der Kunden. So soll sichergestellt werden, dass jederzeit eine Auszahlung erfolgen kann.
Die Gründer des Brokers verfügen selbst über jahrelange Erfahrung als Trader und haben es sich zum Ziel gesetzt, ein kundenorientiertes Angebot mit herausragendem Service und konkurrenzfähigen Preisen bereitzustellen. Das ist gut gelungen: AxiTrader gehört mittlerweile zu den weltweit führenden Online-Brokern.
Mit zwei unterschiedlichen Kontomodellen wird AxiTrader den Anforderungen von Kleinanlegern und professionellen Tradern gerecht und bietet allen Zielgruppen mit dem MetaTrader 4 eine leistungsstarke und benutzerfreundliche Handelsplattform. Sämtliche Handelsstrategien können mit der großen Auswahl an Basiswerten effektiv umgesetzt werden. Bei AxiTrader ist sogar das nicht bei allen Anbietern zulässige Scalping ausdrücklich erlaubt.
Wir haben das Angebot einem ausführlichen Test unterzogen und stellen die Ergebnisse hier im AxiTrader Erfahrungsbericht vor.
Weiter zu AxiTrader: www.axitrader.com.com/de
Die Vor- und Nachteile von AxiTrader
Mehr als 80 handelbare Währungspaare
Große Auswahl an CFDs aus verschiedenen Asset-Klassen
Regulierung durch die britische Finanzaufsicht FCA
MetaTrader 4 für PC und Mobilgeräte
2 Kontotypen zur Auswahl
24/7-Kundenservice
Keine Nachschusspflicht
Umfangreiches Bildungsangebot
Kundenservice auf Deutsch
Slippage möglich
Demokonto auf 30 Tage begrenzt


Der Broker konnte im AxiTrader Testbericht durch zahlreiche Vorteile überzeugen. Da das Unternehmen von der britischen FCA reguliert wird, gelten strenge Auflagen, die die Kunden und ihr angelegtes Kapital schützen sollen. Die Auszahlung der Kundengelder ist durch die getrennte Verwaltung bei renommierten Banken selbst im Insolvenzfall sichergestellt und eine Einlagensicherung sorgt für zusätzlichen Schutz.
Die Handelsplattform MetaTrader 4 bietet umfangreiche Analyse- und Handelsmöglichkeiten, die auch die Anforderungen professioneller Trader erfüllen. Komplexere Handelsstrategien und das automatisierte Trading können bei AxiTrader dank der großen Auswahl aus über 80 Währungspaaren und zahlreichen CFDs ebenfalls gut umgesetzt werden.
Der Kundenservice ist an den Handelstagen rund um die Uhr erreichbar und kann auch in deutscher Sprache kontaktiert werden. Somit kommt es nicht zu Verständigungsproblemen und die Trader haben bei Fragen oder Problemen stets einen kompetenten Ansprechpartner.
Ein umfangreiches Bildungsangebot ermöglicht es weniger erfahrenen Tradern, sich mit den Grundlagen des Devisenhandels vertraut zu machen und bietet auch für Fortgeschrittene wertvolle Informationen und Impulse.
Interessierte Trader können sich ohne vollständige Registrierung mit dem Angebot vertraut machen und einen eigenen AxiTrader Test mit dem Demokonto des Brokers durchführen. Dieses wird nach 30 Tagen automatisch deaktiviert, kann bei Bedarf aber nach Rücksprache mit dem Kundenservice verlängert werden.
Die Handelskonditionen im Überblick
Über 80 handelbare Währungspaare
Mindesteinzahlung ab 200 USD
MetaTrader 4 für PC und Mobilgeräte
Minimale Transaktionsgröße ab 0,01 Lot
Maximaler Hebel bis 1:400
Mindestmargin 0,25 Prozent
Spreads ab 0 Pips
Handelsgebühren abhängig vom Kontomodell
Kontoführung in USD, EUR, GBP, CHF und PLN möglich
Einlagensicherung und Regulierung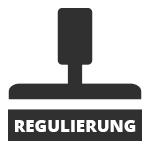 AxiTrader UK wird von der Financial Conduct Authority aus Großbritannien reguliert. Damit ist das Unternehmen an strenge Bestimmungen zum Kundenschutz gebunden, deren Einhaltung regelmäßig durch die unabhängige Behörde kontrolliert wird. Die Daten werden per sicherer SSL-Verschlüsselung übertragen und die Verwaltung der Kundengelder erfolgt getrennt vom Vermögen des Brokers, sodass diese ausschließlich als Margin für die Trades verwendet werden können.
Über eine Einlagensicherung sind die Kunden zusätzlich geschützt und erhalten ihr Kontoguthaben auch dann zurück, wenn es zu einer Insolvenz des Brokers kommen sollte.
Eine Nachschusspflicht ist für deutsche Kunden nicht vorhanden, was zusätzliche Sicherheit bietet, denn das Verlustrisiko beschränkt sich auf das auf dem Handelskonto vorhandene Guthaben und betrifft nicht das weitere Privatvermögen der Trader.
Sollte es wider Erwarten zu Konflikten zwischen den Kunden und AxiTrader kommen, können die Händler sich direkt an die Regulierungsbehörde wenden, die die Vorwürfe dann umgehend prüft und bei Bedarf zum Schutz der Trader einschreitet.
Weiter zu AxiTrader:

www.axitrader.com.com/de
Unsere AxiTrader Erfahrungen im Detail


Als Handelsplattform steht den Kunden von AxiTrader der bewährte MetaTrader 4 zur Verfügung. Dieser kann wahlweise heruntergeladen und auf dem PC installiert oder als WebTrader genutzt werden. Unterwegs kann der Handel auch mit dem Smartphone oder Tablet über die MetaTrader App erfolgen.
MT4 NextGen ist die erweiterte Version des MetaTraders und bietet zusätzliche Funktionen für professionelle Händler. So können die Nutzer zum Beispiel mit dem Stimmungsindikator Informationen über aktuelle Live-Trends erhalten und mit dem automatisierten Handelsjournal auf noch detailliertere Analysen zugreifen. MT4 NextGen ist für alle Kunden bei AxiTrader ab einer Mindesteinlage von 1.000 USD kostenlos verfügbar.
Wer mehrere Handelskonten verwalten möchte, kann bei AxiTrader den Multi-Account-Manager nutzen und so zeitgleich auf mehrere Konten zugreifen. Der MetaTrader kann mit zahlreichen Tools erweitert werden. Auch Leistungen externer Anbieter, wie beispielsweise vorgefertigte Handelssysteme oder ein externer Virtual Private Server (VPS), sind bei AxiTrader ausdrücklich willkommen.
Das breite Angebot des Brokers zeigt, dass die Bedürfnisse der Kunden hier ernstgenommen werden und eigene Handelsansätze individuell umgesetzt werden können.
Die Handelskonditionen im AxiTrader Test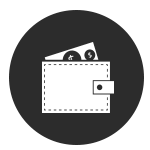 Die Eröffnung eines MT4 Standard-Kontos ist bei AxiTrader ab einer Mindesteinlage von 200 USD möglich. Über dieses Konto handeln die Nutzer standardmäßig mit einem Hebel von 1:100. In Rücksprache mit dem Kundenservice ist es bei entsprechender Eignung möglich, einen maximalen Hebel von 1:400 zu nutzen. Die Spreads beginnen beim Standard-Konto bei 1,0 Pips und sind die einzigen Handelsgebühren; Kommissionen werden bei diesem Kontotyp nicht erhoben.
Das Pro-Konto unterscheidet sich vom Standard-Konto durch die höhere Mindesteinlage von 1.000 USD. Die Handelsgebühren werden hier als Kombination aus Spreads ab 0 Pips und einer Kommission von 7 USD pro Roundturn berechnet.
Beide Kontomodelle können mit einem Demokonto unverbindlich getestet werden, sodass sich interessierte potenzielle Kunden selbst ein Bild von den Konditionen machen können.
Weiter zu AxiTrader: www.axitrader.com.com/de
Leistungen und Extras


Zu den Extras von AxiTrader zählt das Demokonto, das bereits mit einem virtuellen Guthaben von 50.000 USD aufgeladen ist und zum ausgiebigen Testen der vom Broker angebotenen Leistungen verwendet werden kann. Um das Demokonto zu nutzen, müssen die Trader nicht den kompletten Registrierungsprozess durchlaufen und auch eine Verifizierung ist nicht erforderlich. Wenige Angaben reichen aus, um das AxiTrader Demokonto 30 Tage lang nutzen zu können. Sollte nach Ablauf der Nutzungsdauer weiterhin Bedarf nach einem Demokonto vorhanden sein, können die User sich an den Kundenservice wenden und ihr Demokonto verlängern lassen.
AxiTrader zeigt Interesse am Erfolg seiner Kunden und unterstützt diese, indem viele wichtige Informationen aus der Finanzwelt zur Verfügung gestellt werden. Die Trader können jeden Tag auf aktuelle Marktanalysen und technische Analysen ausgewählter Basiswerte zugreifen und erhalten dadurch wertvolle Impulse für ihre eigene Strategie.
Im Schulungsbereich werden die Grundlagen des Forex- und CFD-Handels in mehreren Artikeln verständlich erklärt, sodass auch unerfahrene Trader einen guten Einstieg bei AxiTrader finden. Verschiedene Video-Tutorials zeigen, wie Handelsstrategien und Analysetechniken mit der Handelsplattform MetaTrader 4 umgesetzt werden können. Dies können die Zuschauer im Anschluss mit dem Demokonto sofort ausprobieren und so die erlernten Inhalte vertiefen.
Besonders beliebt sind die regelmäßig stattfindenden Webinare des Brokers: Diese werden von erfahrenen Tradern und Finanzexperten geleitet. Die Teilnehmer können sich über den Chat aktiv beteiligen und so genau die Informationen erhalten, die sie für ihr persönliches Weiterkommen benötigen.
Ein Blick in den Blog des Brokers lohnt sich ebenfalls, hier sind neben aktuellen News weitere Lehrvideos und Artikel zu finden, die auch für erfahrene Trader wertvolle Informationen beinhalten.
AxiTrader Testberichte und Auszeichnungen


AxiTrader wurde 2007 in Sydney gegründet und konnte seitdem ein beachtliches Wachstum verzeichnen. Heute gehört das Unternehmen zu den größten Forex- und CFD-Brokern der Welt. In den letzten Jahren konnte AxiTrader zahlreiche Auszeichnungen gewinnen, die das hohe Leistungsniveau bestätigen. Unter anderem wurde AxiTrader 2014 als "Financial Institution of the Year" ausgezeichnet. Auch Auszeichnungen für die besten Spreads und den herausragenden Kundenservice hat das Unternehmen bereits erhalten. Zuletzt gewann AxiTrader bei den "2017 Forex Award" den Preis für den vertrauenswürdigsten Forex Broker und zeigt damit einmal mehr, dass das Unternehmen in der Branche einen guten Ruf genießt, was unter anderem an der strengen Regulierung und dem engagierten Support liegt.
Weiter zu AxiTrader: www.axitrader.com.com/de
Fragen und Antworten zum Broker
Bietet AxiTrader ein Demokonto an?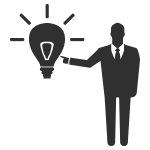 Um bei AxiTrader Erfahrungen mit den angebotenen Kontomodellen sammeln zu können, ohne sich registrieren und eigenes Geld einzahlen zu müssen, können interessierte User auf der Website des Brokers mit wenigen Klicks ein Demokonto eröffnen. Dieses ist mit einem virtuellen Guthaben in Höhe von 50.000 USD ausgestattet und bietet alle Funktionen, die beim echten Handelskonto vorhanden sind. So können sich die Nutzer 30 Tage lang mit dem Angebot von AxiTrader vertraut machen und entscheiden, ob dieser Broker für sie geeignet ist. Viele registrierte Trader nutzen das Demokonto ebenfalls regelmäßig, denn damit lassen sich neu erlernte Handelsstrategien gut trainieren, ohne echtes Geld einsetzen zu müssen. Wer für diesen Zweck dauerhaft ein Demokonto benötigt, kann sich an den Kundenservice von AxiTrader wenden, der die Laufzeitbegrenzung dann aufhebt.
Kann ich den maximalen Hebel erhöhen?
Nach der Kontoeröffnung steht den Kunden standardmäßig ein Hebel von 1:100 zur Verfügung. Dadurch können beim Forex– und CFD-Handel deutlich höhere Beträge am Finanzmarkt bewegt werden als auf dem Kundenkonto vorhanden sind. Das Trading wird dadurch deutlich effektiver, was sich in höheren Renditen äußern kann; bei ungünstigen Kursverläufen sind aber ebenso größere Verluste möglich. Bevor der Hebel erhöht wird, sollten sich weniger erfahrene Trader daher zunächst intensiv mit den Eigenheiten des Handels mit Finanzderivaten vertraut machen. Sollte eine Erhöhung gewünscht werden, können sich die Trader an den Support von AxiTrader wenden. Dieser hat die Möglichkeit, den Hebel auf maximal 1:400 zu erhöhen.
Wird der Broker von einer zuverlässigen Behörde reguliert?

AxiTrader ist zwar in Australien ansässig, deutsche Kunden handeln aber über das hundertprozentige Tochterunternehmen AxiTrader UK, das in Großbritannien lizenziert ist und daher von der Financial Conduct Authority (FCA) reguliert wird. Diese unabhängige britische Finanzaufsichtsbehörde gilt als besonders streng und führt regelmäßig Kontrollen bei den von ihr regulierten Brokern durch.
Das Kapital der Kunden wird entsprechend der Regulierungsbestimmungen auf separaten Konten verwaltet und kann vom Broker nicht für eigene Ausgaben genutzt werden. Einziger Zweck der Kundengelder ist die Finanzierung der Trades des Kontoinhabers. Dadurch wird sichergestellt, dass eine Auszahlung sogar bei einer Insolvenz des Brokers sicher durchgeführt werden kann und die Kundengelder nicht zur Insolvenzmasse gezählt werden.
Mit der FCA haben die Kunden des Brokers bei rechtlichen Konflikten einen verlässlichen Ansprechpartner, der sämtlichen Vorwürfen umgehend nachgeht und bei Bedarf zum Schutz der Kunden und ihres Kapitals eingreift.
Kann der MetaTrader 4 bei AxiTrader genutzt werden?


Bei AxiTrader erfolgt der Handel mit beiden Kontomodellen über die weltweit bekannte Handelsplattform MetaTrader 4, die als Download, WebTrader und App genutzt werden kann. Die zahlreichen Funktionen erfüllen auch die Ansprüche professioneller Trader, denn sämtliche Handelsstrategien lassen sich mit dem MetaTrader komfortabel umsetzen. Die Software kann mit verschiedenen Tools erweitert werden. Hierfür sind bei AxiTrader auch Angebote von Drittanbietern zugelassen, wie zum Beispiel externe Expert Advisors für den automatisierten Handel. Wer bei der Eröffnung eines Handelskontos eine Mindesteinlage von 1.000 USD investiert, kann auf Wunsch die erweiterte Version MetaTrader 4 NextGen kostenlos nutzen. Diese verfügt über zusätzliche Funktionen, wie zum Beispiel eine Sitzungskarte, ein automatisiertes Handelsjournal und einen integrierten Wirtschaftskalender.
Welchen Geldbetrag muss ich mindestens in den Handel investieren?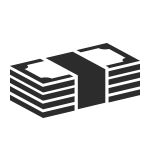 Ein MT4 Standard-Konto kann bei AxiTrader bereits ab einer Mindesteinlage von 200 USD eröffnet werden. Da das Mindesthandelsvolumen mit nur 0,01 Lot gering ausfällt, können mit diesem Betrag bereits mehrere Positionen eröffnet werden. Das ist im Rahmen eines angemessenen Risikomanagements ohnehin zu empfehlen ist, da das Verlustrisiko durch die Streuung des Gesamtkapitals auf mehrere Investitionen reduziert wird. Welcher Anlagebetrag für den einzelnen Trader angemessen ist, richtet sich nach den individuellen Voraussetzungen. Generell sollte nur Geld in spekulative Finanzprodukte investiert werden, das auch langfristig nicht für andere Zwecke benötigt wird. Wer diesen Punkt berücksichtigt, kann bei AxiTrader mit einem relativ überschaubaren Risiko handeln, denn eine Nachschusspflicht gibt es für Trader mit Wohnsitz in Deutschland nicht.
Wie kann der Kundenservice von AxiTrader kontaktiert werden?
Der Support des Brokers kann per Mail, Telefon oder über den Live-Chat auf der Website von AxiTrader kontaktiert werden. Der Kundenservice wird in mehreren Sprachen angeboten, unter anderem in Deutsch, sodass es nicht zu Verständigungsproblemen kommen sollte.
AxiTrader wurde von Tradern für Trader entwickelt. Die Betreiber sind sich bewusst, wie wichtig ein gut erreichbarer Kundenservice für die Trader ist, daher steht der Support an den Handelstagen rund um die Uhr zur Verfügung. Mit ihrem persönlichen Account-Manager können die Trader alle Fragen detailliert besprechen und haben so stets einen kompetenten Ansprechpartner, an den sie sich bei Problemen wenden können.
Weiter zu AxiTrader:

www.axitrader.com.com/de
Fazit: Unsere AxiTrader Bewertung


Wir haben uns ausführlich mit dem Handel bei dem australischen Broker beschäftigt und kommen abschließend zu einer überwiegend positiven AxiTrader Bewertung.
Deutsche Kunden handeln über die britische Tochtergesellschaft des Unternehmens und profitieren von der besonders strengen Regulierung durch die britische Financial Conduct Authority (FCA). Diese sorgt für ein sicheres Handelsumfeld und stellt sicher, dass die Einlagen der Kunden selbst bei einer Insolvenz des Brokers jederzeit ausgezahlt werden können.
Der AxiTrader Test hat gezeigt, dass der Broker mit 80 angebotenen Währungspaaren deutlich mehr Basiswerte anbietet als viele Konkurrenten. Alle angebotenen Währungen und CFDs werden über die Handelsplattform MetaTrader 4 gehandelt, die bei erfahrenen Tradern beliebt ist und wegen ihrer zahlreichen professionellen Funktionen bereits mehrfach ausgezeichnet wurde. Ab einer Mindesteinzahlung von 1.000 USD können die Kunden die für Profis entwickelte Plattform MetaTrader 4 NextGen kostenlos verwenden und haben dadurch Zugang zu weiteren Funktionen.
Mit den zwei unterschiedlichen Kontomodellen werden die Ansprüche unterschiedlicher Zielgruppen berücksichtigt, sodass AxiTrader für Kleinanleger und große Investoren gleichermaßen geeignet ist. Das Standard-Konto kann bereits ab einer Mindesteinzahlung von 200 USD eröffnet werden und bietet den kommissionsfreien Handel bei Spreads ab 1 Pip. Beim Pro-Konto wird dagegen eine Kommission von 7 USD pro Roundturn fällig, dafür beginnen die Spreads hier bereits bei 0 Pips. Das Pro-Konto kann ab einer Einzahlung von 1.000 USD eröffnet werden und ist vor allem bei den professionellen Händlern sehr beliebt.
AxiTrader verfügt über einen deutschsprachigen Kundenservice, der rund um die Uhr kontaktiert werden kann. In unserem AxiTrader Test erwiesen sich die Mitarbeiter als kompetent und engagiert. Um sich mit dem Angebot des Brokers vertraut zu machen und die beiden Kontomodelle selbst zu testen, kann ein Demokonto in weniger als einer Minute eröffnet werden.
Eigene Erfahrungen zum Angebot
Unsere AxiTrader Bewertung haben wir nun vorgestellt und begründet. Unabhängig von unseren Erfahrungen ist es uns wichtig, die Meinung der Trader zum Angebot zu kennen. Wenn Sie bereits ein Handelskonto bei diesem Broker besitzen, freuen wir uns, wenn Sie uns von Ihren AxiTrader Erfahrungen berichten. Indem Sie anderen Tradern Ihre Bewertung mitteilen, tragen Sie zu einem transparenten Brokervergleich bei. Lesen Sie auch unsere anderen Broker-Reviews und vergleichen Sie so die Leistungen unterschiedlicher Anbieter!
Fragen & Antworten zu AxiTrader
Wo hat der Broker seinen Hauptsitz?

AxiTrader hat seinen Hauptsitz in London, UK.

Handelt es sich bei AxiTrader um einen regulierten Broker?

Der Broker AxiTrader wird von der FCA reguliert.

Kann ich den Handel bei AxiTrader im Vorfeld erst testen?

Ja, AxiTrader stellt ein kostenloses Demokonto zur Verfügung.

Welche Handelsprodukte bietet AxiTrader an?

Bei AxiTrader können unter anderem Forex und CFDs gehandelt werden.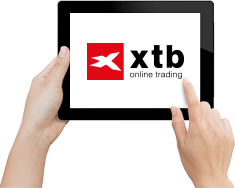 TESTSIEGER FOREX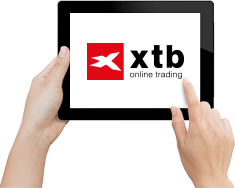 Renommierter Forex Broker
Kostenloses Demokonto
Deutschsprachiger Support
WEITER ZU XTB:

www.xtb.com/de