nextmarkets Erfahrungen – Keine Gebühren für Konto- oder Depotführung im Test!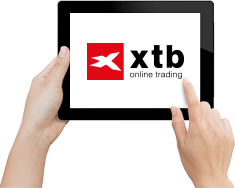 TESTSIEGER CFD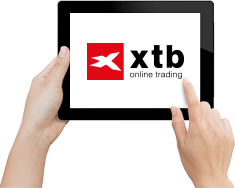 Renommierter Forex & CFD Broker
Kostenloses Demokonto
Deutschsprachiger Support
WEITER ZU XTB:

www.xtb.com/de
Der Broker nextmarkets bringt einige interessante Eigenschaften mit in einen CFD Broker Vergleich. Dies bezieht sich zum einen auf die eigens entwickelte Handelsplattform, die mit dem Zusatz "von Tradern für Trader" versehen ist. Zum anderen mit der Bereitstellung von 14 Finanzexperten als Coaches, die monatlich kostenlos Analysen zu Marktentwicklungen bereitstellen. Der Broker wurde durch zwei Deutsche gegründet, sein Hauptsitz befindet sich jedoch in Malte. Eine Regulierung und Zulassung für den europäischen Handel erfährt er durch die Malta Financial Service Authority (MFSA). Dadurch können Anleger über nextmarkets den Handel mit Aktien, Aktienindizes, Kryptowährungen, Rohstoffen, Währungspaaren und Anleihen betreiben.
Jetzt zu Plus500 – Gut geeignet für Neueinsteiger
Vor- und Nachteile
Angebot umfasst über 1.000 Basiswerte
Keine Gebühren für Konto- oder Depotführung
Keine Kommission
Enge Spreads
Bereitstellung kostenloser Realtime-Kurse
geringe Mindesteinzahlung von 500 EUR
Kundenservice in deutscher Sprache, gut erreichbar
Demokonto mit unbegrenzter Laufzeit
Einlagenschutz nur bis 20.000 EUR
maximaler Hebel 30:1
Ein- und Auszahlung nur über Bankverbindung


Die Auflistung der Vorteile übertrifft die der Nachteile bei weitem. Aus diesem Grund können wir insgesamt auch ein gutes Fazit zu unseren nextmarkets Erfahrungen ziehen. Für Anleger ist besonders erfreulich, dass es keine Konto- oder Depotführungsgebühren gibt. So entstehen Kosten nur, wenn auch tatsächlich gehandelt wird. Diese werden durch den Spread ausgedrückt. Der Broker bietet im Allgemeinen enge Spreads an. Eine Mindesteinzahlung ist vorhanden. Da diese jedoch nur 500 Euro beträgt, sollte sie für ernsthaft interessierte Trader kein Hindernis darstellen. Besonders positiv fällt auf, dass das Demokonto unbegrenzt genutzt werden kann. Der Sitz des Brokers auf Malte hat keinen Einfluss auf den Support, der dennoch in deutscher Sprache angeboten wird. Jedoch aber auf die Höhe der Einlagensicherung, die nur 20.000 EUR beträgt. Über Broker mit Sitz in Deutschland sind Anleger gemeinhin besser bei einer Insolvenz abgesichert. Der maximale Hebel beträgt 30:1, was professionellen Tradern möglicherweise zu wenig sein könnte.
Konditionen im Überblick
Über 1.000 Basiswerte handelbar
Aktien, Indizes, Forex, Rohstoffe, Anleihen und Kryptos
Demokonto mit unbegrenzter Laufzeit
Mindesteinzahlung: 500 EUR
maximaler Hebel 30:1 bei Forex
20:1 bei allen anderen Instrumenten
enge Spreads
keine Kommission
Regulierung durch maltesische Finanzaufsicht
Einlagenschutz bis 20.000 EUR
Deutschsprachiger Support
Jetzt zu Plus500 – Gut geeignet für Neueinsteiger
Welche Basiswerte können bei nextmarkets gehandelt werden?


Der CFD Broker nextmarkets stellt Anlegern eine breite Angebotspalette zur Auswahl. Bei CFDs handelt es sich bekanntermaßen um Differenzkontrakte (engl. Contracts for Difference), über die Anleger auf steigende und fallende Kurse des zugrundeliegenden Basiswertes spekulieren können. In ihrer Eigenschaft als derivatives Finanzinstrument kommen dabei Hebel zum Einsatz, über die Gewinne und Verluste überproportional hoch im Vergleich zum ursprünglichen Kapitalaufwand ausfallen. Bei der Positionseröffnung muss durch den Anleger lediglich eine Sicherheitsleistung, die sogenannte Margin, auf dem Handelskonto hinterlegt sein.
Anleger können bei nextmarkets über CFDs in folgende Assetklassen investieren:
Devisenpaare (Forex)
Aktien
Aktienindizes
Kryptowährungen
Rohstoffe
Anleihen
Alle Basiswerte können long und short gehandelt werden, so dass Anleger neben steigenden Märkten auch von fallenden Märkten profitieren können. Durch die große Auswahl spricht der Broker ein breites Publikum an. Zahlreiche Anleger dürften hier ein Produkt finden, welches ihren Vorstellungen entspricht.
Von anderen Brokern kann sich nextmarkets dabei durch die Bereitstellung einer großen Zahl an Coaches abheben. Diese sind auf bestimmte Basiswerte, Tradingstile oder Strategien spezialisiert und begleiten Anleger auf Wunsch in Echtzeit mit ihren Analysen.
nextmarkets Livekonto in 3 Schritten erstellen


Wer über nextmarkets CFDs und Forex handeln möchte, benötigt zunächst einen Account dort. Wie Interessierte diesen erstellen können, zeigen wir nachfolgend anhand einer einfachen Schritt-für-Schritt-Anleitung. Diese dürfen Sie gerne zur Hand nehmen, falls es zu Problemen bei der Kontoerstellung kommen sollte.
nextmarkets Account registrieren: Vor der Einrichtung des Livekontos benötigen Anleger zunächst einen Account beim Broker. Die Erstellung ist kostenlos, auch die Tätigung einer Einzahlung ist in diesem Schritt noch nicht notwendig. Zur Registrierung wird nur eine gültige E-Mail-Adresse benötigt, außerdem sollte der Anleger ein sicheres Passwort wählen.
Persönliche Legitimierung durchführen: Im Anschluss muss der Anleger eine Legitimierung durchführen und so seine Identität nachweisen. Akzeptiert werden gültige Ausweisdokumente, die per Scan hochgeladen werden müssen. Außerdem muss ein Adressnachweis über eine Meldebestätigung oder beispielsweise Gas-, Wasser- oder Stromrechnungen erbracht werden.
Ersteinzahlung tätigen: Nachdem die Daten erfolgreich geprüft wurden, erhalten Anleger eine E-Mail, aus der die Kontoverbindung von nextmarkets und ein persönlicher Betreff hervorgehen. Anhand dieser Daten muss nun die Ersteinzahlung in Höhe von 500 EUR getätigt werden. Anschließend stehen alle Funktionen des Livekontos zur Verfügung. Mit der Registrierung erhalten Anleger außerdem unbegrenzten Zugriff auf das Demokonto.
Jetzt zu Plus500 – Gut geeignet für Neueinsteiger
Regulierung und Einlagensicherung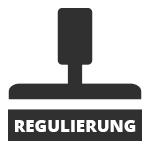 Gründer von nextmarkets sind die beiden Deutschen Manuel und Dominic Heyden. Diese konnten bereits zuvor mit der Entwicklung der Social-Trading-Plattform ayondo von sich reden machen. Trotz der deutschen Wurzeln befindet sich der Unternehmenssitz von nextmarkets nicht in Deutschland. Dies muss grundsätzlich kein Nachteil sein, da auch die Finanzaufsichten anderer europäischer Länder Broker gewissenhaft lizensieren und regulieren.
Der Geschäftssitz von nextmarkets befindet sich auf Malta. Dort ist die maltesische Finanzaufsichtsbehörde MFSA (Malta Financial Services Authority) für die Regulierung und Beaufsichtigung von nextmarkets zuständig. Da der Broker für den Handel mit CFDs in der gesamten EU zugelassen ist, können also auch deutsche Anleger dieses Angebot wahrnehmen. Für diese tritt nextmarkets als Market Maker auf. Dies bedeutet, dass Handelsaufträge nicht an eine Börse weitergeleitet werden. Der Market Maker stellt selbst Kurse zur Verfügung und nimmt jeweils die Gegenposition ein.
Sollte es zu Beschwerden oder Streitigkeiten in Zusammenhang mit dem Vertrag zwischen Anleger und Broker kommen, kann eine Schlichtungsstelle angerufen werden. In Malta ist das Office of the Arbiter for Financial Services zuständig, wenn es um die Schlichtung von Streitigkeiten im Rahmen von Finanzdienstleistungen geht.
Was geschieht bei einer Insolvenz des Brokers? Auf diese Frage findet sich auf der Website des Anbieters folgende Antwort. In Malta besteht eine Entschädigungseinrichtung, genannt "Investor Compensation Scheme", mit Einlagenschutz bis 20.000 EUR. nextmarkets ist dieser zugeordnet, bei einer Insolvenz kann also eine Entschädigung der Anleger stattfinden. Darüber hinaus weist der Broker jedoch darauf hin, dass es keine weiteren Garantiefonds oder eine Regelung für Entschädigungszahlungen gibt.
Unsere nextmarkets Erfahrungen zur Handelsplattform im Detail


Die Handelsplattform ist der Ort, an dem Anleger in Basiswerte investieren, Charts studieren und Handelswerkzeuge nutzen. Sie ist also der zentrale Ort des Tradinggeschehens. Aus diesem Grund wird der Handelsplattform auch in unseren nextmarkets Erfahrungen ein großer Stellenwert beigemessen. Vorab darf verraten werden, dass nextmarkets eine selbstentwickelte Handelsplattform "von Tradern für Trader" bereitstellt. Dadurch sollen diese von zahlreichen Vorteilen profitieren. Ein Grund mehr, die angebotenen Handelsplattformen genau unter die Lupe zu nehmen.
Die hauseigene Handelsplattform stellt nextmarkets in diesen Varianten zur Verfügung:
Webtrader für den Browser
App für das iPhone
App für Android Smartphones
Zunächst fällt auf, dass keine Lösung zur Installation auf dem Rechner angeboten wird. Dies muss nicht zwingend ein Nachteil sein, schließlich stellt der Webtrader den vollen Funktionsumfang zur Verfügung. Für dessen Nutzung empfiehlt der Broker den Browser Google Chrome.
Anschließend können Anleger am CFD- und Forex-Handel partizipieren. Sie erhalten Zugriff auf ihr Live- und Demo-Konto und können Werkzeuge und Indikatoren wie gleitende Durchschnitte, Bollinger Bänder oder Ichimoku nutzen. Die Handelsplattform erlaubt außerdem das Trading direkt im Chart, wo Anleger beispielsweise bequem Stop Loss oder andere Orderarten einzeichnen können. Im Chart können außerdem Analysen der Profis über Push-Benachrichtigungen empfangen werden.
Wer zusätzlich die nextmarkets App für iOS oder Android nutzen will, muss diese nur aus dem jeweiligen App-Store herunterladen. Zum Einloggen können die gleichen Anmeldedaten genutzt werden wie auf der Website. Die App stellt den gleichen Funktionsumfang wie die Handelsplattform für den Browser zur Verfügung.
Handelsplattformen: Webtrader, App für Android und iOS
Zugriff auf Live- und Demokonto
Trading und Analysen direkt im Chartfenster
Zahlreiche Werkzeuge, Orders und Indikatoren
Jetzt zu Plus500 – Gut geeignet für Neueinsteiger
Die Handelskonditionen im nextmarkets Test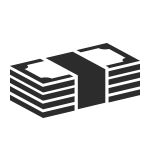 Die Handelsplattform bietet zweifelsohne jede Menge Vorteile für Trader. Insbesondere die Möglichkeit zur direkten Interaktion mit den Coaches stellt einen interessanten Ansatz dar, der von wenigen anderen Plattformen in dieser Form angeboten wird. Damit richtet sich das Angebot des Brokers nicht nur an Einsteiger, die bei Fragen auf die Hilfe der Coaches zurückgreifen können. Auch erfahrene Trader können von diesen profitieren und ihre Trades mit denen der Coaches vergleichen. Ebenso von Bedeutung in einem CFD Broker Vergleich sind die Handelskonditionen.
Positiv fällt beim Broker nextmarkets dabei auf, dass es keine zusätzliche Kommission beim Abschluss eines Handels gibt. Für die Ausführung eines CFD-Trades müssen Anleger demnach nur Gebühren in Form des Bid-Ask-Spreads bezahlen. In diesem Spread ist eine implizite Kommission von 1,5 Basispunkten (oder 0,015%) enthalten. Der Spread stellt die Differenz zwischen An- und Verkaufskurs dar. Da diese durch Angebot und Nachfrage bestimmt werden, ist der Spread nie konstant. Aus dem Preis-Leistungsverzeichnis des Brokers geht hervor, dass dieser enge Spreads anbietet. Dadurch sind die Kosten für Anleger gering.
Zusätzliche Kosten entstehen durch die Margin, die beim Handel mit Hebeln anfällt. nextmarkets bietet einen Hebel von maximal 30:1 für das Forex-Trading an. Alle anderen Instrumente sind mit einem Hebel von maximal 20:1 ausgestattet. Durch den Einsatz von Hebeln können Anleger Positionen bewegen, die deutlich größer sind als ihre eigentliche Investition. Dadurch können sie höhere Gewinne erzielen. Jedoch werden auch die Verluste durch den Hebel vervielfacht.
Testberichte und Auszeichnungen über nextmarkets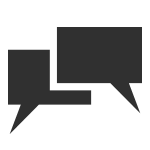 Awards werden von CFD Brokern meist werbeträchtig eingesetzt. Immerhin handelt es sich hierbei um Auszeichnungen, die durch Branchenzeitschriften oder andere renommierte Institutionen vergeben werden. Auszeichnungen durch eine Jury ist dabei ein ebenso hoher Stellenwert beizumessen wie Auszeichnungen durch Kunden. Bei ersterer Variante wird das Angebot durch ein professionelles Auge begutachtet, bei letzterer entscheiden diejenigen, die den Service Tag für Tag nutzen.
Daher sollte in einem Broker Vergleich immer auch auf die Auszeichnungen geachtet werden, da sie ein Indiz für die Seriosität des Brokers darstellen können. Schließlich ist nicht davon auszugehen, dass ein unseriöses Angebot den Kriterien einer Fachjury gerecht würde. Welche Auszeichnungen konnte nextmarkets in der Vergangenheit gewinnen? Aufgrund des jungen Alters des Brokers wurde dieser bisher noch nicht ausgezeichnet. Weder auf dessen Website noch andernorts sind gegenteilige Hinweise zu finden.
Da Auszeichnungen also nicht berücksichtigt werden können, konzentrieren wir uns nun noch auf Testberichte und Kundenmeinungen auf Bewertungsportalen. In diesem schneidet der Broker grundsätzlich gut ab, wenngleich auch einige Contrapunkte genannt werden. So wirkt der Sitz auf Malta auf einige nicht vertrauenserweckend. Wie zuvor bereits dargelegt, entsteht hierdurch für den Anleger jedoch kein Nachteil. In der Anfangszeit wurde weiterhin die Auswahl der Coaches kritisiert. Nicht immer ging klar hervor, woher deren Qualifikationen stammten. Mittlerweile wurde online für jeden Coach ein eigenes Profil eingerichtet, welches Interessierte abrufen können.
Jetzt zu Plus500 – Gut geeignet für Neueinsteiger
Der nextmarkets Kundensupport im Test


An wen können sich Anleger wenden, wenn es zu Fragen bezüglich des CFD Handels, Schwierigkeiten bei der Einzahlung oder Problemen bei der Nutzung der Handelsplattform kommt? Für diese Fälle stellt der Broker einen Kundenservice zur Verfügung. Besonders positiv fällt dabei ins Auge, dass dieser einen Support auf Deutsch anbietet. Dies ist nicht selbstverständlich, da sich der Sitz des Brokers im europäischen Ausland befindet.
Über diese Wege ist der nextmarkets Support erreichbar:
Kontaktformular
Telefon-Hotline
Obwohl der Broker in vielen Punkten überzeugen kann, sehen wir beim Thema Kundensupport noch Verbesserungspotenzial. Viele Mitbewerber bieten mittlerweile einen Live-Chat an, über den die Supportmitarbeiter direkt beim Aufkommen eines Problems Hilfestellung leisten können. Einige andere greifen beim Chat zwar nur auf einen Bot zurück, der auf Schlüsselwörter in den Fragen des Anlegers antwortet, aber auch diese Variante führt oftmals schon zum gewünschten Ergebnis. Von nextmarkets wird selbst diese Lösung bisher nicht berücksichtigt. Ein Video-Chat, über den Anlegern im Vieraugengespräch geholfen werden kann, steht ebenfalls nicht zur Verfügung.
Positiv hervorzuheben ist, dass der Support zu den Geschäftszeiten in der Regel gut erreichbar ist. Telefonisch kann der Kundenservice montags bis freitags von 08:00 bis 18:00 Uhr kontaktiert werden. Bei der Kontaktaufnahme via Formular müssen Hilfesuchende eventuell mit einer Bearbeitungszeit rechnen.
Sofortige Hilfe können alternativ auch die 14 Coaches bieten, die monatlich bis zu 200 Analysen kostenlos zur Verfügung stellen. Diese sind auf unterschiedliche Gebiete spezialisiert, so dass es für jedes Problem den entsprechenden Fachmann geben sollte.
Kundenservice per Telefon und Formular erreichbar
montags bis freitags von 08:00 bis 18:00 Uhr
Coaches bieten Hilfestellung und Analysen
Über Lernvideos werden Funktionen der Handelsplattform erklärt
Fragen und Antworten
Welche Auswahl an Basiswerten stellt nextmarkets zur Verfügung?
Bei nextmarkets können Anleger CFDs über 1.000 Basiswerte handeln. Das Portfolio erstreckt sich von Aktien bis hin zu Devisenpaaren (Forex), Rohstoffen, Indizes und Anleihen. Für jede Anlageklasse gibt es zudem Coaches, denen Anleger folgen und so wichtige Erkenntnisse für ihre Anlagestrategie sammeln können.
Gibt es bei nextmarkets eine Mindesteinzahlung?
Wie bereits erwähnt, richtet sich das Angebot des Brokers auch an Einsteiger in den CFD-Handel. Dies beweist nicht nur die Bereitstellung zahlreicher Coaches. Auch die Mindesteinzahlung bewegt sich auf einem Level, welches für jeden Anleger zu bewältigen sein sollte. So ist der Handel bei nextmarkets ab einer Mindesteinzahlung von 500 Euro möglich.
Wird nextmarkets reguliert und findet eine Einlagensicherung statt?
Die maltesische Finanzaufsichtsbehörde MFSA (Malta Financial Services Authority) ist für die Regulierung und Beaufsichtigung von nextmarkets zuständig. Dadurch kann der Broker den Handel mit CFDs EU-weit anbieten. Eine Einlagensicherung besteht über die Entschädigungseinrichtung "Investor Compensation Scheme". Dadurch besteht ein Einlagenschutz bis 20.000 EUR. Weitere Fonds oder Regelungen zu Entschädigungszahlungen existieren bisher nicht.
Stellt nextmarkets ein Demokonto zur Verfügung?


Ja, bei nextmarkets können Anleger ein Demokonto einrichten und auf diese Weise den Handel mit CFDs, Forex und anderen Instrumenten kennenlernen. Das Demokonto kann zudem auch von Profis zum Erproben neuer Strategien genutzt werden. Das Demokonto kann unabhängig vom Livekonto genutzt werden. Es existiert keine Laufzeitbegrenzung, auf dem Konto wird außerdem ein virtuelles Vermögen von 10.000 EUR bereitgestellt.
Welchen Hebel bietet der Broker an?
Der CFD-Handel ist auch dank des Hebels für zahlreiche Anleger attraktiv. Über diesen können sie Renditen erzielen, die die ursprüngliche Höhe der Anlage weit übersteigen. nextmarkets bietet auf Währungspaare einen maximalen Hebel von 30:1. Alle weiteren Finanzprodukte können mit einem Hebel von bis zu 20:1 gehandelt werden. Einsteiger sollten zu Beginn jedoch nur kleine Hebel wählen, da diese auch die Verluste vervielfachen.
Jetzt zu Plus500 – Gut geeignet für Neueinsteiger
Fazit: nextmarkets Erfahrungen fallen durchgehend gut aus


In einem Broker Vergleich ist es besonders wichtig, alle Merkmale der Broker miteinander zu vergleichen. Nur so können Anleger denjenigen Broker finden, der ihren Vorstellungen am besten entspricht. Unser Review kann in einem CFD Broker Vergleich zur Hand genommen werden, da wir die wichtigsten Fakten über den Broker nextmarkets transparent und objektiv dargestellt haben. In unserem Broker Test wurde etwa die Handelsplattform untersucht, die sich in vielen Punkten von denen anderer CFD-Anbieter unterscheidet. Anleger können beispielsweise nicht nur aus dem Chartfenster handeln, sondern dort auch die Analysen der Coaches abrufen. Weiterhin können dort zahlreiche Werkzeuge werden.
Die Handelskonditionen empfinden wir als fair, die Nutzung des Livekontos ist bereits ab einer Ersteinzahlung von 500 EUR möglich. Zusätzliche Kosten durch Konto- und Depotführungsgebühren sowie Kommissionen beim Abschluss eines Handels fallen bei nextmarkets nicht an. Beim Abschluss eines Handels muss nur der typische Bid-Ask-Spread als Gebühr bezahlt werden. Lediglich beim Halten von Short-Positionen kann es zu Finanzierungskosten kommen. Als neutral bewerten wir den Sitz des Brokers auf Malta. Dadurch entstehen dem Anleger zwar keine Nachteile, allerdings beträgt die Anlagensicherung nur vergleichsweise niedrige 20.000 EUR.
Abschließend dürfen nun Sie uns ihre Meinungen und Erfahrungen zu nextmarkets mitteilen.
Fragen & Antworten zu nextmarkets
Wo hat der Broker seinen Hauptsitz?

nextmarkets hat seinen Hauptsitz auf Malta.

Handelt es sich bei nextmarkets um einen regulierten Broker?

Der Broker nextmarkets wird von der MFSA reguliert.

Kann ich den Handel bei nextmarkets im Vorfeld erst testen?

Ja, nextmarkets stellt ein kostenloses Demokonto zur Verfügung.

Welche Handelsprodukte bietet nextmarkets an?

Bei nextmarkets können unter anderem Forex, CFD und Kryptowährungen gehandelt werden.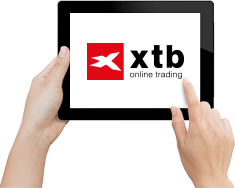 TESTSIEGER CFD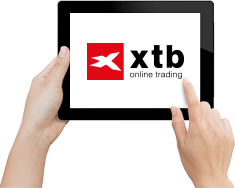 Renommierter Forex & CFD Broker
Kostenloses Demokonto
Deutschsprachiger Support
WEITER ZU XTB:

www.xtb.com/de