FxPro Erfahrungen: Krypto Forex-Handel für Bitcoin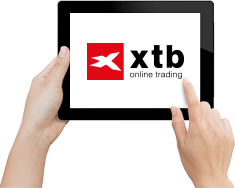 TESTSIEGER FOREX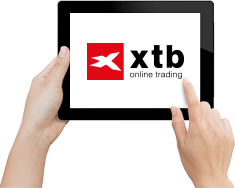 Renommierter Forex Broker
Kostenloses Demokonto
Deutschsprachiger Support
WEITER ZU XTB:

www.xtb.com/de
Seit 2006 können Anleger FxPro Erfahrungen bei dem in London und auf Zypern ansässigen Brokers machen. Angeboten werden die Kryptowährungen beim Forex-Handel in drei Paarungen: BTCUSD, ETHUSD sowie LTCUSD. Hinzu kommen weitere Basiswerte wie Aktien, Edelmetalle sowie Indizes. Für den Handel stehen nicht nur verschiedene Instrumente und mehrere Plattformen, sondern auch variable Kontotypen zur Auswahl. Dazu gehört auch ein Übungskonto. Das virtuelle Guthaben darauf ist frei wählbar, maximal bis 500.000 Euro. Reguliert wird der Broker durch zwei Aufsichtsbehörden, wie der FxPro Test zeigt: FCA und CySEC. Wer beispielsweise das Übungskonto eröffnet, kann sich für eine der beiden Aufsichtsbehörden entscheiden.
FxPro hat mehrere Standorte weltweit. Zu der Hauptzentrale in London gehört auch der operative Hauptsitz auf Zypern sowie weitere Büros in Monaco, den Vereinten Arabischen Emiraten und auf den Bahamas. Überall gibt es zuständige Ansprechpartner vor Ort. Diese Vielfalt der Niederlassungen ist ursächlich für die zwei verschiedenen Aufsichtsbehörden. Wer sich dazu entschließt, Erfahrungen mit FxPro mit realem Guthaben zu machen, kann auch vom Schutz der Kundengelder profitieren. Wie FxPro seriös arbeitet oder nicht, zeigen die Erfahrungen aus dem Test.
Weiter zu FxPro:

www.fxpro.de
Vor- und Nachteile des Brokers
Kostenloses Übungskonto bis 1 Million Euro
Forex-Handel mit Kryptowährungen
Verschiedene Handelsplattformen
Zahlreiche Tools und Schulungsmaßnahmen
Nur 3 Kryptowährungen handelbar
Im FxPro Test haben wir uns die Serviceleistungen und Handelsangebote etwas näher angeschaut. Im Fokus steht der Forex-Handel, bei dem auch drei Kryptowährungen angeboten werden: Litecoin, Bitcoin sowie Ethereum. Sie werden alle gegen USD gehandelt. Weitere digitale Währungen stehen nicht zur Verfügung. Wer FxPro Kryptowährungen kaufen möchte, kann sich dafür auch für das kostenlose Übungskonto registrieren. Der Demo-Account ist mit einem variablen Hebel zwischen 1:1 sowie 1:500 wählbar. Auch der Einzahlungsbetrag kann flexibel zwischen 100 Euro sowie bis zu 1 Million Euro ausgewählt werden.
Neben dem Forex-Handel gehören auch Termingeschäfte (CFD-Futures), Indizes, Aktien, Edelmetalle sowie Energien zu den Basiswerten. Gehandelt wird wahlweise auf verschiedenen Plattformen. Dazu gehören nicht nur die MetaTrader 4 und 5, sondern auch brokereigene Lösungen. Zusätzlich gibt es nützliche Tools für das Smartphone oder Tablet.
Auch das Angebot der Weiterbildungsmöglichkeiten kann sich sehen lassen. Seminare stehen beispielsweise auch in Deutsch zur Verfügung. Ergänzt wird das Angebot durch unzählige Werkzeuge, wie den Rechner, den Wirtschaftskalender und einiges mehr.
Bei den rechtlichen Grundlagen haben wir positive FxPro Erfahrungen sammeln können. Der Broker ist durch verschiedene Aufsichtsbehörden lizenziert, welche die rechtlichen Rahmenbedingungen für den Handel bilden. Eine Einlagensicherung besteht ebenfalls und zusätzlich arbeitet FxPro mit Segregation.
Die Konditionen im Überblick
reguliert durch FCA und CySEC
verschiedene Handelsplattformen
verschiedene Kontomodelle; auch für VIP-Kunden
Weiter zu FxPro:

www.fxpro.de
Regulierung und Einlagensicherung
Die Hauptzentrale von FxPro ist in London, sodass der Broker durch die FCA reguliert ist. Der operative Hauptsitz ist jedoch auf Zypern, sodass das Unternehmen auch den zypriotischen Aufsichtsbehörden unterstellt ist. Aus dem Grund verfügt FxPro über zwei Lizenzen. Zum Schutz der Kundengelder arbeitet das Unternehmen mit der Segregation, der getrennten, treuhänderischen Aufbewahrung der Kundengelder sowie des brokereigenen Vermögens.
Natürlich verfolgt FxPro auch die Richtlinie über Märkte für Finanzinstrumente (MiFID). Die FxPro Financial Services Limited ist Mitglied im Einlagensicherungsfonds, um die Kundengelder abzusichern. Der maximale Wert liegt bei 50.000 Pfund. Außerdem ist die FxPro UK Limited Mitglied des Financial Services Compensation Scheme (FSCS). Der gesetzliche Fonds in Großbritannien schützt die Gelder der Kunden ebenfalls.
Unsere FxPro Erfahrungen im Detail
Basierend auf über 50 internationalen sowie britischen Auszeichnungen gehört der Broker zu den führenden Forex-Anbietern weltweit. FxPro Erfahrungen können Kunden auch mit den Kryptowährungen machen. Zur Auswahl stehen drei digitale Währungen, die jeweils gegen USD gehandelt werden: Bitcoin, Litecoin sowie Ethereum. Insgesamt stehen 70 Währungspaare zur Auswahl. Generell nimmt der Forex-Handel in den großen Teil des Angebotes ein. Insgesamt stehen sechs Anlageklassen zur Verfügung. Neben Forex gehören auch dazu:
Termingeschäfte
Indizes
Aktien
Metalle
Energien
Bei den Termingeschäften handelt es sich um Indizes sowie landwirtschaftliche Rohstoffe und Energien. Wer sich für den Indizes-Handel entscheidet, kann aus vier Kontinenten wählen. Der Aktien-Handel ist mit über 150 Papieren aus den USA, Deutschland, Frankreich sowie Großbritannien möglich. Die Erfahrungen mit FxPro zeigen, dass bei den Metallen Gold sowie selber gegen EUR gehandelt werden. Bei den Energien haben Anleger die Wahl aus Brent-Öl, Erdgas und US-WTI-Öl.
Verschiedene Kontomodelle, auch für VIP-Kunden
FxPro Kryptowährungen können die Anleger nicht nur über ein Übungskonto oder konventionelles Handelskonto, sondern auch mit einem VIP-Konto handeln. Hier stehen verschiedene Zusatzleistungen und Vergünstigungen zur Verfügung, wenngleich das VIP-Konto auch eine höhere Einlage erfordert. Grundsätzlich liegt die Mindesteinlage bei 500 USD. Neben den verschiedenen Kontomodellen gibt es auch mehrere Handelsplattformen. Dazu gehören die bereits bekannten MetaTrader 4 und 5 sowie brokereigenen Angebote. Eine mobile Lösung für das Smartphone oder Tablet darf ebenfalls nicht fehlen.
Verschiedene Zahlungsmöglichkeiten, teilweise mit Gebühren
Die Erfahrungen mit FxPro zeigen, dass es verschiedene Möglichkeiten für die Kontokapitalisierung gibt. Neben dem Banktransfer und der Sofortüberweisung gehört auch die Zahlung der Kreditkarte (Visa und MasterCard) sowie den elektronischen Geldbörsen (PayPal, Skrill und Neteller) dazu. Dafür fallen in Abhängigkeit des gewählten Zahlungsmittels Gebühren an. Die Einzahlungen und Auszahlungen via Banktransfer sind in der Regel kostenlos. Wer die Kreditkarte für Einzahlungen genutzt, muss mit zusätzlichen Gebühren rechnen. Diese variieren und können bis zu 1,6 Prozent betragen. Auszahlungen mittels Kreditkarte sind hingegen kostenlos.
Die Nutzung der elektronischen Geldbörsen geht erfahrungsgemäß besonders unkompliziert. Wer PayPal für die Einzahlung genutzt, muss zusätzliche Gebühren in Höhe von 2,7 Prozent kalkulieren. Die Auszahlung ist hingegen kostenfrei. Die Nutzung von Skrill und Neteller erfordert keine zusätzlichen Gebühren bei der Ein- und Auszahlung. Die Sofortüberweisung ist ebenfalls kostenlos. Wer den VIP-Account eröffnet, erspart sich sämtliche Gebühren für die Einzahlung und Auszahlung.
Weiter zu FxPro:

www.fxpro.de
Unser FxPro Testbericht: Die Handelskonditionen im Review
Die FxPro Erfahrungen auf den einzelnen Plattformen unterscheiden sich. Beim MetaTrader 4 sind beispielsweise feste Spreads verfügbar, was bei den anderen Handelsplattformen nicht der Fall ist. Die anfängliche Mindesteinzahlung ist bei allen Plattformen gleich: 500 USD. Beim Minimum-Spread (EUR/USD) gibt es hingegen Varianten:
MetaTrader 4: Sofortige Ausführung: 1.4 Mittlere; Marktausführung: 1.2 Mittlere
MetaTrader 5: 1.4 Mittlere
cTrader: 0.3 Mittlere
Markets: 1.2 Mittlere
Der Margin Call ist ebenfalls unterschiedlich. Beim MetaTrader 4 beträgt er Firmen 20 Prozent; beim MetaTrader 5, beim cTrader und bei Markets jeweils 40 Prozent. Unterschiede gibt es auch beim Stop Out. 20 Prozent sind es bei MetaTrader 4 und jeweils 30 Prozent beim; beim MetaTrader 5, beim cTrader und bei Markets.
Unterschiede bei den Instrumenten auf den Plattformen
Die verfügbaren Instrumente sind ebenfalls nicht auf allen Handelsplattformen identisch. Über den MetaTrader vier können Anleger laut der FxPro Erfahrungen 69 Forex-Paare, Indizes, Metalle, Aktien sowie Futures handeln. Gleiches gilt für den MetaTrader 5 mit Ausnahme der Aktien. Über den cTrader sind nicht nur die Forex-Paare, Indizes Spot und Edelmetalle Spot, sondern auch Energien Spot handelbar. Gleiches gilt für die FxPro Markets Handelsplattform.
Drei verschiedene Kontomodelle
Neben dem konventionellen Handelskonto ab einer Mindesteinzahlung von 500 USD steht auch ein Übungskonto sowie ein Premium-Account zur Auswahl. Die Basiswährungen sind bei allen Kontomodellen gleich: USD, EUR, GBP, CHF, JPY, AUD, ZAR und PLN. Beim Übungskonto können die Anleger aus einem virtuellen Guthaben von bis zu 1 Million Euro auswählen. Der maximale Hebel liegt bei allen Konten bei 1:500. Bei dem Premium-Account genießen die Anleger verschiedene Vorzüge. So haben sie beispielsweise keine Einzahlung- und Auszahlungsgebühren und können von einem persönlichen Betreuer profitieren. Geboten wird auch kostenfreier VPS. Um den Premium-Account zu erhalten, muss eine individuelle Anfrage an den Kundensupport gestellt werden. Die Mindesteinlage liegt bei 50.000 USD (oder Währungsäquivalent).
Leistungen und Extras beim Forex-Experten
Das kostenlose Übungskonto ist bei weitem nicht die einzige Serviceleistung des Brokers. Die Erfahrungen mit FxPro zeigen, dass es noch viel mehr gibt. So steht beispielsweise ein kostenloser Wirtschaftskalender zur Verfügung, mit dem Anleger ihren Trading-Tag planen können. Hierin finden sich alle bevorstehenden Veröffentlichungen von Marktdaten. Ergänzt wird das Angebot durch die zahlreichen Veranstaltungen und Weiterbildungsmöglichkeiten.
Verschiedene Seminare zu sämtlichen Themengebieten
Wer sich mit FxPro Kryptowährungen noch nicht so gut auskennt, kann beispielsweise eines der vielen Seminare besuchen. Wöchentlich veranstalten die hauseigenen Experten Webinare zu spezifischen Themen rund um den Devisenhandel. Für die Live-Teilnahme müssen sich die Anleger vorher registrieren, können aber auch bereits stattgefundene Webinare im Archiv noch einmal ansehen. Zusätzlich werden weltweit verschiedene Seminare organisiert, bei denen die Trader ebenfalls auf Expertenwissen aus verschiedenen Themenbereichen zurückgreifen können.
Trading-Analyse mit verschiedenen Tools
Eine Besonderheit ist die umfangreiche Trading-Analyse, durch verschiedene kostenfreie Tools. Mit dem FxPro Dashboard, der Schaltzentrale des eigenen Accounts, haben die Anleger jederzeit vollen Zugriff und Überblick über ihre Trading-Aktivitäten. Minütlich werden sämtliche Informationen aktualisiert, sodass immer auf die neuesten Daten zurückgegriffen werden kann. Nutzbar ist diese Trading-Analyse auch mit Apps für verschiedene mobile Endgeräte. Als weiteres Angebot gilt auch der FxPro-Rechner. Mit ihm lassen sich wichtige Berechnungen, wie beispielsweise
Marge
Swap
Pip-Wert
Gewinn
cTrader-Provision
besonders schnell und einfach durchführen.
Leistungen des Kundensupports im Test
Der Kundensupport steht von montags bis freitags über den Live-Chat zur Verfügung. Am Wochenende ist dieser Service deaktiviert. Wer möchte, kann auch samstags und Sonntagskontakt aufnehmen, allerdings nur per E-Mail oder Telefon. Der telefonische Support wird über verschiedene Hotline angeboten. So gibt es beispielsweise eine separate Rufnummer für Großbritannien, Zypern sowie die anderen Niederlassungen. Auch ein deutschsprachiger Kundensupport ist mit eigener Rufnummer verfügbar. Wer möchte, kann sich auch den Rückruf-Service zu Nutze machen. Hierin wird das entsprechende Anliegen mit der gewünschten Rückrufzeit eingetragen. Weitere Kontaktmöglichkeiten gibt es jedoch nicht. Im Vergleich zu anderen Brokern ist der Kundensupport etwas eingeschränkt und hat Verbesserungspotenzial. Vor allem deutschsprachige Anleger können hier bei wenig Kenntnis der englischen Sprache das Nachsehen haben. Verbesserungspotenzial gibt es auch bei den Servicezeiten des Live-Chats, da er nur von montags bis freitags zur Verfügung steht.
FxPro Testberichte und Auszeichnungen
Der Trophäenschrank von FxPro ist reich gefüllt. Weltweit konnte der Broker durch seine Innovationen und die Servicequalität unzählige Auszeichnungen erhalten. Dabei gehen die Experten nicht davon aus, dass es sich um FxPro Betrug handelt, sondern vielmehr um einen Broker mit echtem Service Gedanken. Als bester Forex Anbieter wurde das Unternehmen bereits mehrfach in den letzten Jahren ausgezeichnet. Dazu gehören unterschiedliche Preise als "Best Forex Provider" von zahlreichen Institutionen: City of London Wealth Management Awards (2018, 2016, 2014), Online Personal Wealth Awards (2018, 2017, 2016, 2015, 2014), Investors Chronicle & Financial Times Investment and Wealth Management Awards (2017 und 2016).
Bester Forex Broker und beste Plattform
Wie die FxPro Erfahrungen zeigen, gab es in den letzten Jahren auch viele Preise als bester Forex Broker sowie als beste Plattform. Auszeichnungen als bester Forex Broker gab es unter anderem: UK Forex Awards (2017), Most Trusted Forex Brand, UK, 2014 Global Brands Magazine (2014 und 2017), Shares Awards (2017, 2016 sowie 2015). Auch die Handelsplattformen wurden prämiert. Preise gab es unter anderem durch: Forex Awards (2015), Best Automated Trading Platform 2013 – FxPro SuperTrader International Finance Magazine Award (2013) oder Beste globale Handels Plattform 2010 World Finance Magazine (2010). Positive Erwähnungen gab es auch für den ausgezeichneten Service: CFI.co Awards (2017, 2016, 2014).
Weiter zu FxPro:

www.fxpro.de
Fragen und Antworten zu FxPro
Kann ich bei FxPro ein Übungskonto nutzen?
Es steht ein kostenfreies Übungskonto zur Verfügung. Das virtuelle Guthaben können sich die Trader selbst aussuchen. Maximal liegt der Betrag bei 1 Million Euro. Auch sonst ist das Übungskonto individualisierbar. So kann beispielsweise der Hebel zwischen 1:1 und 1:500 ausgewählt werden. Gleiches gilt auch für die Handelsplattform oder die Basiswährung. Mit diesem Übungskonto haben die Trader sämtliche Möglichkeiten, so auch den Handel von Kryptowährungen.
Welche Kryptowährungen sind handelbar?
Angeboten werden die digitalen Währungen im Forex-Handel. Zur Auswahl stehen Bitcoin, Litecoin sowie Ethereum gegen USD. Weitere Kryptowährungen werden gegenwärtig nicht zur Verfügung gestellt. Alternativ dazu gibt es eine Auswahl weitere Finanzinstrumente aus sechs Anlageklassen.
Gibt es ein VIP-Konto?
Ja, es gibt ein-Konto, welches zahlreiche Vorzüge bietet. Die Mindesteinlage beträgt 50.000 USD (oder Währungsäquivalent). Der Premium-Account bietet aber viele Vorzüge. Dazu gehört der Wegfall der Gebühren für die Einzahlung und Auszahlung. Zusätzlich erhalten die Trader einen persönlichen Betreuer sowie kostenfreien VPS. Inkludiert in dem Premium-Account sind auch tägliche Marktanalysen und die Teilnahme an exklusiven Veranstaltungen.
Welche Handelsplattformen stehen zur Verfügung?
Der Handel wird über die bekannten Plattformen MetaTrader 4 oder 5 sowie brokereigene Plattformen angeboten. Hier haben die Anleger die Auswahl aus dem cTrader und Markets. Unterschiede gibt es bei den Handelskosten sowie den verfügbaren Instrumenten. Der maximale Hebel liegt bei allen Konten jedoch bei 1:500.
Ist der Broker reguliert?
FxPro ist zweifach reguliert. Der Hauptsitz ist London und der operative Sitz ist auf Zypern. Dadurch unterliegt der Anbieter der Regulierung durch die FCA und CySEC. Beide Aufsichtsbehörden sind in der Branche renoviert und bilden durch ihre Lizenz die rechtlichen Rahmenbedingungen für die Handelsaktivitäten. Auch die Einlagen der Kunden sind gesichert. Zusätzlich arbeitet der Broker mit Segregation.
Ist der Kundenservice stets erreichbar?
Der Kundenservice ist länderspezifisch verfügbar. Es gibt separate Telefonnummern in Großbritannien, auf Zypern und zahlreichen anderen Ländern. Auch ein Live-Chat ist von montags bis freitags verfügbar. Wer Fragen am Wochenende hat, kann diese auch ganz bequem per E-Mail stellen. Ein Rückruf-Service wird ebenfalls angeboten. Wer möchte, kann sich zu seinem präferierten Thema und zur gewünschten Zeit durch den Kundensupport anrufen lassen.
Eigene Erfahrungen zum Angebot
Wir möchten unseren Nutzern eine möglichst umfangreiche Einschätzung zum jeweiligen Anbieter zur Verfügung stellen. Dafür sind uns realistische Erfahrungen aktiver Kunden besonders wichtig. Haben Sie bereits Erfahrungen mit FxPro gesammelt? Wie sehen ihre Erlebnisse mit dem Kundensupport und den Finanzinstrumenten aus? Teilen Sie Ihre Einschätzungen doch mit einer persönlichen FxPro Bewertung. Damit helfen Sie auch anderen Nutzern, sich ein besseres Bild vom Broker zu machen.
Das Fazit aus unserem FxPro Test
Basierend auf dem FxPro Test können wir ein positives Fazit ziehen. Der auf dem Forex-Handel spezialisierte Broker bietet auch Kryptowährungen mit an. Es sind zwar nur drei (Bitcoin, Litecoin und Ethereum), aber immerhin stehen sie als handelbare Basiswerte zur Verfügung. Zusätzlich gibt es weitere Anlageklassen. Dazu gehören auch Aktien oder Indizes. Gehandelt wird wahlweise über ein konventionelles Handelskonto, ein VIP-Account oder das kostenfreie Übungskonto. Für das Handelskonto liegt die Mindesteinzahlung bei 500 Euro; beim VIP-Account hingegen bei 50.000 USD. Die Nutzung vom Übungskonto erfordert keine Kapitalisierung, da bereits ein virtuelles Guthaben bis zu 1 Million Euro zur Verfügung steht. Außerdem kann auch der Hebel bis 1:500 sowie die Handelsplattform individuell bestimmt werden.
Neben dem bekannten und benutzerfreundlichen MetaTrader 4 und 5 werden auch brokereigene Lösungen zur Verfügung gestellt. Dazu gehört der cTrader und FxPro Markets. Die handelbaren Finanzinstrumente sind nicht auf allen Plattformen identisch und auch die Handelskosten variieren. Wer möchte, kann sich auch im umfangreichen Weiterbildungsbereich Brokers umsehen. Zur Verfügung gestellt werden nicht nur Seminare, sondern auch ein Wirtschaftskalender und einige Tools. Für eine rechtliche Rahmenbedingung beim Handeln sorgen die Lizenzen durch die FCA und CySEC. Hinzu kommt der Einlagenschutz der Kundengelder.
Fragen & Antworten zu FxPro
Wo hat der Broker seinen Hauptsitz?

FxPro hat seinen Hauptsitz in London, UK.

Handelt es sich bei FxPro um einen regulierten Broker?

Der Broker FxPro wird unter anderem von der FCA reguliert.

Kann ich den Handel bei FxPro im Vorfeld erst testen?

Ja, FxPro stellt ein kostenloses Demokonto zur Verfügung.

Welche Handelsprodukte bietet FxPro an?

Bei FxPro können unter anderem Forex , Aktien und Futures gehandelt werden.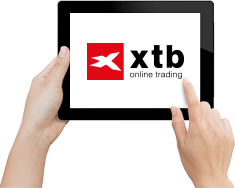 TESTSIEGER FOREX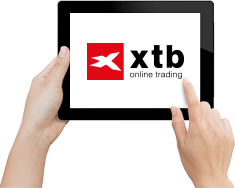 Renommierter Forex Broker
Kostenloses Demokonto
Deutschsprachiger Support
WEITER ZU XTB:

www.xtb.com/de