UFX ERFAHRUNGEN 2019 – DER ONLINE-BROKER SCHNITT GUT AB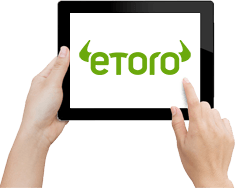 BROKER DES MONATS: ETORO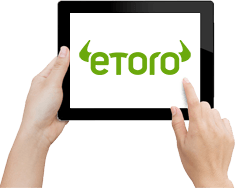 24/7 Krypto-Handel möglich
Krypto-Trading mit Hebel 1:2
Trading-Plattform in über 20 Sprachen
Jetzt direkt zu unserem Broker des eToro!
UFX ist ist ein Online-Broker, der im Jahr 2007 gegründet wurde und seit 2011 nach EU-Kriterien reguliert wird. Der Anbieter ist in Limassol auf Zypern ansässig. Besonders bekannt ist UFX unter Insidern für sein gutes Cashback-Bonus-Programm, aber auch die generellen Handelsbedingungen können sich sehen lassen. Im Gegensatz zu den meisten anderen Anbietern agiert UFX nicht als Market Maker, sondern leitet die Handelsanfragen seiner Kunden direkt an den Markt weiter. Somit können deutlich bessere Preise erzielt werden und es entstehen keine Interessenskonflikte zwischen Broker und Kunden, wie es den Market Makern immer wieder vorgeworfen wird.
Der Broker stellt seinen Kunden eine eigene Handelsplattform zur Verfügung. Diese muss nicht heruntergeladen werden, sondern kann direkt im Fenster des Browsers geöffnet werden. Aber auch der unter erfahrenen Händlern beliebte MetaTrader 4 ist verfügbar, hierfür muss allerdings ein höherrangiges Konto eröffnet werden.
Wir haben den Broker einem ausführlichen Test unterzogen und das Angebot und die Konditionen mit anderen Forex-Brokern verglichen. Lesen Sie hier alles über unsere UFX Erfahrungen.
DIE VOR- UND NACHTEILE DES ONLINE-BROKERS UFX
45 Währungspaare zur Auswahl
EU-Regulierung durch die CySec
Eigene webbasierte Handelsplattform mit zahlreichen Funktionen
Hebel von 1:400
Verschiedene Konten mit unterschiedlichen Konditionen
Die Mindesteinzahlung beträgt 500 Euro
MetaTrader 4 unter bestimmten Bedingungen verfügbar
Kostenloses, unbegrenzt nutzbares Demokonto
Gutes Cashback-Bonus-Programm
Kundensupport nur zu den Handelszeiten verfügbar
Zum Broker des Monats eToro – Aktien, CFDs, Forex & Kryptos handeln!
Bei unserem ausführlichen UFX Test konnten wir viele positive Seiten an dem Broker entdecken, welcher in Deutschland noch relativ unbekannt ist. Dazu gehört unter anderem die EU-Regulierung durch die CySec auf Zypern, denn dadurch sind die Gelder der Kunden bestens geschützt und können sogar ausgezahlt werden, falls es zu einer Insolvenz des Anbieters kommen sollte. Durch die stetige Überwachung durch die Regulierungsbehörde und die strengen Lizenzbedingungen ist ein UFX Betrug extrem unwahrscheinlich, denn dieser würde nicht lange unentdeckt bleiben und die CySec würde entsprechend eingreifen. Die Kunden können daher darauf vertrauen, dass UFX seriös arbeitet und sehr professionelle Dienstleistungen anbietet.
Den Kunden stehen zwei verschiedene Handelsplattformen zur Auswahl und auch per App können viele wichtige Funktionen zur technischen Analyse zur genutzt werden. So können die Kunden auch unterwegs die aktuellen Chancen am Forex-Markt jederzeit für sich nutzen.
Auch ein kostenloses Demokonto ist vorhanden, welches sich nicht nur bestens eignet, um das Angebot von UFX kennenzulernen und sich von der hauseigenen Handelsplattform zu überzeugen, sondern darüber hinaus auch dauerhaft als Trainingsplattform dienen kann, denn die Demoversion ist für einen unbegrenzten Zeitraum nutzbar.
Die vergleichsweise hohe Mindesteinzahlung von 500 Euro für das sogenannte Mini-Handelskonto beziehungsweise 1.000 Euro beim Standard-Handelskonto stellt dagegen einen klaren Kritikpunkt in unserem UFX Erfahrungsbericht dar. Trader müssen also schon ein gewisses Kapital einbringen, um bei UFX am Forex-Handel teilnehmen zu können, was einige Einsteiger, die sich erst einmal mit kleinen Beträgen an den Online-Handel herantasten möchten, abschrecken dürfte.
Einen klaren Pluspunkt gibt es dagegen für das Bonusprogramm, denn aktives Traden wird bei UFX belohnt. Einen klassischen Einzahlungsbonus gibt es zwar zur Zeit nicht, aber mit dem UFX Rewards Programm können sich die Trader einen Teil ihrer Gebühren zurückholen und so bares Geld einsparen.
DIE KONDITIONEN IM ÜBERBLICK
45 handelbare Währungspaare
Die Mindesteinlage beträgt 500 Euro
hauseigene, webbasierte Handelsplattform
Ab Gold-Handelskonto ist auch MetaTrader 4 verfügbar
minimale Transaktionsgröße: 25 USD
maximaler Hebel: 1:400
Mindestmargin: 0,25 Prozent
Feste Spreads
Verschiedene Handelskonten für jeden Bedarf
mobiles Trading wird unterstützt
alle Händlerkonten werden in USD geführt
attraktives Cashback-Programm vorhanden
Zum Broker des Monats eToro – Aktien, CFDs, Forex & Kryptos handeln!
EINLAGENSICHERUNG UND REGULIERUNG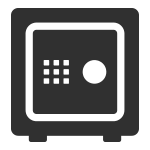 Bei der Wahl des richtigen Brokers spielen die Einlagensicherung und die Regulierung des Anbieters eine ganz entscheidende Rolle und werden daher selbstverständlich auch bei unserem UFX Test angemessen berücksichtigt. Schließlich können die Preise noch so gut sein. – Ohne eine ausreichende Sicherheit sind auch die besten Konditionen nichts wert.
Zum Glück können die Trader bei diesem Anbieter beruhigt sein, denn bezüglich der Regulierung gibt es nichts zu beanstanden. Der Broker hat seinen Sitz auf Zypern und wird daher von der dortigen Finanzaufsicht, der CySec, kontrolliert und reguliert. Da Zypern zur Europäischen Union gehört, arbeitet auch die CySec nach EU-Recht, was die Regulierung für die deutschen Kunden besonders sicher macht. Sollte es wider Erwarten einmal zu einem Rechtsstreit kommen, wird das relativ strenge EU-Recht angewendet und die entsprechenden Kriterien sind klar festgelegt. Es ist aber ohnehin nicht davon auszugehen, dass es zu Problemen mit UFX kommt, denn die Einhaltung der Bestimmungen der CySec wird regelmäßig kontrolliert. Probleme oder gar ein Betrug würden daher sehr schnell auffallen und entsprechend verhindert werden. Die Gelder der Kunden werden getrennt vom Firmenvermögen von UFX verwaltet. Somit ist gewährleistet, dass auch bei einer Insolvenz eine Auszahlung erfolgen kann, denn die Gelder werden nicht zur Insolvenzmasse gezählt.
Auch eine Einlagensicherung ist vorhanden, denn UFX ist Mitglied im zypriotischen Einlagensicherungsfonds ICF, wodurch ein Betrag von bis zu 20.000 Euro pro Kunde zuverlässig abgesichert ist.
UNSERE UFX ERFAHRUNGEN IM DETAIL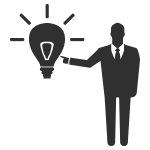 Bei unserem UFX Test konnten wir feststellen, dass zwei verschiedene Handelsplattformen zur Auswahl angeboten werden. Die hauseigene Handelsplattform ParagonEx Web Trader 4.0 verfügt über viele nützliche Funktionen und wird ständig weiterentwickelt. Die Plattform muss nicht heruntergeladen werden, sondern kann direkt im Fenster des Browsers genutzt werden. Mit der MassInsights-Technologie erhalten die Trader zusätzlich einen umfassenden Stream mit dem Verhalten aller Händler weltweit und können so jederzeit überblicken, welche Positionen grade besonders intensiv gehandelt werden und wie viele Händler kaufen bzw. verkaufen.
Als Alternative zur brokereigenen Plattform ist es bei UFX auch möglich, den beliebten MetaTrader 4 zu nutzen. Dabei handelt es sich um die unter erfahrenen Tradern beliebteste Handelsplattform, die auch bei vielen anderen Online-Brokern zum Einsatz kommt und sowohl durch ihre Übersichtlichkeit, wie auch ihre vielfältigen Funktionen und Möglichkeiten der technischen Analyse überzeugen kann. Allerdings ist MetaTrader 4 leider nicht mit dem Mini- oder Standardkonto verfügbar, sondern erst ab einem Gold-Konto. Hierfür ist immerhin eine Mindesteinlage von stolzen 5.000 erforderlich. Vor allem wenn man bedenkt, dass der MetaTrader 4 bei einigen anderen Anbietern schon mit einer nur sehr geringen Mindesteinzahlung erhältlich ist, finden wir es äußerst schade, dass die Nutzung der beliebten Handelsplattform bei UFX an derart hohe Voraussetzungen geknüpft ist.
Auch mobil ist das Trading bei UFX möglich, denn der Anbieter stellt seinen Nutzern eine kostenlose App für Android und iOS zur Verfügung. Auch hier gibt es viele Tools zur technischen Analyse und die MassInsight-Technologie. Damit können die Nutzer von UFX auch unterwegs jederzeit ihre Chance am Forex-Markt nutzen und per Handy oder Tablet mobil Trades platzieren.
Zum Broker des Monats eToro – Aktien, CFDs, Forex & Kryptos handeln!
UFX TEST – DIE HANDELSKONDITIONEN IM AUFÜHRLICHEN REVIEW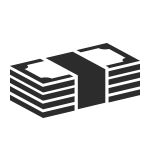 In unserem UFX Erfahrungsbericht haben wir auch die Handelskonditionen näher beleuchtet und mit denen der konkurrierenden Anbieter verglichen. Bei der Mindesteinzahlung sind wir mit diesem Anbieter nicht zu 100% zufrieden, denn bereits für das sogenannte Mini-Konto beträgt die Mindesteinlage 500 Dollar. Händler, die Wert auf die beliebte Handelsplattform MetaTrader 4 legen, müssen sogar noch tiefer in die Tasche greifen: Die weltweit am meisten genutzte Handelsplattform ist bei UFX erst ab einem Gold-Konto und einer damit verbundenen Mindesteinzahlung von 5.000 USD verfügbar. Für professionelle Trader, die ohnehin mit hohen Beträgen handeln, mag das kein Hindernis darstellen. Neueinsteiger werden von solchen Konditionen aber eher abgeschreckt. Erfreulich ist dagegen der maximale Hebel, der mit 1:400 relativ hoch angesetzt ist. So ist es auch mit relativ kleinen Einzahlungen möglich, große Beträge an den internationalen Finanzmärkten zu bewegen und dadurch höhere Gewinnchancen zu erhalten. Allerdings sollten vor allem Anfänger auch immer im Hinterkopf haben, dass hohe Hebel auch mit hohen Verlustrisiken verbunden sind. Die Stopp-Loss-Funktion sollte daher unbedingt genutzt werden, um unerwartet hohe Verluste im Fall einer Fehleinschätzung der Kursentwicklung zu vermeiden. Glücklicherweise sind Stop-Loss, Take-Profit-Order und viele weitere Funktionen auch bei der hauseigenen Handelsplattform benutzerfreundlich integriert. Die Mindesttransaktionsgröße beträgt für alle verfügbaren Konten einheitlich 25 Dollar. Es wird mit festen Spreads gehandelt, die relativ niedrig gehalten sind. Dadurch, dass es sich bei UFX nicht um einen Market Maker handelt, sondern die Anfragen der Kunden direkt an den Markt weitergeleitet werden, sind immer die besten Preise verfügbar.
LEISTUNGEN, EXTRAS UND BONUS


Einer der klaren Pluspunkte in unserem UFX Test ist das Demokonto. Hier können nicht nur alle Funktionen mit Spielgeld und somit ohne finanzielles Risiko getestet werden, sondern es gibt auch keine Begrenzung der Nutzungsdauer. Während bei vielen anderen Anbietern bereits nach wenigen Tagen oder Wochen Schluss mit der Demoversion ist, kann das UFX Demokonto beispielsweise auch in Kombination mit einem Echtgeldkonto genutzt werden. Das ist sogar für erfahrenere Trader gelegentlich sinnvoll, denn so müssen neu erlernte oder veränderte Strategien nicht direkt mit echtem Geld getestet werden. Auch eine Anpassung der Benutzeroberfläche der Handelsplattform kann so ganz einfach vorgenommen werden. Solange bis alle Abläufe eingespielt sind, ist es ratsam, das Demokonto zu nutzen. Erst danach wird dann echtes Geld eingesetzt. Fehler werden so in der Demoversion begangen und kosten die Trader daher kein "Lehrgeld". Die Nutzung der Demoversion ist mit keinerlei Kosten oder Verpflichtungen verbunden. Auch eine erneute Aufladung mit Spielgeld ist kostenlos möglich.
Ein Schulungsangebot, wie es bei vielen anderen Anbietern in Form von Lehrvideos und Artikeln vorhanden ist, gibt es bei UFX leider nicht. Das erforderliche Wissen müssen sich die Trader daher aus externen Quellen aneignen, dank des großen Angebots im Internets kein besonderes Problem darstellt. Unter anderem finden die Leser viele interessante Informationen auch auf unserer Website. Dafür ist es den Tradern bei UFX möglich, ihren persönlichen Handelscoach zu kontaktieren. Dieser gibt wertvolle Tipps zur Verbesserung der eigenen Strategie oder zur Auswahl der verfügbaren Basiswerte.
Einen Einzahlungsbonus gibt es bei UFX zwar zur Zeit nicht, dennoch können die Trader bei diesem Online-Broker viel zusätzliches Guthaben erhalten. Dazu müssen sie sich lediglich für das UFX-Rewards-Programm anmelden, und sie erhalten jeweils bei Erreichen von vorher festgelegten Zielen einen Bonus in Form von zusätzlichem Handelsguthaben. Die Auszahlung dieses Guthabens ist allerdings, wie bei den meisten anderen Anbietern auch, an bestimmte Bedingungen geknüpft. Das Bonusguthaben kann also nicht direkt ausgezahlt werden, sondern es muss erst ein bestimmter Umsatz durch weitere Trades generiert werden. Für ambitionierte Trader sollte das allerdings kein Problem darstellen.
ANDERE UFX TESTBERICHTE & AUSZEICHNUNGEN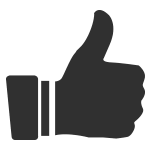 Der Broker UFX hat bereits diverse Auszeichnungen erhalten, welche die hohe Qualität des Gesamtangebots bestätigen. So wurde UFX beispielsweise vom Finanzmagazin "The European" in den Jahren 2013 – 2016 jeweils als "FX Broker of the Year" ausgezeichnet. "FX Report" zeichnete die Handelsplattform von UFX mit einem Preis aus und machte auch das Treueprogramm des Brokers auf Grund seiner zahlreichen Vorteile für die Kunden zum Testsieger 2016. Die Trading-Tools erhielten ebenfalls einen Preis: Sie wurden Testsieger bei den UK Forex Awards.
Weiter zu UFX:

www.ufx.com
FRAGEN UND ANTWORTEN ZUM BROKER UFX
Kann ein Demokonto genutzt werden?

Ein Demokonto dient unter anderem dazu, das Angebot und die Handelsplattform eines Brokers in Ruhe kennenlernen zu können, um sich im Anschluss für oder gegen eine Einzahlung entscheiden zu können. Aber ein Demokonto hat noch weitere Vorteile:
Vor allem für Einsteiger ist es wichtig, dass sie den Handel mit Forex-Produkten erst einmal ohne finanzielles Risiko trainieren können. Damit das unter möglichst realistischen Bedingungen geschehen kann, bieten viele Broker mittlerweile Demokonten an, bei denen mit Spielgeld zu den echten Kursen gehandelt werden kann. Auch bei UFX ist ein solches Demokonto verfügbar. Die Nutzungsdauer ist unbegrenzt, so dass sich die Kunden mit dem Kennenlernen der Handelssoftware und der Angebote von UFX die Zeit lassen können, die sie dafür benötigen. Auch für Echtgeld-Trader ist das Demokonto nicht uninteressant, denn grade bei Unsicherheiten in Bezug auf neue Strategien oder bei der Integration neuer Tools in das bereits vorhandene Setup lohnt es sich, zunächst ein Demokonto zu nutzen und erst wieder in den Echtgeldmodus zu wechseln, wenn die Bedienung sicher und ohne Fehler funktioniert.
Welche Gewinnerwartung habe ich bei UFX?
Die Frage nach der Gewinnhöhe lässt sich pauschal nicht beantworten, denn hier spielen viele Faktoren eine Rolle. In erster Linie hängt die Gewinnerwartung von den Fähigkeiten des Traders zur genauen Analyse der Währungskurse ab, denn auch wenn sich der Verlauf der Kurse niemals genau vorhersagen lässt, können Profis mit Hilfe von verschiedenen Tools diesen mit einer größeren Wahrscheinlichkeit einschätzen, als ungeübte Neueinsteiger.
Bei UFX ist ein Hebel von maximal 1:400 möglich, wodurch relativ hohe Geldsummen im Vergleich zum Kontoguthaben bewegt werden können. Dieser recht hohe Hebel bietet, gemeinsam mit den vergleichsweise niedrigen Spreads, gute Voraussetzungen für hohe Gewinne. Dennoch sollte beim Forex-Handel niemals außer Acht gelassen werden, dass es sich um eine sehr spekulative Form der Geldanlage handelt, was immer ein gewisses Verlustrisiko beinhaltet.
Wird der Broker von einer Aufsichtsbehörde reguliert?
UFX hat seinen Sitz in Limassol, Zypern und wird entsprechend der dort geltenden Vorschriften von der zypriotischen Aufsichtsbehörde kontrolliert und reguliert. Da es sich bei Zypern um ein Mitglied der EU handelt, erfolgt die Regulierung nach dem strengen EU-Recht, was für die deutschen Trader ein großer Vorteil ist. Es kann also davon ausgegangen werden, dass dank der strengen Kontrollen eventuelle Probleme bei UFX schnell ans Licht kommen würden. In diesem Fall würde die Aufsichtsbehörde sofort eingreifen, so dass die Gelder der Kunden nicht gefährdet wären.
Kann der MetaTrader 4 genutzt werden?
Vor allem erfahrenen Tradern ist es wichtig, dass sie auch bei unterschiedlichen Brokern stets die gleiche Handelsplattform nutzen können. Oftmals wird dabei der MetaTrader 4 bevorzugt, denn dabei handelt es sich um eine leicht zu bedienende Handelsplattform mit vielen Funktionen, die zudem noch bei vielen Brokern verfügbar ist. Nicht umsonst ist MetaTrader 4 die beliebteste Handelsplattform weltweit. Auch bei UFX ist es möglich, MetaTrader 4 zu verwenden, allerdings steht diese Option erst ab einem Gold-Handelskonto zur Verfügung. Die Nutzer von Mini- oder Standard-Konto müssen sich also mit der hauseigenen ParagonEx-Handelsplattform des Brokers begnügen.
Welche Einzahlung muss mindestens auf das Konto erfolgen?
Auch die Frage nach der Mindesteinlage ist ein wichtiges Kriterium bei einem Broker-Test. Bei UFX ist eine Mindesteinzahlung von 500 USD vorgesehen, das gilt allerdings nur für das Mini-Handelskonto. Für die höherklassigen Konten sind auch dementsprechend höhere Mindesteinzahlungen vorgesehen. So beträgt die Mindesteinlage bei einem Standard-Handelskonto schon 1.000 Euro, bei einem Gold-Handelskonto 5.000 Euro und beim Platinum-Konto 10.000 Euro. Im Prinzip reicht das Mini-Konto für Einsteiger zwar vollkommen aus, allerdings sollte dabei bedacht werden, dass der beliebte MetaTrader 4 erst ab dem Gold-Konto verfügbar ist. Für die anderen Konten steht lediglich die, ebenfalls sehr professionell aufgebaute, hauseigene Handelsplattform ParagonEx Web Trader 4.0 zur Verfügung.

IHRE EIGENEN UFX ERFAHRUNGEN
Durch unseren Testbericht können sich potentielle Kunden ausführlich über das Angebot von UFX informieren. Darüber hinaus finden wir es aber auch wichtig, dass Kunden ihre eigenen, ganz persönlichen Erfahrungen zu UFX äußern. Falls Sie also bereits über diesen Broker Trades platziert haben und somit über eigenen UFX Erfahrungen verfügen, würden wir uns freuen, wenn Sie die Möglichkeit nutzen, sich den anderen Tradern mitzuteilen. Werfen Sie gerne auch einen Blick auf unsere Übersicht der besten Online-Broker.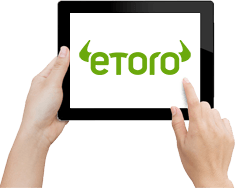 BROKER DES MONATS: ETORO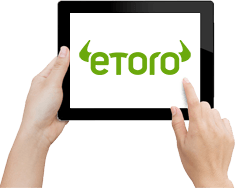 24/7 Krypto-Handel möglich
Krypto-Trading mit Hebel 1:2
Trading-Plattform in über 20 Sprachen
Jetzt direkt zu unserem Broker des eToro!