Oanda Erfahrungen – Mehr als 90 Devisenpaare zu günstigen Spreads handeln!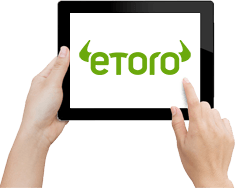 BROKER DES MONATS: ETORO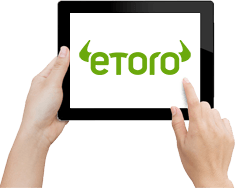 24/7 Krypto-Handel möglich
Krypto-Trading mit Hebel 1:2
Trading-Plattform in über 20 Sprachen
Jetzt direkt zu unserem Broker des eToro!
Seit der Gründung 1995 agierte Oanda als reine Informationsplattform für Devisenkurse, vor allem für Retail- bzw. private Trader. 2001 rief das Unternehmen das Oanda fxTrade System ins Leben, womit Oanda mit zu den ersten Brokern gehört, die den Online-Devisen-Handel vollautomatisch offerieren. Das Unternehmen konnte in den vielen Jahren am Devisen-Markt nicht nur zahlreiche Erfahrungen sammeln, sondern gründete bislang weltweit vier Tochtergesellschaften und verfügt über sechs Niederlassungen.
1. Die Vor- und Nachteile des Brokers Oanda
Mehr als 90 Devisenpaare handelbar
Spread ab 1,2 Pips bei den Majors
Support per Live Chat
Keine Mindesteinzahlung erforderlich
Vielfältige Zahlungsmethoden
Regulierung durch britische FCA
Wettbewerbe und Aktionen für Kunden
Innovative fxTrade-Handelsplattform
MetaTrader 4 im Angebot
Angebot von FX, CFDs auf Indizes, Rohstoffe, Staatsanleihen und Edelmetalle
Non-Dealing Desk Execution
Hedging auch auf neuen v20 Konten verfügbar
Min. Transaktiongröße ist Mikro Lots auf dem MT4
Min. Transaktionsgröße ist Nano Lots auf FX Trade Plattform
Kostenlose API
Deutschsprachiges Webinar
Zeitlich unbegrenztes Demokonto
Premiumkonto bei mehr als 50.000 EUR Einzahlung
kein Einzahlungsbonus
Agiert als Market Maker
In unserem Oanda Test erwies sich der Broker als ein Unternehmen, welches viel Wert Weiterbildung und kostenlose Zusatzangebote legt. Neben normalen Marktüberblicken, die viele der Konkurrenten anbieten, sind einige sehr hilfreiche Tools dabei, die ansonsten kostenpflichtig zur Verfügung stehen. Über 90 Devisenpaare mit engen Spreads ab 1,2 Pips runden zudem das positive Bild ab, was der Broker bei uns im Test hinterlassen hat. Einen etwas bitteren Beigeschmack haben die nur unvollständig übersetzten Seiten zu den Themen Datenschutz und Sicherheit, sowie der AGBs. Bonuszahlungen sind beim Broker ebenfalls nicht im Angebot, was jedoch durch häufig wechselnde Aktionen mit Sachpreisen wieder wettgemacht wird.
Zum Broker des Monats eToro – Aktien, CFDs, Forex & Kryptos handeln!
2. Die Konditionen von Oanda im Überblick
Über 90 handelbare Währungspaare
Regulierung durch die FCA
keine Mindesteinzahlung erforderlich
Mindesthandelssumme ein Micro-Lot (1.000 Einheiten inkl. Hebel)
Mobiles Trading über Apps möglich
Demokonto vorhanden
Spreads auf Majors wie EUR/USD ab 1,2 Pip
Deutschsprachiger Support
Maximaler Hebel 100:1
Hedging auch auf neuen v20 Konten verfügbar
Min. Transaktionsgröße ist Mikro Lots auf dem MT4 und Nano Lots auf den FX Trade Plattformen
Kontowährungen EUR, USD, GBP, AUD, CAD, HKD, SGD, CHF, JPY
3. Regulierung und Einlagensicherung
Schutz der Kundengelder bis zu 50.000 GBP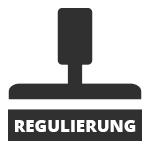 Da das britische Unternehmen über mehrere Niederlassungen und Tochterfirmen weltweit verfügt, erfolgt auch die Regulierung des Forex-Brokers durch verschiedene Aufsichtsbehörden. Daher reguliert die Financial Conduct Authority (FCA) die europäische Firma Oanda EUROPE mit Niederlassung in London. Die Verwahrung der Kundengelder erfolgt bei der HSBC Bank und separat vom Vermögen des Unternehmens. Unsere Oanda-Erfahrungen haben gezeigt, dass der Broker den europäischen Richtlinien unterliegt und sich damit dem Financial Services Compensation Scheme (FSCS) unterworfen hat. Durch den Anschluss an diese Behörde ist der Schutz der Kundengelder bis zu 50.000 GBP pro Kunde gewährleistet.
Zuständige Aufsichtsbehörde ist die britische FCA
Kundengelder werden bei der RBS verwahrt
Schutz der Kundengelder bis zu einer Höhe von 50.000 GBP pro Kunde
Transparenz durch Sprachbarriere unzureichend
Oanda wirbt mit Transparenz, allerdings stehen den Kunden die AGBs und wichtige Regularien sowie Informationen rund um den Datenschutz nicht vollständig oder nur mangelhaft übersetzt zur Verfügung, sodass Kunden kaum die Möglichkeit haben, sich in ihrer jeweiligen Landessprache zu informieren. Die Regulierung des Unternehmens erfolgt von den zuständigen Aufsichtsbehörden der jeweiligen Firmensitze. Dementsprechend ist die FCA für die Beaufsichtigung von Oanda Europe zuständig. Das Unternehmen gewährleistet jedoch auch eine sichere Verwahrung der Kundengelder getrennt vom Vermögen des Brokers und ist an den Financial Services Compensation Scheme (FSCS) gebunden. Daher müssen die Kunden sich nicht um Zahlungsausfälle des Unternehmens sorgen – der Schutz ihrer Gelder erfolgt bis 50.000 GBP. Die Kundendaten werden verschlüsselt via SSL-Verbindung an den Broker übermittelt.
FCA ist zuständig für die Regulierung
Risikohinweise und AGBs mangelhaft und unvollständig übersetzt
Durch FSCS Konten bis zu 50.000 GBP pro Kunde geschützt
4. Unsere Oanda Erfahrungen mit dem Handelsangebot
Der Oanda-Test zeigt geringen Hebel von 100:1
Der Broker Oanda hält nicht nur mehr als 70 Devisen-Paare bereit, sondern bietet zudem eine Übersicht, in dem Interessierte sich einen Überblick über die variablen Spreads der vergangenen Woche verschaffen und einen Einblick in die Handelskonditionen des Unternehmens gewinnen können. Wie die Oanda-Erfahrungen im Test zeigten, werden die typischen Spreads folgendermaßen vom Broker angegeben:
EUR/JPY typisch 1.8USD/CHF typisch 1.6
EUR/CHF typisch 2
GBP/USD typisch 1.6EUR/USD typisch 1.2
EUR/GBP typisch 1.5 USD/JPY typisch 1.2
Wollen Kunden mit Forex-Spots handeln, können sie zwischen den Order-Typen Market, Trailing Stops, Limit und Stop wählen. Da für den Forex-Handel nur 2 Prozent Margin als Rücklage erforderlich sind und nicht die vollständige Summe für den Handel beschafft werden muss, ist es auch möglich, mit geringen Summen einen beachtlichen Gewinn zu erlangen – dies ist dem hohen Hebel von 100:1 zu verdanken. Grundsätzlich stellt der Broker seinen Kunden keinen Handel per Telefon zur Verfügung, allerdings können Kunden eine Order notfalls auch telefonisch beauftragen.
Niedriger Hebel von 100:1
Mehr als 90 Devisenpaare
Variable Spreads
Nicht nur FX, sondern auch CFDs auf Indizes, Rohstoffe, Staatsanleihen und Edelmetalle
Zum Broker des Monats eToro – Aktien, CFDs, Forex & Kryptos handeln!
5. Unser Oanda Test – die Handelskonditionen im Review
Mehr als 90 Devisen-Paare – variable Spreads
Die meisten Broker im Testumfeld offerieren den Handel mit Forex, Index- und/oder Aktien-CFDs gleichzeitig, doch unsere Oanda-Erfahrungen haben gezeigt, dass sich dieser Broker auf den Forex-Handel konzentriert und seinen Kunden hierfür mehr als 90 Devisen-Paare zur Verfügung stellt. Da das Unternehmen auf eine lange Zeit am Markt zurückblicken kann, liefert Oanda neben seiner Tätigkeit als Broker zudem zahlreiche Informationen rund um Themen des Devisenmarktes. Der Spread von 1,2 Pips für das Major-FX-Paar EUR/USD ist nur ein Beispiel dafür, dass Oanda seinen Kunden als Market Maker relativ geringe Spreads anbieten kann. Ein rechtmäßiger Handel erfordert ausreichend Liquidität – diese Sicherheit gewährt Oanda durch Kooperationen mit bewährten Banken wie der Citibank, UBS, Deutschen Bank, Royal Bank of Canada und der JP Morgan Chase. Im großen Oanda-Test zeigte sich, dass das Unternehmen weder Requotes noch Ablehnungen von Ordern zusichert und keine für den Handel erforderlichen Kommissionen veranschlagt.
Mehr als 90 Devisenpaare für den Handel
Spreads bereits ab 1,2 Pips
Hohe Liquidität dank seriöser Handelspartner
6. Leistungen und Extras bei Oanda
Nützliche Tools für den Handel
Der Oanda-Test offenbart, dass der Broker mit der Oanda Academy zwar durchaus ein Bildungsangebot für Trading-Neulinge zur Verfügung stellt, aber dennoch primär Trader anvisiert, die bereits Erfahrungen im Handel sammeln konnten. Oanda verfügt über ein Forex-Labor, in dem sowohl Kunden als auch Nicht-Kunden neben ihren offenen Positionen auch eine Heat-Map, einen Market-Tracker, einen Candlestick-Muster-Screener sowie Statistiken der 100 erfolgreichsten Trader kostenlos einsehen können. Im Bereich der Market-News und -Information können Kunden zudem auf den für Forex-Paare gültigen COT-Report zugreifen, in dem jede Woche die Publikation der Positionen innerbetriebliche Anleger erfolgt. Unsere Oanda-Erfahrungen zeigen, dass der Broker insgesamt über ein umfassendes Angebot verfügt. Kunden, die die Oanda Academy nutzen möchten, können an Webinaren teilnehmen, haben jedoch auch die Möglichkeit, eigenständige Lernangebote wahrzunehmen. Das kostenlose Webinar-Angebot ist vielfältig, umfasst jedoch nur Schulungen auf Englisch oder Mandarin.
Webinar-Angebot nicht auf Deutsch
Wöchentlicher Marktüberblick
Demo-Account nur 14 Tage lang gültig
7. Oanda Testberichte & Auszeichnungen
Im Jahr 2013 erhielt Oanda Auszeichnungen von "Investment Trends, 2013 UK Leveraged Trading Report", "Investment Trends, 2013 Singapore CFD & FX Report", "Investment Trends, 2013 US FX Report" und International Finance Magazine, Brokerage Awards 2013 ("Best Trade Execution Provider" "Best Retail Trading Platform" and "Best Mobile Trading Platform")
Zum Broker des Monats eToro – Aktien, CFDs, Forex & Kryptos handeln!
8. Fragen und Antworten zum Broker
Wie können Einzahlungen auf das Handelskonto vorgenommen werden?
Schneller Transfer via Kreditkarte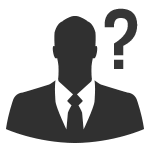 Die Oanda-Erfahrungen haben gezeigt, dass das Unternehmen zahlreiche Möglichkeiten für die Ein- und Auszahlungen anbietet. Kunden können ihre Einzahlungen per Paypal, Scheck, Kreditkarte oder Banküberweisung vornehmen, doch die verschiedenen Methoden unterliegen bestimmten Auflagen. Wie der Oanda-Test gezeigt hat, profitieren deutsche Kunden insbesondere von Transfers via Debit- oder Kreditkarte, da in diesen Fällen eine umgehende Gutschrift des Geldes auf das Handelskonto erfolgt, während die herkömmliche Überweisung bis zu drei Werktage in Anspruch nehmen kann. Allerdings sind Transfers via Debit- oder Kreditkarte auf 10.000 Einheiten der entsprechenden Währung begrenzt. Kunden, die ihr Handelskonto in GBP führen, haben zudem die Möglichkeit, Einzahlungen in beliebiger Höhe per Paypal zu tätigen, sofern ihr Konto validiert ist. Allerdings fallen bei diesem Einzahlungsweg, über den die Gutschrift innerhalb eines Werktages erfolgt, Gebühren an, die vom jeweils eingezahlten Betrag abhängen. Wie die Oanda-Erfahrungen zeigen, stehen den Kunden des Brokers für die Auszahlungen die gleichen Möglichkeiten wie für die Einzahlung zur Verfügung.
Die Einzahlungen erfolgen über Banküberweisung, Kredit/Debitkarte und PayPal (EUR, USD, GDB Konten). Oanda übernimmt keine Gebühren für die Einzahlungen, diese übernehmen die jeweiligen Kreditinstitute des Kunden oder PayPal.
Zum Teil hohe Kosten für Einzahlungstransfer
Keine Mindesteinzahlung notwendig
Vielfältige Einzahlungswege
Gibt es bei Oanda einen Einzahlungsbonus?
Oanda-Test zeigt: keine Bonuszahlungen
Bietet ein Broker Bonuszahlungen an, so steigert dies seine Attraktivität für Kunden enorm. Um diese finanzieren zu können, sind Unternehmen häufig dazu gezwungen, gleichzeitig bestimmte Kosten zu erhöhen, die letztlich auf den Kunden zurückfallen – dies kann sich zum Beispiel bei den Ein- und Auszahlungskonditionen oder durch höhere Spreads bemerkbar machen. Im großen Oanda-Test stellte sich heraus, dass der Broker daher auf jegliche Boni verzichtet und nicht einmal einen Ersteinzahlungsbonus offeriert. Von Zeit zu Zeit stehen den Kunden des Brokers aber zumindest Trading-Wettbewerbe oder diverse Aktionen zur Verfügung.
Kein Ersteinzahlungsbonus
Keine Bonuszahlung für Bestandskunden
Diverse Wettbewerbe und Aktionen mit Preisen
Was passiert, wenn ich Fragen habe?


Oanda-Test zeigt umfangreiche Unterstützung bei Problemen
Oanda hält umfangreiche und klar strukturierte FAQ-Seiten für seine Kunden bereit, die bereits die relevantesten Fragen klären, aber leider zum Teil nur mangelhaft ins Deutsche übersetzt sind. Diese enthalten nicht nur viele Informationen aus dem technischen Bereich, sondern umfassen zudem Fragestellungen zu den Handelsrichtlinien und geben Antwort bei Problemen mit der Ein- und Auszahlung. Nach unseren Oanda-Erfahrungen stellt der Broker zudem einen Live-Support zur Verfügung, und Kunden haben auch die Möglichkeit, Support-Mitarbeiter via E-Mail, per Telefon oder Fax zu kontaktieren. Die angegebene Rufnummer gehört allerdings zu einem britischen Anschluss. Davon abgesehen ist jedoch auch deutschsprachiger Support möglich, den Kunden rund um die Uhr von Sonntag 13:00 Uhr bis bis Freitag 18:00 Uhr EST nutzen können – lediglich an Feiertagen ist er nicht erreichbar.
Umfangreiche FAQ-Seiten, z. T. allerdings unzureichend auf Deutsch übersetzt
Support via Live-Chat
Telefonischer Support an 5 Tagen der Woche
Welche Handelsplattformen stehen zur Verfügung?
Handel mit fxTrade vollautomatisch möglich

Oanda stellte seinen Kunden schon 2001 die Handelsplattform fxTrade zur Verfügung. Die mehrfach ausgezeichnete Software ermöglichte bereits damals den manuellen sowie den vollautomatischen Handel mit realtime Forex. Seitdem entwickelte das Unternehmen die Software weiter, sodass der Devisen-Handel heute über diese seriöse Handelsplattform möglich ist. Wie der Oanda-Test zeigte, greifen viele Trader für den Handel auf den MetaTrader 4 zurück. Um der Konkurrenz in nichts nachzustehen, bietet auch Oanda seinen Kunden die Möglichkeit, diese Software zu nutzen.
Innovative Handelsplattform fxTrade und Advanced Charting
Metatrader 4 wird offeriert
Handel kann voll automatisiert erfolgen
Weiter zu OANDA:

www.oanda.com
Kann auch mobil gehandelt werden?
Mobile App verfügt über mehr als 40 Indikatoren
Unsere Oanda-Erfahrungen zeigen, dass der Broker verstanden hat, wie wichtig es für Trader ist, den Forex- und CFD-Handel auch unterwegs ausführen zu können. Die Apps für den mobilen Handel verfügen meist über zahlreiche Optionen. Mit der Oanda App fxTrade-Mobile gewährt das Unternehmen seinen Kunden nicht nur den Zugriff auf über 40 Indikatoren wie beispielsweise MACD, Trendlinien, gleitende Durchschnitte oder Ichimoku Kinko Hyo, sondern stellt ihnen zudem vielfältige Tools für Analysen sowie einen individuellen Arbeitsbereich bereit, den Kunden nach Belieben gestalten und strukturieren können. Die innovative App verfügt zudem über Realtime-Kurse und exklusive Finanznachrichten.
Mehr als 40 Indikatoren und Tools für Analysen
Benutzerdefinierte Gestaltung des Arbeitsbereichs
Geeignet für Android- und iOS-Nutzer
9. Eigene Erfahrungen zum Angebot von Oanda

Der Broker Oanda bietet zwar keine Bonuszahlungen oder unzählige Indikatoren, stellt jedoch seinen Kunden 90 Forex-Paare zur Verfügung, unter denen sich zudem so manch exotisches FX-Paar befindet. Unser Oanda-Test zeigte, dass das Unternehmen zudem mit einer ausgezeichneten Handelsplattform, variablen Spreads und anderen nützlichen Zusatzangeboten punkten kann. Die Tatsache, dass die Regulierung von Oanda durch die FCA erfolgt und der Schutz der Kundengelder bis zu 50.000 GBP garantiert ist, macht Oanda zu einem zuverlässigen Broker, der sich jedoch primär an erfahrene Trader richtet. Auch das kostenlose Angebot einer API sowie eines Premiumkontos für Einzahlungen von mehr als 50.000 EUR lassen diesen Broker in einem sehr guten Licht erscheinen.
Fragen & Antworten zu Oanda
Wo hat der Broker seinen Hauptsitz?

Oanda hat seinen Hauptsitz in New York City, USA

Handelt es sich bei Oanda um einen regulierten Broker?

Der Broker Oanda wird unter anderem von der FCA reguliert.

Kann ich den Handel bei Oanda im Vorfeld erst testen?

Ja, Oanda stellt ein kostenloses Demokonto zur Verfügung.

Welche Handelsprodukte bietet Oanda an?

Bei Oanda können unter anderem Forex und CFD gehandelt werden.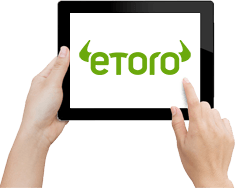 BROKER DES MONATS: ETORO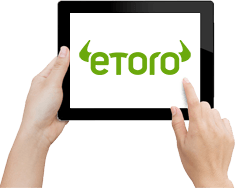 24/7 Krypto-Handel möglich
Krypto-Trading mit Hebel 1:2
Trading-Plattform in über 20 Sprachen
Jetzt direkt zu unserem Broker des eToro!