Bank of Scotland Tagesgeld Erfahrungen: 50€ Neukundenprämie!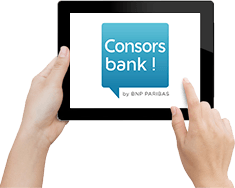 TAGESGELD TESTSIEGER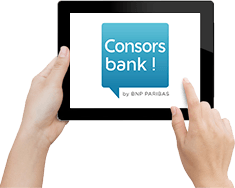 Gesamte Summe täglich verfügbar
kostenlose Kontoführung
120 Millionen Euro Einlagensicherung je Kunde
WEITER ZUR CONSORSBANK:

www.consorsbank.de
Bei der Bank of Scotland handelt es sich um eines der traditionsreichsten Unternehmen Europas. Die Bank stellt ein international agierendes Unternehmen dar, das den eigenen Hauptsitz in Edinburgh hat. In Deutschland ist die Bank seit dem Jahr 2008 vertreten und auf dem deutschen Markt werden Finanzprodukte wie Autokredit, Ratenkredit sowie ein Tagesgeldkonto angeboten. Mit diesem Konto wollen wir uns in unserem nachfolgenden Testbericht auf aktiendepot.com genau befassen. Wir schauen uns alle Leistungen und Konditionen ganz genau an und zeigen Ihnen, was wir in unseren Bank of Scotland Erfahrungen herausfinden konnten. Wir beleuchten alle Bereiche des Gesamtangebots und vergeben für jeden davon eine eigene Bewertung, die wir in einem Gesamtergebnis zusammenfassen.

Die Vor- und Nachteile der Bank of Scotland
Flexible Geldanlage
Koto dauerhaft kostenlos
Vollreguliertes Unternehmen
Zahlreiche Serviceleistungen
Onlineverwaltung unkompliziert möglich
Keine Mindesteinlage erforderlich
Kein hoher Zins
Keine freiwillige Einlagensicherung
Nicht viele weitere Finanzprodukte im Angebot
Keine Bonusangebote für Neukunden
WEITER ZUR BANK OF SCOTLAND:

www.bankofscotland.de
Bank of Scotland Tagesgeld Steckbrief
Zinssatz: 0,50 Prozent p.a.
Zinsgarantie: Ja
Sonstiger Konditionen: Kostenloses Konto, keine Kündigungsfrist, beliebiges Referenzkonto
Minimal- und Maximaleinlage: Keine Mindesteinlage und kein Maximalbetrag
Intervalle der Zinsgutschriften: Zinsausschüttung einmal im Jahr und zum Ende des Jahres
Einlagensicherung: Bis 250.000 Euro pro Kunde
Regulierung: Mehrere Regulierungsbehörden, darunter die BaFin
Boni: Prämien für Neukundenwerbung bis zu 50 Euro
Weitere verfügbare Produkte: Autokredit und Ratenkredit
Onlineverwaltung möglich?: Ja
Ein objektiver Testbericht der Bank of Scotland Tagesgeld
Kommen wir nun zu unseren Bank of Scotland Tagesgeld Erfahrungen. Um unseren Lesern die maximale Transparenz zu bieten und ihnen einen differenzierten Blick auf das Tagesgeldangebot zu ermöglichen, haben wir uns für unseren Test zehn Kategorien ausgedacht. Auf diese Weise beleuchten wir alle Teilaspekte des Gesamtangebots und vergeben in jeder Kategorie eine Punktzahl. Am Ende fassen wir die Teilbewertungen in einem Gesamtergebnis zusammen. Auf diese Weise kann man sehen, ob das Angebot insgesamt empfehlenswert ist und auch herausfinden, in welchen Teilbereichen der Leistungen und Konditionen das Konto mehr und in welchen es weniger überzeugen kann.
Tagesgeld-Angebot: Klassisches Tagesgeldkonto im Bank of Scotland Test


Bei unserem Bank of Scotland Tagesgeld Testbericht haben wir uns zunächst einmal die allgemeinen Konditionen einer Tagesgeldanlage angeschaut. Charakteristisch für diese Art der Anlage ist die flexible Nutzung der Ersparnisse die sich auf einem solchen Konto befinden. Der Kontoinhaber kann also immer beliebige Einzahlungen tätigen und auch immer wieder Auszahlungen vornehmen. Dabei ist die Häufigkeit und die Höhe der Transaktionen frei dem Anleger überlassen. Im Grunde ähnelt ein Tagesgeldkonto einem Girokonto, mit dem Unterschied, dass die Gelder verzinst werden. Dabei kann es sich um einen festen oder um einen variablen Zins handeln.
Die Kontoeröffnung bei der Bank of Scotland erfolgt auf die übliche Weise. Der Antragsteller füllt zunächst ein Online-Formular aus und schickt dieses Anschließend per Mausklick ab. Weiterhin ist es notwendig, eine Identitätsfeststellung vorzunehmen und diese geschieht im Rahmen eines PostIdent-Verfahrens. Eine solche Vorgehensweise ist gesetzlich vorgeschrieben und dient dem Schutz des Kunden. Ein PostIdent Verfahren ist in einer Postfiliale vorzunehmen und nimmt nur wenige Minuten in Anspruch.
Als Voraussetzung für eine Kontoeröffnung gelten bei der Bank of Scotland die Volljährigkeit sowie ein fester Wohnsitz in Deutschland. Ein Referenzkonto ist ebenfalls erforderlich und dies kann eine beliebige deutsche Kontoverbindung sein, die auf den Namen des Antragstellers angemeldet ist. Konten von Dritten sind nicht erlaubt.
Zu den weiteren Merkmalen einer Tagesgeldanlage gehört die Tatsache, dass ein solches Konto jederzeit gekündigt werden kann und das ganz ohne Kündigungsfrist, die es einzuhalten gilt. Die Kontoführung ist bei der Bank of Scotland sowohl online als auch telefonisch oder per Fax möglich. Alles in allem konnten die allgemeinen Konditionen bei unseren Erfahrungen mit Bank of Scotland Tagesgeld überzeugen.
Was ein Tagesgeldkonto der Bank of Scotland auszeichnet, ist die flexible Verfügbarkeit über die Anlagen sowie die unkomplizierte Kontoführung. Die Kontoeröffnung ist schnell erledigt und es kann ein beliebiges Referenzkonto angegeben werden. Eine Kündigungsfrist gibt es nicht und die Kontoauflösung ist schnell realisiert.
Zinsgarantie: Fester Zins von 0,50 Prozent p.a.
Die Höhe der Tagesgeldzinsen ist maßgeblich für die Höhe der erzielten Rendite verantwortlich. Der Zinssatz ist von Konto zu Konto unterschiedlich und stellt eines der wichtigsten Kriterien für die Auswahl eines neuen Kontos dar. So haben wir uns im Rahmen unserer Erfahrungen mit Bank of Scotland Tagesgeld natürlich auch mit den Zinsen des Angebots befasst und damit, ob es sich um einen garantierten oder variablen Zinssatz handelt.
Wie wir herausfinden konnten, gibt es bei der Bank einen festen Zinssatz in Höhe von 0,50 Prozent p.a. Somit liegt dieses Angebot im Mittelfeld, was den direkten Vergleich mit anderen Konten angeht. Anbieter wie die Sberbank haben zwar höhere Zinssätze vorzuweisen, aber es gibt auch weitaus schlechtere Angebote, was den Zins angeht. Der integrierte Zinsrechner hilft dabei, die Renditeentwicklung nachzuvollziehen. Um Ihnen eine Vorstellung davon zu geben, welche Rendite die Anleger bei diesem Konto erwartet, wollen wir ein konkretes Beispiel anbringen. Wer beispielsweise 10.000 Euro anlegt und dieses ein ganzes Jahr lang nicht angetastet lässt, erhält am Ende des Jahres eine Rendite von 50 Euro.
Hierbei handelt es sich um einen festen Zinssatz und das bedeutet, dass die Anleger genau wissen, welche Zinserträge sie auf lange Sicht zu erwarten haben. Der Zins ist somit für die gesamte Laufzeit garantiert. Alles in allem lässt sich feststellen, dass es durchaus bessere Angebote gibt, aber auch weitaus schlechtere, was die Zinskonditionen angeht.
Wir haben in unserem Test herausgefunden, dass bei der Bank of Scotland ein fester Zinssatz in Höhe von 0,50 Prozent p.a. gilt. Damit ist dieses Angebot im Mittelfeld anzusiedeln, was den Vergleich mit anderen Tagesgeldkonten angeht. Bei diesem Konto gibt es eine Zinsgarantie für die gesamte Laufzeit und der Anleger kann die Renditeentwicklung zuverlässig einschätzen.
WEITER ZUR BANK OF SCOTLAND:

www.bankofscotland.de
Zinsintervalle: Jährliche Zinsgutschrift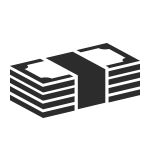 Nicht nur die Höhe der Zinsen sondern auch die Häufigkeit der Zinserträge spielt eine Rolle, wenn es um die langfristige Renditeentwicklung geht. Je häufiger dabei die Zahlungen erfolgen, desto häufiger ist theoretisch der Zinseszinseffekt, bei dem die bereits erhaltenen Zinserträge ebenfalls mit verzinst werden. Wie häufig die Ausschüttungen erfolgen, hängt von den Konditionen der Bank ab und dabei kann es sich um jährliche, vierteljährliche oder sogar um monatliche Zahlungen handeln.
Wir haben im Rahmen unserer Bank of Scotland Tagesgeld Erfahrung feststellen konnten, werden die Zinsen bei diesem Konto einmal im Jahr ausgezahlt und damit vergleichsweise selten. So kommt auch der Zinseszinseffekt nicht so häufig vor und langfristig wird die Rendite nicht so hoch ausfallen, wie es beispielsweise bei einer vierteljährlichen Zahlung der Fall wäre. In dieser Hinsicht kann uns das Tagesgeldkonto der Bank of Scotland nur bedingt überzeugen.
Als wir uns mit den Zinsintervallen der Tagesgeldanlage der Bank of Scotland befasst haben, haben wir herausfinden können, dass die Ausschüttungen der Rendite einmal im Jahr erfolgen und zwar zum Ende des Jahres. Damit verhält sich die langfristige Renditeentwicklung weniger vorteilhaft als es beispielsweise bei einer vierteljährlichen Zahlung der Fall wäre.
Nebenkosten und Gebühren: Alles kostenfrei

Die Kostenpunkte eines Kontos sind ebenfalls wichtigste Entscheidungskriterien, wenn es um die Auswahl eines Anbieters geht. So haben wir uns natürlich auch angeschaut, welche Konditionen diesbezüglich bei der Bank of Scotland gelten und für welche Leistungen bei Tagesgeld Gebühren berechnet werden.
Wie unsere Erfahrungen gezeigt haben, ist das Konto von Anfang an und auch dauerhaft kostenlos. So müssen Neukunden für die Kontoeröffnung keine Kosten tragen und auch für die Kontoführung ist für die gesamte Laufzeit gebührenfrei. Wer Ein- oder Auszahlungen tätigt, muss auch hierbei keine Kostenpunkte fürchten. Alle Transaktionen sind seitens der Bank of Scotland ohne Gebühren. Auch das Online-Banking ist vollkommen gratis. Wenn Kontobewegungen entstehen, erhält der Kunde einen Kontoauszug kostenlos per Mail.
Das hört sich zunächst sehr gut an, wenn man entdeckt, dass das Konto vollkommen kostenlos ist, aber an dieser Stelle soll gesagt werden, dass es ganz normal ist, dass mit einem Tagesgeldkonto keinerlei Kosten verbunden sind. Früher war es so, dass zumindest für die Kontoführung und/oder Ein- und Auszahlungen Gebühren berechnet werden, in heutiger Zeit werden dagegen den Kontoinhabern alle Gebühren erlassen. Somit stellen die Konditionen in unserem Bank of Scotland Tagesgeld Test keine Überraschung dar.
Wie wir bei unseren Erfahrungen feststellen konnten, ist das Tagesgeldkonto von Bank of Scotland vollkommen kostenlos. Weder für die Kontoeröffnung noch für die Kontoführung werden Gebühren berechnet ebenso wie für Ein- oder Auszahlungen. Auch das Onlinebanking wird kostenfrei angeboten.
Mindest- und Höchstanlage: Keine Mindestsumme erforderlich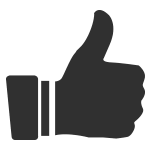 Wer sich auf die Suche nach einem Tagesgeldkonto begibt, sollte sich auch die Regelungen zur Mindesteinlage anschauen. Auch wenn es in heutiger Zeit eher eine Ausnahme darstellt, gibt es noch immer Anbieter, die eine Mindestsumme verlangen, damit eine Verzinsung gewährleistet werden kann. So haben wir uns natürlich auch diesen Abschnitt der Konditionen angeschaut.
Wie wir in unserem Bank of Scotland Tagesgeld Testbericht ermitteln konnten, gilt bei diesem Konto keine Mindesteinlage. Das bedeutet, dass der Kontoinhaber ganz individuell darüber bestimmen kann, wie viel Geld sich auf seinem Konto befindet. Die Verzinsung erfolgt ab dem ersten Euro. Auch in Puncto Maximaleinlage sind keine Grenzen gesetzt und der Anleger ist zu keiner Zeit eingeschränkt.
Der Inhaber des Tagesgeldkontos muss sich bei Bank of Scotland nicht an eine vorgegebene Mindesteinlage halten. Die Verzinsung erfolgt nämlich ab dem ersten Euro. Auch was eine Maximalsumme angeht, gibt es seitens der Bank keine Einschränkungen. Damit wird dem Anleger die maximale Flexibilität geboten, was die Höhe seiner Ersparnisse angeht.
Einlagensicherung: Britischer Sicherungsfonds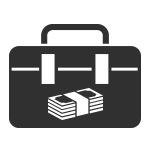 Ein Kunde, der sein schwerverdientes Geld einer Bank anvertraut, will natürlich auch sicher sein, dass es auch im Falle einer Insolvenz des Finanzinstituts nicht verloren geht. Wie die Vergangenheit bereits mehrfach zeigte, sind die Großen vor einer Pleite sicher. Aus diesem Grund ist es wichtig, sich darüber zu informieren, was eine Bank tut, um die Gelder ihrer Kunden abzusichern.
Auf der Webseite der Bank of Scotland muss man nicht lange suchen, denn es ist dem Unternehmen wichtig, ihre Kunden und Interessenten über den Einlagenschutz zu informieren. So konnten wir schnell in Erfahrung bringen, dass die Bank of Scotland dem britischen Einlagensicherungsfonds Financial Services Compensation Scheme (FSCS) angehört. Jedes Land in Europa hat einen solchen gesetzlich vorgeschriebenen Einlagensicherungsfonds, dem jedes Unternehmen angehören muss, das mit Kundengeldern arbeitet.
Im Rahmen dieses gesetzlichen Einlagensicherungssystems sind die Gelder der Kunden von Bank of Scotland bis zu einem Betrag von 75.000 GBP pro Kunde in vollem Umfang geschützt. Zusätzlich ist das Unternehmen durch die Präsenz in Deutschland auch der gesetzlichen Einlagensicherung des Landes angehörig. In diesem Rahmen gilt ein Sicherungsschutz bis zu einem Betrag von 250.000 Euro.
Bei der Bank of Scotland gilt die gesetzliche Einlagensicherung Großbritanniens. Diese wird im Rahmen der Mitgliedschaft im Financial Services Compensation Scheme (FSCS) gewährleistet. Auf diese Weise sind die Gelder der Kunden bei einer Insolvenz des Unternehmens bis zu einem Betrag von 75.000 GBP geschützt. Weiterhin gilt die Mitgliedschaft im deutschen Einlagensicherungsfonds und in diesem Rahmen gilt der Schutz bis 250.000 Euro.
WEITER ZUR BANK OF SCOTLAND:

www.bankofscotland.de
Regulierung: Mehr als nur eine Aufsichtsbehörde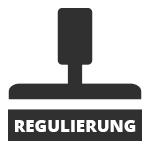 Wer eine Bank nicht kennt und darüber nachdenkt, Kunde dieser Bank zu werden, sollte sich nicht nur über die Konditionen der Angebote informieren, sondern auch über die zuständigen Regulierungsbehörden. Das Vorhandensein solcher Behörden ist ein sicheres Merkmal für die Seriosität eines Angebots. So kann der Kunde sicher sein, dass die Arbeit des Unternehmens beaufsichtigt wird und regelmäßigen Kontrollen unterliegt.
Unser Testbericht hat gezeigt, dass die Bank of Scotland von mehr als nur einer Regulierungsbehörde beaufsichtigt wird. So ist durch den Standort in Deutschland die Bundesanstalt für Finanzdienstleistungsaufsicht zuständig. Auch hat die Bank einen Sitz in Großbritannien und somit unterliegt das Unternehmen auch der Aufsicht durch die Financial Services Authority (FSA). Auch die Europäische Zentralbank ist indirekt für die Aufsicht zuständig, denn sie überwacht die Arbeit der Aufsichtsbehörden Europas. Vor dem Hintergrund dieser Feststellungen kann es keinen Zweifel geben, dass es sich hierbei um ein vollkommen seriöses Unternehmen handelt.
Bei der Bank of Scotland sind mehrere Aufsichtsbehörden für die Regulierung zuständig. Bei einer davon handelt es sich um die deutsche BaFin und bei einer anderen um die britische Financial Services Authority (FSA). So handelt es sich bei dieser Bank um ein vollreguliertes und seriöses Unternehmen.
Kundensupport: Kann sich sehen lassen
Ein Unternehmen, das Wert auf Kundenzufriedenheit legt, sollte diesen nicht nur gute Konditionen bieten sondern auch einen hochwertigen Service zur Verfügung stellen. Wie wir bei unseren Erfahrungen mit Bank of Scotland Tagesgeld festgestellt haben, ist man bei der Bank bemüht, ebendiese hohe Qualität zu gewährleisten. So finden sich unterschiedliche Serviceangebote wie zum Beispiel Lehrvideos, ein Formularcenter, einen FAQ Bereich und sogar ein Finanzlexikon, der die wichtigsten Begriffe aus der Welt der Finanzen verständlich erklärt.
Die Kontaktaufnahme zum Kundendienst kann telefonisch oder per Kontaktformular erfolgen. Die Servicehotline steht von Montag bis Freitag von 08.00 Uhr bis 20.00 Uhr zur Verfügung und am Samstag von 09.99 Uhr bis 18.00 Uhr. Somit können Kunden und Interessenten auch am Wochenende Kontakt aufnehmen und sich beraten lassen. Wer via Kontaktformular kommunizieren will, muss nicht lange auf die Antwort warten und erhält sie innerhalb weniger Stunden. Alles in allem konnte das Serviceangebot der Bank of Scotland überzeugen.
In puncto Service hat die Bank of Scotland so einiges zu bieten. Die Kundendienstmitarbeiter können auch am Samstag kontaktiert werden und die schriftliche Kommunikation erfolgt ebenfalls reibungslos. Zu den Wissensangeboten gehört ein FAQ Bereich und ein hauseigenes Finanzlexikon.
Boni und Sonderaktionen: Prämien für Neukundenwerbung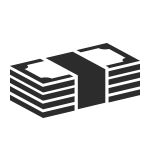 Bei unseren Bank of Scotland Tagesgeld Erfahrungen haben wir uns auch mit dem Bonusangebot des Unternehmens befasst. Dabei konnten wir feststellen, dass es aktuell keine Neukundenangeboten in Form von Prämien oder Neukundenzinsen gibt. Allerdings können sich Bestandskunden für ihre Weiterempfehlung Gratisguthaben von bis zu 50 Euro sichern.
Wie hoch die Prämie ausfällt, hängt davon ab, welches Produkt empfohlen wurde. Bei einem Tagesgeldkonto wären es 20 Euro und bei einem Kredit werden 50 Euro gewährt. Bei der Empfehlung eines Tagesgeldkontos muss der Neukunde innerhalb von vier Wochen nach der Kontoeröffnung eine Einzahlung von mindestens 1.000 Euro tätigen, damit der Bonus ausgezahlt wird. Bei einem Kreditangebot gilt der Vertragsabschluss als eine Bedingung für die Prämie.
Neukundenangebote sind bei der Bank of Scotland aktuell nicht zu finden. Dafür können sich Bestandskunden eine Prämie von bis zu 50 Euro sichern, wenn sie ein Produkt der Bank weiterempfehlen und bestimmte Bedingungen erfüllt werden.
Weitere Produkte: Zwei Kredite
Das Angebot an Finanzprodukten auf dem deutschen Markt ist bei der Bank of Scotland stark eingeschränkt. Neben dem Tagesgeldkonto sind nur noch zwei unterschiedliche Kredite zu finden. Dabei handelt es sich um einen klassischen Ratenkredit und zum anderen ist ein Autokredit zu finden.
Beim Ratenkredit beginnt der Jahreszins bei 2,53 Prozent p.a. und ist bonitätsabhängig. Die Laufzeiten beginnen bei 24 Monaten und liegen bei maximal 84 Monaten. Die Kreditsummen, die beantragt werden können liegen zwischen 3.000 Euro und 50.000 Euro. Der Kreditnehmer kann den Darlehensbetrag auch jederzeit vorzeitig zurückzahlen. Wer will, kann auch den hauseigenen Rechner nutzen und damit ermitteln, welche Kreditsumme sich der potenzielle Kreditnehmer überhaupt leisten kann.
Beim Autokredit gelten im Grunde die gleichen Konditionen, nur, dass in diesem Fall der Verwendungszweck klar geregelt ist. Dieses Darlehen wird für die Finanzierung von Fahrzeugen gewährt. Sowohl die Zinsen als auch die Laufzeiten und die möglichen Kreditbeträge sind identisch mit den Konditionen des Ratenkredits. Alles in Allem lässt sich feststellen, dass das Angebot an Finanzprodukten sehr klein ist, sich die Konditionen der beiden Angebote durchaus sehen lassen können.
Wie in unserem Bank of Scotland Test erfahren konnten, gibt es neben dem Tagesgeldangebot noch einen Raten- und einen Autokredit. Beide Darlehensvarianten haben die gleichen Konditionen, allerdings kann der Verwendungszweck des Ratenkredits frei gewählt werden, während beim Autokredit die Nutzung bereits festgelegt ist.
Fazit: Gutes Angebot

Nachdem wir uns nun eingehend mit allen Leistungen und Konditionen des Tagesgeldkontos der Bank of Scotland befasst haben, konnten wir feststellen, dass das Angebot sowohl Stärken als auch Schwächen hat. Der Zinssatz mit 0,50 Prozent p.a. liegt im Mittelfeld, wenn man den direkten Vergleich mit anderen Tagesgeldanbietern tätigt. Die Zinsauszahlungen sind selten und erfolgen einmal im Jahr zum Jahresende. An der Regulierung gibt es nichts auszusetzen und die Einlagesicherungsgrenzen liegen bei 250.000 Euro pro Kunde. Der Kundensupport kann sich sehen lassen und die Bank of Scotland stellt den Kunden und Interessenten ein breites Angebot an Serviceleistungen an. Das weitere Produktangebot ist stark eingegrenzt und beschränkt sich auf zwei verschiedene Darlehen für Privatpersonen.
Fragen & Antworten zur Bank of Scotland
Wo hat die Bank ihren Hauptsitz?

Die Bank of Scotland hat ihren Hauptsitz in Edinburgh, UK.

Ist die Kontoeröffnung kompliziert?

Nein! Die Kontoeröffnung ist in wenigen Schritten möglich!

Ist mobiles Banking mit der Bank of Scotland möglich?

Ja. Sie können sich von der Bank of Scotland eine App herunterladen und mobil auf Ihre Konten zugreifen!

Welche Produkte bietet die Bank of Scotland an?

Bei der Bank of Scotland bekommen Sie Kredite und Tagesgeldanlagen zu attraktiven Zinsen!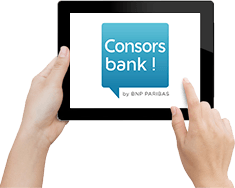 TAGESGELD TESTSIEGER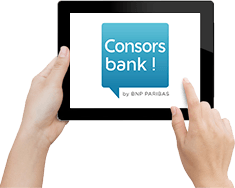 Gesamte Summe täglich verfügbar
kostenlose Kontoführung
120 Millionen Euro Einlagensicherung je Kunde
WEITER ZUR CONSORSBANK:

www.consorsbank.de