Forex-Broker XM.com bietet Neukunden Bonuszahlung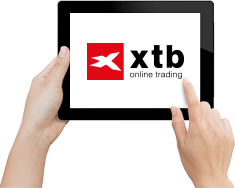 TESTSIEGER FOREX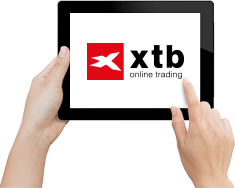 Renommierter Forex Broker
Kostenloses Demokonto
Deutschsprachiger Support
WEITER ZU XTB:

www.xtb.com/de
Mit Bonuszahlungen lockt der Forex-Broker XM.com derzeit neue Trader. XM.com kennt der eine oder die andere vielleicht noch unter dem Namen XEMarkets.
Weiter zur XM:

www.xm.com
Die Holding-Gesellschaft von XM.com namens Trading Point Holdings Ltd. wurde 2009 in Zypern von Costas Cleanthous und Ilias Mavrommatis gegründet. Bis 2013 hieß die Marke "XEMarkets", seit 2013 dann "XM.com". Quelle: Wikipedia
Derzeit bietet XM.com Neukunden einen Bonus von 25 Euro beziehungsweise 30 Dollar – auch ohne Einzahlung. Dieses Angebot gilt laut dem Anbieter für alle Neukunden, welche einen "Real Account" eröffnen. Die Gutschrift der 25 Euro bzw. 30 Dollar soll dann automatisch erfolgen.
Quelle: XM.com
Weiter zur XM:

www.xm.com
Und das bietet XM.com:
Bei XM.com können Trader zwischen drei verschiedenen Accounts auswählen:
MICRO
STANDARD
EXECUTIVE
Diese Accounts wiederum können jeweils in einer dieser Währungen geführt werden:
US-Dollar
Euro
britische Pfund
japanische Yen
Schweizer Franken
australische Dollar
ungarische Forint
polnische Zloty
oder russische Rubel
Jeweils können maximal 200 Positionen bestehen. Die Standardgröße eines Lots liegt bei 1.000 Einheiten bei den MICRO-Accounts, 10.000 Einheiten bei den STANDARD Accounts und 100.000 Einheiten bei den EXECUTIVE Accounts.
Getradet wird über Metratrader 4
Die Kunden haben – unabhängig von der Form des Accounts – Zugriff auf den Metatrader 4, einer bekannten Handelsplattform. Diese wird auch von anderen Broker genutzt. Metratrader 4 bietet sehr viele Möglichkeiten, sich viele Charts mit technischen Indikatoren anzeigen zu lassen. Was die Basiswerte betrifft: Trader können via XM.com mit Währungspaaren, Aktienindizes, Edelmetallen, Rohstoffen und diversen anderen CFDs handeln. Insgesamt sollen es so über 100 mögliche Basiswerte sein.
Regulierung und Holding-Konstruktion
Der Firmensitz ist in Limasol in Zypern. "XM.COM" ist nur die Marke – die Firma heißt Trading Point Holdings Ltd., welche entsprechende Töchter in Zypern, Australien und Neuseeland besitzt. Diese Angaben sind definitiv ohne Gewähr, da diese Besitzverhältnisse von mir nicht überprüft werden können. Die zyprische Tochter heißt "Trading Point of Financial Instruments Ltd." (Cyprus) und wird von der zyprischen Aufsichtsbehörde CySEC reguliert.
CySEC steht für "Cyprus Securities and Exchange Commission" – es handelt sich um die Börsenaufsicht Zyperns.
Diese Unternehmensstruktur finde ich etwas undurchsichtig – nicht gerade Transparenz pur.
Das Unternehmen selbst tritt auch als Market Maker auf, was zu Zielkonflikten führen kann, so wie dies bei vielen Forex- und CFD-Brokern der Fall ist.
Machen Sie sich Ihr eigenes Bild vom Broker
Jeden Dienstag 20 Uhr deutscher Zeit bietet der XM.com via Tradepedia Webinare in deutscher Sprache an. Moderiert von Gil Paz stehen dort Themen wie markttechnische Analyse von Märkten und auch Fundamentalanyse auf der Agenda. Auch Hinweise zum Money Management / gutes Chance/Risiko-Profil sollen dort gegeben werden.
Weiter zur XM:

www.xm.com
Klarstellung
Und auch hier gilt: Dies ist meine rein subjektive Einschätzung und keine Aufforderung an Sie, diesen Broker zu nutzen. Betrachten Sie meine Zeilen als Gedankenanstoß, nicht mehr und nicht weniger. Es geht um Ihr Geld – verantwortlich dafür sind Sie ganz alleine. Wir recherchieren nach bestem Wissen und Gewissen, übernehmen aber keine Gewähr für die Richtigkeit der Angaben.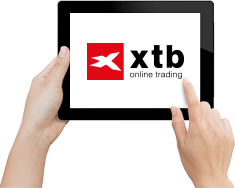 TESTSIEGER FOREX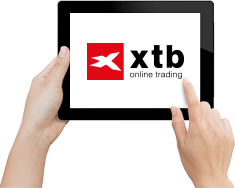 Renommierter Forex Broker
Kostenloses Demokonto
Deutschsprachiger Support
WEITER ZU XTB:

www.xtb.com/de