Schritte zu internationaler Zusammenarbeit bei der Regulierung von Kryptowährungen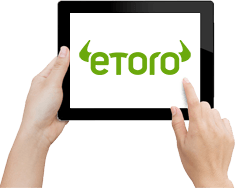 ETORO INFORMATIONEN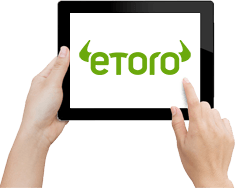 Handel mit Kryptowährungen möglich
Maximaler Hebel von 1:30
Trading-Plattform in über 20 Sprachen
Weiter zu etoro:

www.etoro.com
Derzeit hört man aus Asien ebenso wie aus den USA Meldungen zum Thema Regulierung von Kryptowährungen, die möglicherweise erstmals den Weg zu einer international einheitlichen Regulierung bereiten könnten. Japan ist bereits sehr weit wenn es um Regulierungen für Kryptowährungen geht. Nun will wohl die internationale Finanzbehörde Financial Action Task Force (FATF) mit Japan zusammenarbeiten. Auf der Grundlage dieser Zusammenarbeit könnten erstmals einheitliche Regelungen entstehen.
Weiter zu eToro:

www.etoro.com
Japan geht gegen anonyme Kryptowährungen vor
Japan ist nach den USA der zweitwichtigste Kryptomarkt. Ein Problem stellen dort derzeit allerdings die anonymen Kryptowährungen Zcash, Dash und Monero dar. Dies nahm die japanische Financial Services Agency (FSA) im Mai zum Anlass, die 20 führenden Industrie- und Schwellenländer der G20 dazu aufzurufen, gemeinsam an einer Regulierung für Kryptobörsen und Investoren zu arbeiten.
Mitte des vergangenen Monates erschien in der ältesten und einflussreichstes Zeitung des Landes, Mainichi Shimbun, ein Artikel, indem publik wurde, dass Yakuza, eine seit Jahrhunderten aktive kriminelle Organisation, mit den drei genannte Kryptowährungen ihren illegalen Geschäften wie Geldwäsche oder Drogenhandel nachgeht. Zu diesem Ergebnis kam eine verdeckte Untersuchung. Eine Gruppierung innerhalb der kriminellen Vereinigung soll in den letzten zwei Jahren über 29 Milliarden Yen über Transaktionen bei japanischen Kryptobörsen gewaschen haben.
Diskussion über anonyme Kryptowährungen
Die FSA strebt eine ernsthafte Diskussion darüber an, ob registrierte Tauschbörsen diese anonymen Kryptowährungen anbieten sollten. Diese würden häufig für Geldwäscheprogramme eingesetzt. Die Behörde war nicht überrascht, dass genau diese Kryptowährungen für illegale Machenschaften verwendet werden.
Allerdings kann Japan nicht alleine gegen die Verwendung von anonymen Kryptowährungen durch Kriminelle vorgehen. Aus diesem Grund sprach man sich für eine Zusammenarbeit aller G20-Staatenaus, um gemeinsam an Regelungen zu arbeiten. Auf diesem Weg kann es zum ersten Mal zu internationale verbindlichen Regulierungen kommen. Die FSA will hierzu verbindliche Gespräche führen und so sicherstellen, dass alle Kryptobörse auf den wichtigen Märkten Japan, Südkorea, den USA und Europa mit internationalen Standards arbeiten. Durch sinnvolle internationale Regulierungen könnten langfristig auch Investoren Zugang zum Kryptomarkt bekommen, für die derzeit die Beschränkungen noch hoch sind. Dies gilt auch beispielsweise für traditionelle Banken und andere Institutionen, die bisher kaum am Handel mit Kryptowährungen teilhaben können.
Internationale Regelung möglich
Die internationale Finanzbehörde Financial Action Task Force (FATF)ist für 37 Länder wie Japan, Deutschland oder die USA zuständig und damit für mehr als 60 Prozent des internationalen Nettovermögens. Wenn die FATF verbindliche internationale Regelungen auf den Weg bringt, würden diese mit hoher Wahrscheinlichkeit von allen 37 Staaten, für die die FATF verantwortlich ist, umgesetzt.
In Japan gibt es bereits zahlreiche Maßnahmen zur Regulierung von Kryptowährungen. Unter anderem muss dort jede Kryptobörse lizenziertsein. Laut der Nachrichtenagentur Reuters sind die japanischen Finanzbehörden optimistisch was eine Zusammenarbeit mit den Regierungen in Europa und den USA anbelangt. In Japan will man in den nächsten Monaten Vorbereitungen treffen, um weitere Regeln zu Kryptowährungen auf den Weg zu bringen. Damit will man Problemen wie Hackerangriffe und Geldwäsche entgegentreten.
Schwierigkeiten bei der Umsetzung von Regelungen in Südkorea
Auch in Südkorea ist man auf dem Weg dahin, Kryptobörse wie Banken zu regulieren und die Lizenzen für Handelsplattformen auf die lokalen Finanzbestimmungen anzupassen. Allerdings läuft die Umsetzung der neuen Richtlinien zu Kryptowährungen jedoch noch nicht rund. Daher erhöht nun die USA den Druckauf das asiatische Land. Südkorea soll die Regulierungen für Kryptowährungen und Banken weiter verschärfen. Diese haben wohl derzeit noch Schwierigkeiten damit, die neuen Anti-Geldwäsche-Bestimmungen sowie die Regelungen zum Thema Know Your Customer umzusetzen. Um die Sicherheit an Kryptobörsen zu optimieren, wollen Südkorea und die USA nun enger zusammenarbeiten.
Strengere Regeln in Südkorea
Nachdem es im letzten Jahr zu einigen Hackerangriffen in Südkorea gekommen war, wurde neue Gesetze auf den Weg gebracht. Kurzzeitig wurde auch über ein Verbot von Kryptowährungen diskutiert.Da Kryptowährungen jedoch vor allem bei jungen Südkoreanern sehr beliebt sind, regte sich rasch Protest. Unter anderem wurde eine Online-Petition gestartet. Ein komplettes Verbot stand nicht mehr zur Debatte, allerdings wurden die Regelungen rund um Kryptowährungen verschärft.
Über ein spezielles System soll nun die Überprüfung der Identität von Bankkundengewährleistet werden. Handelsplattformen in Südkorea müssen seit Jahresbeginn der Regierung Informationen über Transaktionen mitteilen. Das Ziel dieser Maßnahmen ist es, den anonymen Handel zu erschweren.
Interne Kontrollsysteme nicht ausreichend verbessert
Die Umsetzung diese Maßnahmen scheint für viele Banken jedoch noch schwierig zu sein. Als Grund hierfür wird das Fehlen von dafür ausgebildetem Personal genannt. Viele Banken konnten bislang ihre internen Kontrollsysteme nicht verbessern. Bei dieser Verbesserung will nun wohl die USA helfen. Dazu gab es Gespräche zwischen den Verantwortlichen aus Südkorea und dem Office of Terrorism and Financial Intelligence aus den USA.
Das Office of Terrorism and Financial Intelligencehat die Aufgabe zu verhindern, dass Terroristen finanzielle Unterstützung bekommen. Auch Finanzkriminalität und finanzielle Sanktionen gegen andere Staaten gehören zu den Aufgaben der Behörden. Der Kampf gegen Massenvernichtungswaffen fällt ebenfalls unter die Verantwortung des Office of Terrorism and Financial Intelligence.
Weiter zu eToro:

www.etoro.com
Verdacht auf Geldwäsche
Die Behörde sieht jedoch auch bei Kryptowährungen die Notwendigkeit einzugreifen. Man möchte die Banken in Südkorea noch stärker kontrollieren. Dies gilt vor allem für Banken, die auch in New York tätig sind. Hier hegt man den Verdacht, dass diese Banken die Anti-Geldwäsche-Gesetze nicht ausreichend beachten. Die Nonghyup Bank wurde daher bereits mit einer Strafe in Höhe von elf Millionen Dollar belegt. Außerdem fand man Lücken in Sicherheitssystemen. In Zukunft sind weitere Untersuchungen vorgesehen.
Südkorea will verhindern, dass es weitere Sanktionen seitens der USA gibt. Daher arbeitet man daran, die Sicherheit der Banken im Land zu verbessern. Auch einige Kryptobörsen optimierten ihre Sicherheitsvorkehrungen. So sperrte die Handelsplattform Bithumb im Zuge der derzeitigen Bemühungen zu Regulierungen für elf Länder den Zugriff auf die Plattform. Außerdem setzte man Transaktionslimits. Auch die Plattform Upbit führte ein neues Sicherheitssystem ein. 23 weitere Banken gaben bekannt, die Regelungen der koreanischen Blockchain Industry Associationeinhalten zu wollen.
Ethereum kein Wertpapier
Auch in den USA wurde eine wichtige Entscheidung zu Kryptowährungen bekannt. Auf dem Yahoo Finance-Gipfel äußerte sich die SEC offiziell dazu, ob Kryptowährungen ein Wertpapier im Sinne des US-Gesetzes darstellen. Aus Sicht der SEC stellt die Kryptowährung Ethereum kein Wertpapier dar.
Einige Tage zuvor sagte der Vorsitzende der SEC, Jay Clayton, noch, dass alle Kryptowährungen, die im Zuge eines ICOs ausgegeben wurden, ein Wertpapier darstellen. Ethereum bildet daher eine Ausnahme. Der Direktor der Abteilung für Unternehmensfinanzierung der SEC, William Hinman, betonte, dass seiner Ansicht nach Käufe und Verkäufe von Ether keine Wertpapiertransaktionen sind. Eine Ausnahme für Ethereum war nicht erwartet worden. Die Entscheidung der SEC liest den Ether-Kurs steigen und wirkte sich auf den gesamten Kryptomarkt positiv aus. Der Ether-Kurs legte in nur eineinhalb Stunden von 398 auf 448 Euro zu.
Weitere Ausnahmen möglich
Hinman sagte zudem, dass auch andere Kryptowährungen oder Altcoins nicht aus Wertpapier angesehen werden, wenn sie deutlich dezentral organisiert sind. Zunächst war man nach den Aussagen Claytons davon ausgegangen, dass die SEC keine Ausnahmen machen werde. Nun gab man jedoch offiziell bekannt, dass es sich bei Ethereum nicht um ein Wertpapier handelt. Hinter der Kryptowährung steht kein zentralisiertes Unternehmen, dass durch die Ausgabe einer Kryptowährung Gewinne erzielt.
Allerdings investieren 2014 viele Investoren in Etherum. Diese hatten die Hoffnung, dass der Kurs der Kryptowährung steigen wird, wofür sich auch die Handelsplattform weiterentwickeln musste. Daher investieren die Anleger damals auch in den Ausbau der Plattform. Der Einfluss der Ethereum Foundation sowie der Gründer um Vitalik Buterin ging danach stetig zurück. Heute ist Ether dezentral organisiert und neue Coins entstehen ausschließlich über Mining.
Ähnliche Einstufung auch bei Bitcoins
Dies Auffassung gilt nach Ansicht von Jay Clayton auch für Bitcoins. Damit stellen Bitcoins ebenfalls kein Wertpapier im Sinne des amerikanischen Gesetzes dar. Wichtig für die SEC, um eine Kryptowährung einordnen zu können, ist wohl vor allem wie stark der Einfluss eines Unternehmens auf die Kryptowährung und ihren Wert ist. Dazu kommt die Frage, ob die Kryptowährung durch Einflüsse des Unternehmens an Wert zulegt. Wenn eine Kryptowährung nach Abschluss eines ICOs komplett dezentral organisiert ist, ist die Kryptowährung aus Sicht der SEC kein Wertpapier mehr. Die SEC hat noch immer ICOs besonders stark im Blick. Laut Hinman könnten Unternehmen mit diesem Gesetze und Regulierungen umgehen.
Liste mit Prüfkriterien der SEC
Die SEC veröffentlichte zudem eine Liste ihrer Prüfkriterienmit sechs Punkten. Mit diesen bestimmt sie, ob es sich bei einer Kryptowährung um ein Wertpapier handelt oder nicht. Die Börsenaufsicht fragt sich unter anderen, ob eine Person oder Gruppe die Herstellung der Kryptowährung gefördert hat. Eine weitere Frage ist, ob Käufer mit dem Ziel in die Kryptowährung investieren, eine Rendite zu erzielen.
Ein wichtiger Aspekt in den Kriterien der SEC ist, ob eine Person oder Gruppe Einfluss auf die Kryptowährung nimmt. Die Behörde will wissen, ob bei der Gewinnerzielung des Unternehmens eine Person oder Gruppe eine große Rolle spielt. Ist dies der Fall, wäre das Offenlegen der Aktivitäten und Pläne dieser Person oder Gruppe für Investoren wichtig.
Fragen zu ICOs
Neben diesen Kriterien veröffentlichte die SEC eine Liste mit sieben Fragen an Unternehmen, die ein ICO planen. Hier steht die Frage im Raum, ob Token vor allem für Spekulationsgeschäfte erstellt wurden. Zudem ist es für die Börsenaufsicht wichtig, ob unabhängige Akteure den Preis bestimmen. Außerdem unterscheidet sie, ob das Motiv für den Kauf der Kryptowährung die persönliche Verwendung oder eine Investition ist. Weitere Fragen sind auch, ob das Asset lediglich an mögliche Nutzer oder an die breite Öffentlichkeit vermarktet und verkauft wird. Auch die Frage, ob sich eine Anwendung noch im Anfangsstadium befindet, ist aus Sicht der SEC wichtig.
Weiter zu eToro:

www.etoro.com
Fazit: Erstmals internationale Vorgehensweise bei Kryptowährungen möglich
Aus den USA kommen ebenso wie aus Japan und Südkorea weitere Nachrichten zu Regulierungen von Kryptowährungen. Erstmals scheint auch eine internationale Zusammenarbeit nicht mehr ausgeschlossen. Die japanischen Behörden kündigten an, mit der internationalen Finanzbehörde Financial Action Task Force (FATF) zusammenarbeiten. Gemeinsam will man gegen die Nutzung von anonymen Kryptowährungen wie Dash vorgehen, die unter anderem von einer kriminellen Vereinigung in Japan für Geldwäsche und illegale Drogengeschäfte genutzt wird. Da die japanischen Behörden dies nicht alleine in den Griff bekommen, rief man die G20-Staaten dazu auf, zusammenzuarbeiten.
Südkorea kündigte an, enger mit den USA zusammenzuarbeiten, um die Sicherheit von Kryptobörsen zu verbessern. Dort wurden nach mehreren Hackerangriffen im letzten Jahr neue Gesetze erlassen. Allerdings tun sich die dortigen Banken und Kryptobörsen mit der Umsetzung bislang noch schwer. In den USA hegt man den Verdacht, dass sich vor allem südkoreanische Banken, die auch in New York tätig sind, nicht an Gesetze gegen Geldwäsche halten. Gegen eine Bank wurden bereits Sanktionen verhängt.
Darüber hinaus gab die amerikanische Börsenaufsicht SEC bekannt, dass die Kryptowährung Ethereum kein Wertpapier nach der Definition des US-Gesetzesdarstellt. Aussagen des SEC-Vorsitzenden ließen zuvor vermuten, dass die Börsenaufsicht keine Ausnahme machen wird, sondern alle im Rahmen eines ICOs entstandenen Kryptowährungen als Wertpapier einstufen wird. Ihre Prüfkriterien machte die SEC in einer Liste öffentlich.
Diese Beiträge könnten Sie auch interessieren: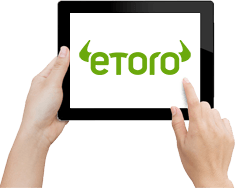 ETORO INFORMATIONEN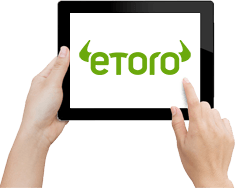 Handel mit Kryptowährungen möglich
Maximaler Hebel von 1:30
Trading-Plattform in über 20 Sprachen
Weiter zu etoro:

www.etoro.com