FIBO Group – unser Erfahrungsbericht zum Broker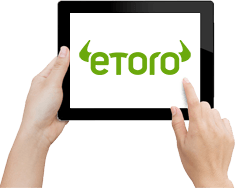 BROKER DES MONATS: ETORO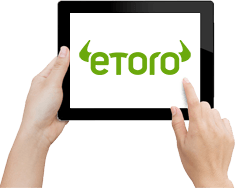 24/7 Krypto-Handel möglich
Krypto-Trading mit Hebel 1:2
Trading-Plattform in über 20 Sprachen
Jetzt direkt zu unserem Broker des eToro!
Wer auf der Suche nach einem CFD- und Forex-Broker ist, sollte zunächst einen Vergleich der Leistungen und Konditionen verschiedener Broker anstellen. Im folgenden Artikel setzen wir uns mit dem Angebot des Brokers FIBO Group auseinander. Unser FIBO Group Erfahrungsbericht stellt Wissenswertes zum Broker dar. Dazu werden nicht nur die Handelsbedingungen beleuchtet, sondern ebenfalls zusätzliche Leistungen, die sich beim Handel als hilfreich erweisen. Die FIBO Group wurde bereits im Jahr 1998 gegründet und kann somit auf eine langjährige Erfahrung beim Marginhandel zurückblicken.
Zum Broker des Monats eToro – Aktien, CFDs, Forex & Kryptos handeln!
5 Punkte zu FIBO Group:
Sitz auf Zypern
maximaler Hebel im Forex-Handel 1:400
MetaTrader4, MetaTrader5 und cTrader
Auswahl von 42 Währungspaaren
Demokonto und Trading-App nutzbar
1. FIBO Group Test – Hebel und Spread


In unserem FIBO Group Erfahrungsbericht legen wir zunächst ein Augenmerk auf die Konditionen für den Handel. Für den Forex-Handel hält der Broker eine Auswahl von 42 Währungspaaren bereit. Dabei gestaltet sich der Hebel von 1:1 bis 1:400. Der minimale Marge liegt bei 0,5 % vom Handelsvolumen. Es zeigte sich positiv, dass Spreads ab Punkten aufgezeigt sind. Zudem ist das Setzen von Limit Orders und Take Profit möglich. Hierbei sollten sich Trader im Vorfeld über mögliche Gebühren erkundigen.
Darüber hinaus ist der Handel mit Silber und Gold im Angebot enthalten. Hierbei sind niedrige Spreads zwischen An-und Verkauf nutzbar. Der minimale Hebel liegt bei 1:50 und der Maximalhebel beträgt 1:200. Für Gold beträgt das minimale Kontraktvolumen 100 Unzen und für Silber 5.000 Unzen. Je nach Strategie für den Handel können Trader sowohl kurze als auch lange Positionen eröffnen. Swap sollte zudem mit einkalkuliert werden, wenn es zu einer Verschiebung der Position auf den nächsten Tag kommt.
Fazit: Beim Forex-Handel ist ein maximaler Hebel von 1:400 realisierbar. Trader sollten jedoch bei der Wahl des Hebels sowohl die Chancen als auch die Risiken abwägen. Die Spreads betragen ab 0 Punkten, was sich für Trader als vorteilig erweist. Zudem ist das Setzen von Limit Orders und Take Profit für den Handel nutzbar. Der Handel mit Gold und Silber ist mit einem Maximalhebel von 1:200 möglich.
Zum Broker des Monats eToro – Aktien, CFDs, Forex & Kryptos handeln!
2. Handelsplattformen und Kontoarten


Bei FIBO Group können Trader den Handel nicht nur über die bekannte Meta Trader 4 Plattform umsetzen. Zudem steht auch der MetaTrader 5 zur Auswahl. Wie sich in unserem FIBO Group im Test zeigte, können Trader darüber hinaus den cTrader für den Handel nutzen. Auch der automatische Handel über die AutoTrade Plattform ist eine Alternative. Das Kopieren von erfolgreichen Strategien anderer Trader kann, durch die Nutzung der AutoTrade Plattform realisiert werden. Dabei spricht diese Lösung nicht nur Einsteiger an, die nur über wenig Erfahrungen auf dem Markt verfügen, sondern ebenfalls Trader, die dadurch Zeit einsparen können.
Der Broker führt verschiedene Kontotypen auf, darunter MT4 NDD, MT4 NDD No Commission, cTrader STP und MT5 NDD. Wer sich für das MT5 NDD Konto entscheidet, kann aus 42 Währungspaaren für den Handel wählen. Beim MT4 NDD Konto beträgt die Anzahl der handelbaren Währungspaare 32. Darüber hinaus sollten Trader beim Kontotyp MT4 NDD auf die Gebühr von 0.003 % vom Geschäftsbetrag achten. Beim MT4 NDD No Commission Konto ist die Gebühr nicht aufgezeigt. Zudem unterscheiden sich die Kontoarten in weiteren Eigenschaften, dazu zählen
maximaler Hebel
Kontowährung
keine Mindesteinzahlung
Fazit: Es besteht eine zufriedenstellende Auswahl an verschiedenen Handelsplattformen. Dabei sind die leistungsstarken Plattformen MetaTrader4, MetaTrader 5 und cTrader gegeben. Dazu können Trader über die AutoTrade Plattform den automatischen Handel umsetzen, was attraktive Vorteile mit sich bringt. Es liegen zudem verschiedene Kontotypen vor, die sich mitunter in den Merkmalen Höhe des Maximalhebels, Mindesteinzahlung, Kontowährung und weiteren unterscheiden.
Zum Broker des Monats eToro – Aktien, CFDs, Forex & Kryptos handeln!
3. Wie hoch fällt die Mindesteinzahlung aus?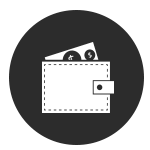 Beim Broker FIBO Group ist das Handelskonto mit einer Mindesteinzahlung zu kapitalisieren, bevor der Handel beginnt. Dazu ist ein Betrag von 0 US-Dollar aufgeführt, wie sich bei unserem FIBO Group Test zeigte. Im Vergleich mit anderen Forex– und CFD-Brokern liegt die geforderte Mindesteinlage deutlich unter dem Durchschnitt. Auch wenn Anfänger zumeist mit geringen Kapitaleinsätzen in den Handel einsteigen, ist die Höhe der Mindesteinzahlung gut zu meistern. Wer sich für die Kontoart MT5 NDD entscheidet, sollte die Höhe der Mindesteinzahlung von 500 US-Dollar beachten oder eben den entsprechenden Gegenwert in einer anderen Währung.
Die Mindesteinzahlung beim Broker zeigt sich einsteigerfreundlich. Wobei das Handelskonto natürlich auch mit höheren Beträgen bestückt werden kann. Bei der Kontowährung sind die Währungen EUR, USD und CHF für das MT5 NDD Konto aufgeführt. Wer das MT4 NDD No Commission Konto wählt, kann zusätzlich noch aus den Währungen GBP und RUB wählen. Für das MT4 NDD Konto ist lediglich die Kontowährung USD vorgesehen.
Fazit: Die Mindesteinzahlung beträgt 0 US-Dollar. Lediglich für den Kontotyp MT5 NDD ist eine Mindesteinzahlung von 500 US-Dollar erforderlich. Insgesamt ist die Höhe der Mindesteinlage einsteigerfreundlich gestaltet. Sicherlich kann das Handelskonto auch mit höheren Beträgen bestückt werden. Hier kommt es auf die individuelle Strategie für den Handel an.
4. FIBO Group Erfahrungen – Kontakt und Servicezeiten


In unserem FIBO Group Testbericht möchten wir an dieser Stelle die Servicezeiten anführen. In der Zeit von 09:00 bis 18:00 Uhr von montags bis freitags ist der Kundensupport erreichbar. Dazu können sich Trader telefonisch an den Kundenservice wenden. Als weitere Kontaktmöglichkeit können Trader die aufgezeigte E-Mail-Adresse nutzen, um eine Nachricht an den Kundensupport zu senden. Wer sich zunächst einen ersten Eindruck vom Angebot des Brokers verschaffen möchten, kann dies über die Webseite tun. Die Webseite stellt sich übersichtlich dar. Jedoch könnte das Handelsangebot in einigen Punkten umfassender beschrieben werden. Bei Fragen können zudem die folgenden Kanäle genutzt werden
Der Live-Chat ist über die Webseite nutzbar. Auch ein Rückruf kann über die entsprechende Funktion der Webseite angefordert werden. Insgesamt zeigt sich der Service zufriedenstellend und gut erreichbar. Weiter können sich Trader zur Erweiterung der Kenntnisse zu Webinaren anmelden.
Fazit: Wer sich telefonisch an den Kundenservice wenden möchte, kann dies in den Zeiten von 09:00 bis 18:00 Uhr tun. Des Weiteren kann der Kundensupport per E-Mail-Kontakt, Live-Chat, Fax und Rückruf erreicht werden. Zudem sind Webinare aufgeführt, die einer Anmeldung bedürfen. Wann das nächste Webinar stattfindet, ist über die Webseite einzusehen.
Zum Broker des Monats eToro – Aktien, CFDs, Forex & Kryptos handeln!
5. Live-Konto eröffnen und erste Einzahlung vornehmen


Die Anmeldung über das Registrierungsformular kann bequem online durchgeführt werden. Wie sich in unseren FIBO Group Erfahrungen ergab, zeigt sich die Eröffnung des Live-Kontos als einfach. Das Formular ist nach wenigen Schritten ausgefüllt. Es bedarf einer Legitimation, um den Vorgang vollständig abzuschließen. Danach können Trader die erste Einzahlung vornehmen. Dazu können die Zahlungsmethoden Banküberweisung oder Kreditkarte genutzt werden. Bei Einzahlungen per Banküberweisung sollten Trader beachten, dass diese im Laufe von 2 bis 5 Tagen ausgeführt werden. Wer sich für Zahlungen per Kreditkarte entscheidet, kann dazu unter anderen die folgenden Möglichkeiten nutzen
VISA
Maestro
MasterCard
Weitere
Aber auch verschiedene eWallets, wie Neteller und WebMoney werden vom Broker akzeptiert. Die Dauer bis zur Gutschrift gestaltet sich bei diesen Zahlungsarten als zeitnah. Beim Broker finden Trader zudem ein Demokonto vor, das ebenfalls unkompliziert eröffnet werden kann. Bei unserem FIBO Group im Test konnten wir feststellen, dass die Nutzung eine sinnvolle Möglichkeit darstellt, um die Handelsplattform kennenzulernen. Der Handel über das Demokonto erfolgt ohne Risiko, da Trader lediglich virtuelle Beträge einsetzen.
Fazit: Der Online-Handel über FIBO Group kann beginnen, sobald die Kontoeröffnung abgeschlossen und die Mindesteinzahlung geleistet wurde. Das Formular zur Kontoeröffnung ist nach wenigen Schritten ausgefüllt. Auch die Eröffnung eines Demokontos ist schnell umgesetzt. Für Ein- und Auszahlungen stehen verschiedene Zahlungsmethoden zur Wahl, dazu zählen Banküberweisung, Kreditkarte und eWallets.
6. Regulierung und Auszeichnungen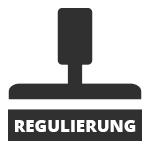 Gegründet wurde FIBO Group bereits im Jahr 1998. Der Hauptsitz des Brokers befindet sich auf Zypern. Für Trader aus Deutschland zeigt es sich relevant, dass ebenfalls ein Büro in München unterhalten wird. In unseren FIBO Group Erfahrungen zeigte sich weiter, dass Partner in Russland, Singapur und Shanghai aufgeführt sind. Der Broker wir durch die zypriotische Finanzaufsichtsbehörde der Cyprus Securities and Exchange Commission (CySEC) reguliert und unterliegt somit strengen Kontrollen. FIBO Group ist Mitglied im Investor Compensation Fund (ICF). Die Kundengelder sind je Kunde bis zu einem Betrag von 20.000 Euro geschützt.
Aufgrund der langjährigen Marktzugehörigkeit konnte der Broker bereits viele Auszeichnungen erzielen. Dabei wurden nicht nur Auszeichnungen im Bereich Service errungen, auch "best standard forex broker" bei Forex Expo Awards 2015 konnte der Broker für sich entscheiden. Den Titel "best CFD Broker" konnte FIBO Group bei Forex Expo 2011 verzeichnen. Zudem werden auf der Webseite noch weitere Auszeichnungen aus den vergangenen Jahren aufgeführt.
Fazit: Der Broker FIBO Group firmiert auf Zypern und wird von der dortigen Finanzaufsichtsbehörde der Cyprus Securities and Exchange Commission (CySEC) reguliert. Zudem ist der Broker Mitglied im Investor Compensation Fund (ICF). Der Schutz der Kundengelder ist zudem mit einem Betrag in Höhe von 20.000 Euro je Kunde aufgezeigt. Es sind mehrere Auszeichnungen aufgeführt, die der Broker in verschiedenen Bereichen erhielt.
WEITER ZUR FIBOGROUP: de.fibogroup.eu
7. Handeln per Trading-App


Durch die Nutzung einer Trading-App können Trader komfortabel von unterwegs aus dem Handel nachgehen. In unseren FIBO Group Erfahrungen zeigte sich, dass eine kostenlose Trading-App zur Verfügung gestellt wird. Für den MetaTrader 4 ist die App für Android- und iOS-Systeme erhältlich. Dabei kann über Smartphone und Tablet gehandelt werden. Wer ein mobiles Endgerät mit iOS-System verwendet, sollte beachten, dass die App für iOS 7.0 und neuer kompatibel ist. Für die folgenden Geräte steht die App dabei bereit
Die Benutzeroberfläche zeigt sich übersichtlich, sodass auch Einsteiger die nötigen Funktionen rasch finden. Neben der einfachen Bedienung zeichnet sich die App dadurch aus, dass über 30 technische Indikatoren für die Analyse genutzt werden können. Mittels der Applikation können Trader von fest jedem Ort aus auf das Geschehen am Markt reagieren. Der Zugriff auf das Handelskonto ermöglicht das Handeln auf den Finanzmärkten von unterwegs aus. Wie sich in unserem FIBO Group Test zudem zeigte, sind im Bereich der Charts drei Arten aufgezeigt, die Trader zu Analysezwecken nutzen können. Auch die ausführliche Handelsgeschichte kann über die App eingesehen werden. Um die richtige Handelsentscheidung zu treffen, ist die technische Analyse ein sinnvolles Hilfsmittel. Trader können sich über die App stets auf dem Laufenden halten, um schnell auf Marktschwankungen reagieren zu können.
Fazit: Auch der Handel per Trading-App kann über den Broker umgesetzt werden. Dazu steht die App kostenlos bei Google Play und im App Store zum Download bereit. Die App ist für Smartphones und Tablets mit iOS- oder Android-System verfügbar. Trades können von unterwegs aus gesetzt werden. Zu Analysezwecken können über 30 technische Indikatoren verwendet werden. Zudem sind drei Arten von Charts aufgezeigt, die ebenfalls als Hilfsmittel zur Analyse genutzt werden können.
8. Fazit: FIBO Group besticht durch attraktive Spreads


Die Leistungen und Konditionen des Brokers FIBO Group präsentieren sich insgesamt als kundenorientiert angelegt. Dabei können Trader von überzeugenden Spreads profitieren. Wobei je nach gewählter Kontoart auf die zusätzlichen Gebühren für den Handel geachtet werden sollte. In unserem FIBO Group Testbericht führten wir auf, dass über den regulierten Broker der Handel mit einer Auswahl von 42 Währungspaaren möglich ist. Dazu sind niedrige Spreads ab 0 Punkten angegeben. Der maximale Hebel beträgt 1:400 und der minimale Marge ist mit 0,5 % vom Handelsvolumen aufgeführt. Zudem können Trader mit Gold und Silber handeln und das zu niedrigen Spreads zwischen An- und Verkauf. Auch hier ist ein ansprechender Maximalhebel von 1:200 angezeigt, wobei Trader stets auch die Risiken des Hebeleffekts im Auge behalten sollten.
Des Weiteren stellte sich dar, dass für den Handel die Handelsplattformen MetaTrader 4, MetaTrader 5 oder cTrader verwendet werden können. Die Mindesteinzahlung liegt bei 0 US-Dollar. Ein- und Auszahlungen können über verschiedene Zahlungsarten vorgenommen werden, darunter auch bekannte eWallets. Die Kontoeröffnung kann komfortabel online umgesetzt werden. Bei Fragen zur Eröffnung des Handelskonto oder zum Angebot selbst kann der Kundenservice telefonisch, per E-Mail-Kontakt, Live-Chat oder Fax erreicht werden. Es ist ein Demokonto aufgeführt, dessen Nutzung zur Vorbereitung für den Handel mit Echtgeld zu empfehlen ist. Auch die Trading-App zeigt sich hilfreich für den Handel.
Fragen & Antworten zu FIBO Group
Wo hat der Broker seinen Hauptsitz?

FIBO Group hat seinen Hauptsitz auf Zypern.

Handelt es sich bei FIBO Group um einen regulierten Broker?

FIBO Group wird unter anderem von der CySEC reguliert.

Kann ich den Handel bei FIBO Group im Vorfeld erst testen?

Ja, FIBO Group stellt ein kostenloses Demokonto zur Verfügung.

Welche Handelsprodukte bietet FIBO Group an?

Bei FIBO Group können Sie mit Devisen handeln.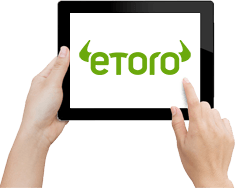 BROKER DES MONATS: ETORO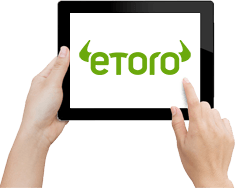 24/7 Krypto-Handel möglich
Krypto-Trading mit Hebel 1:2
Trading-Plattform in über 20 Sprachen
Jetzt direkt zu unserem Broker des eToro!