BITPANDA ERFAHRUNGEN 2020: WALLET UNTERSTÜTZT 6 DIGITALE WÄHRUNGEN
KRYPTO BÖRSEN TESTSIEGER
Eigene Krypto-Fiat-Börse NAGAx
Große Auswahl an Digitalen Assets
24/5 Kundensupport
WEITER ZU NAGA Markets:

www.naga.com
Bei Bitpanda handelt es sich um eine Krypto Börse mit Hauptsitz in Wien. Die Gründung von Bitpanda fand im Jahr 2014 statt. Über die Handelsplattform können Anleger digitale Währungen kaufen und verkaufen. Dabei stellt sich die Funktionsweise als vollautomatisiert dar. Die Ausführung des Handels geht somit sehr schnell vonstatten. Wie bei den Bitpanda Erfahrungen festzustellen war, können Kryptowährungen über die Plattform nur gegen Euro gekauft werden. Der Verkauf von digitaler Währung ist bei Bitpanda für jeden möglich. Hingegen der Kauf nur für Kunden innerhalb der EU und einigen weiteren Ländern.
Weiter zu BitPanda:

www.bitpanda.com
Vor-und Nachteile dieses Anbieters:
Unterstützt werden Bitcoin, Ethereum, Dash, Litecoin, Ripple und Bitcoin Cash
Viele akzeptierte Zahlungsmethoden bei Gold-Status
Limits werden übersichtlich aufgeführt
Neteller und Skrill werden auch bei Auszahlungen akzeptiert
Beim Handel mit Beträgen von mehr als 1 Mio. Euro steht Bitpanda OTC
Ripple kann derzeit nicht transferiert werden
Die Handelskonditionen im Überblick:
Kontovarianten Starter, Bronze und Gold je nach Account-Level
Für die unterstützten Kryptowährungen liegen Mindestauszahlungsbeträge vor z.B. 0.00150000 BTC
Mindesteinzahlung 0.00100 BTC
Für Einzahlungen unter 0.25000 BTC fallen Gebühren an
Kauf von Kryptowährung für Kunden, die innerhalb der EU oder in der Schweiz, Kroatien oder Norwegen wohnhaft sind
Handelsangebot: Starter, Bronze oder Gold


Bei unseren Erfahrungen mit Bitpanda haben wir zunächst einen Blick auf das Handelsangebot geworfen. Für registrierte Kunden aus der EU, Kroatien, Schweiz oder Norwegen ist das Kaufen und Verkaufen von sechs Kryptowährungen über die Plattform möglich. Neben der führenden Kryptowährung Bitcoin umfasst das Angebot noch Bitcoin Cash, Ethereum, Litecoin, Dash und Ripple. Wobei wir an dieser Stelle anmerken möchten, dass Ripple zum Zeitpunkt unserer Bitpanda Erfahrungen nicht transferiert werden konnte.
Ein Krypto Marktplatz kann Limits aufführen, die sich für den Kauf von digitaler Währung wichtig erweisen. Auch bei Bitpanda konnte im Test festgestellt werden, dass Limits vorliegen. Die Limits für Kauf und Verkauf richten sich nach der gewählten Zahlungsmethode und dem Account-Level. Bei Bitpanda gibt es die folgenden Level:
Bitpanda Starter:
Die Anforderung, um ein Starter-Konto nutzen zu können, stellt sich durch eine verifizierte E-Mail dar. Über dieses Konto können keine Käufe durchgeführt werden. Dabei spielt es keine Rolle, für welche Zahlungsmethode sich der Kunde entschieden hat. Es können jedoch Verkäufe über das Konto erfolgen wie zum Beispiel mit SEPA-Banküberweisung mit einem Tageslimit von 1.000 Euro. Für alle Account-Level gibt es zudem noch ein Monatslimit und ein Gesamt-Limit, die sich wiederrum nach der gewählten Zahlungsmethode richten.
Bitpanda Bronze:
Eine verifizierte Telefonnummer gehört zu den Anforderungen für das Level Bronze. Hier ist der Kauf und Verkauf von Kryptowährung über die akzeptierten Zahlungsmethoden möglich. Lediglich mit Kreditkarte können bei diesem Level keine Käufe vorgenommen werden. Das Tageslimit für einen Kauf von Kryptowährung per SEPA-Überweisung beträgt 50 Euro und ebenso liegt das Monatslimit beim genannten Betrag.
Bitpanda Gold:
Die Limits beim Account-Level Gold liegen sowohl für Käufe als auch für Verkäufe deutlich höher. Es sind auch Käufe mit Kreditkarte möglich. Um den Gold-Status zu erhalten, sind die Anforderungen bezüglich der Verifizierung zu erfüllen, was mit verify-U oder mit IDnow umgesetzt werden kann. Digitale Währung kann mit SEPA-Überweisung mit einem Tageslimit von 500 Euro gekauft werden.
Ein Silber Account ist in Planung und soll bald zur Verfügung stehen. Der Handel von Kryptowährung kann bei Bitpanda gegen Euro umgesetzt werden. Zu den Möglichkeiten bei Bitpanda zählt auch "Bitpanda to go". Wer Bitcoin und Co. in bar gegen Euro kaufen möchte, kann dies in einer Filiale der österreichischen Post tun. Die Stückelungen sind in 50 Euro, 100 Euro und 500 Euro eingeteilt. Der Code ist online einzulösen. Die gekaufte Kryptowährung wird an das Bitpanda Wallet überwiesen.
Das Handelsangebot umfasst bei Bitpanda sechs Kryptowährungen, die gegen Euro gekauft werden können. Mit dem Account-Level Starter können Verkäufe durchgeführt werden, aber keine Käufe. Wer Bitcoins oder andere digitale Währungen über die Plattform kaufen möchte, muss sich entsprechend verifizieren, um mindestens das Level Bronze zu erreichen.
Weiter zu BitPanda:

www.bitpanda.com
Handelsplattform: In wenigen Schritten zum Bitcoin


Bei unserem Bitpanda Test konnte festgestellt werden, dass Anleger nur bis zu Volumen von 2.500 Euro über das Gold-Level handeln können, solange die Verifizierungsorder nicht erfolgt ist. Hierzu können die Zahlungsmethoden SOFORT, SEPA-Banküberweisung oder Giropay genutzt werden. Es zeigt sich, dass der Kauf von Kryptowährung relativ unkompliziert durchgeführt werden kann. Kunden müssen sich zunächst in das Benutzerkonto einloggen. Dazu sind die E-Mail-Adresse und das Passwort anzugeben. Zudem ist noch eine Rechenaufgabe zu lösen. Der Login kann auch über Google+ und Facebook erfolgen. Die Menüführung der Handelsplattform zeigt sich übersichtlich, sodass der Menüpunkt "Kauf" leicht gefunden werden kann.
Wer beispielweise Ethereum kaufen möchte, muss dies auswählen. Im nächsten Schritt kann ein Zahlungsdienstleister für die Transaktion bestimmt werden. Der aktuelle Grundpreis für Ethereum wird angezeigt. Für welchen Betrag in Euro Ethereum gekauft werden soll, ist darüber hinaus anzugeben. Wie viel Ether-Coins beziehungsweise Teilmengen man für den ausgewählten Betrag erhält, wird sofort angezeigt. Der Mindestbetrag für einen Kauf liegt bei 25 Euro. Der Kauf kann im letzten Schritt abgeschlossen werden.
Die Handelsplattform konnte bei unseren Erfahrungen mit Bitpanda durch eine nutzerfreundliche Bedienoberfläche punkten. Die Menüführung ist übersichtlich, sodass auch Anfänger einen leichten Einstieg in den Handel mit Kryptowährungen finden dürften. Es sind nur wenige Eingaben erforderlich, bevor der Kauf abgeschlossen werden kann.
Kaufabwicklung: Mindesteinzahlung und Mindestauszahlung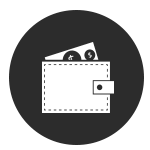 Auch die Gebühren stellen ein wichtiges Kriterium in unserem Bitpanda Krypto Erfahrungen dar. Wie sich zeigt, sind alle Gebühren im angezeigten Plattform-Preis enthalten. Im Rahmen der Transparenz kann sich dies als weniger übersichtlich erweisen. Die Höhe der Gebühren ist auch abhängig von der gewählten Zahlungsmethode. Für die unterstützten Kryptowährungen wird eine Mindesteinzahlung aufgeführt, die sich nach der jeweiligen Kryptowährung richtet. Für Bitcoin beträgt die Mindesteinzahlung 0.00100 BTC. Es können Einzahlungsgebühren anfallen, wenn sich die Einzahlung unter einem bestimmten Betrag befindet. Je nach Account-Level können die folgenden Zahlungsmethoden für eine Auszahlung genutzt werden:
Euro Wallet
SEPA Überweisung
Amazon Gutschein
Neteller
Skrill
Was den Mindestbetrag für eine Auszahlung betrifft, so kann dieser auch über die Wallet in Erfahrung gebracht werden. Die Mindestauszahlung für Ethereum liegt zum Beispiel bei 0.02000000 ETH. Die Wallet Auszahlungsgebühren liegen hierbei bei 0.00045715 ETH. Die Gebühren für die verschiedenen Kryptowährungen im Bereich Ein- und Auszahlung werden transparent in Form einer Liste zur Verfügung gestellt.
Die Erfahrung mit Bitpanda hat gezeigt, dass unter den Auszahlungsmöglichkeiten auch Neteller und Skrill zu finden sind. Nicht alle Krypto Börsen akzeptieren die genannten E-Wallets. Es können Gebühren für Einzahlungen anfallen, wenn dabei nicht ein bestimmter Betrag überschritten wird. Auch die Auszahlungsgebühren sollten von Kunden beachtet werden.
Weiter zu BitPanda:

www.bitpanda.com
Kurse: Günstigen Kaufzeitpunkt ausmachen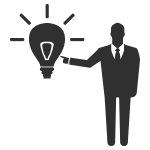 Über die Plattform von Bitpanda kann rund um die Uhr gehandelt werden. So können Anleger auf Kursschwankungen durch einen Kauf oder Verkauf reagieren. Doch bevor in Kryptowährung investiert wird, sollten sich Anleger mit dem Kurs befassen und das sowohl mit dem aktuellen als auch mit den historischen. Anhand von Live-Charts kann die Entwicklung von Bitcoin oder anderen digitalen Währungen nachvollzogen werden. Viele Krypto Börsen bieten Charts über die Webseite an, bei denen verschiedene Zeitintervalle eingestellt werden können. Über die Webseite von Bitpanda wird wohl ein Preisverlauf angezeigt, aber Zeitintervalle können nicht eingestellt werden.
Wie der aktuelle Kurs der Kryptowährung steht, deren Kauf oder Verkauf in Erwägung gezogen wird, sollte zunächst abgeklärt werden. Die Kursentwicklung richtig zu prognostizieren, kann sich aufgrund der Volatilität von Kryptowährungen schwierig gestalten. Das Risiko sollte bei einer Investition in digitale Währung nicht außer Acht gelassen werden.
Kontoeröffnung: Unsere Bitpanda Erfahrungen mit der Registrierung


Wer sich für Bitpanda entschieden hat, muss sich registrieren, um über die Plattform handeln zu können. Über die Schaltfläche "Registrieren" gelangen Anleger zum ersten Schritt, der die Eingabe der E-Mail-Adresse verlangt. Wie die Bitpanda Krypto Erfahrungen zeigen, folgt nun der Erhalt einer Bestätigungsmail. Es ist erforderlich, dass die E-Mail-Adresse über den Link bestätigt wird, der sich in der Bestätigungsmail findet. Natürlich muss auch ein Passwort festgelegt werden. Es ist darauf zu achten, dass ein starkes Passwort gewählt wird, das über eine gewisse Länge verfügt und aus Zeichen, Buchstaben und Zahlen besteht. Das Passwort sollte sicher aufbewahrt und vor dem Zugriff unbefugter geschützt werden.
Die AGB von Bitpanda sollten gründlich durchgelesen werden, bevor diese bestätigt werden. Die Registrierung ist schnell abgeschlossen, sodass der Funktionsumfang der Plattform zeitnah genutzt werden kann. Für mehr Sicherheit empfiehlt es sich, die 2-Faktor-Authentifizierung zu nutzen. So können Nutzer sicherstellen, dass der Zugriff auf das Konto nur durch den Nutzer selbst erfolgt. Wenn sich persönliche Daten ändern, können diese nicht über das Benutzerkonto geändert werden. Dazu ist eine E-Mail an den Support zu schreiben.
Die Registrierung kann schnell realisiert werden. Es sollte darauf geachtet werden, dass ein starkes Passwort gewählt wird und auch die 2-Faktor-Authentifizierung kann die Sicherheit des Kontos unterstützen. Eine Informationseinholung über die Anforderungen an die Account-Level zeigt sich hilfreich, bevor mit dem Handel gestartet wird.
Weiter zu BitPanda:

www.bitpanda.com
Transaktionen: Zahlungsoptionen abhängig vom Account-Level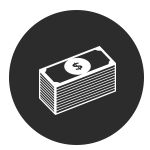 Bei Bitpanda gibt es eine sinnvolle Auswahl an Zahlungsmethoden, was sich für Kunden von Vorteil zeigt. Jedoch gestaltet sich die Auswahl an Zahlungsoptionen beim Starter-Level klein, was wohl auch damit zusammenhängen dürfte, dass keine Käufe über diesen Account durchgeführt werden können. Es kann lediglich ein Bonus eingelöst oder Euro Wallet genutzt werden. Beim Bronze-Level können zudem noch SOFORT und Banküberweisung verwendet werden. Die größte Auswahl an Zahlungsmethoden findet sich beim Gold-Level. Hier können neben den genannten Zahlungsmöglichkeiten, auch noch die folgenden genutzt werden:
VISA oder Mastercard
GIROPAY
EPS
Neteller
Skrill
Bei Zahlungen mit Kreditkarte können zusätzliche Gebühren anfallen, die seitens der Bank entstehen. Es ist ratsam, sich im Vorfeld über mögliche Gebühren zu informieren, die für Zahlungen mit VISA oder Mastercard anfallen können. Bei Zahlungen per Banküberweisung kann es im Vergleich mit anderen Zahlungsmöglichkeiten etwa länger bis zur Gutschrift dauern.
Anleger, die die Anforderungen für das Gold-Level erfüllen, können aus einer ansprechenden Auswahl an Zahlungsmöglichkeiten wählen. Dabei können Kunden sich auch für Kreditkartenzahlungen entscheiden. Die gewünschte Zahlungsmethode ist im Kauf-Auftrag anzugeben.
Support und Service: Kundenservice per E-Mail erreichbar


Die Webseite von Bitpanda ist auf Deutsch verfügbar. Darüber hinaus gibt es noch eine Sprachenauswahl. Die Bewertung für den Hilfe-Bereich fällt gut aus, da dieser ebenfalls auf Deutsch zur Verfügung gestellt wird. Dies ist bei verschiedenen anderen Krypto Börsen nicht der Fall. Die FAQs sind für die Informationseinholung wichtig. Bei unseren Bitpanda Erfahrungen konnte die gesuchte Kategorie schnell im Hilfe-bereich gefunden werden, da dieser sehr übersichtlich angelegt ist. Aktuelle Informationen über das Angebot können auch über Facebook oder Twitter nachgelesen werden, da Bitpanda hier vertreten ist.
Auch wenn sich die Registrierung einfach gestaltet, können sich dennoch Fragen ergeben. Zu einem guten Service gehört auch ein gut erreichbarer Kundensupport. Unter den Kontaktmöglichkeiten findet sich ein E-Mail-Kontakt. Dass eine kostenlose Hotline für Kunden und Interessierte bereitgestellt wird, konnten wir bei unseren Erfahrungen nicht entdecken. Ein Live-Chat zählt nicht zu den angebotenen Kontaktwegen.
Der Kundensupport kann lediglich über die aufgezeigte E-Mail-Adresse erreicht werden. Ein direkter Kontakt zum Kundenservice über eine Hotline ist nicht möglich. Ebenso zählt auch ein Live-Chat nicht zu den Kontaktmöglichkeiten. Die Auswahl an Kontaktwegen präsentiert sich weniger kundenorientiert.
Weiter zu BitPanda:

www.bitpanda.com
Sicherheit: Höheres Account-Level durch Verifizierung per Videochat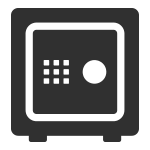 Ob Bitpanda Betrug oder seriös ist, können wir bereits zu Beginn dieses Abschnitts beantworten. Bitpanda stellt seinen Kunden einen seriösen Service zur Verfügung. Bei den Bitpanda Erfahrungen haben wir ein Augenmerk auf die Sicherheit gelegt. Bereits zuvor haben wir die 2-Faktor-Authentifizierung angesprochen, durch die das Konto zusätzlich geschützt werden kann. Aber nicht nur das Konto wird durch die Nutzung zusätzlich geschützt, sondern auch die Wallet. Zu den Leistungen von Bitpanda zählt nicht nur die Handelsplattform, sondern auch die Bitpanda Wallet. In der Wallet können die gekauften Kryptowährungen aufbewahrt werden, daher ist diese gut abzusichern. Um die 2-Faktor-Authentifizierung nutzen zu können, wird ein Smartphone benötigt.
Was die Daten angeht, so müssen sich Anleger entsprechend verifizieren, wenn ein höheres Tages- oder Monatslimit erreicht werden soll. Wer nur wenige Information angeben möchte, muss niedrigere Limits in Kauf nehmen.
Das Bronze-Level kann sich für den Einstieg nützlich erweisen. Wer jedoch größere Beträge in Kryptowährung investieren möchte, muss eine entsprechende Verifizierung durchlaufen. Dazu kann die Verifizierung per Videochat durchgeführt werden. Wer die geforderten Angaben nicht erbringen möchte, kann auch nicht von den höheren Limits Gebrauch machen.
Resonanz aus der Fachpresse: Gute Resonanzen


Bitpanda macht nicht nur durch das Handelsangebot auf sich aufmerksam, das über die Plattform genutzt werden kann. Auch das Angebot "Bitpanda to go" fand bereits in der Presse einige Resonanz. Es ist schließlich auch eine Besonderheit, dass Bitcoin und andere Kryptowährungen gegen Bargeld in einer Filiale der österreichischen Post gekauft werden können. In Deutschland gib es diese Möglichkeit noch nicht. Das Bitpanda seriös ist, wird nicht angezweifelt. Insgesamt fällt die Resonanz zu Bitpanda gut aus. Gerade für Anfänger kann sich die Plattform als guter Einstieg erweisen.
Bitpanda kann auf ein gutes Jahr 2017 zurückblicken. Derzeit beschäftigt das Unternehmen etwa 40 Mitarbeiter. Die Zahl der Nutzer beläuft sich aktuell auf circa 600.000. In Europa zählt das Unternehmen zu den erfolgreichsten Handelsplattformen, über die digitale Währungen gekauft und verkauft werden können. Für 2018 ist eine Zweigniederlassung in London geplant. Eine Auszeichnung konnte Bitpanda auch schon für sich in Anspruch nehmen. Das Unternehmen wurde im Jahr 2017 mit der Auszeichnung "Best Fintech Startup" bedacht.
In der Presse konnte Bitpanda nicht nur für die Handelsplattform von größtenteils positiven Resonanzen profitieren. Auch "Bitpanda to go" machte bereits mehrfach auf sich aufmerksam. Darüber hinaus konnte das junge Unternehmen im Jahr 2017 eine Auszeichnung für sich erringen. Die Anzahl der Nutzer steigt, was für ein überzeugendes Angebot spricht.
Weiter zu BitPanda:

www.bitpanda.com
Fazit: Handelsplattform für Käufer aus der Eurozone


Über die Handelsplattform können sechs Kryptowährungen gehandelt werden. Dazu ist ein Mindestbetrag von 25 Euro aufgeführt. Der Kauf von digitaler Währung ist nicht für Kunden außerhalb von Europa möglich, wohl aber der Verkauf. Die Plattform zeigt sich für Einsteiger gut geeignet. Es gibt viele Zahlungsmöglichkeiten, die für Ein- und Auszahlungen genutzt werden können. Es können Gebühren für Einzahlungen anfallen. Ab einem gewissen Betrag sind Einzahlungen kostenlos. Es wird beim Kauf ein Gesamtpreis angezeigt. Dabei werden die Gebühren nicht separat aufgeführt, was wir als nicht sonderlich transparent erachten.
Sowohl die Limits als auch Gebühren für Ein- und Auszahlungen können über eine Tabelle eingesehen werden, die auf der Webseite zur Verfügung gestellt wird. Lediglich beim Gold-Level sind Käufe mit Kreditkarte möglich. Bitpanda Betrug liegt nicht vor. Anders als bei einem Krypto Markplatz erfolgt der Kauf vollautomatisiert, nachdem der Auftrag erteilt wurde. Die Bedienung der Handelsplattform ist benutzerfreundlich aufgebaut, sodass auch unerfahrene Nutzer relativ mühelos einen Kauf-Auftrag erteilen können. Neben der Handelsplattform zählt auch die Bitpanda Wallet zu den Leistungen. Die Kryptowährungen können jedoch auch in ein anderes Wallet übermittelt werden. Der Kundenservice ist über einen E-Mail-Kontakt erreichbar und nicht über eine Hotline.
Fragen & Antworten zu bitpanda
Wo hat die Kryptobörse ihren Sitz?

bitpanda hat Ihren Sitz in Wien, Österreich.

Ist die Kontoeröffnung kompliziert?

Nein! Die Kontoeröffnung ist in wenigen Schritten möglich!

Kann ich den Handel bei bitpanda im Vorfeld erst testen?

Nein, bitpanda stellt kein Demokonto zur Verfügung.

Wieviele verschiedene Kryptowährungen bietet bitpanda an?

Bei bitpanda können Sie über 30 verschiedene Kryptowährungen handeln.

Weiter zu BitPanda:

www.bitpanda.com
KRYPTO BÖRSEN TESTSIEGER
Eigene Krypto-Fiat-Börse NAGAx
Große Auswahl an Digitalen Assets
24/5 Kundensupport
WEITER ZU NAGA Markets:

www.naga.com