XM.com Erfahrungen – Alle Meinungen mit Bewertung im Test!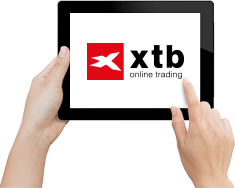 TESTSIEGER CFD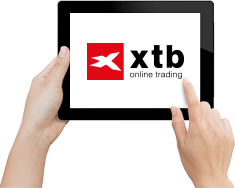 Renommierter Forex & CFD Broker
Kostenloses Demokonto
Deutschsprachiger Support
WEITER ZU XTB:

www.xtb.com/de
Das Unternehmen XM.com, ehemals XEMarkets, ist ein Online-Broker mit Geschäftssitz auf Zypern, der durch die Trading Point of Financial Instruments Limited betrieben wird. Neben der Regulierung durch die zypriotische Finanzaufsichtsbehörde Cyprus Securities and Exchange Commission (CySEC) verfügt der Broker über Genehmigungen europäischer Anbieter, darunter auch Deutschland, und agiert nach den vorgeschriebenen Regeln der MiFID (Markets in Financial Instruments Directive). XM.com ist ein Market Maker mit Schwerpunkt auf dem Devisenhandel.
1. Die Vor- und Nachteile des Brokers XM.com
Sehr geringe Mindesteinzahlung – ideal für Trading-Anfänger
Hebelwirkung mit bis zu 30:1
Große Auswahl an mehr als 100 Basiswerten
Übersichtlich gestaltete Plattform
Vielfältige Zahlungsmethoden
Gute Boni-Systeme
Kleinste Handelsgröße Micro-Lot
Eigener Kundenberater
MetaTrader 4 im Angebot
Bildungsangebot ist ausbaufähig
Agiert als Market Maker
In unserem XM.com Test erwies sich der Broker, der vorher als XEMarkets agierte, als zuverlässiges Unternehmen für Trader. Insbesondere für Neulinge im Tradingbereich dürfte die geringe Mindesteinzahlung vorteilhaft sein, auch wenn das Angebot zur persönlichen Weiterbildung noch sehr begrenzt ist. Doch die Kunden des zypriotischen Unternehmens profitieren von einem eigenen Kundenberater, den der Broker ihnen nach unseren XM.com Erfahrungen zur Seite stellt. Auch die mehr als 50 handelbaren Währungspaare, das gute Bonusangebot, die übersichtliche Handelsplattform sowie die Hebelwirkung von bis zu 30:1 sprechen für XM.com.
Weiter zur XM:

www.xm.com
2. Die Konditionen von XM.com im Überblick
Über 50 handelbare Währungspaare
Weitere 20 Basiswerte im Bereich des CFD-Handels
5 Euro oder äquivalent Mindesteinzahlung
Mindesthandelssumme ein Micro-Lot (1.000 Einheiten inkl. Hebel)
Mobiles Trading über iPhone sowie Android-Smartphones
Demokonto
Spread auf Majors wie EUR/USD ab 1 Pip
Deutschsprachiger Kundensupport
Maximaler Hebel 30:1
Kontowährungen USD, EUR, GBP, JPY, CHF, AUD, RUB, PLN, HUF, SGD, ZAR
3. Regulierung und Einlagensicherung
Sicherheit durch europäische Genehmigungen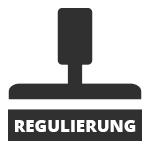 Unternehmen, die ihren Geschäftssitz so wie XM.com auf Zypern haben, eilt oftmals ein unguter Ruf voraus. Der Online-Broker hat daher neben der Regulierung durch die zypriotische Aufsichtsbehörde CySEC zusätzliche Genehmigungen bei europäischen Anbietern beantragt und auch erhalten. Zu diesen Anbietern gehört unter anderem auch Deutschland, und XM.com hat sich damit freiwillig den Richtlinien der deutschen Finanzaufsichtsbehörde BaFin unterworfen. Mit diesem Schritt zeigt XM.com deutlich, dass das Unternehmen den Vergleich mit Anbietern aus dem europäischen Raum nicht fürchtet und sich die gleichen Standards auferlegt. Seit 25 Jahren auf dem Markt gibt das Unternehmen seine gesammelten Erfahrungen an seine Kunden weiter.
Regulierung durch die zypriotische Finanzbehörde CySEC
Zusätzliche Genehmigungen europäischer Anbieter
Wahrung der Richtlinien der MiFID
Klar formulierte Datenschutzrichtlinien
Wie bereits bei den Ein- und Auszahlungsmethoden ersichtlich, legt der Online-Broker großen Wert auf Datenschutz und Sicherheit der Kunden. Bereits die klar formulierten Datenschutzrichtlinien, die auf der Webseite hinterlegt sind, bieten den Kunden einen ersten Einblick. Die Standardangaben, die die Kunden bei jeder Kontoeröffnung mitteilen müssen, wie Name, Adresse und Finanzdaten, werden für die Kontoführung und für die Überprüfung der Kundenbedürfnisse benötigt und sind so auch in den Datenschutzrichtlinien beschrieben. Weiterhin werden die Daten auch an Berater des eigenen Unternehmens und an Introducing Berater weitergegeben. Allerdings nur an diejenigen Berater, mit denen das Unternehmen eine vertragliche Zusammenarbeit vereinbart hat. Zu der Herausgabe der Kundendaten an Regulierungsbehörden bei begründeten Forderungen ist der Online-Broker rechtlich verpflichtet und kommt dieser Verpflichtung auch nach.
Umfassende Informationen zum Datenschutz auf der Webseite
AGBs und Risikohinweise komplett auf Deutsch
Übersichtliche und klare Informationen
4. Unsere XM.com Erfahrungen mit dem Handelsangebot
Abwechslungsreich und fair
Als klassischer Online-Broker agierend bietet XM.com seinen Kunden den Handel mit CFDs und hauptsächlich den Handel mit Forex an. Die Kunden können bei dem Unternehmen zwischen drei Asset-Klassen (Rohstoffe, darunter auch Edelmetalle und Öl, Forex und Indizes) wählen. Der Broker sorgt mit über 50 zur Verfügung stehenden Währungspaaren für eine große Auswahl an Handelsmöglichkeiten für den Kunden. Eine schnelle Ausführung der Aufträge, mehr als 99 Prozent der Aufträge werden innerhalb von einer Sekunde umgesetzt, spricht ebenfalls für eine gute Organisation innerhalb des Unternehmens. XM.com bietet seinen Kunden trotz unterschiedlicher Kontomodelle für jedes Konto die gleichen Spreads an. Alle Währungspaare verfügen über besonders enge Spreads, was positiv zu bewerten ist. Die flexible Hebelwirkung, die bei dem Online-Broker zwischen 1:1 und 30:1 liegt, kommt den Kunden ebenfalls entgegen. Auch den Kundenschutz vernachlässigt XM.com bei seinen Handelsangeboten nicht. Zum Schutz vor Negativsalden werden über Nacht keine Änderungen an den Margen vorgenommen. Gerade Neueinsteiger können hiervon profitieren. Auf virtuelle Dealer Plug-ins wird ebenso verzichtet wie auf die Ablehnung von Aufträgen. Sämtliche an den Broker herangetragene Aufträge werden auch durchgeführt.
Über 50 Währungspaare
3 Asset-Klassen: Rohstoffe, Indizes, Forex-Paare
Sehr schnelle Umsetzung der Aufträge
Wenngleich das CFD Trading mit einem hohen Risiko verbunden ist, lassen sich mitunter hohe Gewinne erzielen. Hierfür müssen Trader die Kurse jedoch kontinuierlich im Blick haben und können z. B. ein Echtzeit-Finanzdiagramm nutzen.
Weiter zur XM:

www.xm.com
5. Unser XM.com Test – die Handelskonditionen im Review
Zuverlässigkeit und Risikominimierung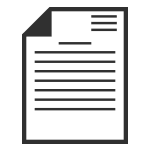 Drei unterschiedliche, kostenfreie Kontomodelle stehen für die Kunden zur Auswahl bereit: das Micro-Konto, das Standard-Konto und das Executive-Konto.
Bereits ab einer Mindesteinzahlung von 5,00 Euro kann das Micro-Konto eröffnet werden. Das Kontomodell hat eine Volumengröße von 1.000 Lot, eine variable Hebelwirkung zwischen 1:1 bis 30:1, die von der Höhe der Einzahlungssumme abhängig ist, und eine Lot-Einschränkung pro Ticket von 100. Die maximale Einzahlung auf das Micro-Konto beträgt 100.000 Euro.
Das Standard-Konto verlangt ebenfalls eine Mindesteinzahlung von 5,00 Euro und bietet die gleiche Hebelwirkung wie das Micro-Konto. Unterschiedlich ist die Volumengröße, die hier 100.000 Lot beträgt, und darüber hinaus die Einschränkung mit 50 Lot pro Ticket.
Ein deutlicher Sprung ist zum Executive-Konto zu verzeichnen. Neben einer Hebelwirkung von 30:1 und einer Lot-Einschränkung von 50 pro Ticket verlangt XM.com eine Mindesteinzahlung von 100.000 Euro.
Drei unterschiedliche, kostenfreie Kontomodelle
Abwechslungsreiches Angebot mit fairen Handelskonditionen
Geringe Mindesteinzahlung
6. Leistungen und Extras bei XM.com
Lernen im kostenlosen Demokonto mit hohem Startguthaben
Viele Kunden vergleichen bei der Auswahl eines Online-Brokers mittlerweile auch die Zusatzangebote der einzelnen Anbieter. Dem hat auch XM.com Rechnung getragen und bietet seinen Kunden ein kleines, aber gut durchdachtes Weiterbildungsangebot an. Jeden Dienstag, immer um 20:00 Uhr, haben deutschsprachige Kunden die Möglichkeit, sich bei Webinaren über Themen rund um den Online-Handel zu informieren, weiterzubilden und sich mit diesen Sachverhalten auseinanderzusetzen.
Strategien und Taktiken können Kunden völlig risikofrei mit dem großzügig ausgestatteten Demokonto testen – 100.000 Dollar Spielgeld hinterlegt der Broker pro Demokonto für seine Kunden. Die Höhe der hinterlegten Summe unterscheidet das Demokonto des Online-Brokers XM.com deutlich von anderen Anbietern, die entweder kein Demokonto oder deutlich weniger Spielgeld zur Verfügung stellen.
Kostenloses Demokonto für den Forex- und CFD-Handel
Jeden Dienstag deutschsprachige Webinare
Regelmäßige Marktausblicke
7. XM.com Testberichte & Auszeichnungen
Der Broker hat in der Vergangenheit einige Auszeichnungen bekommen. Darunter sein Angebot als bestes innovatives Forex-Produkt des Jahres 2013 von der Arabcom Group. Die Lagos Forex Expo & Conference zeichnete XM.com im Jahr 2013 zum am schnellsten wachsenden Broker aus.
8. Fragen und Antworten zum Broker
Wie können Einzahlungen auf das Handelskonto vorgenommen werden?
Vielfältig und unkompliziert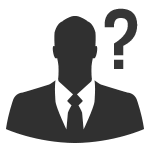 XM.com folgt mit seinen unterschiedlichen Zahlungsmethoden den verschiedenen Zahlungsgewohnheiten der Kunden und bietet ein umfassendes Paket an. Im Gegensatz zu anderen Brokern, die oftmals nur eine begrenzte Anzahl an Einzahlungsmöglichkeiten anbieten, stellt XM.com eine große Palette an Zahlungsmethoden zur Verfügung. So ist es den Kunden möglich, neben den gängigen Karten wie VISA, MasterCard und Maestro-Card auch Einzahlungen per UnionPay und Diners Club zu tätigen. Banküberweisungen und Zahlungen über Western sind ebenso unkompliziert wie Zahlungen mittels der elektronischen Zahlsysteme Neteller, giropay, Skrill, paysafe, iDeal und Sofortüberweisungen.
Bevor es zu einer Auszahlung kommen kann, muss der Kunde sich legitimieren und einen Identitätsnachweis erbracht haben. Diese Maßnahme des Brokers ist als positiv zu betrachten, da es sich hierbei um eine Schutzmaßnahme des Unternehmens für die Kunden handelt. Grundsätzlich erfolgen Auszahlungen über den gleichen Weg, auf dem auch die Einzahlungen vorgenommen werden. Daher sollte sich der Kunde bereits im Voraus überlegen, wie er seine Einzahlung vornimmt.
Große Auswahl an Einzahlungsmöglichkeiten
Kostenlose Kontoführung
Auszahlung erfolgt auf dem gleichen Weg wie die Einzahlung
Gibt es bei XM.com einen Einzahlungsbonus?
Verschiedene Angebote für Neu- und Bestandskunden
XM.com ist ein Broker, der großen Wert auf unterschiedliche Bonussysteme legt. Wird ein Konto bei dem Unternehmen eröffnet, so bekommt der Kunde einen sofortigen Bonus in Höhe von 30,00 Dollar gutgeschrieben, der dem Kunden dann auch gleich zum Handeln zur Verfügung steht. Weitere Boni in unterschiedlichen Höhen vergibt der Online-Broker bei Einzahlungen auf das Konto. Bei Einzahlungen bis 500 Euro erhält der Kunde einen Bonus in Höhe von 50 %, und auf Einzahlungen bis 5.000 Euro bekommt der Kunde immer noch einen Bonus von 20 %. Darüber hinaus unterhält der Broker ein Treuepunkte-System. Die Treuepunkte können ab einer bestimmten Anzahl in Bargeld oder andere Boni umgewandelt werden und kommen damit wieder den Kunden zugute.
Sofortiger Kontoeröffnungsbonus in Höhe von 30 Dollar
Variabler Bonus bei Einzahlungen
Treuepunkte-System
Was passiert, wenn ich Fragen habe?


Eigener Kundenberater pro Konto
Beim Support leistet sich das Unternehmen einen persönlichen Kundenberater pro Konto, der jederzeit mit Hilfestellungen zur Verfügung steht. Neben der mittlerweile branchentypischen Kontaktaufnahme per Telefon, E-Mail und Live-Chat bietet der Broker seinen Kunden die Option des Rückrufs an. Zur Abrundung des Support-Pakets stellt XM.com seine Unterstützung gleich in mehreren Sprachen zur Verfügung. Die Kunden erwartet bei dem Online-Broker ein gut durchdachtes und zufriedenstellendes Konzept in Sachen Support.
Mehrsprachige Hotline rund um die Uhr
Persönlicher Kundenberater pro Konto
Rückruf-Option
Welche Handelsplattformen stehen zur Verfügung?
Standardsoftware MetaTrader 4
Bei der Handelsplattform, die das Unternehmen anbietet, baut der Broker auf Bekanntheit und Zuverlässigkeit und bietet seinen Kunden den allseits beliebten MetaTrader 4 (MT-4) an. Diese stabile und ausgereifte Handelsplattform, die auch von vielen anderen Brokern verwendet wird, ist sowohl bei erfahrenden Händlern als auch bei Neueinsteigern ein gern gesehenes Instrument, um den Handel zu betreiben. Die intuitive Bedienbarkeit und der strukturierte Aufbau des MT-4 erfüllen alle Kundenanforderungen. Ein weiterer Vorteil des MetaTrader 4 ist seine hohe Verbreitung auch bei anderen Brokern, sodass sich Kunden, die zu XM.com wechseln, bezüglich der Handelsplattform nicht umstellen müssen. Dabei wird die Software nicht nur für Nutzer von Windows-Systemen angeboten, sondern auch eine Variante für MAC-User. Das mobile Trading, das mittlerweile zu den Standardanforderungen an einen Online-Broker gehört, wird ebenfalls durch die Handelsplattform unterstützt. Für Kunden, die sich keine Trading-Software herunterladen möchten oder deren Geräte die Software nicht unterstützen, bietet XM.com zusätzlich einen WebTrader an.
XM-Webtrader als webbasierte Plattform
MetaTrader 4 als Basisplattform
Handelsplattformen auch für MAC-User
Kann auch mobil gehandelt werden?
Vollzugriff aufs Handelskonto von unterwegs
Ein Online-Broker, der das mobile Trading nicht anbietet, wird nicht mehr zu finden sein, und so stellt XM.com seinen Kunden über die XM.com-App, die für die Betriebssysteme iOS und Android ausgelegt ist, den gleichen Vollzugriff auf ihr Handelskonto zur Verfügung, wie sie ihn von der Desktop-Anwendung bereits kennen und schätzen. Damit sind die Kunden unabhängig von ihrem Standort jederzeit in der Lage, das aktuelle Marktgeschehen zu verfolgen, Strategien und Taktiken anzupassen oder sogar ganz zu ändern. Selten erlebt man bei anderen Brokern diese vollumfängliche Funktionsvielfalt im mobilen Trading.
Vollzugriff auf die Handelsplattform MetaTrader 4
Eigens entwickelte XM.com-App
Zusätzlicher WebTrader
9. Eigene Erfahrungen zum Angebot von XM.com


Der Gesamtauftritt des Brokers zeigt sowohl die Erfahrungen, die XM.com in seiner Unternehmensgeschichte gesammelt hat als auch das Bestreben nach Transparenz in seiner Firmenpolitik und im Handelsgeschehen. Die vielfältigen Einzahlungsmöglichkeiten, eine deutlich strukturierte Handelsplattform, übersichtliche Datenschutzrichtlinien, die Risikohinweise für den Handel mit CFDs und Forex, die verschiedenen Kontomodelle und natürlich die freiwillig eingeholten Genehmigungen unterschiedlicher europäischer Anbieter geben den Kunden das notwendige Vertrauen in den Broker. Vielfältige Bonusangebote schaffen eine zusätzliche Bindung der Kunden an das Unternehmen.
XM.com bietet insgesamt einen guten Gesamteindruck, der nur durch das noch zu verbessernde Bildungsangebot etwas getrübt wird.
Fragen & Antworten zu XM
Wo hat der Broker seinen Hauptsitz?

XM hat seinen Hauptsitz in London, UK.

Handelt es sich bei XM um einen regulierten Broker?

Der Broker XM wird von der FCA reguliert.

Kann ich den Handel bei XM im Vorfeld erst testen?

Ja, XM stellt ein kostenloses Demokonto zur Verfügung.

Welche Handelsprodukte bietet XM an?

Bei XM können unter anderem Forex, CFDs und Kryptowährungen gehandelt werden.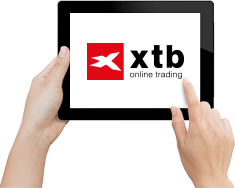 TESTSIEGER CFD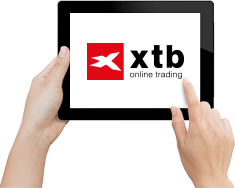 Renommierter Forex & CFD Broker
Kostenloses Demokonto
Deutschsprachiger Support
WEITER ZU XTB:

www.xtb.com/de