United Signals Erfahrungen: Digitale Onboarding-Lösungen, interaktive Kundenportale & mehr
Die United Signals GmbH wurde im Jahr 2011 in Frankfurt am Main von Heiko Seebach und Daniel Schäfer gegründet. Neben dem Sitz in Frankfurt unterhält das Unternehmen keine weiteren Niederlassungen in Deutschland. United Signals konnte sich als Robo-Advisor bereits einen Namen machen und sich im Bereich des Social Trading gut etablieren. Vor allem der umfangreiche Zertifizierungsprozess, den neue Mitglieder über einen Zeitraum von 100 Tagen durchlaufen mussten, war ein Alleinstellungsmerkmal in der Branche. Nach unseren United Signals Erfahrungen hat sich das Unternehmen mittlerweile darauf spezialisiert, Vermögensverwaltern, Banken und professionellen Finanzdienstleistern Lösungen zur Automatisierung von Arbeitsprozessen und Digitalisierung ihrer Kundenangebote anzubieten.
Weiter zur UNITED SIGNALS:

www.united-signals.com
Die Vor- und Nachteile von United Signals
Übersichtliche Webseite
Ausführliche Informationen über die Leistungen
Gut erreichbarer Support
Umfangreiche Beratungsleistungen
In Sozialen Medien vertreten
Kein FAQ-Bereich
Kein Angebot für Privatanleger mehr
Allgemeines zu United Signals
Bei der United Signals GmbH handelt es sich um ein deutsches Unternehmen mit Sitz in Frankfurt am Main, das sich auf den Bereich Finanztechnologien konzentriert und sich selbst als Spezialist für digitale Vermögensverwaltung bezeichnet. United Signals bietet professionellen Finanzdienstleistern, Banken und Vermögensverwaltern Lösungen zur Digitalisierung der Kundenangebote und Automatisierung von Arbeitsabläufen an. Die Partner bekommen eine auf ihre Wünsche abgestimmte Lösung mit sämtlichen, notwendigen Bausteinen im eigenen Corporate Design sowie einer eigenen Marke. Wer mit United Signals Erfahrungen machen möchte, kann sich über ein Kontaktformular auf der Webseite, per E-Mail oder per Telefon mit dem Team in Verbindung setzen.
Die heutigen Kernleistungen des Unternehmens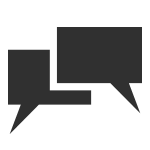 United Signals bietet heute als Technologiepartner digitale Onboarding-Lösungen, interaktive Kundenportale, eine ganzheitliche Beratung bei Digitalisierungsprojekten sowie die Integration bereits bestehender Systeme an.
Die Onboarding-Lösungen beinhalten den MiFiD-II-konformen und papierlosen Abschluss von Vermögensverwaltungsverträgen und Depoteröffnungen, Risikoklassifizierungen, Kundendatenerhebung nach WpHG und KYC, Kundenidentifizierungen sowie SEPA-Lastschriftmandate.
Die interaktiven Kundenportale sollen den Nutzern ein innovatives und nutzerfreundliches Anlageerlebnis bieten. Über diverse Grafiken und Kennzahlen werden Kundenportfolios visualisiert und unterstützen bei der Kundenbetreuung. Darüber hinaus ist es möglich, weitere optionale Bausteine hinzuzufügen, zum Beispiel das Kommunikationsmodul zum sicheren Austausch von Informationen oder das digitale Postfach.
Bereits vorhandene Systeme wie Portfoliomanagement-Systeme oder CRM-Lösungen können über diverse Schnittstellen mit den neuen digitalen Bausteinen zu vollumfänglichen Lösungen verbunden werden.
Auf Wunsch der Partner unterstützt United Signals diese beratend bei der Entwicklung individueller Digitalisierungsstrategien.
Weiter zur UNITED SIGNALS:

www.united-signals.com
Webauftritt: Klassisch, modern
Die Internetseite macht im United Signals Test einen professionellen Eindruck. Sie wirkt gleichermaßen freundlich und modern. Erwähnenswert ist auch, dass sich die (responsive) Webseite problemlos mit einem mobilen Endgerät aufrufen lässt, obwohl keine Mobile App angeboten wird.
Klassische Webseite, neue Menüpunkte


Wer United Signals noch als Robo-Advisor kennt, wird beim Besuch der Webseite heute feststellen, dass sich die Menüpunkte verändert haben. Zuvor fanden Anleger und Experten alle wichtigen Informationen unter den Punkten "Strategien", "Für Anleger", "Für Finanzexperten" und "B2B". Darüber hinaus war auf der Webseite der Button "Kunde werden" zu finden, über den sich Interessenten registrieren konnten. Bereits registrierte Kunden konnten sich mit ihrer E-Mail-Adresse und dem persönlichen Kennwort anmelden. Heute findet der Seitenbesucher unter den Hauptmenüs "Kernleistungen" und "Über uns" alle nützlichen Informationen zu den Themen Onboarding, Kundenportale, Systemintegrationen und Beratung sowie weitere allgemeine Informationen zum Unternehmen.
Zur Erinnerung: Vormals bot United Signals als Robo-Advisor den Kunden eine Vielzahl von unterschiedlichen Anlagestrategien. Neben aktiv gemanagten Anlagestrategien diverser Anlageklassen konnten sich Anleger für breit diversifizierte ETF-Portfolios entscheiden. Bei den ETF-Portfolios standen drei verschiedene Musterportfolios zur Auswahl. Darüber hinaus war es möglich, auf sogenannte Megatrend-Portfolios zurückzugreifen. Das Rebalancing innerhalb eines bestimmten Zeitraumes selbsttätig durchzuführen, stellte eine Besonderheit bei United Signals dar. Das Depot wurde bei der Partnerbank SAXO BANK angelegt, da United Signals ausschließlich als Vermittler agierte.
Gebühren und Kosten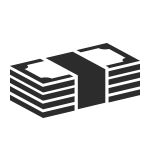 Wer sich auf der früheren Social Trading Plattform von United Signals angemeldet hatte, musste nicht mit Gebühren bei der Registrierung und Kontoführung rechnen. Kosten bei den Partnerbrokern oder -banken konnten anfallen und konnten den jeweiligen AGBs entnommen werden. United Signals verlangte nur dann Gebühren, wenn auch tatsächlich Gewinne erwirtschaftet wurden. Dabei erfolgte die Berechnung nach dem folgenden Prinzip: Nur bei neuen Kapitalhöchstständen (das High-Watermark-Prinzip) fiel eine Pauschale in Höhe von 20 Prozent auf den eingefahrenen Gewinn an. Der Mindestanlagebetrag jeder aktiv gemanagten Strategie richtete sich nach dem Ansatz des Anbieters sowie den hierfür genutzten Finanzmarktprodukten.
Für die passiven ETF-Anlagen zahlten die Kunden bei Anlagen bis 10.000 Euro eine jährliche Pauschale von 0,49 Prozent. Hinzu kamen ETF- und Bank-Gebühren. Bei Anlagen von mehr als 10.000 Euro lag die Servicegebühr bei 0,39 Prozent pro Jahr. Bei Anlagen ab 100.000 Euro betrug sie 0,29 Prozent. United Signals lag mit diesen Werten unter den Gebühren von Scalable Capital oder Whitebox.
Weiter zur UNITED SIGNALS:

www.united-signals.com
Keine Angaben zu den heute anfallenden Service-Kosten
Welche Kosten und Gebühren United Signals heute für seinen Service erhebt, lässt sich auf der Webseite nicht ersehen. Da es sich um individuelle Lösungen handelt, wird das Unternehmen vermutlich auch individuelle Preise mit den Kunden aushandeln. Deshalb fließt dieser Punkt nicht negativ in die United Signals Bewertung ein. Um sich über die Konditionen zu informieren, ist es erforderlich, sich mit dem Kundensupport in Verbindung zu setzen. Interessierte können sich zunächst unverbindlich beraten lassen und entscheiden, ob sie den Service von United Signals beanspruchen möchten.
United Signals früher: Zertifizierungsprozess und Veröffentlichung von Trades
Anders als andere Anbieter setzte United Signals vormals auf einen strikten Zertifizierungsprozess für Anlagestrategien. So mussten die Anbieter von Strategien eine zirka 100-tägige Zertifizierungsphase durchlaufen, bevor Anleger sie für ihre Geldanlage nutzen konnten. Bis zu einem Anlagevolumen von 10.000 Euro war die Zertifizierungsphase für die Strategieanbieter kostenpflichtig. Darüber hinaus war sie kostenfrei.
Die Veröffentlichung von Trades
In Bezug auf die Veröffentlichung von Trades legte der Anbieter indes großen Wert darauf, dass die individuellen Strategien und das Wissen der Anbieter geschützt wurden. Wenn also ein Trader nicht wollte, dass seine eigene Strategie veröffentlicht wird, so konnte er in den Einstellungen die entsprechende Funktion deaktivieren. Hatte er dies nicht getan, wurden die letzten fünf Aktivitäten öffentlich gemacht. Darüber hinaus bekamen nur die Investoren Einblick in die Handelsaktivitäten des Händlers.

Das Suche- und Filtersystem bei United Signals
Nutzer konnten bei United Signals ihre Suchergebnisse außerdem nach Anlageklassen filtern. Das bedeutet, dass sie zwischen Anleihen, Aktien, Devisen, Rohstoffen und Edelmetallen auswählen konnten. Hatte der User seine Auswahl getroffen, konnte er aus der Übersicht an Händlern und den dazugehörigen Leistungen den für sich passenden Trader auswählen. Weiterhin waren zahlreiche Informationen, wie zum Beispiel Angaben zum Risiko, zur Mindesteinlage und zum Handelsstart, zu finden.
Weiter zur UNITED SIGNALS:

www.united-signals.com
United Signals heute: Partner für Digitalisierung
United Signals hat seinen Service-Schwerpunkt inzwischen geändert und bietet heute Banken, Vermögensverwaltern und professionellen Finanzdienstleistern individuelle Lösungen zur Digitalisierung der Kundenangebote an. Das Unternehmen begleitet seine Kunden als Technologiepartner während der digitalen Umbauphase.
Eckdaten und Details zu United Signals heute:
Spezialist für digitale Vermögensverwaltung
Angebot: Lösung zur Automatisierung von Arbeitsprozessen und Digitalisierung von Kundenangeboten
Kosten: Keine Angaben auf der Webseite
Beratung: Unverbindlich, individuell
Partner Banken: DAB BNP PARIBAS, BAADER, SAXO BANK, FXCM
Kooperationspartner: iShares (BlackRock), HPM, EXPERSOFT, AM One, GECAM
Online Kundenonboarding
Mit dem Online-Onboarding sollen die Kunden mehr Zeit für das eigene Kerngeschäft erhalten. Es ermöglicht den Partnern und deren Kunden Depoteröffnungen, Risikoklassifizierungen und Vermögensverwaltungsaufträge.
Nutzerfreundliche Kundenportale
Weiterhin bietet United Signals seinen Partnern Kundenportale an, die deren Kunden ein transparentes und innovatives Anlageerlebnis bieten sollen. Auch die Partner selbst sollen nach Aussage des Anbieters bei der Kundenbetreuung davon profitieren. Die Lösungen sind adaptiv und passen sich allen mobilen Endgeräten an.
Anbindung an Systemlandschaften
Ein weiteres Angebot bezieht sich darauf, bestehende oder neue Systeme (z. B. Portfoliomanagement und CRM) intelligent untereinander zu vernetzen. United Signals bietet hierfür seine Unterstützung an. Die Partner profitieren von dem fundierten Schnittstellen- und API-Knowhow für die Anbindung an Broker, depotführende Banken, Handels- und Portfoliomanagement-Systeme sowie CRM-Lösungen.

Mehrstufiges Risikomanagement
Das integrierte, mehrstufige Risikomanagement-System von United Signals überwacht alle Aktivitäten auf sämtlichen Portfolios und unterstützt die Partner aktiv bei der Überwachung der Risiken. Zur Auswahl stehen ein standardisiertes Risikomanagement-System und eine individuelle Lösung.
Weiter zur UNITED SIGNALS:

www.united-signals.com
Sicherheit: SSL-Verschlüsselung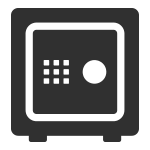 Trader sollten sich stets darüber im Klaren sein, dass Trading mit gewissen Risiken verbunden ist, auch in Bezug auf die persönlichen Daten. Deshalb sollten Händler bei der Suche nach einem passenden Anbieter auch auf den Aspekt Sicherheit achten. Zum Beispiel sollte jeder seriöse Anbieter ein SSL-Zertifikat besitzen. Dann ist etwa auch in Erfahrung zu bringen, ob es in der Vergangenheit bereits Angriffe durch Hacker auf die Webseite und somit auf die Kundendaten gab. Wichtig wäre aber zum Beispiel auch, dass der Anbieter die Nutzer dazu animiert, selbst zu der bestmöglichen Sicherheit beizutragen.
Datenschutz
Im Falle von United Signals sind die SSL-Verschlüsselung und die SSL-Zertifikate vertrauenswürdig. Dies bringt dem Anbieter in der United Signals Bewertung einen Pluspunkt ein. Auch gibt es keinerlei Berichte darüber, dass es in der Vergangenheit schon einmal zu Datenproblemen oder Hackerangriffen kam. Der Anbieter ist somit generell als sicher einzustufen, obgleich er keine Bemühungen dahingehend unternimmt, die Nutzer zu eigenen Sicherheitsvorkehrungen zu inspirieren. Denn grundsätzlich sollte jeder User auch selbst dafür Sorge tragen, dass der eigene Computer auf dem neuesten Stand ist, alle Upgrades erhalten hat und eine gute Antiviren-Software installiert ist. Darüber hinaus sollten Passwörter stets sicher verwahrt und niemals an andere Personen weitergegeben werden. Wer hier entsprechende Vorkehrungen trifft, sorgt für eine doppelte Sicherheit.
Support: Kompetente, individuelle Beratung


Insgesamt sind die United Signals Erfahrungen mit dem Kundendienst sehr positiv. Das Team ist über die klassischen Kontaktwege E-Mail und Telefon zu erreichen. Auf der Webseite steht zudem ein Online-Kontaktformular zur Verfügung. Der Interessent kann hierbei auswählen, ob er Informationen über die digitalen Lösungen, eine Webvorführung der digitalen Lösungen, ein Telefonat oder Meeting vereinbaren oder eine allgemeine Anfrage stellen möchte. Bei der Angabe des Namens, der E-Mail-Adresse, der Telefonnummer und natürlich auch der Nachricht handelt es sich um Pflichtangaben. Zuletzt ist es auch möglich, sich schriftlich an die United Signals GmbH zu wenden. Anfragen zur Umsetzung eines digitalen Geschäftsmodells werden individuell und kompetent beantwortet.
Das Management-Team von United Signals
Das Management-Team von United Signals besteht aus:
Daniel Schäfer: Gründer und Geschäftsführer, CEO
Heiko Seebach: Mitgründer und Geschäftsführer, CTO
Peter Beyer: Partner, Head of Sales
David Siegel: Head of Business Development
Dirk Wegener: Partner
Holger Kron: Partner
Das Team von United Signals steht seinen Kunden jederzeit mit Rat und Tat zur Seite und hilft beratend bei der Erarbeitung einer individuellen Digitalisierungsstrategie. Mit Hilfe von modernen Finanztechnologien setzt United Signals die Anlagemodelle der Partner auf Wunsch vollständig digital um. Die Ordererstellung-, -verwaltung sowie -weiterleitung, einschließlich aller Überprüfungen, können automatisiert oder diskretionär erfolgen.

Hinweis
Durch den Einsatz moderner Technologie sollen sich die Kunden von United Signals von ihren Konkurrenten abheben und dauerhaft wettbewerbsfähig bleiben. Durch eine modulare Bauweise bleiben die Lösungen des Unternehmens flexibel, sodass es möglich ist, schnell auf zukünftige Änderungen zu reagieren.
Weiter zur UNITED SIGNALS:

www.united-signals.com
Zusatzangebote: Keine Prämien, Gutschriften oder Boni


Zusatzangebote in Form von Prämien, Gutschriften oder Boni sind bei dem Anbieter United Signals nicht zu finden. Auch in Bezug auf mobile Anwendungen hinkt das Unternehmen anderen Anbietern hinterher. Denn eine eigene App wird nicht angeboten. Zu erwähnen ist jedoch, dass die Webseite "responsive" ist. Das heißt, dass sich das Webportal mit einem mobilen Endgerät, zum Beispiel einem Smartphone oder einem Tablet, problemlos aufrufen lässt. Die Seite passt sich sodann der Größe des jeweiligen Gerätes an.
Karriere bei United Signals
Auf der Webseite finden interessierte Personen zwar keine Sonderangebote, jedoch hat United Signals noch den Punkt "Karriere" eingebunden. Wer "Teil der Erfolgsstory von United Signals" werden und eigene Ideen einbringen möchte, kann sich bei dem Unternehmen bewerben. Nach Aussage von United Signals handelt es sich um Jobs mit viel Eigenverantwortung. Man sei auf der Suche nach kreativen Köpfen, die zudem Spaß an der Arbeit haben und auf der Suche nach einem dynamischen Team mit kurzen Entscheidungswegen und flachen Hierarchien sind. Gesucht werden unter anderem Frontend Entwickler, Backend Entwickler, Business Manager und Praktikanten. Weil das Unternehmen aber generell immer auf der Suche nach engagierten Menschen ist, kann sich jeder Interessierte auch initiativ bewerben. Hierzu genügt es, eine aussagekräftige Bewerbung inklusive Zeugnissen und weiteren Dokumenten im PDF-Format per E-Mail an United Signals zu senden. Weiterführende Informationen sind auf der Webseite zu finden.
Weiterbildung: Kein Schulungsbereich


Ohne Frage liegt der Handel mit Finanzinstrumenten im Trend. Vor allem unerfahrene Trader neigen jedoch häufig zu Handlungen, die mit größeren Risiken verbunden sind. Deshalb ist es wichtig, dass eine Social Trading Plattform insbesondere für Einsteiger einen Bereich anbietet, über den sie sich weiterbilden und neue Erfahrungen sammeln können. Dies könnte zum Beispiel in Form eines umfangreichen FAQ-Bereiches erfolgen, der durch entsprechenden Content oder Lernvideos ergänzt wird. Leider war ein solcher Schulungsbereich schon bei United Signals nicht zu finden, als der Anbieter noch als Robo-Advisor agierte. Es wurden weder Texte, noch Videos oder Webinare angeboten. Eine Möglichkeit, sich auf dem Portal weiterzubilden, gab es aber dennoch. Der Anbieter hatte auf der Webseite einen eigenen Blog integriert, in dem Informationen zum United Signals Social Trading behandelt wurden.
Tipp: Heute ist United Signals auch in verschiedenen sozialen Netzwerken wie Twitter und Facebook vertreten. Wer sich für das heutige Angebot interessiert, erhält dort ebenfalls weiterführende Informationen.
Beratung von A bis Z
Die Digitalisierung bietet viele Chancen und stellt gleichermaßen eine Herausforderungen für die Kunden bzw. die Unternehmen dar. United Signals steht seinen Partnern bei diesen Herausforderung als Technologiepartner zur Seite, berät bei der Entwicklung der individuellen, digitalen Geschäftsstrategie und erarbeitet hierzu die passende Lösung. Der direkte Kontakt zu seinen Kunden stellt für United Signals die Basis für eine vertrauensvolle Zusammenarbeit dar. Durch die partnerschaftliche Zusammenarbeit, in der die Anforderungen und Wünsche der Kunden verantwortungsbewusst umgesetzt, aber auch kritisch hinterfragt werden, sollen nach Aussage des Anbieters die besten Ergebnisse erzielt werden.
Weiter zur UNITED SIGNALS:

www.united-signals.com
Fazit zu den United Signals Erfahrungen


Trader, die sich im Bereich Social Trading für eine strenge Zertifizierung interessierten, konnten vormals mit United Signals Erfahrungen sammeln und hierfür ein kostenloses Konto bei dem Anbieter eröffnen. Das Unternehmen adressierte eine anspruchsvolle Zielgruppe und legte großen Wert auf Qualität und Sicherheit. Allerdings war das United Signals Social Trading Portal noch recht jung und deshalb noch nicht so gut aufgestellt, wie etwa andere Broker, die diesen Service ebenfalls anbieten. Ob dies der Grund war, warum das Unternehmen die Plattform nicht weiter betrieben hat, ist unklar. Insbesondere auch im Bereich der Weiterbildung bestand Nachbesserungsbedarf, damit sich neben erfahrenen Tradern auch Einsteiger auf der Plattform wohlfühlen und ihre Kenntnisse erweitern konnten. Letztendlich dient dies immer auch dazu, Kunden zu binden. Trotz ihres jungen Alters hatte sich die Plattform aber bereits gut am Markt etabliert. Die Bewertungen waren überwiegend positiv und United Signals hatte hohes Potenzial, sich zu einem gefragten Social Trading Broker zu entwickeln. Offenbar hat sich das Team jedoch für einen anderen Weg entschieden und so tritt United Signals heute ausschließlich als Anbieter für digitale Lösungen für Banken und andere professionelle Finanzdienstleister auf, mit einer individuellen Beratungsleistung.
Eigene Erfahrungen zum Angebot
Sie sind ein Trader, der Erfahrungen mit United Signals sammeln konnte? Ihre Meinung interessiert uns sehr, ganz gleich, ob Sie ein Einsteiger oder ein erfahrener Trader sind. Welchen United Signals Erfahrungsbericht können Sie mit anderen Nutzern teilen? Sie helfen mit Ihrer ehrlichen Meinung weiter, den Service des Anbieters zu bewerten.

Fragen & Antworten zu United Signals
Wo hat der Anbieter seinen Hauptsitz?

United Signals hat seinen Hauptsitz in Frankfurt am Main, Deutschland.

Handelt es sich bei United Signals um einen regulierten Anbieter?

United Signals wird von der BaFin reguliert.

Kann ich United Signals über eine App nutzen?

Nein. United Signals bietet keine App an.

Welche Produkte bietet United Signals an?

Bei United Signals können unter anderem in Sparpläne und Einmalanlagen investieren.