TransferGo Erfahrungen 2020 – Zahlung in 30 Minuten auf dem Bankkonto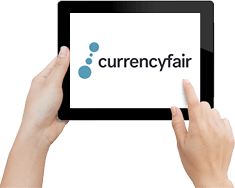 GELDTRANSFER TESTSIEGER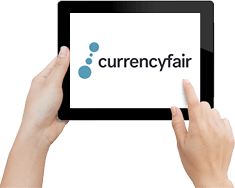 App für mobile Abwicklungen
18 verschiedene Währungen möglich
kostenloses Konto für private und geschäftliche Kunden
WEITER ZU CURRENCYFAIR:

www.currencyfair.com/de
Die TransferGo Ltd. ist ein Zahlungsdienstleister, der seinen Hauptsitz in Großbritannien führt. Daneben gibt es noch eine Niederlassung in Litauen. TransferGo wurde im Jahr 2012 gegründet. Das Leistungsspektrum des Unternehmens konzentriert sich auf unkomplizierte und kostengünstige Überweisungen ins Ausland. Wer schon einmal eine Auslandsüberweisung getätigt hat, wurde mitunter mit unerfreulich hohen Gebühren konfrontiert. Ob sich die Gebührenmodelle des Finanzdienstleisters fair erweisen, haben wir in unseren TransferGo Erfahrungen beleuchtet und für unsere Leser im nachfolgenden Testbericht auf den Punkt gebracht.
Weiter zu TransferGo: www.transfergo.com/de/
1. Die Vor- und Nachteile von TransferGo
übersichtliche Preisgestaltung
vollständig durch FCA reguliert
drei unterschiedliche Überweisungsarten
mehrsprachiger Kundenservice
gute Sicherheitsstandrads
Status eines Transfers auch über die App abrufbar

2. Die Konditionen und Gebühren im Überblick
Preismodell "kostenlos" keine Liefergebühr
Preismodell "Standard" 0,99 GBP Liefergebühr
Preismodell "jetzt" Liefergebühr abhängig vom überwiesenen Betrag
je nach Preismodell 0 % bis 2,2 % für Währungsumrechnung
bei Lieferoption kostenlos 0,5 % für Debit- oder Kreditkarte
Kartenutzung bei Lieferoption "Standard" und "jetzt" inklusive
Kosten vor Überweisung aufgelistet
kostenlose mobile App für mobile iOS- und Android-Geräte
Überweisungen an mehrere Empfänger durch Massenzahlung möglich
Weiter zu TransferGo:

www.transfergo.com/de/
3. Sicherheit beim Geldtransfer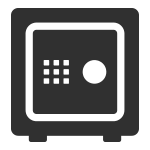 Mit TransferGo können Nutzer Geld ins Ausland überweisen. Dabei stehen sicherlich niedrige Gebühren im Fokus, aber auch die Sicherheit beim Geldtransfer spielt eine tragende Rolle. Kunden können sich bei Überweisungen für eines der insgesamt drei Preismodelle entscheiden. Wer sein Geld schnell transferieren möchte, muss dafür eine Gebühr zahlen, die sich jedoch konkurrenzfähig erweist. Der Finanzdienstleister nutzt ein digitales Konto-zu-Konto Geschäftsmodell. Der Geldtransfer kann mit einer lokalen Banküberweisung realisiert werden. Darüber hinaus beinhaltet das Angebot seit einigen Jahren auch die Option, dass Zahlungen mit einer Debit- oder Kreditkarte von VISA oder MasterCard erfolgen kann.
Sicherheitsstandards bei TransferGo
Die TransferGo Ltd. ist ein Finanzdienstleister mit Sitz in London. Das Unternehmen wird von der dortigen Aufsichtsbehörde, der Financial Conduct Authority (FCA) reguliert. Darüber hinaus ist TransferGo ebenfalls von der Her Majesty's Revenue and Customs (HMRC) als Zahlungsinstitut zugelassen. Was den Schutz der Kundeneinlagen betrifft, so werden die Gelder der Kunden getrennt von den Firmeneinlagen geführt. Bei TransferGo handelt es sich um eine bevollmächtigte Zahlstelle mit Referenznummer 600886. Zum Schutz der Kundendaten kommt eine SSL-Verschlüsselung zur Anwendung.
Konto verifizieren – wie geht das?
Dass TransferGo seriös arbeitet, lässt sich nicht nur aufgrund der vorliegenden Sicherheitsstandards ableiten. Durch die Regelungen der FCA und HMRC müssen bestimmte Dokumente eingereicht werden, was der Sicherheit der Kunden zugutekommt. Die Prüfung der Identität durch ein gültiges Ausweisdokument ist dann erforderlich, wenn die die zweite Überweisung erfolgen soll oder die erste Überweisung über einen Betrag von 900 GBP hinaus geht. In bestimmten Fällen ist ein Adressnachweis erforderlich.
Weiter zu TransferGo:

www.transfergo.com/de/
4. Unsere TransferGo Erfahrungen im Detail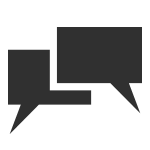 Bei unserem TransferGo Test konnten wir feststellen, dass das Unternehmen mit rund 30 Partnerbanken zusammenarbeitet. Mittlerweile ist TransferGo in 45 Ländern verfügbar. Beim Blick auf den Markt und dem Vergleich mit anderen Anbietern ähnlicher Dienstleistungen fällt auf, dass sich TransferGo mit der Anzahl der unterstützten Länder eher mit Mittelfeld bewegt. Es gibt einige Finanzdienstleister, die den Geldtransfer in mehr Länder unterstützen.

Um die Ansprüche der Kunden bedienen zu können, arbeitet TransferGo mit drei unterschiedlichen Preismodellen, die sich nicht nur durch die Liefergebühr unterscheiden. In unserem Test konnten wir einen Pluspunkt für die relativ einfach aufgebaute Gebührenstruktur vergeben.
Dauer und Kosten im TransferGo Test
Beim Geldtransfer ins Ausland sind Dauer und Kosten für Kunden besonders von Interesse. Was die Dauer bis zur Gutschrift auf dem Empfängerkonto betrifft, so ist dies abhängig vom gewählten Preismodell. Mit TransferGo findet sich ein Anbieter, der auch eine Express-Option im Angebot führt. Es handelt sich hierbei um eine gebührenpflichtige Leistung, durch die die Gutschrift auf dem Empfängerkonto innerhalb von 30 Minuten nach der Überweisung erfolgt.
Wechselkurs in der TransferGo Bewertung
Beim Wechselkurs bietet TransferGo eine Art "Wechselkursgarantie". Das Wechselkursrisiko wird von TransferGo getragen, sodass auf dem Empfängerkonto genau der Betrag eingeht, der im Rahmen der jeweiligen Buchung angezeigt wird. Wer sich über den aktuellen Wechselkurs informieren möchte, kann dazu den Währungsrechner benutzen, der über die Website zur Verfügung gestellt wird. Die Angabe des Wechselkurses erfolgt durch Live-Marktmittelkurse.
Weiter zu TransferGo:

www.transfergo.com/de/
5. Transaktionen mit TransferGo


Bevor TransferGo die Buchung realisieren kann beziehungsweise vom TransferGo-Bankkonto auf das lokale Empfängerkonto überwiesen wird, muss der Kunde einige Schritte durchlaufen. Zunächst muss man ein Profil erstellen, wenn man noch kein Kunde bei TransferGo ist. Wenn das Konto erfolgreich eröffnet wurde, kann die erste Buchung erstellt werden. Dazu ist ein Login in den persönlichen Bereich erforderlich. Dies kann über die Website oder über die mobile App erfolgen.
Nun ist für die Buchung eines Transfers der gewünschte Geldbetrag einzugeben. Darüber hinaus sind natürlich auch die Kontodaten des Empfängerkontos anzugeben. Wenn die Zahlung auf das TransferGo-Konto eingegangen ist, wird der zuvor eingegebene Betrag gebucht.
Akzeptierte Zahlungsmethoden
Damit der Transfer über TransferGo umgesetzt werden kann, muss zunächst eine Zahlung an das TransferGo-Konto getätigt werden. Die Zahlung kann über ein lokales Bankkonto oder aber über eine persönliche Debit- oder Kreditkarte erfolgen. Anders als Zahlungen per Banküberweisung können per Karte nicht alle Währungen ausgewählt werden. Zahlungen mit Karte sind in den Währungen GBP, EUR und
möglich. Das Geld ist an die Bankverbindung von TransferGo zu überweisen. Sobald die Buchung eingegeben wurde, wird die Bankverbindung des Finanzdienstleister angezeigt. An dieser Stelle ist es wichtig zu bemerken, dass genau der Betrag überwiesen werden muss, der bei der zuvor gemachten Buchung angegeben wurde. Zahlungen können bequem über das Online-Banking erfolgen. Ein Vorteil dieser Zahlungsmethode ist, dass auch beim Preismodell "kostenlos" keine Gebühren für die Überweisung berechnet werden. Anders gestaltet sich dies bei Kartenzahlungen.
Weiter zu TransferGo:

www.transfergo.com/de/
6. Der TransferGo Erfahrungsbericht – Gebühren und Konditionen
Passend zu unterschiedlichen Kundenwünschen präsentiert TransferGo drei unterschiedliche Preismodelle. Die Lieferoptionen beziehen sich auf die Hauptzielländer. In verschiedenen Ländern können diese abweichen, was beachtet werden sollte.

Preismodell "kostenlos": Wer etwas Zeit mitbringt und keinen Wert auf eine Express-Überweisung legt, kann mit dem Preismodell "kostenlos" eine günstige Variante nutzen. Hier benötigt die Lieferung nach Eingang der Einzahlung bis zu drei Werktage bis zur Gutschrift auf dem Empfängerkonto. Für die Lieferung fallen keine Gebühren an. Ebenso ist die Währungsumrechnung kostenfrei. Bei diesem Preismodell ist die Kartennutzung jedoch nicht frei von Kosten. Für Zahlungen, die mit Debit- oder Kreditkarte finanziert wurden, fallen Gebühren von 0,5 % an.
Preismodell "Standard": Bei diesem Preismodell fällt für die Liefergebühr eine Pauschale von 0,99 GBP an. Wenn die Zahlung eingegangen ist, ist der Liefertermin der nachfolgende Werktag. Bei der Währungsumrechnung können Kosten anfallen, die sich zwischen 0 % und bis zu 2,2 % bewegen können. Wenn die Einzahlung über eine akzeptierte Karte finanziert wird, fallen bei diesem Gebührenmodell keine zusätzlichen Kosten seitens TransferGo an.
Preismodell "jetzt": Bei unseren TransferGo Erfahrungen haben wir natürlich auch das dritte Preismodell näher betrachtet. Wer eine besonders schnelle Gutschrift auf dem Empfängerkonto wünscht, kann dies mit dieser Variante realisieren. Die Express-Option ist mit Beträgen von bis zu 2.000 GBP durchführbar. Die Gebühren für die Lieferung zeigen sich abhängig vom überwiesenen Betrag. Die Gebühren für den Wechselkurs liegen zwischen 0 % und bis zu 2,2 %.
7. Profil bei TransferGo anlegen

Wer den Dienst von TransferGo nutzen möchte, um Zahlungen ins Ausland zu leisten, muss zunächst ein Profil erstellen. Bei unserem TransferGo Test haben wir auch diesen Prozess unter die Lupe genommen. Über die Schaltfläche "Registrieren" geht es zum ersten Schritt. Hier sind zunächst nur wenige Angaben zu erbringen. Neben der Auswahl, ob das Konto privat oder geschäftlich genutzt werden soll, ist noch die E-Mail-Adresse anzugeben. Darüber hinaus muss noch ein Passwort festgelegt werden. Eine Registrierung bei TransferGo ist auch mit Facebook oder mit Google möglich.
Wer einen Einladungscode erhalten hat, kann diesen ebenfalls in das dafür vorgesehene Feld eintragen. Bei TransferGo gibt es ein Empfehlungsprogramm, das wir in einem Abschnitt weiter unten näher behandeln. Wer alle Angaben getätigt hat und fortfährt, stimmt den Nutzungsbedingungen und der Datenschutzrichtlinie zu.
Weiter zu TransferGo:

www.transfergo.com/de/
Welche Dokumente müssen eingereicht werden?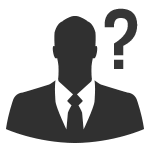 Der Finanzdienstleister legt großen Wert auf Sicherheit, was dafür spricht, dass TransferGo seriös arbeitet. Nicht nur zur Prüfung der Identität, sind die geforderten Nachweise zu erbringen. Auch um die Herkunft des Geldes nachzuvollziehen, kann TransferGo entsprechende Nachweise anfordern. Bei bestimmten Limits setzt sich der Kundenservice mit Kunden in Verbindung. Dies ist der Fall, wenn eine Überweisung von 6.500 GBP oder mehr getätigt werden soll. Auch wenn innerhalb von 90 Tagen ein Überweisungsbetrag von 15.000 GBP erreicht wurde, wird ein Nachweis erforderlich.
Ein Nachweis kann beispielsweise durch eine aktuelle Gehaltsabrechnung in Kopie mitsamt Kontoauszug eingereicht werden. Je nach Fall kann auch die Kopie eines Darlehensvertrags oder eines Verkaufsvertrags als Nachweis dienen.
8. TransferGo per Smartphone nutzbar?


Die TransferGo App war zunächst nur für mobile Endgeräte mit iOS-Betriebssystem erhältlich. Beim Blick in den Google Play Store findet sich die TransferGo App mittlerweile jedoch auch für Android-Betriebssysteme. Mithilfe der App können Nutzer Buchungen auch von unterwegs aus tätigen und sich jederzeit über den Status einer Transaktion informieren. Dabei wird der Status in der App ebenfalls auf dem Laufenden gehalten und entsprechend aktualisiert. Die App des Finanzdienstleisters ist mit einer übersichtlichen Benutzeroberfläche ausgestattet, sodass sich auch unerfahrene Nutzer recht schnell zurechtfinden dürften.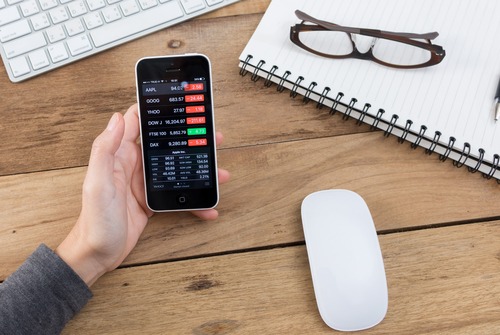 Mit wenigen Klicks können Nutzer auch über die App Geld in kürzester Zeit senden, sodass die Gutschrift auf dem Empfängerkonto innerhalb von 30 Minuten erfolgt. Auch über die App wird der Betrag angezeigt, der zu zahlen ist. Bei unserer TransferGo Bewertung sind keine versteckten Kosten aufgefallen. Die mobile App ist in etwa neun Sprachen erhältlich. Dazu zählen auch Deutsch, Englisch, Russisch und Türkisch.
Anforderungen an das mobile Endgerät
Die TransferGo App steht zum Download bei Google Play und im App Store bereit. Wer die App nutzen möchte, um auf den persönlichen Account zugreifen zu können, benötigt ein mobiles Endgerät mit iOS- oder Android-Betriebssystem. Wer über ein iPhone, iPad oder iPhone touch verfügt, benötigt iOS 10.0 oder höher. Mit einem Smartphone oder Tablet mit Android-Betriebssystem ist mindestens Android 5.0 oder höher erforderlich. Die App ist kostenlos und stellt in Verbindung mit einem Konto bei TransferGo eine Möglichkeit dar, schnell und einfach Geld ins Ausland zu senden.
Weiter zu TransferGo:

www.transfergo.com/de/
9. In diese Länder ist der TransferGo Transfer möglich

Es ist ratsam, sich über die unterstützten Länder zu informieren, bevor eine Registrierung bei TransferGo erfolgt. Wie bereits zuvor aufgeführt, unterstützt der Finanzdienstleister 45 Länder und 22 Währungen. Aus welchen Ländern und an welche Länder Geld gesendet werden kann, führt TransferGo anhand einer Tabelle über die Website auf. So können sich Interessierte nicht nur über die Möglichkeiten, was die Zielländer betrifft informieren, sondern auch über die unterstützten Währungen. Unter anderem kann Geld an Länder wie
Frankreich
Österreich
Polen
Portugal
Niederlande
gesendet werden. Aus Ländern wie USA, Mexico und Südafrika können keine Zahlungen gesendet werden. Jedoch können Zahlungen an diese und weitere Länder erfolgen. Es kann vorkommen, dass Zahlungen an Länder wie Kanada, Tschechien, Honkong und einige weitere Länder länger dauern. Darüber hinaus kann bei den entsprechenden Ländern eine zusätzliche Gebühr anfallen. Bei einer Gebühr, die durch eine Intermediärbank entsteht, kann mit einem zugehörigen Nachweis, eine Entschädigung durch TransferGo erhalten werden. Diese wird auf das Konto des Absenders transferiert. Hier zeigt sich, in unserem TransferGo Test, dass der Anbieter kundenorientiert arbeitet.
Wer darf TransferGo benutzen?
Welche Voraussetzungen erfüllt sein müssen, um das Angebot nutzen zu können, möchten wir in diesem Abschnitt kurz anschneiden. Es dürfen sich nur volljährige Personen bei TransferGo registrieren, um die angebotenen Dienstleistungen zu nutzen. Ein Konto für Minderjährige bietet der Finanzdienstleister nicht an. Darüber hinaus müssen Nutzer innerhalb der EU oder des Europäischen Wirtschaftsraums (EWR) ansässig sein.
Weiter zu TransferGo:

www.transfergo.com/de/
10. Serviceangebot von TransferGo


Ein kundenfreundlicher Service ist ein wichtiges Kriterium bei der Anbieterwahl und soll auch bei unseren TransferGo Erfahrungen nicht außer Acht gelassen werden. Der Kundenservice des Londoner Finanzdienstleisters ist von montags bis freitags von 07:00 bis 16:00 Uhr erreichbar. Die Angabe der Servicezeiten erfolgt in GMT. Am Wochenende steht der Kundenservice nicht bereit. Über die gängigen Kontaktwege wie Telefon und E-Mail kann ein Mitarbeiter erreicht werden. Darüber hinaus können Fragen auch über Facebook an TransferGo gestellt werden.

Neben dem Hilfecenter präsentiert TransferGo über die Website noch einen Blog, der über Neuigkeiten informiert und Tipps bereithält. Insgesamt konnte der Kundenservice des Anbieters in unserem Test gut abschneiden, auch wenn die Servicezeiten etwas länger ausfallen könnten.
Was bietet der persönliche Account?
Kunden von TransferGo haben die Möglichkeit über den Login auf der Website oder über die App auf ihr Konto zuzugreifen. Der persönliche Account beinhaltet zahlreiche Funktionen, die sich als hilfreich bei der Verwaltung erweisen. So können Nutzer zum Beispiel einsehen, ob ein Geldtransfer schon abgeschlossen oder noch über den Status "ausstehend" verfügt. Zudem können Buchungen über das Konto noch storniert werden, solange die Einzahlung nicht schon erhalten wurde oder die Kreditkartenzahlung nicht erfolgreich war.
Natürlich können über den TransferGo Account bequem Geld überwiesen werden. Nachdem sich der Nutzer unter Angabe von E-Mail und Passwort in den persönlichen Account eingeloggt hat, ist noch eine Länderauswahl für den Versandt und Empfang zu treffen. Darüber hinaus sind noch die erforderlichen Kontodetails zum Transfer anzugeben.
Weiter zu TransferGo:

www.transfergo.com/de/
11. Usability der TransferGo Website


Beim ersten Blick auf die Website von TransferGo fällt zunächst positiv auf, dass es eine umfangreiche Sprachenauswahl gibt, die auch Deutsch enthält. So können sich potenzielle Kunden aus Deutschland einfach über die Leistungen des Unternehmens informieren. Die Website ist übersichtlich aufgebaut und zeigt durch die Bereitstellung entsprechender Informationen auf, wie TransferGo funktioniert. Wer nicht gleich den Kundenservice bei offenen Fragen kontaktieren möchte, kann auch die FAQs aufrufen, um weitere Informationen einzuholen. TransferGo stellt nicht nur Informationen über die Website bereit, sondern auch über die Profile auf Facebook und Twitter.
Wechselkurs – TransferGo stellt Rechner bereit
Auf der Website von TransferGo findet sich ein Rechner, der den Betrag angibt, den das Empfängerkonto erhält. Die Einstellungen des Rechners beschränken sich auf wenige Angaben, sodass die Bedienung leicht fällt. Zunächst ist das Land auszuwählen, aus dem der Geldbetrag verschickt werden soll. Im nächsten Schritt ist die Höhe des Geldbetrags anzugeben. Entsprechend den getätigten Angaben wird der Betrag berechnet, der auf dem Empfängerkonto in anderer Währung eingeht.
Darüber hinaus gibt es drei unterschiedliche Überweisungsarten. Die kostenlose Option beinhaltet, dass der überwiesene Geldbetrag in drei Werktagen auf dem Konto des Empfängers gutgeschrieben wird. Mit einer Gebühr von 0,99 GBP geht die zweite wählbare Überweisungsart einher. Hier erfolgt die Überweisung am nächsten Werktag. Wer einen Geldeingang auf dem Empfängerkonto noch am selben Bankarbeitstag wünscht, muss dafür eine Gebühr entrichten. Wie sich im TransferGo Test ergab, ist die zuletzt genannte Option nur für Geldtransfers bis 2.000 GBP verfügbar.
12. Weitere Produkte: Geschäftskonten möglich


Das Unternehmen wurde im Jahr 2012 gegründet und fügte dem Leistungsspektrum bis zum heutigen Tage nützliche Eigenschaften hinzu. So können Nutzer seit dem Jahr 2014 die Dienstleistung auch über die mobile App verwenden. Darüber hinaus wurde das Leistungsspektrum im selben Jahr um die Lastschriftkartenzahlung erweitert. Bei TransferGo können nicht nur private Personen ein Konto eröffnen, sondern auch Firmen.

Bei unseren Erfahrungen mit dem Unternehmen konnten wir keine Produkte wie Sparanlagen oder Versicherungen entdecken. Kunden können über ein Privat- oder Geschäftskonto das Konto-zu-Konto Geschäftsmodell nutzen. Moderne Technologien sind bei TransferGo ein Thema, was sich beispielsweise auch am Geldtransfer in Echtzeit erkennen lässt.
Weiter zu TransferGo:

www.transfergo.com/de/
TransferGo empfehlen und Geldprämie erhalten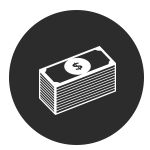 Auch TransferGo ist darum bemüht, die Kundenzahl weiter auszubauen. Bestandskunden können pro Tag bis zu 300 Freunde zu TransferGo einladen. Für die erfolgreiche Neukundenwerbung gibt es ein Geldprämie. Nicht nur der werbende Kunde, sondern auch der Neukunde erhält eine Prämie von 10 britischen Pfund (in Währung des Bankkontos). Um die Geldprämie zu erhalten, muss der geworbene Freund innerhalb von 6 Monaten mindestens 50 GBP überweisen.
Wenn die Prämie für die Freundschaftswerbung eingelöst wurde, dauert es etwa 5 Werktage bis es zur Auszahlung kommt. Die Auszahlung der Geldprämie erfolgt auf das Bankkonto. Wer an der Aktion teilnehmen möchte, um sich Geldprämien zu sichern, kann den Empfehlungslink über soziale Netzwerke wie Twitter oder Facebook teilen. Darüber hinaus besteht die Möglichkeit, den Link direkt per E-Mail an Freunde zu senden.
13. Experten-Meinungen zu TransferGo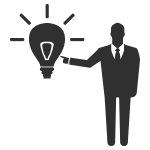 Im Jahr 2017 konnte TransferGo auf fünf Geschäftsjahre zurückblicken und zudem einen Leistungsumfang verzeichnen, der 45 Länder und 22 Währungen beinhaltet. Bei unseren TransferGo Erfahrungen haben wir uns bei einer durchaus erfolgreichen Firmengeschichte auch mit den Auszeichnungen befasst, die das Unternehmen bislang für sich in Anspruch nehmen konnte. Dabei konnten wir feststellen, dass für TransferGo Auszeichnungen aus den vergangenen Jahren vorliegen. Im Jahr 2014 erhielt der Finanzdienstleister den silbernen Innovationspreis von HackOsaka in Japan.
Neben Top-Platzierungen macht TransferGo auch durch verschiedene Presseberichte auf sich aufmerksam. Es finden sich unter anderem Berichte von the Huffington Post, National Geographics und Forbes. Die Inhalte zielen nicht selten auf die Vorteile des Angebots ab, auch wenn sich vereinzelnd auch Kritikpunkte ergeben.
Was sagen Kunden zu TransferGo?
TransferGo ist international aufgestellt und führt mittlerweile auch eine Niederlassung in Deutschland. Wie sich TransferGo zukünftig am deutschen Markt platzieren kann, wird sich mit der Zeit zeigen. Jedenfalls hat das Unternehmen in den vergangenen Jahren expandiert, um sich breiter aufstellen zu können. Wer sich über einen Anbieter informiert, kann wichtige Hinweise auch über Kundenmeinungen in Erfahrungen bringen. Bei Trustpilot liegen zahlreiche Bewertungen von Kunden zu TransferGo vor. Die Gesamtbewertung fällt insgesamt überzeugend aus. Sicherlich finden sich auch einzelne unzufriedene Kundenstimmen.
Weiter zu TransferGo:

www.transfergo.com/de/
14. Fragen und Antworten zu TransferGo
Wie viele TransferGo-Konten darf ich haben?
Es besteht die Möglichkeit, sowohl ein privates als auch ein geschäftliches Konto bei TransferGo zu eröffnen. Das Unternehmen selbst macht darauf aufmerksam, dass es bei den Geldtransfers zu Verzögerungen kommen kann, wenn der Kunde über mehrere privat genutzte Konten verfügt.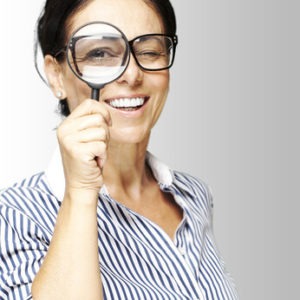 Ist der Transfer von einem Gemeinschaftskonto möglich?
Bei einem Gemeinschaftskonto gibt es mindestens zwei Kontoinhaber, die das Konto gleichberechtigt führen. Bei TransferGo können Kunden Zahlungen von einem Gemeinschaftskonto tätigen. Im Zuge der Sicherheit zeigt es sich positiv, dass TransferGo mitunter Nachweise, wie die Angabe aller Kontoinhaber fordert.
Welche Karten unterstützt TransferGo?
Bei TransferGo werden nicht alle Kartenarten unterstützt. Nicht akzeptiert werden zum Beispiel Prepaid-Karten. Nutzer können jedoch Debit- oder Kreditkarten von VISA oder MasterCard einsetzen, und zwar in den Währungen GBP, EUR, DKK und bestimmten weiteren.
Wie kann ich meine persönlichen Daten aktualisieren?
Die persönlichen Daten und auch die Adresse können über den persönlichen Account geändert werden. Die Bearbeitung der genannten Daten kann unkompliziert über das Profil umgesetzt werden. Für die Änderung des Namens sind Nachweise zu erbringen.
Welche Dokumente werden bei der Verifizierung nicht akzeptiert?
Die Prüfung der Identität kann nur über gültige und aktuelle Nachweise erfolgen. Bei einem abgelaufenen Reisepass kann die Identitätsprüfung nicht erfolgreich durchgeführt werden. Auch veraltete Führerscheine und eine vorläufige Fahrerlaubnis werden nicht akzeptiert. Hingegen können Führerscheine (Plastik) aus der EU oder dem ERW im Rahmen der Identitätsprüfung als Nachweis dienen.
Weiter zu TransferGo:

www.transfergo.com/de/
15. Fazit: Gebührenstriktur transparent dargestellt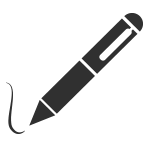 Bei einigen Finanzdiensteistern erweist sich die Gebührenstruktur unübersichtlich angelegt, sodass sich die Kosten unvorhergesehen summieren können. Bei unseren TransferGo Erfahrungen konnten wir feststellen, dass dies beim Finanzdienstleister mit Hauptsitz in London nicht der Fall ist. TransferGo arbeitet mit drei Preismodellen, die auf unterschiedliche Bedürfnisse abzielen. Wer einen möglichst kostengünstigen Transfer wünscht, kann sich für das Preismodell "kostenlos" mit gebührenfreier Lieferung interessieren. Wer mit Karte auf das TransferGo-Konto überweist, um eine Buchung durchführen zu können, muss bei diesem Gebührenmodell 0,5 % an Gebühren zahlen.
Bei den anderen beiden Preismodellen fallen zwar Liefergebühren an. Jedoch sind Überweisungen mit akzeptierten Karten kostenlos. Für die Währungsumrechnung fallen bei den Preismodellen "Standard" und "jetzt" Gebühren zwischen 0 % bis zu 2,2 % an. Das Wechselkursrisiko trägt TransferGo, sodass Kunden nach der Buchung genau wissen, welcher Betrag auf dem Empfängerkonto eingeht. Buchungen können über den persönlichen Kundenbereich umgesetzt werden. Zugriff ist über den Login auf der Website und über die mobile App möglich. Mittlerweile ist die kostenlose App auch für mobile Android-Geräte erhältlich und nicht mehr nur für das iPhone.
Der Kundenservice kann von montags bis freitags zu den Servicezeiten per Telefon oder E-Mail kontaktiert werden. Zudem kann der Kontakt mit dem Kundenservice auch über das Profil von TransferGo auf Facebook aufgenommen werden. Mit TransferGo können Nutzer Gebühren bei Überweisungen ins Ausland einsparen. Der Anbieter konnte in vielen Bereichen gut abschneiden, sodass sich ein genauer Blick auf das Angebot lohnen kann. Im Angebot enthalten, ist auch eine Express-Option.
Fragen & Antworten zu TransferGo
Wo hat der Geld-Transferdienst seinen Hauptsitz?

TransferGo hat seinen Hauptsitz in London, UK.

Handelt es sich bei TransferGo um einen regulierten Geld-Transferdienst?

TransferGo wird von der FCA reguliert.

In wieviel Länder kann ich mit TransferGo Geld versenden?

Mit TransferGo kann man in über 45 verschiedene Länder Geld versenden.

Ist die Anmeldung kompliziert?

Nein! Die Anmeldung ist ganz unkompliziert in wenigen Schritten möglich.

Bilderquelle: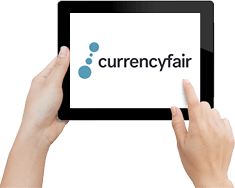 GELDTRANSFER TESTSIEGER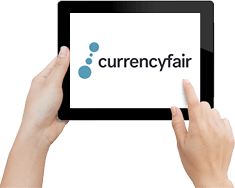 App für mobile Abwicklungen
18 verschiedene Währungen möglich
kostenloses Konto für private und geschäftliche Kunden
WEITER ZU CURRENCYFAIR:

www.currencyfair.com/de