sharewise Erfahrungen – Eine Community die Einschätzungen zu Aktien gibt!
Bei sharewise handelt es sich nicht um einen Online-Broker, sondern um eine Aktien-Community. Über die Plattform können registrierte Mitglieder und professionelle Analysten Empfehlungen zu Aktien, Währungen und Indizes abgeben. Über die Rangliste finden sich die besten Tippgeber. Es besteht die Möglichkeit die Entwicklung von vielversprechenden Basiswerten über ein Musterdepot zu
beobachten. Ein reales Depot gehört nicht zu den Leistungen von sharewise. Die Plattform konnte seit der Gründung im Jahr 2007 zahlreiche Mitglieder gewinnen. Damit sich unsere Leser ein Bild über die Plattform machen können, haben wir unsere sharewise Erfahrungen nachfolgend zusammengefasst.
Weiter zu sharewise:

www.sharewise.com/de
DIE VOR- UND NACHTEILE
Mitgliedschaft ist kostenlos
Community gibt Einschätzungen zu Aktien
Finanzdaten von über 20 Börsen kostenlos erhalten
individuelle Einstellungen über Dashboard möglich
neues Feature: umfangreiche fundamentale Aktienanalyse
Strategien über Musterdepot testen
kein echtes Depot verfügbar
Die Social Trading Plattform von sharewise basiert auf einem Konzept, das sich von einigen anderen Anbietern am Markt unterscheidet. Bei sharewise handelt es sich nicht um einen Broker, noch findet eine Zusammenarbeit mit anderen Brokern statt, um den Usern ein Wertpapierdepot anbieten zu können. Über die Plattform können registrierte Mitglieder Aktienempfehlungen abgeben, die von anderen Usern eingesehen werden können. Über die empfohlenen Basiswerte können die Mitglieder der Community untereinander diskutieren.
In erster Linie finden sich über sharewise Kauf- und Verkaufsempfehlungen zu Aktien, aber auch zu Indizes und Währungen. Um eine objektive Anlageentscheidung treffen zu können, können sich unterschiedliche Betrachtungsweisen hilfreich zeigen. Nicht nur die Einschätzungen der Crowd fließen in die Gesamteinschätzung eines Titels ein, sondern auch die Meinungen von institutionellen Analysten. Darüber hinaus können Mitglieder auf ein neues Feature zugreifen, durch das eine Einschätzung bezüglich der Über- oder Unterbewertung einer Aktie erhalten werden kann.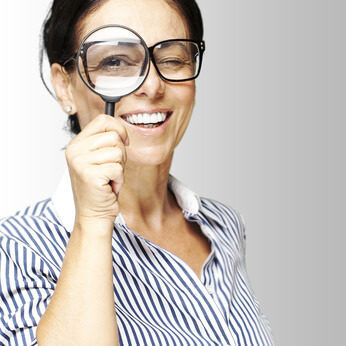 Wer die Entwicklung eines Basiswerts noch über einen bestimmten Zeitraum hinweg beobachten möchte, bevor eine Anlageentscheidung getroffen wird, kann dazu das sharewise Musterdepot nutzen. Interessante Titel können der Watchlist hinzugefügt werden, die ebenfalls zu den Leistungen des Anbieters gehört.
KONDITIONEN IM ÜBERBLICK
Kaufs- und Verkaufsempfehlungen durch Mitglieder
Börsengeflüster, Wettbewerbe und Analysen verfügbar
Überblick über Tops und Flops
Mitglieder können miteinander kommunizieren
Einsteiger können von erfahrenen Tradern lernen
Kein Handel über den Anbieter möglich
Weiter zu sharewise:

www.sharewise.com/de
Regulierung und Einlagensicherung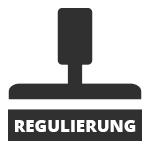 Bei sharewise können Nutzer weder ein echtes Wertpapierdepot noch ein Verrechnungskonto eröffnen. Eine diesbezügliche Regulierung durch eine zuständige Aufsichtsbehörde ist daher ebenso wenig erforderlich wie eine Einlagensicherung. Wie die sharewise Erfahrungen zeigen, gibt es aber dennoch, wichtige Aspekte zu beachten. Mitglieder der Community können die Rangliste aufrufen, die die besten Tippgeber auflistet. Auch wenn ein Tippgeber häufig mit seiner Einschätzung richtig liegt, gibt es keine Garantie auf einen Gewinn.
Aktuell finden registrierte Mitglieder über die Plattform rund 130.000 Empfehlungen. Damit besser eingeschätzt werden kann, wie eine Empfehlung abgeschnitten hat, wird der STOXX Europe 600 als Vergleichsindex herangezogen. Der Aktienindex listet die 600 größten europäischen Unternehmen. Die Empfehlungen der Community-Mitglieder werden durch ein professionelles Bewertungssystem überprüft. Ein Vorteil bei sharewise ist sicherlich, dass es für Mitglieder ersichtlich gemacht wird, ob Empfehlungen tatsächlich auch eintreffen.
Die Auswahl an nationalen und internationalen Titeln kann gerade Neulinge am Aktienmarkt überfordern. Mithilfe der Community kann über bestimmte Aktien diskutiert werden, um andere Meinungen einzuholen. Die Plattform bietet mitunter gute Hilfestellungen für die eigene Anlageentscheidung. User entscheiden selbst, welchem Tippgeber gefolgt wird. Die Anforderungen von Tradern können sich deutlich voneinander unterscheiden. Die Plattform bietet die Möglichkeit, die Informationen auszuwählen, die für die eigene Anlagestrategie wichtig sind.


Um Mitglied der Aktien-Community werden zu können, ist zunächst eine Registrierung erforderlich. Die Anmeldung kann bequem online durchgeführt werden. Über die Schaltfläche "Registrieren" kann die Eröffnung eines Benutzerkontos in Angriff genommen werden. Dazu sind im ersten Schritt Benutzername und E-Mail anzugeben. Eine Anmeldung ist auch über Facebook möglich. Darüber hinaus besteht die Möglichkeit, sich über die folgenden Kanäle anzumelden:
Twitter
Google+
Yahoo
OpenID

Die Mitglieder der Community stammen aus verschiedenen Ländern, sodass sich internationale Meinungen zur Stimmung an den Märkten vorfinden. Wenn die Anmeldung erfolgreich abgeschlossen wurde, erhalten Mitglieder Zugriff auf das persönliche Dashboard. Über das Dashboard können User genau die Informationen im Blick behalten, die sich für die eigene Handelsentscheidung hilfreich erweisen können. Zu den Funktionen bei sharewise gehören auch Alerts, die sich besonders praktisch erweisen. Durch die Alerts können sich Mitglieder über aktuelle Veränderungen informieren lassen.
Die aktuellen Kurse von Aktien, Indizes und Währungen können zudem abgerufen werden. Bei unseren sharewise Erfahrungen konnte festgestellt werden, dass die Kurse nicht selten zeitverzögert angezeigt werden. Die Zeitverzögerung beträgt meist 15 bis 20 Minuten. Zu den Kursen finden sich auch ein Zielkurs und die Veränderung zum Vortag in Prozent. Weiter gibt es eine Aufstellung, die Tops und Flops preisgibt.
Weiter zu sharewise:

www.sharewise.com/de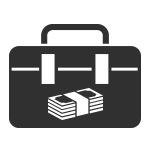 Der Aktienhandelt ist über sharewise nicht möglich. Um die eigene Anlagestrategie umsetzen zu können, muss ein Depot bei einem Broker eröffnet werden. Bei der Brokerwahl stellen die Handelskonditionen ein wichtiges Kriterium dar. Wer sich auf der Plattform von sharewise anmeldet, muss dafür keine Gebühren zahlen. Die Mitgliedschaft ist kostenlos, was sich als klarer Pluspunkt darstellt. Der Zugang zu den Empfehlungen der besten Tippgeber ist ebenso kostenfrei wie der Austausch mit der Community.
Eine Anlageentscheidung sollte gut bedacht sein. Schließlich erfolgt das Investment in ein spekulatives Produkt, was bei einem ungünstigen Verlauf, auch zu herben Verlusten führen kann. Durch die Empfehlungen der Crowd, der Analysten und der Fundamental-Analyse kann ein mögliches durchschnittliches Kursziel für den Basiswert ermittelt werden. Eine sichere Prognose gibt es auch bei sharewise nicht, da sich die Kurse durch unvorhersehbare Entwicklungen am Markt ändern können.
Um die Kursentwicklung analysieren zu können, benötigen Trader die erforderlichen Finanzdaten. Als Mitglied von sharewise erhalten Trader und solche, die es werden möchten, Zugang zu Finanzdaten von mehr als 20 Börsen weltweit und das kostenfrei. Wer sich über Neuigkeiten zu ausgewählten Aktien auf dem Laufenden halten möchte, kann die Alerts nutzen. Für die Benachrichtigungen fallen ebenfalls keine Kosten an, was die Alerts zusätzlich attraktiv macht.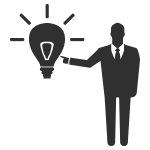 Die Leistungen von sharewise ermöglichen registrierten Mitgliedern, nützliche Funktionen zu verwenden. User können nicht nur Empfehlungen zu Aktien abgeben, sondern auch Einschätzungen der Crowd betrachten. Wie die Crowd eine Aktie einschätzt, kann einen zusätzlichen Blickwinkel liefern. Um überhaupt in das Ranking aufgenommen werden zu können, müssen mindestens fünf Empfehlungen abgegeben werden. Neben dem Ranking präsentiert die Plattform Buy- und Sell-Trends. Darüber hinaus können sich Informationen aus den folgenden Bereichen hilfreich für die Anlageentscheidung erweisen:
Börsengeflüster
Depots
Einschätzungen
Von Zeit zu Zeit gibt es bei sharewise Wettbewerbe wie Catch the Monkey oder 5 Aktien Wettbewerb. Wer wissen möchte, welche Wettbewerbe gerade laufen, findet dies leicht über die zugehörige Suchfunktion heraus.

Nutzung über mobile Version
Die Leistungen von sharewise können Mitglieder der Community über den heimischen PC nutzen. Um sich in den persönlichen Bereich einzuloggen, sind Benutzername oder E-Mail und Passwort einzugeben. Damit sich User auch von unterwegs aus, über die aktuellen Trends bestimmter Aktie informieren können, bietet sharewise eine mobile Version an. So kann der Service auch über Smartphone und Tablet von unterwegs genutzt werden. Eine sharewise App für iPhone oder andere mobile iOS-Geräte konnten wir bei unseren Erfahrungen hingegen nicht entdecken.
Über die mobile Version der Website erfolgt die Darstellung der verschiedenen Leistungen gut. Gerade für vielbeschäftigte User ist es von Interesse, dass die Funktionen auch uneingeschränkt über das mobile Endgerät zur Verfügung stehen.
Weiter zu sharewise:

www.sharewise.com/de
Social Trading – von den Einschätzungen der Crowd profitieren

Die Community ist ein wichtiges Merkmal von sharewise. Durch den Austausch mit anderen Tradern können nicht nur Einsteiger viel dazu lernen. Hierdurch erhalten Mitglieder einen Blick auf andere Investmentansätze und Strategien. Dem eigenen Handel können Emotionen wie Angst oder Gier im Wege stehen. Einzelne Mitglieder der Community schätzen eine Aktie ein. Die gesammelten Ergebnisse geben eine Einschätzung zu einer Aktie wieder.
Daneben bieten Foren zahlreiche Diskussionsthemen, die weit mehr behandeln als nur die Anlageklasse Aktien. Es finden sich Themen wie ETFs, Futures und Optionen. Natürlich kann auch über abgeschlossene oder laufende Wettbewerbe diskutiert werden. Der Austausch mit anderen Tradern macht die Plattform sicherlich für viele interessant. Wer ohne Anlageberater handelt, steht häufig alleine dar, was den Reiz an einer Social Trading Plattform ausmacht.
Watchlist und Musterdepot
Zwar zählt ein echtes Depot nicht zu den Leistungen der Plattform, aber dafür finden User ein sharewise Musterdepot vor. Bevor echtes Geld investiert wird, können Strategien über ein Musterdepot getestet werden. Die Entwicklungen des Depots können beobachtet und analysiert werden. Eine Watchlist stellt ein hilfreiches Werkzeug dar, um vielversprechende Titel zunächst zu beobachten. Welche Titel der Watchlist hinzugefügt oder wieder entfernet werden, obliegt jedem Trader selbst.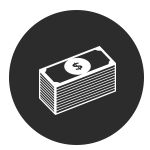 Bei Social Trading Anbietern, über die der Handel mit Aktien und anderen Instrumenten möglich ist, sind Kosten für Ein- und Auszahlungen ein relevantes Kriterium. Da sharewise kein echtes Depot anbietet, sind auch keine Einzahlungen erforderlich. Der Service von sharewise steht für Mitglieder kostenfrei bereit, sodass auch keine monatlichen Gebühren überwiesen werden müssen. Das Thema Zahlungsmethoden ist in diesem Falle nicht von Interesse.
Bei sharewise müssen sich User keine Gedanken über die Gebührenstruktur machen. Nicht nur die Aktienempfehlungen sind kostenlos, sondern auch die Teilnahme an den Wettbewerben und vieles mehr.

Webinar erleichtert Einführung
Damit sich User schnell mit sharewise vertraut machen können, wird ein kostenloses Webinar angeboten. Um online am Webinar teilnehmen zu können, ist zuerst eine Anmeldung dafür erforderlich. Mithilfe des Webinars kann in Erfahrung gebracht werden, was das Angebot alles enthält. Der Termin für das Webinar steht jedoch noch nicht fest. Es müssen sich immer erst genügend Teilnehmer finden.
Die Dauer des Webinars beträgt rund 30 Minuten. Fragen können im Anschluss gestellt werden. In den Webinaren können Aspekte wie die Funktionen des Dashboards behandelt werden. Darüber hinaus können sich Teilnehmer darüber informieren, wie eine Watchlist angelegt und Alerts eingestellt werden können. Insgesamt bietet das Einführungs-Webinar wissenswerte Inhalte.
Weiter zu sharewise:

www.sharewise.com/de


In unseren sharewise Erfahrungen haben wir auch den Kundensupport näher betrachtet. Dabei konnten wir feststellen, dass sich lediglich ein Kontaktformular unter den Kontaktmöglichkeiten findet. Der Kundensupport kann weder telefonisch noch über einen Live-Chat erreicht werden. Da der Service von sharewise kostenfrei ist und die Mitglieder der Community jederzeit miteinander kommunizieren können, fällen die mageren Kontaktmöglichkeiten weniger ins Gewicht.

Um alle Funktionen von sharewise nutzen zu können, ist eine Registrierung erforderlich. Der Registrierungsprozess ist unkompliziert gestaltet. Das Angebot richtet sich nicht nur an User aus Deutschland. Wie die Servicezeiten für den Kundensupport ausfallen, konnten wir bei unseren Erfahrungen nicht genau feststellen.
Usability der Website
Die Website ist mit vielen Informationen bestückt und wirkt in einigen Bereichen etwas überladen. Wer nach Informationen zu einer bestimmten Aktie sucht, kann in die Such-Funktion einfach die Wertpapierkennnummer eingeben. Dies erleichtert die Suche deutlich. Die Sprachenauswahl der Website ist für Länder wie China, Indonesien, Indien und weitere ausgelegt.
Wer sich näher mit der Informationsbereitstellung über die Website befassen möchte, sollte etwas Zeit einplanen. So kann auch gleich ein Eindruck darüber gewonnen werden, welche Services über sharewise verfügbar sind. Die Menüführung ist in vier Kategorien unterteilt, die sich durch Dashboard, Community, Märkte und News darstellen.


Der Service von sharewise legt den Fokus auf Aktienempfehlungen und den Austausch innerhalb der Aktien-Community. Der Anbieter muss sich nicht durch konkurrenzfähige Handelskonditionen auf dem Markt behaupten und sich durch Auszeichnungen einen Namen bei Kunden machen. Wer den kostenlosen Service des Anbieters nutzen möchte, kann Einschätzungen zu Aktien erhalten und diese in die eigene Anlageentscheidung miteinfließen lassen.
Damit aufgezeigt werden kann, welche Trader die besten sind, kommt ein professionelles Bewertungssystem zum Einsatz. Dies erfolgt automatisch. Bei sharewise geht es darum, dass Trader Unterstützung bei der Anlageentscheidung durch die Community finden. Auszeichnungen von unabhängigen Institutionen konnten wir für sharewise nicht entdecken.
Weiter zu sharewise:

www.sharewise.com/de
Mediale Aufmerksamkeit
Im Gegensatz zu einigen Social Trading Plattformen findet sharewise in Deutschland weniger Aufmerksamkeit. Es werden derzeit über die Plattform Empfehlungen von etwa 100.000 Mitgliedern ausgewertet. Seit dem Start des Service haben sich zahlreiche User registriert, um an den Diskussionen in der Community teilnehmen zu können. Die Kommunikation erfolgt über die Community und weniger über ausführliche Presseberichte.
Wer einen Account bei Twitter hat, kann das Börsengeflüster hierrüber nachlesen. Beim Börsengeflüster können User selbst Börsennachrichten erstellen und natürlich kann dies auch bewertet werden. Über die Website von sharewise findet sich ein Pressespiegel mit inhaltsreichen Informationen.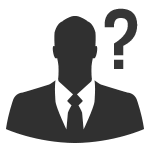 An wen richtet sich die Plattform?
Die Plattform zeigt sich vielseitig. User können Aktienempfehlungen einsehen und mit der Community diskutieren. Mittlerweile gibt es auch Empfehlungen für andere Anlageklasse wie Indizes, Währungen und ETFs. Der Service kann sich für private Anleger interessant erweisen, die beim Trading nicht auf sich allein gestellt sein möchten.
Gibt es eine App für den Service?
Eine sharewise App konnten wir in unserem Test nicht bemerken. Dafür gibt es aber die Website als mobile Version, sodass die Inhalte auch über Smartphone und Tablet gut dargestellt werden. Für Trader ist es wichtig, dass der Zugriff auf die Watchlist und Neuigkeiten an den Märkten auch bequem über das mobile Endgerät möglich ist.
Was kostet die Mitgliedschaft bei sharewise?
Der Service von sharewise steht interessierten Tradern kostenlos zur Verfügung. Die Anmeldung kann einfach und kostenlos durchgeführt werden, um alle Funktionen nutzen zu können. Sowohl die Aktienempfehlungen als auch Watchlist, Wettbewerbe, Finanzdaten und mehr sind kostenfrei.

Wie erhält man einen Platz in der Rangliste?
In der Rangliste werden die besten Tippgeber aufgeführt. Um überhaupt in die Rangliste aufgenommen werden zu können, müssen mindestens fünf Empfehlungen abgegeben werden. Die Rangliste ist ein wichtiges Element. Mithilfe eines professionellen Bewertungssystems erfolgt die Einstufung der Anleger automatisch.
Weiter zu sharewise:

www.sharewise.com/de
Fazit: Konzept setzt auf die Empfehlungen der Crowd
In einigen wesentlichen Punkten unterscheidet sich sharewise von verschiedenen Social Trading Plattformen. Zunächst können User kein reales Depot bei sharewise eröffnen, um darüber mit Aktien und anderen Finanzinstrumenten zu handeln. Trader und solche, die in den Handel mit Aktien, Indizes oder Währungen einsteigen möchten, können sich mit anderen Mitgliedern der Community über mögliche Kursentwicklungen und mehr austauschen.
Die sharewise Empfehlung erfolgt durch die Crowd. Die Einschätzung basiert auf den Aktienempfehlungen von Mitgliedern. Weitere Blickwinkel liefern die Meinungen von Analysten und die fundamentale Analyse, die für jede Aktien angestellt wird. Registrierte Mitglieder haben Zugriff auf alle Funktionen. Dazu gehört auch die Rangliste, die die besten Anleger aufführt. Darüber hinaus können Mitglieder an Wettbewerben teilnehmen. Bei sharewise gibt es unterschiedliche Wettbewerbe. Wann der nächste Wettbewerb "Catch the Monkey" beginnt, kann über die Website in Erfahrung gebracht werden.
Der Service von sharewise konzentriert sich auf die Aktien-Community und die Empfehlungen zu Aktien und Co. Was den Kundenservice betrifft, so kann der Kontakt lediglich über das bereitgestellte Kontaktformular aufgenommen werden. Eine Service-Hotline bietet sharewise nicht an. Die Website kann über die mobile Version aufgerufen werden, um die Inhalte bequem über das mobile Endgerät nutzen zu können.
Eigene Erfahrungen zum Angebot
Konnten Sie schon eigene Erfahrungen mit der Plattform sharewise machen? Haben Sie bereits selbst Aktienempfehlungen abgegeben und Fragen mit der Community diskutiert? Teilen Sie Ihren sharewise Erfahrungsbericht mit anderen Lesern. Mit Ihrer Meinung können Sie anderen Usern dabei helfen, das Angebot besser einschätzen zu können.

Wo hat der Anbieter seinen Sitz?

sharewise hat seinen Sitz in Kufstein, Österreich.

Ist die Kontoeröffnung kompliziert?

Nein! Die Kontoeröffnung ist in wenigen Schritten möglich!

Wie finanziert sich sharewise?

sharewise finanziert sich über Spenden.

Gibt es Wettbewerbe bei sharewise?

Bei sharewise konnen Sie an Börsenspielen teilnehmen.