Plus500 Krypto Erfahrungen 2020: Bitcoin & Co. günstig als CFD handeln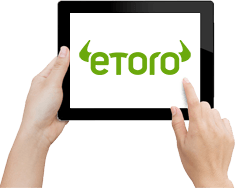 KRYPTO BROKER TESTSIEGER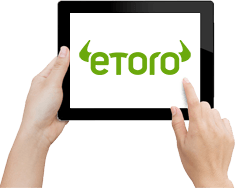 24/7 Krypto-Handel möglich
Krypto-Trading mit Hebel 1:2
Trading-Plattform in über 20 Sprachen
WEITER ZU ETORO:

www.etoro.com/de
Die Plus500 Gruppe wurde bereits 2008 gegründet, somit kann der Broker auf viel Erfahrung zurückgreifen. Das Angebot an handelbaren Finanzinstrumenten wird regelmäßig erweitert und umfasst aktuell ein Portfolio aus über 2.000 Basiswerten. Darunter befinden sich auch viele Kryptowährungen, die übersichtlich in einer eigenen Kategorie aufgelistet sind. Das Hauptunternehmen, Plus500 Limited, ist an der Londoner Börse notiert.
Plus500 wird von der britischen FCA, der zypriotischen CySEC und der australischen ASIC beaufsichtigt und reguliert. Durch die strengen Sicherheitsauflagen, die unter anderem die getrennte Verwaltung der Kundengelder und die verschlüsselte Datenübertragung beinhalten, erhalten Kunden einen zuverlässiger Schutz des Kapitals. In den AGBs des Unternehmens sind negative Kontostände ausgeschlossen. Eine Nachschusspflicht besteht also nicht. Durch verschiedene Orderfunktionen, wie beispielsweise ein garantiertes Stopp Loss, erhalten Anleger darüber hinaus verschiedene Risikomanagement-Tools an die Hand.
Die Plus500 Gruppe hat sich das Ziel gesetzt, die weltweite Nummer 1 beim CFD-Trading zu sein. Angesichts des breit gefächerten Angebots und der niedrigen Handelsgebühren befindet sich der Broker auf einem guten Weg . Wenngleich natürlich auch einige kleine Verbesserungen erforderlich sind.
Wir haben uns im folgenden Plus500 Krypto Erfahrungsbericht mit den Vor- und Nachteilen dieses Anbieters auseinandergesetzt. Dabei haben wir Angebot insbesondere im Hinblick auf das Trading mit Kryptowährungen genau unter die Lupe genommen. Zur Auswahl stehen dabei unter anderem Bitcoin, Ethereum, Ripple, Litecoin, IOTA und ein Krypto-Index.
Weiter zu Plus500:

www.plus500.de
Vor- und Nachteile des Brokers
Sicheres Regulierungsumfeld
Verschiedenen Kryptowährungen verfügbar
Kryptowährungen 24/7 handeln
Kostenloses Demokonto mit unbegrenzter Laufzeit
Kundenservice in deutscher Sprache
Hebel für Kryptowährungen bis zu 1:2
Mobiles Trading möglich
Keine Nachschusspflicht
Auch bei den weiteren CFDs ist eine große Auswahl vorhanden
Market Maker
MetaTrader 4 nicht verfügbar
Keine Lehrvideos und Webinare
Unser Plus500 Krypto Erfahrungen im Detail


Bei unserem Plus500 Test konnten wir größtenteils positive Erfahrungen machen. Aber es haben sich dabei auch einige Nachteile gezeigt. Positiv ist auf jeden Fall das Regulierungsumfeld zu bewerten. Denn mit der CySEC aus Zypern und der britischen FCA sind zwei als streng geltende Behörden für den Broker zuständig. Somit ist Plus500 an hohe Auflagen gebunden, die der Sicherheit der Trader und ihres Kapitals dienen sollen. Der Kundenservice ist per Kontaktformular, E-Mail oder Live-Chat auf Deutsch erreichbar und antwortet in der Regel schnell. Eine Telefonnummer konnten wir dagegen auf der Website nicht finden. Bei Bedarf können Kunden aber einen kostenfreien Rückruf vereinbaren.
Ein positiv hervorzuhebender Punkt bei der Plus500 Bewertung ist die große Auswahl an Finanzderivaten, mit der die Trader bei dem Broker handeln können. Es stehen verschiedene Kryptowährungen zur Verfügung. Der Handel erfolgt dabei gegen den US-Dollar. Auch bei den klassischen Währungen und im Bereich der CFDs und Optionen bietet Plus500 eine deutlich überdurchschnittliche Vielfalt.
Das Angebot können Nutzer mit einem kostenlosen Demokonto für einen unbegrenzten Zeitraum testen. Hierfür stellt der Broker den Nutzern kostenloses virtuelles Guthaben zur Verfügung. Dieses wird automatisch wieder aufgeladen, sollten die Kunden es beim virtuellen Handel verlieren.
Das Eröffnen des Handelskontos erfolgt ohne Gebühren eröffnet. Bei Inaktivität von über drei Monaten fällt eine Gebühr von 10 Euro monatlich an. Diese berechnet Plus500 aber nur, wenn auf dem Konto entsprechendes Guthaben vorhanden ist. Negative Kontostände sind in den Geschäftsbedingungen ausgeschlossen, eine Nachschusspflicht gibt es daher bei Plus500 nicht.
Plus500 Krypto Hebel
Der maximale Hebel bei den Kryptowährungen gehört ebenfalls zu den positiven Aspekten bei der Plus500 Bewertung. So können die Kunden bei Plus500 Bitcoin und andere Kryptowährungen mit einem Hebel von 1:2 handeln. Um die ebenfalls möglichen hohen Verluste in Grenzen zu halten, ist unter anderem eine garantierte Stopp-Loss-Funktion vorhanden.
Zu den Nachteilen des Brokers gehört vor allem die Arbeitsweise als Market Maker, wodurch Plus500 als direkter Handelspartner des Kunden auftritt. Somit ist der Kunde von der hervorragenden Arbeitsweise des Anbieters bei der Kursgestaltung abhängig. Dies ist bei vielen anderen Brokern ebenso der Fall. Für viele erfahrene Trader besteht ein weiterer Nachteil darin, dass der Handel dabei ausschließlich über die eigenen Plattformen des Brokers stattfindet. Die beliebte Handelsplattform MetaTrader steht dabei nicht zur Verfügung.
Weiter zu Plus500:

www.plus500.de
Die Konditionen im Überblick
CFDs auf Kryptowährungen
Kryptowährungen gegen USD
Auch ein Krypto-Index ist im Angebot
Viele weitere Basiswerte (Forex, CFDs und Optionen)
Kostenloses und zeitlich nicht begrenztes Demokonto
Nur 100 Euro Mindesteinzahlung
Maximaler Hebel beim Handel mit Kryptowährungen: 1:2
Regulierung durch CySEC und FCA
Handel über Windows-Trader, Web-Trader oder Apps für iPhone, iPad, Apple-Watch, Android und Windows-Phones
Keine Nachschusspflicht
Regulierung und Einlagensicherung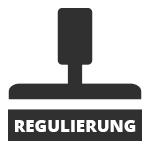 Hinsichtlich der Regulierung hat unser Plus500 Erfahrungsbericht ergeben, dass der Broker von mehreren Regulierungsbehörden beaufsichtigt und reguliert wird. Für das britische Tochterunternehmen Plus500UK Limited ist die Financial Conduct Authority (FCA) zuständig. Das auf Zypern ansässige europäische Tochterunternehmen Plus500CY Limited wird von der Cyprus Securities and Exchange Commission (CySEC) reguliert. Die Australian Securities and Investments Commission (ASIC) beaufsichtigt das Tochterunternehmen Plus500AU.
Alle zuständigen Behörden gelten als zuverlässig und stellen dabei strenge Bedingungen an die von ihnen regulierten Broker.
Die Gelder der Kunden werden auf getrennten Konten bei renommierten Banken verwaltet und können sogar im Fall einer Insolvenz ausgezahlt werden. Zudem ist eine Einlagensicherung vorhanden. Für das Hedging der Positionen verwendet Plus500 eigenes Kapital. Auch andere Ausgaben sind nicht mit den Kundengeldern finanziert.
Unsere Plus500 Erfahrungen im Detail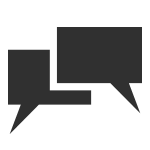 Leider mussten wir bei unserem Plus500 Test feststellen, dass die beliebte und bei vielen anderen Brokern verfügbare Plattform MetaTrader nicht im Angebot ist. Der Handel erfolgt ausschließlich über die brokereigene Plattform. Diese wiederum ist als Download für Windows, als webbasierte Version sowie als App für iOS, Android und Windows vorhanden. Die Handelsplattform bietet dabei verschiedene Orderfunktionen. Darunter die Möglichkeit, ein garantiertes Stopp Loss zu nutzen und so das Verlustrisiko in Grenzen zu halten. Für die Kursanalyse steht eine gute Auswahl an Funktionen zur Verfügung, sodass auch die Ansprüche fortgeschrittener Trader mit der Plus500 Plattform erfüllt sind.
Die Mindesteinzahlung beträgt 100 Euro, wenn der Kunde über Kreditkarte, Skrill oder PayPal eingezahlt. Lediglich bei der Einzahlung per Überweisung ist dabei ein Mindestbetrag von 500 Euro erforderlich.
Plus500 führt die Order der Kunden als Market Maker sofort zum aktuellen Handelskurs mit einer sehr geringen Latenzzeit aus. Die Handelskurse bei den Kryptowährungen werden zwar vom Broker selbst gestellt, orientieren sich aber an den aktuellen Kursen der großen Tauschbörsen.
Bei Plus500 stehen unter anderem die Kryptowährungen Bitcoin, Etherum, Ripple, Litecoin, Dash, Monero, NEM und viele mehr zur Verfügung. Sogar ein Krypto-Index auf 10 verschiedene digitale Währungen ist im Repertoire des Brokers vorhanden. Damit bietet der Broker Basiswerte an, die nur bei wenigen anderen Online-Brokern verfügbar sind.
Bei Kreditkarten und PayPal Einzahlungen nur 100 Euro Mindesteinzahlung
Viele verschiedene Kryptowährungen als CFDs vorhanden
24/7 Plus500 Krypto Trading möglich
Weiter zu Plus500:

www.plus500.de
Unser Plus500 Test: Die Handelskonditionen im Review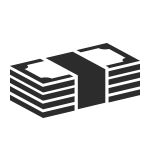 Kryptowährungen sind deutlich volatiler als andere Basiswerte, wodurch sich Spreads und Handelskonditionen öfter ändern können. Plus500 gibt für jeden Basiswert den aktuellen Spread, den verfügbaren Hebel und weitere Handelskonditionen in einer übersichtlichen Tabelle an. Hier ist zudem ersichtlich, bis zu welchem Zeitpunkt diese Konditionen gelten. Für die Kunden, die bei Plus500 Bitcoin traden, wird ein Spread berechnet, was deutlich unter dem branchenüblichen Durchschnitt liegt. Der maximale Hebel ist mit 1:2 angegeben. Bei den anderen angebotenen Kryptowährungen gelten ähnlich gute Konditionen.
Für die Eröffnung eines Handelskonto ist eine Mindesteinzahlung von 100 Euro erforderlich. Eine Ausnahme stellt die Einzahlung per Überweisung dar, diese ist bei Plus500 erst ab einem Betrag von 500 Euro möglich.
Der Broker ist bei den Tradern, die sich auf Kryptowährungen spezialisiert haben, wegen seiner guten Auswahl und den niedrigen Gebühren beliebt. Bei den anderen angebotenen Finanzderivaten gelten ähnlich gute Bedingungen, sodass Plus500 auch für Trader geeignet ist, die sich nicht auf eine Kategorie festlegen, sondern lieber mit einer breiten Palette an unterschiedlichen Basiswerten handeln möchten.
Leistungen und Extras bei Plus500


Während andere Broker oftmals ein umfangreiches Zusatzprogramm anbieten, beschränkt sich Plus500 darauf, das eigentliche Handelsangebot zu guten Konditionen zur Verfügung zu stellen. Ein Schulungsprogramm mit Videos oder Webinaren ist nicht vorhanden. Es sind auf der Website zudem nur einige kurze Einführungen für Anfänger zu sehen. Aktuelle News oder Expertenanalysen konnten wir bei diesem Broker ebenfalls nicht finden. Es ist zwar mittlerweile ohne Probleme möglich, sich diese Informationen an anderer Stelle kostenlos aus dem Internet zu beschaffen. Dennoch sollte das Unternehmen nachbessern. Denn immerhin strebt Plus500 nach eigenen Angaben die Position des Marktführers im Bereich des CFD-Tradings an.
Das Plus500 Demokonto konnten wir dagegen im Test als sehr gut bewerten. Während die Laufzeiten der Demoversionen bei vielen anderen Anbietern beschränkt sind, steht dieses Demokonto interessierten Nutzern dauerhaft zur Verfügung. Damit kann es zum einen zum Kennenlernen des Brokers genutzt werden, zum anderen für das regelmäßige Training und damit die Verbesserung der eigenen Fähigkeiten. Das virtuelle Guthaben auf dem Plus500 Demokonto wird automatisch kostenlos wieder aufgeladen, sobald das Kontoguthaben unter einen bestimmten Betrag fällt. So können die Trader es zu jedem Zeitpunkt direkt nach dem Einloggen nutzen und ohne Risiko unter realen Bedingungen handeln.
Andere Plus500 Testberichte und Auszeichnungen


Plus500 ist einer der ältesten Online-Broker und erhält auf mehreren Finanzportalen eine seriöse und empfehlenswerte Beurteilung. Das große Angebot und die günstigen Gebühren machen den Broker zudem auch für professionelle Trader attraktiv. In Bezug auf den Handel mit Kryptowährungen fällt die Plus500 Bewertung der Finanzexperten ebenfalls positiv aus. Der Bitcoin als größte Kryptowährung konnte in der Vergangenheit eine große Wertsteigerung verzeichnen und hat auch jetzt noch ein hohes Potenzial. Schon ohne Leverage ermöglichen die sehr volatilen Handelskurse große Wertsteigerungen. Für die anderen angebotenen Kryptowährungen gelten ähnliche Voraussetzungen.
Weiter zu Plus500:

www.plus500.de
Fragen und Antworten zum Broker
Welche Kryptowährungen können Anleger über Plus500 handeln?
Der Broker ermöglicht es seinen Kunden, unter anderem auf die Kurse von Bitcoin, Etherum, Ripple, Dash, Litecoin, Monero, IOTA und NEM zu spekulieren. Aber es stehen dabei auch noch mehr Digitalwährungen zur Verfügung. Während viele andere Anbieter sich auf den Handel mit Bitcoins oder wenigen Kryptowährungen beschränken, bietet Plus500 damit eine gute Auswahl an Währungen an.
Welche Handelszeiten gelten für das Trading mit Kryptowährungen?
Im Gegensatz zu den "klassischen" Basiswerten können Kryptowährungen bei Plus500 an sieben Tagen in der Woche rund um die Uhr gehandelt werden. Lediglich sonntags ist der Handel ab 12 Uhr für ein Stunde unterbrochen. Damit ist Plus500 einer der Broker mit den ausgedehntesten Handelszeiten und bietet damit zusätzliche Chancen, von Kursverläufen der an Bedeutung zunehmenden Kryptowährungen zu profitieren.
Welche Mindesteinzahlung wird gefordert?
Die Mindesteinzahlung beträgt 100 Euro und ermöglicht auch Tradern mit geringem Kapital den Handel mit den zunehmend beliebteren Kryptowährungen. Allerdings gilt die angegebene Mindesteinzahlung nicht für die Kontokapitalisierung per Überweisung. Hier beträgt die Mindesteinzahlung 500 Euro. Glücklicherweise bietet Plus500 viele weitere Zahlungsoptionen an, darunter PayPal, Skrill und die Einzahlung per Kreditkarte.
Wie funktioniert der Handel über das Demokonto?
Das Demokonto ist kostenlos und steht auch ohne Handelskonto zur Verfügung. In erster Linie dient es zum Kennenlernen des Brokers und der angebotenen Handelsprodukte. Aber auch für aktive Trader bietet die gelegentliche Nutzung des Demokontos viele Vorteile. Sie können beispielsweise neu erlernte Strategien und Methoden trainieren oder ohne finanzielles Risiko an der Optimierung ihrer Handelsstrategie arbeiten.
Das Demokonto unterliegt keiner Laufzeitbeschränkung, es steht dauerhaft zur Verfügung. Gehandelt wird mit virtuellem Guthaben, das bei Verlusten kostenlos vom Broker wieder aufgeladen wird. Das Trading erfolgt zu den gleichen Konditionen wie beim Live-Konto, nur dass kein reales Geld verloren oder gewonnen werden kann.
Wo finde ich die Handelskonditionen für das Trading mit Kryptowährungen?
Plus500 bietet einen hohen Hebel und niedrige Spreads beim Trading mit Kryptowährungen und anderen Produkten. Vor allem bei den sehr volatilen Kryptowährungen können sich die Bedingungen zwischenzeitlich ändern. Die aktuellen Bedingungen sind auf der Website zu finden. Hier stellt Plus500 eine Liste mit allen angebotenen Basiswerten zur Verfügung. Mit einem Klick auf den entsprechenden CFD erhalten die Nutzer Informationen zu Spreads, Hebel und weiteren Parametern.
Eigene Erfahrungen zum Angebot


Wenn Sie bereits über den Broker gehandelt haben, würden wir uns über Ihren ganz persönlichen Plus500 Erfahrungsbericht freuen. Teilen Sie uns Ihre Meinung zu den angebotenen Leistungen mit und tragen Sie damit zu einer transparenten Bewertung des Brokers bei.
Das Fazit zum Plus500 Testbericht

Wir haben das Angebot des Brokers einem ausführlichen Test unterzogen und sind insbesondere von der guten Auswahl und den niedrigen Spreads bei den Kryptowährungen positiv überrascht.
Der Broker zeigt zwar durchaus auch einige Schwachstellen, wie beispielsweise das nicht vorhandene Bildungsangebot oder die Tatsache, dass der beliebte MetaTrader nicht genutzt werden kann, bietet im Großen und Ganzen aber ein überzeugendes Gesamtpaket.
Kryptowährungen können mit einem verhältnismäßig hohen Hebel von bis zu 1:2 gehandelt werden. Die Gebühren werden ausschließlich über Spreads berechnet, die im Vergleich zu anderen Krypto Anbietern niedrig ausfallen. Die Handelskonditionen werden regelmäßig an die aktuellen Gegebenheiten angepasst, die sich grade bei Kryptowährungen schnell ändern können. Die aktuellen Spreads und weitere Informationen sind für jeden Basiswert transparent auf der Website aufgeführt. Dort ist auch ersichtlich, für welchen Zeitraum diese gelten.
Das Trading mit den klassischen Finanzderivaten ist zu den üblichen Handelszeiten möglich. Kryptowährungen können auch am Wochenende gehandelt werden. Daher bietet sich Plus500 als Broker für Trader an, die Wert auf eine große Auswahl und ausgedehnte Handelszeiten legen.
Fragen & Antworten zu Plus500
Wo hat der Broker seinen Hauptsitz?

Plus500 hat seinen Hauptsitz in London, UK.

Handelt es sich bei Plus500 um einen regulierten Broker?

Der Broker Plus500 wird unter anderem von der FCA reguliert.

Kann ich den Handel bei Plus500 im Vorfeld erst testen?

Ja. Plus500 stellt ein kostenfreies Demokonto zur Verfügung.

Welche Handelsprodukte bietet Plus500 an?

Bei Plus500 können CFD, Forex und Aktien gehandelt werden.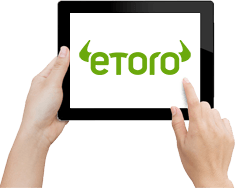 KRYPTO BROKER TESTSIEGER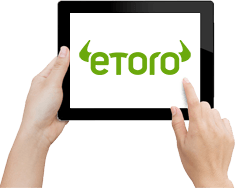 24/7 Krypto-Handel möglich
Krypto-Trading mit Hebel 1:2
Trading-Plattform in über 20 Sprachen
WEITER ZU ETORO:

www.etoro.com/de