Payoneer Erfahrungen 2020 – Online-Payment-Lösung als Alternative?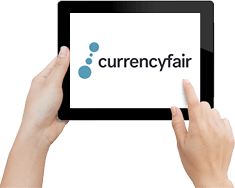 GELDTRANSFER TESTSIEGER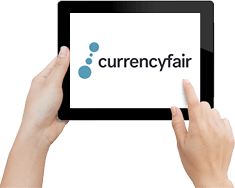 App für mobile Abwicklungen
18 verschiedene Währungen möglich
kostenloses Konto für private und geschäftliche Kunden
WEITER ZU CURRENCYFAIR:

www.currencyfair.com/de


Der Service von Payoneer kann von Unternehmen und Privatpersonen seit dem Jahr 2005 für den nationalen wie internationalen Geldtransfer genutzt werden. Payoneer hat seinen Hauptsitz in New York und führt daneben noch 14 Niederlassungen weltweit.
Derzeit kann der Online-Finanzdienstleister eine Kundenzahl von rund 4 Millionen vorweisen. Das Geschäftskonzept von Payoneer zielt darauf ab, seinen Kunden komfortable B2B-Zahlungen zu ermöglichen. Dabei können Transaktionen in mehr als 200 Länder und in rund 150 Währungen vorgenommen werden. In unseren Payoneer Erfahrungen haben wir die Leistungen und Konditionen nach festgelegten Kriterien unter die Lupe genommen.
Weiter zu Payoneer:

www.payoneer.com
1. Die Vor- und Nachteile von Payoneer
an eCommerce-Marktplätzen einsetzbar
Geld vom Payoneer-Konto in Landeswährung auf Bankkonto auszahlen
mit Prepaid-MasterCard-Debitkarte online oder in Geschäften zahlen
lokales Währungskonto hinzufügen
Transaktionen in mehr als 200 Länder möglich
schneller grenzüberschreitender Geldtransfer
 keine deutsche Website
 Höhe der Gebühren für die Prepaid Debit MasterCard
2. Die Konditionen und Gebühren im Überblick
kostenlose Kontoeröffnung
Geld von vom Payoneer Konto zu einem anderen Payoneer-Konto kostenlos
Gebühren für Global Payment Service können je Land variieren
bei US-Dollar bis zu 1 % an Gebühren
Geld abheben 1,50 EUR, 1,50 US-Dollar oder 1,50 GBP
Geldbeträge in einer anderen Währung als EUR, GBP und USD abheben, kostet bis zu 2 % über der Mid-Market-Rate
Währung in eine andere Währung tauschen 0,5 %
Geld über Kreditkarte erhalten, kostet 3 %
Kartenersatz 9,95 Euro (EUR Card)
Jahresgebühr für PrePaid-MasterCard 29,95 US-Dollar
Payoneer-App für kompatible iOS- und Android-Geräte
Weiter zu Payoneer:

www.payoneer.com
3. Sicherheit beim Geldtransfer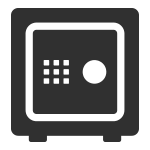 Payoneer bietet eine Online-Payment-Lösung an, durch die Kunden Geld grenzübergreifend überweisen und erhalten können. Die Sicherheit spielt in unseren Payoneer Erfahrungen eine besonders wichtige Rolle. Kunden können dem Payoneer-Konto ein Bankkonto hinzufügen. Im Zuge der Sicherheit ist es für Kunden von Vorteil, dass Payoneer diesbezüglich eine Überprüfung anstellt. Zunächst erhalten Kunden eine E-Mail mit der Information, dass das Bankkonto hinzugefügt wurde. Zudem wird auf den Überprüfungsprozess hingewiesen, der bis zu 3 Werktage oder länger dauern kann. Wer also sein Payoneer-Konto zeitnah in Verbindung mit dem Bankkonto nutzen möchte, sollte die Prüfung direkt angehen.
Regulierung bei Payoneer
Neben der Hauptniederlassung in New York hat Payoneer noch 14 Niederlassungen weltweit. Dazu gehört auch die im Jahr 2017 eröffnete Niederlassung in London. Damit Überweisungen innerhalb des Europäischen Binnenmarktes rechtmäßig erfolgen können, verfügt Payoneer über eine entsprechende Registrierung. Diese liegt bei der Gibraltar Financial Services Commission vor.
Identifikationsverfahren bei Payoneer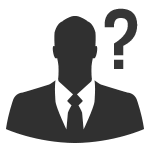 Wer bei einer deutschen Direktbank ein Konto eröffnen möchte, muss sich zunächst verifizieren. Die Prüfung der Identität ist ein wichtiger Bestandteil des Kontoeröffnungsprozesses. In der Regel erfolgt die Verifizierung über das PostIdent-Verfahren in einer Filiale der Deutschen Post oder per Video-Legitimation. Auch bei Payoneer wird die Identität überprüft. Dazu muss ein Ausweisdokument wie ein gültiger Reisepass gut lesbar eingescannt werden. Dass für einen Adressnachweis eine Versorgerrechnung beigebracht werden muss, konnten wir bei unseren Erfahrungen mit dem Unternehmen nicht feststellen.
4. Unsere Payoneer Erfahrungen im Detail


Mit einem Account bei Payoneer können Nutzer über den Global Payment Service Überweisungen von Unternehmen und Dienstleistern erhalten, die in Europa, den USA, Kanada, China und weiteren Ländern sitzen. Das Payoneer-Konto kann sich für Firmen, Dienstleister, Online-Verkäufer und Freelancer interessant erweisen, die ihr Portfolio nicht nur auf nationaler Ebene, sondern auch international anbieten. Zum Payoneer-Konto können Nutzer eine Prepaid-MasterCard-Debitkarte erhalten, die für online Käufe und zum Bezahlen in Geschäften verwendet werden kann. Mit der globalen Payment-Lösung von Payoneer können sich Nutzer international aufstellen. Dazu zählt auch die Nutzung an eCommerce-Marktplätzen.
Zahlungsservice von Payoneer
Wer häufig in Fremdwährung bezahlt und/oder bezahlt wird, sucht nach einer möglichst günstigen Möglichkeit, solche Transaktionen durchzuführen. Das Gebührenmodell von Payoneer beinhaltet Kosten für unterschiedliche Leistungen. Jeder Kunde hat individuelle Anforderungen an den Service und nutzt manche Leistungen häufiger als andere. Wenn man als Nutzer von Payoneer über den Zahlungsservice eine Zahlung von einem anderen Payoneer-Konto erhält, ist dies kostenlos. Dabei kann es sich um Zahlungen in Euro, US-Dollar, britische Pfund und japanischen Yen handeln. Hingegen fallen Kosten an, wenn der Global Payment Service für Transaktionen genutzt wird. Dabei können die Gebühren je nach Land variieren. Für die Währung US-Dollar kann eine Gebühr von bis zu 1 % anfallen.
Wechselkurs in der Payoneer Bewertung
Wer sich über den mittleren Marktkurs (Mid Markte Rate) informieren möchte, findet hilfreiche Erklärungen über die Website von Payoneer. Der mittlere Marktkurs liegt, wie der Name bereits vermuten lässt, in der Mitte zwischen Kaufs- und Verkaufskurs.
Weiter zu Payoneer:

www.payoneer.com
5. Transaktionen mit Payoneer

Wie Bankkunden es von ihrem lokalen Bankkonto gewohnt sind, können Zahlungen auch über Payoneer erfolgen. Es können Überweisungen getätigt und Geld empfangen werden. Um Geld mit dem Payoneer-Konto zu empfangen, stehen unterschiedliche Wege zur Verfügung. Zum Leistungsspektrum von Payoneer gehört unter anderem ein EU /US Payment Service. Über diesen Service können Nutzer Zahlungen von Unternehmen aus den USA und der EU erhalten. Bei den Zahlungen darf es sich jedoch nur um kommerzielle Zahlungen handelt. Es ist ratsam, sich diesbezüglich über die zugehörigen Geschäftsbedingungen zu informieren.
Zahlungen können den EU /US Payment Service in Form eines ACH-Auftrags oder per SEPA-Überweisung erfolgen. Eine weitere Möglichkeit bietet sich über "Massenauszahlungs-Unternehmen". Hier kooperieren rund 2.000 internationale Unternehmen mit Payoneer, sodass Personen mit Payoneer-Konto Zahlungen von diesen Unternehmen erhalten können. Ein maximales Limit für Zahlungen konnten wir in unseren Erfahrungen mit Payoneer nicht entdecken.
Zahlungen auf Payoneer-Karte laden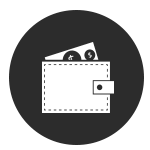 Eine unkomplizierte und vor allem schnelle Zahlungsabwicklung ist für Kunden ein wichtiger Aspekt. Wenn Nutzer eine Zahlung von einem Unternehmen erhalten, das an dem Dienst "Massenauszahlungs-Unternehmen" teilnimmt, dann erhalten diese zunächst eine Benachrichtigung. Nachdem die Benachrichtigung beim Nutzer eingegangen ist, kann sich dieser dafür entscheiden die Zahlung auf seine Karte zu laden. Dazu gibt es zwei Optionen. Wenn die Option "sofort laden" ausgewählt wird, dann dauert der Vorgang etwa 2 Stunden. Bei der Variante "Standardlast" kann der Vorgang wenige Tage in Anspruch nehmen, was zu bedenken ist, wenn das Geld schnell auf die Karte geladen werden soll.
6. Der Payoneer Erfahrungsbericht – Gebühren und Konditionen
Bei der Entscheidungsfindung für einen passenden Anbieter stellt sich das Preismodell als tragender Faktor dar. Daher haben wir uns bei unseren Payoneer Erfahrungen auch genau mit den Gebühren befasst. Bei Payoneer sind noch lange nicht alle Leistungen kostenlos. Auch wenn keine Kosten für Überweisungen von Payoneer-Konto zu Payoneer-Konto anfallen, gehen verschiedene andere Leistungen sehr wohl mit Gebühren einher. Für internationale Zahlungen sind mitunter Fremdwährungen erforderlich. Für die Währungsumrechnung fällt eine Gebühr von 0,5 % an, die sich auf den zu übertragenden Betrag bezieht.
Bei Abhebungen von Geldbeträgen in anderen Währungen als Euro, US-Dollar oder britische Pfund wird eine Gebühr von bis zu 2 % über der Mid-Market-Rate berechnet. Für die genannten Währungen fällt eine Gebühr von 1,50 EUR, 1,50 GBP oder 1,50 USD an. Wenn Zahlungen von Kunden über einen eCheck in USD empfangen werden, unterliegt auch dies Gebühren. Die Kosten für diese Leistung betragen 1 %.
Kosten für die Prepaid Debit MasterCard
Wer über einen Payoneer-Account verfügt, kann dazu eine Prepaid Debit MasterCard beantragen. Um die Karte nutzen zu können, muss diese zunächst aufgeladen werden. Die Payoneer Gebühren für die Prepaid MasterCard zeigen sich vergleichsweise teuer für diese Kartenart. Die Jahresgebühr liegt bei 29,95 US-Dollar. Die Erhebung der Jahresgebühr erfolgt in USD. Daneben können für die Prepaid MasterCard noch weitere Gebühren anfallen. Wenn eine Ersatzkarte benötigt wird, belaufen sich die Kosten auf 9,95 EUR, 12,95 USD oder 9,95 GBP. Es werden Karten in EUR, USD und GBP angeboten.
Weiter zu Payoneer:

www.payoneer.com
7. Kontoeröffnung bei Payoneer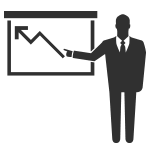 Nicht zu den gebührenpflichtigen Leistungen bei Payoneer gehört die Kontoeröffnung. Wer ein Konto bei Payoneer eröffnet, kann dies kostenlos realisieren. Um die Kontoeröffnung in die Wege zu leiten, muss zunächst das zugehörige Online-Formular aufgerufen werden. Dazu ist ein Klick auf die Schaltfläche "Register" erforderlich. Im ersten Schritt ist anzugeben, ob das Konto für ein Unternehmen oder eine Privatperson eröffnet werden soll. Es sind zudem die nachfolgenden Angaben zu erbringen:
Vorname
Nachname
E-Mail-Adresse
Geburtsdatum
Um den ersten Schritt abzuschließen, muss noch der aufgeführte Code in das dafür vorgesehene Feld eingegeben werden. Die folgenden Schritte beinhalten die Angabe von Kontaktdaten und Sicherheitsangaben. Nun folgt nur noch der letzte Schritt der Registrierung. Im Zuge der Kontoeröffnung erfolgt eine Verifizierung, um die Identität des Antragstellers zu überprüfen. Während der Anmeldung zum Payoneer-Account werden die Tarife und Gebühren für Neukunden angezeigt.
Hinweis: Wer sein Konto bei Payoneer kündigen möchte, kann sich mit dem Kundenservice in Verbindung setzen.

Anforderungen an Antragsteller


Bevor man sich für Payoneer entscheidet, sollte man sich darüber bewusst sein, dass die Dienstleistungen nur für geschäftliche Transaktionen vorgesehen sind. Kunden können Geld an Unternehmen zahlen und auch Geld von diesen empfangen. Dazu wird über den Global Payment Service ein Empfänger-Konto bereitgestellt. Um die Dienstleistungen von Payoneer nutzen zu können, muss die Volljährigkeit vorliegen. Bei der Registrierung für einen Payoneer-Konto können Kunden angeben, dass eine Prepaid Debit MasterCard gewünscht ist. Falls ein lokales Bankkonto hinzugefügt wurde, ist keine Payoneer Karte erhältlich. Für die Karte muss ein neues Konto beantragt werden.
8. Payoneer per Smartphone nutzbar?
Neben der Möglichkeit den Payoneer-Account webbasiert zu nutzen, können Kunden auch über die App auf das Konto zugreifen. So gelingt der Überblick über Transaktionen und Währungen bequem von unterwegs aus. Die App präsentiert einen zufriedenstellenden Funktionsumfang, auch wenn bestimmte Vorgänge über die App nicht genutzt werden können. Derzeit können Nutzer der App über diese keine Auszahlungen an die Bank anweisen. Payoneer ist bemüht den Funktionsumfang, um weitere nützliche Funktionen zu erweitern. Zu den über die App verfügbaren Funktionen gehören:
Kontodaten weitergeben
Freunde zu Payoneer einlagen
Anmeldung per Fingerabdruck oder Face-ID
Bei der Payoneer Bewertung konnte bezüglich der App festgestellt werden, dass Nutzer keine Push-Benachrichtigungen bei Kartenzahlungen erhalten. Jedoch erfolgen Informationen per Push-Benachrichtigung, wenn Transaktionen auf das Konto eingehen. Der Login ist mittels Fingerabdrucks und Face-ID möglich, was sich hinsichtlich der Sicherheit positiv zeigt.
Weiter zu Payoneer:

www.payoneer.com
Anforderungen an das mobile Endgerät


Um die Payoneer-App für den Zugriff auf den Account zu nutzen, ist ein mobiles Endgerät erforderlich, das über ein kompatibles iOS- oder Android-Betriebssystem verfügt. Die App ist nicht erhältlich für Windows Phone und Blackberry. Der Download der App ist kostenlos und kann über Google Play oder den App Store realisiert werden. Für die Nutzung über ein Android-Smartphone muss dieses über die Version 4.4 oder höher verfügen (Stand Juni 2019). Wer Payoneer über iPhone, iPad oder iPod touch in der App benutzen möchte, benötigt die Version iOS 8.0 oder höher (Stand Juni 2019). Die Payoneer-App ist in rund 20 Sprachen verfügbar. In der Sprachenauswahl findet sich auch Deutsch.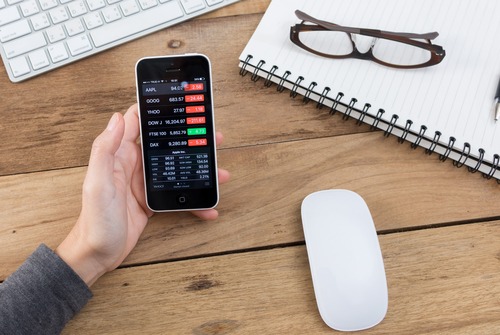 9. In diese Länder ist der Payoneer Transfer möglich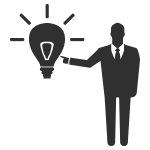 Um ein weltweit wettbewerbsfähiges Angebot zu offerieren, ist es erforderlich, möglichst viele Menschen ansprechen zu können. Bei der Payoneer Bewertung konnte das Unternehmen durch die Anzahl der unterstützten Länder punkten. Über Payoneer sind Transaktionen in rund 200 Länder möglich. Eine Auswahl der Länder, in denen Payoneer verwendet werden kann, zeigt sich wie folgt:
Spanien
Japan
Italien
Frankreich
Zu den unterstützten Ländern zählt seit dem Jahr 2016 auch wieder Indien, nachdem Payoneer seine Dienstleistungen im Jahr 2011 nicht mehr auf dem indischen Markt anbieten konnte. Die Payoneer App ist in etwa 20 Sprachen verfügbar und deckt damit leider nicht alle Länder und Gebiete ab, in denen die Plattform genutzt werden kann.
Kontobewegungen gut überblicken
Gerade im Business kann es Schlag auf Schlag gehen, daher ist es von Interesse, dass ein schneller Blick auf die aktuellsten Kontobewegungen möglich ist. Über eine detaillierte Auflistung der Transaktionen kann beispielsweise geprüft werden, ob Kunden noch ausstehende Zahlungen geleistet haben. Bei unserem Payoneer Test wurde ersichtlich, dass über das Payoneer-Konto der komplette Zahlungsverlauf angezeigt werden kann. Je nach Transaktion kann es jedoch bis zu sechs Stunden dauern, bis der Zahlungsverlauf aktualisiert wird.
Als Hilfestellung präsentiert Payoneer nicht nur in Sachen Zahlungsverlauf inhaltsreiche Videos, über die das richtige Vorgehen erklärt wird. Über das Dropdown-Menü des Payoneer-Accounts können sich Kunden auch über den aktuellen Kartensaldo informieren.
Weiter zu Payoneer:

www.payoneer.com
10. Serviceangebot von Payoneer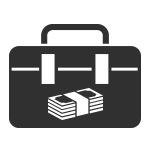 Ein Augenmerk haben wir bei unserem Payoneer Test auf das Serviceangebot gelegt. Das Unternehmen ist nicht nur innerhalb der Vereinigten Staaten tätig, sondern auch international. Dieser Umstand verlangt einen entsprechenden Service, um die Anliegen von Interessenten und Kunden kompetent klären zu können. Es fiel zunächst positiv auf, dass der Kundenservice an sieben Tagen in der Woche rund um die Uhr erreichbar ist. Wer bereits einen Account bei Payoneer hat, kann von der persönlichen Kundenbetreuung Gebrauch machen. Um sich in den Account einzuloggen, sind Benutzername und Passwort einzugeben. Beim Benutzernamen handelt es sich meist um die E-Mail-Adresse, die im Account hinterlegt wurde.
Wer nicht über einen Payoneer-Account verfügt, kann den Kundenservice über verschiedene Wege kontaktieren. Zu den Kontaktmöglichkeiten zählen Telefon, E-Mail und Live-Chat. Darüber hinaus können Fragen auch über die Community geklärt werden. Wenn die Prepaid-MasterCard gestohlen wurde oder verloren gegangen ist, kann eine entsprechende Mitteilung an Payoneer erfolgen.
Account-Daten aktuell halten
Über den Payoneer-Account können nicht nur die Geldtransfers verwaltet werden. Darüber hinaus ist das Ändern von Daten relativ unkompliziert möglich. Wenn sich die Handynummer ändert, kann dies über die Profil-Einstellungen aktualisiert werden. Dies ist ebenfalls mit der E-Mail-Adresse realisierbar. Etwas mehr Aufwand ist erforderlich, wenn der Name geändert werden soll. Die Dokumente, die Payoneer anfordert, können nachdem diese eingescannt wurden, als E-Mail-Anhang an Payoneer gesendet werden. Dabei wird ein JPEG-Format bevorzugt.
Hinweis: Wer sein Passwort vergessen hat, kann dieses in fünf Schritten zurücksetzen. Der Vorgang erfolgt per SMS.
11. Usability der Payoneer Website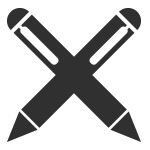 Anders als verschiedene andere Anbieter in diesem Segment präsentiert Payoneer keine deutsche Website. Im Rahmen der Informationseinholung wäre es sicherlich wünschenswert, wenn auf Deutsch übersetzte Inhalte zur Verfügung stehen würden. Die Sprachenauswahl für die Website bietet neben Spanisch und Japanisch noch weitere Auswahlmöglichkeiten Die Website macht insgesamt einen aufgeräumten Eindruck. Über die Menüführung können wichtige Informationen zum Angebot in Erfahrung gebracht werden. Bei unseren Payoneer Erfahrungen haben wir auch einen Blick in den FAQ-Bereich geworfen. Hier werden die Inhalte nach Kategorien geordnet präsentiert, sodass das gesuchte Thema schnell gefunden werden kann. Wer sich bei Payoneer registriert, findet einen kleinen FAQ-Bereich auf Deutsch vor.
Die Website ist zudem mit einem Blog ausgestattet, der lesenswerte Artikel enthält. Auch Payoneer nutzt die Möglichkeiten, die soziale Netzwerke bieten, um mit Neuigkeiten zum Angebot auf sich aufmerksam zu machen. Payoneer ist mit einem Profil bei Facebook und Twitter vertreten. Darüber hinaus finden sich Beiträge bei YouTube und auch ein Link zur Payoneer Community wird über die Website bereitgestellt.
Informationsbereitstellung bei Payoneer
Wer der englischen Sprache mächtig ist, kann sich leicht über die Website über das Angebot informieren. Die Informationsbereitstellung gelingt dabei in vielen Bereichen gut. Lediglich, was die Konditionen betrifft, erweisen sich die Informationen stellenweise etwas unübersichtlich. Wer die Payoneer Prepaid-MasterCard nutzen möchte, kann die Konditionen leicht übersehen. Die Gebühren-Informationen zur Prepaid-MasterCard müssen zunächst durch anklicken des Plus-Symbols ausgeklappt werden. Die Jahresgebühr sowie die Kosten für den Kartenersatz werden neben weiteren Gebühren dargestellt.
Weiter zu Payoneer:

www.payoneer.com
12. Weitere Produkte: Online-Payment-Lösungen im Fokus


Das Leistungsspektrum von Payoneer beinhaltet neben Online-Payment-Lösungen ebenfalls Working Capital-Lösungen. Hierdurch können E-Commerce-Verkäufer, die einen Store bei Amazon oder Walmart haben einen Kapitalvorschuss erhalten. Der "merchant cash advance" bezieht sich auf künftige Marktgewinne. Ein Teil der künftigen Forderungen wird von Payoneer erworben. Es ist ratsam, sich das zugehörige Gebührenmodell genau anzuschauen.
Aktionen für Neu- und Bestandskunden
Um den Kundenstamm weiter auszubauen, muss sich auch Payoneer etwas einfallen lassen, um sich von der Konkurrenz abzusetzen. Das Angebot soll Kunden weltweit ansprechen und zu eine Kontoeröffnung bewegen. Mit überzeugenden Leistungen und Konditionen kann ein Unternehmen Kunden gewinnen. Viele Unternehmen versuchen Bestandskunden mit in die Neukundengewinnung miteinzuspannen und präsentieren die Aktion "Kunden werben Kunden". Eine Aktion, die auf der Freundschaftswerbung basiert, findet sich auch bei Payoneer.
Bestandskunden können einen Neukunden werben und dafür einen Bonus von 25 US-Dollar erhalten. Aber nicht nur der werbende Bestandskunde erhält einen Bonus in genannter Höhe, sondern auch der erfolgreich geworbene Neukunde. Den personalisierten Link für diese Aktion finden Bestandskunden in ihrem persönlichen Kundenbereich. Wie der Payoneer Test ergab, kann der Bonus erst in Anspruch genommen werden, wenn sich der geworbene Freund anmeldet und das Konto mindestens 1.000 US-Dollar an Zahlungen erhält. Die Teilnahmebedingungen finden sich zum Nachlesen über die Website.

13. Experten-Meinungen zu Payoneer


Das Unternehmen aus New York City ist schon einige Jahre am Markt tätig und konnte die Kundenzahl mit der Zeit ausbauen. Das anfängliche Startkapital betrug 2 Millionen US-Dollar. Payoneer selbst beschäftigt im Moment 1.200 Mitarbeiter, die sich auf die Hauptniederlassung und die Zweigniederlassungen verteilen. Die Einschätzungen von Experten zu einem Angebot möchten wir in unseren Payoneer Erfahrungen nicht außer Acht lassen. Es handelt sich bei Payoneer um ein mehrfach ausgezeichnetes Unternehmen, dass in den vergangenen Jahren zahlreiche Top-Platzierungen für sich in Anspruch nehmen konnte.
Payoneer konnte im Jahr 2016 gleich mehrere Top-Platzierungen erringen. Aus der Kategorie "best finanial services company" ging Payoneer mit dem als Gold Stevie Winner hervor. Die Auszeichnung Bronze Stevie Winner erzielte das Unternehmen im selben Jahr, und zwar in der Kategorie "financial services company of the year". Nicht nur in den genannten Bereichen konnte Payoneer durch überzeugende Leistungen punkten.
Kundenbewertungen zu Payoneer
Aus den vergangenen Jahren finden sich einige Presseberichte zu Payoneer, die sich sicherlich interessant erweisen. Jedoch haben wir ein Augenmerk auf die Meinungen von Kunden gelegt. Wie Kunden ein Angebot einschätzen, kann wichtige Anhaltspunkte liefern. Es finden sich Kundenbewertungen bei Trustpilot, die das Unternehmen nicht selten mit "hervorragend" bewerten. Daneben finden sich jedoch auch vereinzelnd Kundenmeinungen, die bezüglich des Kundenservices weniger positiv ausfallen.
Weiter zu Payoneer:

www.payoneer.com
14. Fragen und Antworten zu Payoneer
Wie kann ein Payoneer Nutzer bezahlt werden?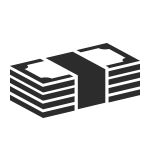 Überweisungen von einem Payoneer-Konto auf ein anderes bei Payoneer bestehendes Konto sind kostenlos. Ein Nutzer von Payoneer kann zudem auch über den Payoneer Billing Service bezahlt werden. Das Bezahlen über den Billing Service ist online mit der Karte, aber auch per eCheck möglich. Zahlungen mit eCheck können von US-Bürger durchgeführt werden. Der Payoneer Billing Service ist nicht für alle Länder verfügbar, zu denen auch Deutschland zählt.
Was passiert bei ungewöhnlicher Kontoaktivität?
Im Rahmen der Sicherheit zeigt es sich für Nutzer von Payoneer von Vorteil, dass nicht nur eine Benachrichtigung per E-Mail erfolgt, wenn Kontodaten aktualisiert wurden. Darüber hinaus wird eine E-Mail an den hinterlegten E-Mail-Kontakt des Nutzers gesendet, wenn ungewöhnliche Aktivitäten über das Konto registriert werden.
Gibt es bei Payoneer ein Affiliate-Programm?
Ja, Payoneer bietet ein Affiliate-Programm an. Wer an dem Programm teilnimmt, kann durch Kommissionen Geld verdienen.
Wie viele Karten sind pro Währung erhältlich?
Bei Payoneer ist eine PrePaid-MasterCard pro Währung erhältlich. Die Prepaid-Karte kann online aktiviert werden. Es müssen alle Kartendetails vorliegen, um diese aktiven zu können. Daher kann die Aktivierung erst dann durchgeführt werden, wenn die Karte vorliegt.
Wie kann ich Geld erhalten?
Gelder können per Global Payment Service von Unternehmen aus den USA, Europa und Japan erhalten werden. Zudem kann eine direkte Abrechnung mit den Kunden erfolgen. Eine Verknüpfung mit dem Payoneer-Konto stellte eine weitere Möglichkeit dar, wenn das Unternehmen ebenfalls Kunde bei Payoneer ist.
Weiter zu Payoneer:

www.payoneer.com
15. Fazit: Online-Payment-Lösung für geschäftliche Transaktionen nutzen


Der Service von Payoneer steht Privatpersonen und Unternehmen aus zahlreichen Ländern weltweit zur Verfügung. Mit einem Konto bei Payoneer können kommerzielle Zahlungen empfangen und überwiesen werden. Es gibt unterschiedliche Möglichkeiten Zahlungen vorzunehmen. Neben dem EU /US Payment Service können Zahlungen auch über die Dienstleistung "Massenauszahlungs-Unternehmen" erhalten werden. Diesbezüglich arbeiten internationale Unternehmen mit Payoneer zusammen. Nutzer können sich Zahlungen auf die Payoneer Karte laden lassen. Mit der Option "sofort laden" geschieht dies innerhalb von 2 Stunden. Die andere Variante dauert vergleichsweise lange.
Wer sich für eine Payoneer Prepaid MasterCard entscheidet, muss eine Jahresgebühr von 29,95 US-Dollar entrichten. Die Jahresgebühren für die Karte fielen in unserem Test weniger überzeugend auf. Payoneer erhebt für verschiedene Leistungen Gebühren. Kostenfrei ist neben der Kontoeröffnung auch das Zahlen von Payoneer-Konto zu Payoneer-Konto. Einige Funktionen können auch über die Payoneer App genutzt werden. Die App ist für mobile Endgeräte mit iOS- und Android-Betriebssystem erhältlich.
Die Dienstleistung von Payoneer unterscheidet sich von dem Konzept einiger anderer Anbieter dadurch, dass nur kommerzielle Transaktionen gestattet sind. Auch wenn Payoneer in Deutschland verfügbar ist, fehlt eine deutsche Website. Es findet sich lediglich ein kleiner FAQ-Bereich auf Deutsch, der allerdings erst ersichtlich wird, wenn das Online-Formular zur Registrierung aufgerufen wird. Die Servicezeiten konnten in unserem Test überzeugen. Zudem ist Payoneer über die gängigen Kontaktwege zu erreichen. Das Unternehmen konnte in den vergangenen Jahren mehrere sehr gute Platzierungen erzielen, was für das Angebot spricht.
Fragen & Antworten zu Payoneer
Wo hat Payoneer seinen Hauptsitz?

Payoneer hat seinen Hauptsitz in New York City, USA.

Handelt es sich bei Payoneer um einen Bank?

Nein, bei Payoneer handelt es sich um eine online Plattform zum Transfer von Geld.

Ist der Transfer von Geld in andere Länder kompliziert?

Nein! Der Transfer von Geld ist in wenigen Schritten möglich!

Kann ich Payoneer auch mit einer App nutzen?

Ja. Sie können sich von Payoneer eine App herunterladen und mobil Geld in andere Länder transferieren!

Bilderquelle:
www.payoneer.com
www.shutterstock.com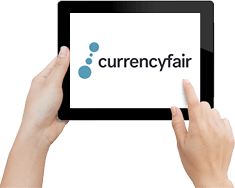 GELDTRANSFER TESTSIEGER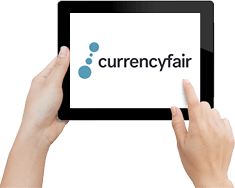 App für mobile Abwicklungen
18 verschiedene Währungen möglich
kostenloses Konto für private und geschäftliche Kunden
WEITER ZU CURRENCYFAIR:

www.currencyfair.com/de