Naga Markets Erfahrungen: Günstiger Broker mit gutem Handelsangebot

Naga Markets Limited ist ein Finanzdienstleistungsunternehmen, das von der Cyprus Securities and Exchange Commission (CySEC) unter der Lizenznummer 204/13 für die Durchführung seiner Tätigkeiten zugelassen wurde. Die Naga Markets Erfahrungen stützen sich auf einem Team aus Finanzmarkt-Experten und Händlern. Das Unternehmen verfolgt das Ziel, den Kunden die bestmögliche Handelslösung zu bieten. Dazu zählt auch der Einsatz moderner Technologien, die die Kundendaten schützen sollen. NAGA Markets legt Wert darauf, dass alle Kunden die gleichen fairen und ethischen Handelsbedingungen genießen können, unabhängig von ihrem geschäftlichen und persönlichen Hintergrund.
Weiter zu Naga Markets: www.naga.com/de/
Vor- und Nachteile des Brokers
Naga Markets ist EU registriert und wird durch die CySEC reguliert.
Das Team besteht aus erfahrenen Finanzmarkt-Experten aus der ganzen Welt.
Das Kundenkapital wird durch den Investor Compensation Fund (ICF) geschützt.
Mehr als 750 Instrumente werden zum Handel angeboten.
Es erfolgt ein transparenter Handel mit niedrigen Spreads.
Über das Orderdesk ist eine 24-stündige telefonische Auftragsausführung möglich.
Mit Social Trading erfolgreiche Händler kopieren
Als Top Trader zusätzliche Provision verdienen
Ideen, Anregungen, Trades usw. mit anderen Händlern teilen
Kleiner FAQ-Bereich ohne Suchfunktion
Keine näheren Informationen zur Handelsplattform MetaTrader 4
Das Handelsangebot: Forex und CFD


Um den Kunden die besten Handelslösungen anbieten zu können, stellt Naga Markets ihnen eine breite Produktpalette für den Handel zur Verfügung. Dies gilt für die Handelsmärkte ebenso wie für die Anzahl der verfügbaren Handelsplattformen. Das Unternehmen hinter dem Broker ist ferner bemüht, die Qualität seiner Dienstleistungen stetig zu verbessern sowie die globale Reichweite zu erweitern.
Devisenhandel bei Naga Markets
Die Kunden des zypriotischen Brokers haben die Möglichkeit, die größten Währungspaare weltweit zu handeln. Die Instrumente können im Bereich Naga Markets Forex ohne Gebühren im NAGA Trader und der MetaTrader-4-Plattform gehandelt werden. Unter dem Menüpunkt "Forex" listet der Broker alle verfügbaren Währungspaare (aktuell 47) in einer übersichtlichen Tabelle auf. Auch die Margin-Anforderung, die entsprechend den Marktbedingungen Änderungen unterliegt, wird angegeben. Angezeigt werden ferner die Spreads, die die Kunden während des geöffneten Marktes sehen. Verbindlich sind nur die Spreads im Handelsumfeld.
Contracts for Difference auf Aktien, Indizes und weiteren Produkten
Insgesamt bietet Naga Markets Forex sowie CFDs auf
ETFs,
Rohstoffe,
Metalle,
Futures und
Kryptowährungen an.
Der Broker bietet zudem den Handel mit Aktien-CFDs zu niedrigen Gebühren in den MetaTrader 4 und NAGA Trader Plattformen an. Derzeit sind 630 Aktien-CFDs handelbar. Die Margin-Anforderung liegt jeweils bei 20 Prozent. Eine weitere Möglichkeit besteht in dem Handel mit globalen Indizes. Hier stehen den Kunden elf CFDs auf verschiedene Indizes zur Verfügung, zum Beispiel EU Stocks 50, Germany 30 oder France 40.
Weiter zu Naga Markets: www.naga.com/de/
Die Handelskosten: Faire Konditionen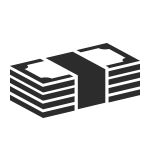 Der Broker NAGA Markets bietet seinen Kunden den Handel mit verschiedenen Produkten an, darunter Forex sowie Index- und Aktien-CFDs. Die Höhe der Kosten orientiert sich an den handelbaren Instrumenten.
Die Konditionen im Überblick:
keine Provision (Forex, Index-CFDs)
niedrige Handelsgebühr (Aktien-CFDs)
geringe Spreads (je nach Instrument)
transparente Darstellung der Kosten auf der Webseite
Trader, die sich für den Handel mit CFDs interessieren, finden auf der Internetseite des Brokers unter den Menüpunkten "Aktien-CFDs" sowie "Index-CFDs" jeweils eine Übersicht aller verfügbaren Instrumente. An erster Stelle wird das Instrument aufgeführt. Weiterhin können sich die Trader über die mögliche Handelsgebühr (bei Aktien-CFDs 0,10 % Handelsgebühr, bei Index-CFDs fällt keine Provision an) informieren. Darüber hinaus wird der durchschnittliche Spread angegeben.
Kostenlose Demoversion
Anleger, die zunächst ohne Risiko mit dem Angebot von Naga Markets Erfahrungen sammeln möchten, können ein kostenloses Demokonto eröffnen. Dieses wird mit einem virtuellen Guthaben von 100.000 US-Dollar aufgefüllt und bietet die Möglichkeit, unter realistischen Marktbedingungen zu handeln.
Risikoaufklärung
Der Broker NAGA Markets weist auf seiner Webseite darauf hin, dass der Handel mit Währungen (Forex) und Contracts for Difference (CFDs) hoch spekulativ sind und ein hohes Risiko bergen. Aus diesem Grund sind diese möglicherweise nicht für jeden Anleger geeignet, auch weil es sich um sehr komplexe Finanzprodukte handelt. In Bezug auf den Handel mit Forex und CFDs sollten in jedem Fall auch der Erfahrungsstand, die Risikobereitschaft und die Anlageziele berücksichtigt werden. Darüber hinaus sollten Trader nicht mit Kapital spekulieren, das sie nicht bereit sind zu verlieren.
Konten & Accounts: Ein einfaches, vereinheitlichtes Konto


Der Broker möchte seinen Kunden die bestmöglichen Handelsbedingungen bieten. In Bezug auf diese Aussage haben wir uns im Naga Markets Test auch das Handelskonto des Brokers näher angesehen. Dieser bietet ein einfaches, vereinheitlichtes Konto an, das den speziellen Anforderungen verschiedener Trader-Typen entsprechen soll.
Das NAGA Konto beinhaltet unter anderem:
Trading aller Instrumente (Forex, CFDs)
Technische Analyseberichte
NAGA Academy Zugang, tägliche Videos und mehrsprachige Webinare
NAGA Card mit IBAN
Basiswährung in EUR, USD oder NGC
Persönliches Coaching und Handelsstrategie (je nach Trader-Typ)
Die Kunden erhalten Zugang zu allen Instrumenten, unabhängig von dem NAGA Erfolgslevel. Eine Mindesteinzahlung fordert der Broker nur von den Iron Tradern nicht ein.
Weiter zu Naga Markets: www.naga.com/de/
NAGA Erfolgslevel: Die Trader-Typen
Während der Broker seinen Kunden für alle Handelsprodukte ein Konto zur Verfügung stellt, unterteilt er die Nutzer indes in verschiedene Trader-Typen.
| | | | | | | |
| --- | --- | --- | --- | --- | --- | --- |
|   | Iron Trader | Bronze Trader | Silver Trader | Gold Trader | Diamond Trader | Crystal Trader |
| Instrumente | Alle | Alle | Alle | Alle | Alle | Alle |
| Mindesteinzahlung | 0,00 Euro | 1.000 Euro | 5.000 Euro | 20.000 Euro | 50.000 Euro | 100.000 Euro |
| NAGA Academy | Eingeschränkt | Eingeschränkt | Eingeschränkt | Vollständiger Zugang | Vollständiger Zugang | Vollständiger Zugang |
| NAGA Card / IBAN | 39,99 Euro | 29,99 Euro | 19,99 Euro | 9,99 Euro | Frei | Frei |
Die vollständige Übersicht der Konditionen für die einzelnen Trader-Typen ist auf der Webseite des Brokers unter dem Menü "Kontotypen" zu finden.
Handelsplattformen: Flexibel handeln mit der NAGA Trader App


NAGA Markets bewirbt auf seiner Webseite vor allem die NAGA Trader App. Dabei handelt es sich um eine mobile Social-Trading-App, die es den Kunden ermöglichen soll, Forex und CFDs durch das Kopieren erfolgreicher Trades von anderen zu handeln.
Die Installation der Applikation geht einfach vonstatten.
Handelskonto bei NAGA Markets eröffnen, falls noch nicht vorhanden.
Die NAGA Trader App über die Webseite herunterladen.
Die App mit dem eigenen Handelskonto verbinden und handeln.
Mit dem Naga Trader können Händler das Know-how anderer nutzen und Handelsstrategien kopieren.
Handel mit dem MetaTrader 4
Neben dem Handel über den NAGA Trader steht für das Trading auch der MetaTrader 4 zur Verfügung. Dieser zählt zu den beliebtesten Handelsplattformen für den Forex-Handel. Er bietet den Nutzern diverse Handelssysteme und kann sowohl auf dem PC als auch auf einem Tablet oder Smartphone verwendet werden. Die Trading-Plattform erlaubt Echtzeit-Kursangaben und interaktive Charts. Den Tradern stehen zahlreiche technische Indikatoren (die farblich dargestellt werden können) und Analyse-Objekte zur Auswahl. Darüber hinaus erlaubt der MetaTrader den algorithmischen Handel und gewährt eine hohe Benutzerfreundlichkeit. Mit dem MT4 sind die Nutzer stets auf dem neuesten Stand, egal ob sie die Plattform mit Web, Android, iPhone oder iPad nutzen.
Weiter zu Naga Markets: www.naga.com/de/
Usability der Website: Modern und übersichtlich


Die Webseite des Brokers zeigt sich in einer modernen Optik. Über entsprechende Buttons haben interessierte Trader die Möglichkeit, ein Handelskonto zu eröffnen oder sich zunächst für ein Test-Konto zu registrieren. Weiterhin sind die wichtigsten Informationen bereits auf der Startseite zu finden. Dazu zählen die Handelslösungen, die Naga Markets den Kunden anbietet. Als Handelsplattformen werden der MetaTrader 4 und NAGA Trader benannt. Während über den MetaTrader keine weiteren Informationen zu finden sind, wird die Trading App des Brokers ausführlicher beschrieben. Im oberen und unteren Seitenbereich sind die Hauptmenüs zu finden, über die die Nutzer unter anderem zu den Bereichen Trading, Kunden-Ressourcen und Akademie finden.
Fehlende Übersetzung bei rechtlichen Dokumenten
Positiv hervorzuheben ist, dass sich die Webseite in verschiedenen Sprachen (insgesamt sieben Länder) einstellen lässt. Auch in deutscher Sprache kann sie genutzt werden. Die Übersetzung der Hauptseite sowie der Unterseiten ist gut. Auch die FAQ ist vollständig in Deutsch verfügbar. Ein kleines Manko gibt es aber dennoch: Unter dem Menü "Rechtliche Dokumentation" befinden sich sämtliche Dokumente. Bei einer Kontoeröffnung bestätigen die Kunden und Händler, dass sie diese gelesen, verstanden und akzeptiert haben. In der Übersicht verfügen die Dokumente zunächst zwar über einen deutschen Titel. Die Dokumente (PDF-Dateien) selbst wurden jedoch nicht in die deutsche Sprache übersetzt, sondern stehen nur in Englisch zur Verfügung. An dieser Stelle besteht also Nachbesserungsbedarf.
Kundensupport: Gut erreichbar und freundlich


Der Kundenservice kann über verschiedene Wege kontaktiert werden. Der Broker empfiehlt, bei auftretenden Fragen oder Problemen zunächst die FAQ zu durchsuchen. Diesbezüglich müssen wir in unserem Naga Markets Testbericht festhalten, dass der Frage-Antworten-Bereich vergleichsweise klein ausfällt. Unter anderem werden Fragen zu den akzeptierten Dokumenten bei einer Anmeldung, zum Handelskonto, zu den Handelsplattformen und zum Broker selbst beantwortet. Eine Suchfunktion gibt es nicht.
Kontakt per Hotline und E-Mail
Unter dem Menüpunkt "Kontaktieren Sie uns" finden die Nutzer eine Reihe von internationalen Support-Nummern. Auch für Deutschland gibt es eine Hotline. Dementsprechend können sich Kunden aus Deutschland mit den Mitarbeitern in der deutschen Sprache verständigen. Die Nummer für das Dealing Desk wird gesondert angegeben. Ferner ist eine E-Mail-Adresse auf der Webseite notiert. Der Anbieter verspricht diesbezüglich, dass sich der Support innerhalb von 24 Stunden bei dem Kunden melden wird. Der Broker gibt zudem die vollständige Anschrift seines Hauptsitzes in Limassol, Zypern an. Nach vorheriger Terminabsprache haben Kunden sogar die Möglichkeit, den Broker vor Ort zu besuchen.
Naga Markets in den Sozialen Medien
Der Broker Naga Markets ist außerdem in verschiedenen sozialen Netzwerken vertreten: Facebook, Twitter, Instagram und Linkedin. Auch hierüber ist es möglich, mit dem Anbieter in Kontakt zu treten und sich gleichermaßen regelmäßig über aktuelle Ereignisse zu informieren.
Weiter zu Naga Markets: www.naga.com/de/
Zahlungsmethoden: Viele Möglichkeiten für Ein- und Auszahlungen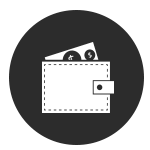 Der Broker stellt den Nutzern neben der Banküberweisung auch die Zahlungsmethoden MasterCard, Visa, Klarna (Sofortüberweisung) sowie die E-Wallets Skrill, Neteller und GiroPay bereit. Je nach gewählter Methode können für eine Auszahlung Gebühren anfallen. In der Regel dauert die Bearbeitung von Ein- und Auszahlungen nicht mehr als 24 Stunden, wie unser Naga Markets Test ergeben hat. Zu beachten ist, dass Ein- und Auszahlungen von Dritten nicht akzeptiert werden. Sämtliche Einzahlungen müssen von einer auf dem Namen des Kunden laufenden Kredit-/ Debitkarte oder einem Bankkonto erfolgen.
Gebühren für Einzahlungen
Für Einzahlungen per Kredit-/ Debitkarte (Visa, MasterCard, Maestro) sowie Überweisungen von der Bank of Cyprus oder Donner & Reuschel erhebt der Broker, unabhängig vom Betrag, keine Gebühren. Kunden, die sich für die Zahlungsoption Banküberweisung entscheiden, müssen sämtliche Einzahlungen in Euro oder US-Dollar vornehmen. Für die alternativen Einzahlungsmethoden Sofort (Klarna), GiroPay, Skrill und Neteller fallen ebenfalls keine Gebühren für Einzahlungen an.
Auszahlungen vom Handelskonto vornehmen
Das Auszahlen von Geld vom eigenen Handelskonto lässt sich einfach und schnell vornehmen. Hierzu muss sich der Kunde zunächst in seinen verschlüsselten Kundenbereich einloggen, um eine Auszahlungsanfrage stellen zu können. Der gewünschte Auszahlungsbetrag wird von dem Kunden-Account innerhalb von 24 Stunden abgezogen, sobald die Auszahlung genehmigt wurde. Für den Fall, dass ein Auszahlungsantrag abgelehnt wurde, erhält der Kunde hierüber ebenfalls innerhalb von 24 Stunden eine Information.
Zusatzangebote: Akademie und Wirtschaftskalender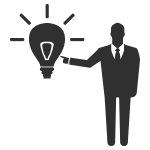 Weiterbildungsangebote sind bei Tradern sehr gefragt. Naga Markets bietet über seine "Akademie" regelmäßig stattfindende, mehrsprachige Webinare an, die von Experten und erfahrenen Pädagogen unterstützt werden. In den Webinaren lernen die Nutzer, wie sie diverse Handelsstrategien anwenden können – unabhängig davon, ob es sich um einen neuen oder einen erfahrenen Trader handelt. Die Webinare sind interaktiv verfügbar und für jeden Interessenten verfügbar.
Teilnahme an einem Webinar
In einer Übersicht sind sämtliche Webinare aufgeführt, die im jeweiligen Monat stattfinden werden. Neben dem Datum und der Uhrzeit wird auch angegeben, in welcher Sprache ein Webinar stattfinden wird. Um sich für eine Veranstaltung zu registrieren, genügt ein Klick auf "Register". Mit der Anmeldung erhalten die Nutzer ein kostenloses Test-Konto zu Übungszwecken. Der Broker weist in Bezug auf die Webinare ausdrücklich darauf hin, dass die Inhalte nur zur Informationszwecken dienen und keine Anlageberatung darstellen.
Der Echtzeit-Wirtschaftskalender von Naga Markets
Auf der Seite des Brokers Naga Markets findet sich ein Echtzeit-Wirtschaftskalender, der Indikatoren und wirtschaftliche Ereignisse aus der ganzen Welt umfasst. Der Kalender wird automatisch aktualisiert, sobald neue Daten veröffentlicht werden. Es werden jeweils die Zeit, die Währung, das Ereignis, die Prognose sowie Vorherige angezeigt. Die neuesten Nachrichten / Informationen erscheinen immer an erster Stelle.
Weiter zu Naga Markets: www.naga.com/de/
Sicherheit und Regulierung: Grenzüberschreitende CySEC-Lizenz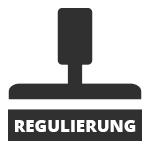 Naga Markets ist von der Cyprus Securities and Exchange Commission, der Regulierungsbehörde und Aufsichtsbehörde für Wertpapierdienstleistungsunternehmen in Zypern, unter der Lizenznummer 204/13 zugelassen und reguliert. Die CySEC ist Mitglied der ESMA (European Securities and Markets Authority). Das Unternehmen NAGA Markets besitzt eine grenzüberschreitende CySEC-Lizenz. Diese genehmigt die Bereitstellung von Investitions- sowie Nebenleistungen. Das Unternehmen hält sich an die lokalen und EU-Vorschriften, wie die MiFID (Markets in Financial Instruments Directive) sowie der Cyprus Investment Services and Activities and Regulated Markets Law 144 (I).
Naga Markets ist Mitglied im Einlagensicherungsfonds
Die NAGA Markets Ltd ist Mitglied im Einlagensicherungsfonds. Dieser hat das Ziel, die Forderungen von bestimmten Kunden gegen Mitglieder des Fonds zu sichern und die Kunden für mögliche Ansprüche aus einem Fehlverhalten durch ein Fonds-Mitglied zu entschädigen.
Die MiFID-Richtlinie
Am 1. November 2007 trat die Markets in Financial Instruments Directive (MiFID) in Kraft. Sie regelt die Märkte für Finanzinstrumente sowie die Bereitstellung von Wertpapier-Dienstleistungen und -aktivitäten im Europäischen Wirtschaftsraum (EWR). Die Richtlinie wurde durch das Cyprus Investment Services and Activities and Regulated Markets Law (2007, Gesetz 144 I) in Zypern verabschiedet. Zu den wichtigsten Zielen der EU-Richtlinie über MiFID sind die Förderung des Wettbewerbs, die Erhöhung der finanziellen Transparenz, der wirksame Schutz der Verbraucher sowie die Besserung der Effizienzsteigerung. Darüber hinaus ermöglicht es die MiFID den Wertpapier-Unternehmen, Investitions- und Nebenleistungen im Gebiet eines anderen Mitgliedsstaates und / oder eines Drittlandes anzubieten. Dies trifft jedoch nur dann zu, wenn die Leistungen von der Zulassung des Wertpapier-Unternehmens abgedeckt sind.
Auszeichnungen: Noch keine Awards vorhanden


Naga Markets beschreibt sich selbst als vertrauensvoller Broker. Er bietet seinen Kunden ein Angebotssortiment mit mehr als 750 handelbaren Werten an. Die Trader können hierbei aus Indizes, Forex, Aktien und Rohstoffen wählen und somit vollständig an den globalen Finanzmärkten teilnehmen und profitieren. Der Handel erfolgt zu niedrigen Spreads und die Kosten werden auf der Webseite transparent dargestellt. Über das erfahrene Orderdesk ist eine telefonische Auftragsausführung an 24-Stunden am Tag möglich. Interessant ist auch die Möglichkeit, den NAGA Trader (App) mit dem eigenen Handelskonto zu verbinden, um die Erfahrung anderer zu nutzen (Social Trading).
Professioneller Handel
Der Broker ist bemüht, seinen Kunden die besten Handelslösungen anzubieten. Um dies zu erreichen, stellt er den Tradern eine breite Produktpalette zur Verfügung. Die Qualität der Dienstleistungen soll stetig verbessert werden. Gleichermaßen agiert der Broker vorsichtig, wenn es darum geht, neue Handelswerte aufzunehmen. Produkte, die nicht zum Handelskonzept passen, werden nicht aufgenommen. Naga Markets hat es sich zum Ziel gesetzt, den Forex-Markt für möglichst viele interessierte Personen zugänglich zu machen und ihnen dabei zu helfen, das Beste aus ihren Möglichkeiten zu machen. Für Fragen steht der deutschsprachige Kundenservice den Tradern werktags rund um die Uhr zur Verfügung.
Noch keine Auszeichnungen vorhanden
Bislang konnte sich der Broker, der zur NAGA Group gehört, noch keine Auszeichnungen sichern. Auf seiner Webseite beschreibt er jedoch NAGA Trader als eine preisgekrönte mobile Social-Trading-App.
Weiter zu Naga Markets:

www.naga.com/de/
Fazit der NAGA Markets Erfahrungen: Kundenorientierter Broker


Naga Markets möchte seinen Kunden ein sicheres und innovatives Umfeld für ihre Handels- und Investitionsaktivitäten bieten. Das Experten-Team verfolgt einen kundenorientierten Ansatz und hat es sich zur Aufgabe gemacht, auf die sich stetig ändernden Bedürfnisse der Kunden gezielt zu reagieren. Das Geschäftsmodell des Unternehmens basiert auf den Kunden- und Handelsbedürfnissen. Der Broker unterliegt der strengen Regulierung der zypriotischen CySEC und steht nach eigener Aussage im Einklang mit Transparenz in allen Bereichen seiner Geschäftstätigkeit. Die Kundengelder werden durch den Anlegerentschädigungsfonds (Investor Compensation Fund – ICF) geschützt. Insgesamt bietet der Broker mehr als 750 Handelsinstrumente an, bestehend aus Forex, Aktien, Indizes, Rohstoffen und Kryptowährungen. Die Handelsausführung erfolgt besonders schnell, so dass die Trader auf die Sekunde genau handeln können. Alle Kosten werden transparent auf der Webseite beziehungsweise unter der entsprechenden Produkt-Kategorie dargestellt. Die telefonische Auftragsausführung über das erfahrene Orderdesk ist an 24 Stunden am Tag möglich. Einzig bei der Übersetzung der rechtlichen Dokumente und dem Umfang des FAQ-Bereiches könnte der Broker noch nacharbeiten. Nach unseren Naga Markets Erfahrungen bietet der zypriotische Broker seinen Kunden ansonsten einen ausgewogenen Service.
Fragen & Antworten zu Naga
Wo hat der Broker seinen Hauptsitz?

Naga hat seinen Hauptsitz auf Zypern.

Handelt es sich bei Naga um einen regulierten Broker?

Der Broker Naga wird von der CySEC reguliert.

Kann ich den Handel bei Naga im Vorfeld erst testen?

Ja, Naga stellt ein kostenloses Demokonto zur Verfügung.

Welche Handelsprodukte bietet Naga an?

Bei Naga können unter anderem Forex, CFD und Kryptowährungen gehandelt werden.