MMM bei XTB – Alles zum Brexit und dem Zinsentscheid der Fed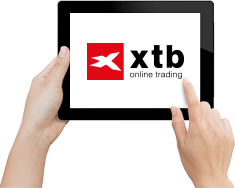 TESTSIEGER CFD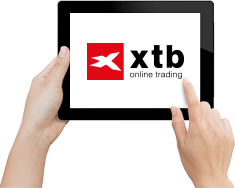 Renommierter Forex & CFD Broker
Kostenloses Demokonto
Deutschsprachiger Support
WEITER ZU XTB:

www.xtb.com/de
Am Donnerstag, den 21. März 2019 um 9.30 Uhr präsentiert Max in seinem Webinar "Marktanalyse mit Max" bei XTB wieder aktuellen Nachrichten von den Märkten. Während und nach dem Webinar haben Trader die Gelegenheit Fragen zu stellen. Trader haben so bereits am Morgen zum Handelsstart die Gelegenheit, sich über die neuesten Entwicklungen an den Märkten zu informieren. In dieser Woche sind an den Märkten wohl zwei große Themen wichtig: der Brexit und der Zinsentscheid der Fed.
Weiter zu XTB:

www.xtb.com
DAX startet verhalten in die Woche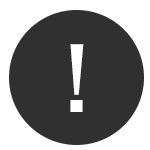 Der DAX konnte sich in der Vorwoche über ein neues Jahreshoch von 11.725 Punkten freuen, starte dann jedoch eher verhalten in die aktuelle Handelswoche. Mit einem Punktestand von mehr als 11.700 Punkten stand der DAX in der letzten Wochen so gut da wie seit Oktober nicht mehr. Am Dienstag konnte der Leitindex erneut auf ein Hoch von 11.730 Punkten steigen. Womöglich könnte der Leitindex seine positive Entwicklung noch einige Tage fortsetzen, allerdings gibt es erneut zahlreiche Risiken, die den Index belasten. Neben der weiterhin andauernden Unsicherheit beim Thema Brexit kommt nun jedoch auch eine mögliche Zinsentscheidung der Fed als wichtiges Thema auf. Auch andere Indizes wie der Nikkei, der am Montag leicht verlor, starteten eher schwach in die Woche. Die amerikanischen Indizes konnten dagegen leichte Kursgewinne erzielen.
Dritte Abstimmung über Brexit-Abkommen abgelehnt
In Großbritannien wurde eine dritte Abstimmung über den Brexit-Vorschlag von Theresa May durch Parlamentspräsident John Bercow abgelehnt. Er wird eine weitere Abstimmung wohl erst dann zulassen, wenn es deutliche Änderungen an ihrem Vorschlag gibt und dieser eine Chance auf einen Erfolg hat. Derzeit scheint das Szenario, dass der für Ende März geplante Brexit verschoben wird, durchaus realistisch. Die nächste Frage ist jedoch bis wann. Die EU lehnt eine Verschiebung über den Juli, wenn das dann neu gewählte EU-Parlament erstmals zusammenkommt, hinaus ab. Andernfalls müsste Großbritannien an den Wahlen zum EU-Parlament teilnehmen, was derzeit eine eher unrealistische Vorstellung ist. Die EU befürchtet, dass eine längere Verschiebung des Austritts das EU-Parlament auf Monat hin lähmen könnte.
Dennoch besteht weiterhin die Sorge, dass es Ende März zu einem Brexit ohne Abkommen kommen könnte, was dann womöglich vielerorts für Chaos sorgen könnten. Aus diesem Grund halten sich wohl einige Anleger derzeit an der Börse zurück. Das Thema beschäftigt Anleger weiterhin und im Moment müssen sie davon ausgehen, dass noch einige weitere Wochen Unsicherheit bestehen wird.
Weiter zu XTB:

www.xtb.com
Treffen der Fed zur Geldpolitik


In den USA warten die Anleger derzeit ab, was die Fed in dieser Woche verkünden wird. Die Notenbank kommt Mitte der Woche zu zweitägigen Beratungen über die Geldpolitik zusammen. Bisher hatte die Fed angekündigt, in diesem Jahr noch dreimal den Leitzins anheben zu wollen. Allerdings könnte die Fed in dieser Woche zu dem Ergebnis kommen, nur noch mit zwei Zinserhöhungen zu planen. Eine Zinserhöhung in dieser Woche wird jedoch nicht erwartet. Die Fed könnte sich auch zum Zeitplan zur Beendigung der Bilanzreduzierung äußern.
Die aktuellen Konjunkturzahlen aus den USA scheinen für die Fed ein gutes Zeichen, um möglicherweise im Juni die Zinsen erneut anzuheben. Im Februar fielt die Inflationsrate auf den tiefsten Wert seit zweieinhalb Jahren. Damit kann die Fed ihre Ziele Vollbeschäftigung und Preisstabilität weiter erfüllen.
Möglicherweise äußert sich die Fed auch zu ihrer Einschätzung hinsichtlich des Handelsstreits zwischen den USA und China. In den letzten Wochen gab es Anzeichen der Annäherung zwischen beiden Seiten. Für Ende März wurde zudem ein Treffen der Präsidenten beider Länder erwartet, doch dieses wurde wohl zunächst auf April verschoben.
Fusion von Commerzbank und Deutsche Bank sorgt für Gesprächsstoff
An der Frankfurter Börse sorgt des Weiteren die mögliche Fusion der Deutschen Bank und der Commerzbank für Gesprächsstoff. Beide Seiten haben sich wohl zu ersten offiziellen Gesprächen getroffen. Kritiker sehen eine mögliche Fusion derzeit skeptisch und sehen darin keine Vorteile. Das Ziel einer möglichen Fusion könnte die Bildung einer deutschen Großbank sein, die auch international erfolgreich agieren kann. Die Fusion würde womöglich aus dem Finanzministerium unterstützt. Die Aktien beider Banken konnten jedoch zuletzt im DAX bzw. im Fall der Commerzbank im MDax deutlich zulegen. Die Aktie der Deutschen Bank gewann mehr als vier Prozent hinzu, das Papier der Commerzbank sogar über sieben Prozent. Die Fusion könnte für die Commerzbank deutlich attraktiver sein als für die Deutsche Bank.
Weiter zu XTB:

www.xtb.com
Blick in den Wirtschaftskalender sinnvoll


In solch turbulenten Wochen kann es für Trader sinnvoll sein, mit einem Wirtschaftskalender zu arbeiten, in dem wichtige Termine wie die Sitzung der Fed eingetragen sind. Rund um diese Termine kann es immer wieder zu Volatilität am Markt kommen. So können sich Chancen und Risiken im Handel auftun.
Auf der einen Seite kann rund um solche Ereignisse am Markt eine Situation entstehen, die für Trader von Vorteil ist und zu erfolgreichen Trades führen kann. Im Hinblick auf das Risikomanagement können Termine wie Notenbanksitzungen aber auch Gefahren und damit in der Folge möglicherweise Verluste mit sich bringen. Dies gilt insbesondere, wenn beispielsweise die Fed in dieser Woche etwas anderes verkündet, als vorab von Anlegern erwartet wurde. Neben aktuellen Webinaren wie Marktanalyse mit Max bei XTB kann es daher sinnvoll sein, regelmäßig Marktnachrichten und auch Analystenkommentare zu verfolgen. Dies kann Tradern dabei helfen, ein Gefühl für die Stimmung am Markt zu bekommen und so Ereignisse und deren Folgen besser einschätzen zu können.
Wirtschaftskalender mit weiteren Informationen
Viele Wirtschaftskalender zeigen nicht nur das Datum und den Titel des Ereignissees (z. B. Sitzung des Offenmarktausschusses der Fed) an, sondern, falls bekannt, auch die genaue Uhrzeit sowie die in ersten Linie betroffenen Märkte. Im Wirtschaftskalender sind insbesondere Daten vermerkt, an denen Wirtschafts- und Konjunkturzahlen bekannt gegeben werden. In dieser Woche werden beispielsweise in den USA und der Eurozone die aktuellen Einkaufsmanagerindizes verkündet. Die Zahlen aus Europa könnten darauf hindeuten, dass die Konjunktur weiter schwächelt.
Darüber hinaus trifft sich unter dem Einfluss der Ereignisse rund um den Brexit am Donnerstag auch die Bank of England. Eine Veränderung des Leitzinses wird nicht erwartet. Die britische Notenbank muss jedoch ebenfalls die Unsicherheiten der Wirtschaft des Landes im Hinblick auf den Brexit im Blick behalten. Die britische Geldpolitik wird sich erst dann wieder normalisieren, wenn beim Brexit Klarheit besteht. Das Pfund dürfte also weiterhin sehr schwankungsanfällig bleiben.
Weiter zu XTB:

www.xtb.com
Broker mit großem Bildungsangebot


XTB bietet seinen Tradern ein breites Schulungsangebot. Immer wieder werden auch neue Webinare ins wöchentliche Programm aufgenommen, die Tradern dabei helfen, einen Überblick über die aktuellen Geschehnisse am Markt zu erhalten. Dazu kommen persönliche Schulungen und weiter Bildungsangebote wie die Trading Academy des Brokers. Jedem Trader wird ein persönlicher Ansprechpartner zur Seite gestellt.
Der Broker verfügt über Niederlassungen in 14 Ländern, wo er auch von den jeweiligen Aufsichtsbehörden reguliert wird. In der Deutschlandfiliale können Trader während der Geschäftszeiten den Kundensupport telefonisch erreichen. Außerhalb der Geschäftszeiten hilft der englischsprachige Support weiter.
Moderne Handelsplattform und großes Handelsangebot
XTB bietet seinen Tradern eine moderne Handelsplattform, die sich individuell einrichten und erweitern lässt. Zudem erhalten Trader Zugang zu aktuellen Marktnachrichten und Kursen. Ein Wirtschaftskalender und Live-Performance-Statistiken runden das Informationsangebot ab. Auf der Handelsplattform stehen über 20 Indikatoren für die Technische Analyse zur Verfügung.
Der Broker bietet den Handel mit über 3.000 Finanzinstrumenten an, die mit Hebeln von bis zu 1:30 handelbar sind. Die Spreads beginnen bei 0,1 Pips. Im Aktienhandel könnten Trader zwischen dem Handel mit echten Aktien und dem CFD-Handel mit Aktien als Basiswert wählen. Echte Aktien werden an 16 Börsen in aller Welt gehandelt. Trader, die mit Indizes handeln möchten, finden hierfür im CFD-Handel gute Möglichkeiten. XTB bietet CFDs auf über 20 Indizes aus aller Welt an. CFDs sind auch auf rund 50 Währungspaare handelbar.
Weiter zu XTB:

www.xtb.com
Fazit: Marktübersicht zu Handelsbeginn

Am 21. März 2019 um 9.30 Uhr erfahren Trader pünktlich zum Handelsbeginn aktuelle Nachrichten von den Märkten. Im Webinar "Marktanalyse mit Max" bei XTB haben Trader auch Gelegenheit, ihre Fragen zu stellen. In dieser Woche bewegen möglicherweise der Brexit und die Zinsentscheidung der Fed die Anleger.
Der DAX kletterte zwar in der letzten Wochen auf ein neues Jahreshoch, doch die aktuelle Woche begann zunächst eher verhalten. Am Dienstag konnte der Leitindex wieder auf über 11.700 Punkte und damit erneut auf ein Jahreshoch klettern. Möglicherweise geht der Aufwärtstrend noch einige Tage weiter, doch zu den Risiken rund um den Brexit kommt aktuell die anstehende Sitzung der Fed hinzu. Dort könnte die US-Notenbank ankündigen, dass es in diesem Jahr nur zwei anstatt drei Zinserhöhungen geben wird. Auch Äußerungen zum Bilanzabbau und zum Handelskonflikt mit China sind denkbar.
Mit Blick auf den Brexit scheint derzeit eine Verschiebung durchaus realistisch. Falls die Briten jedoch über den Juli hinaus in der EU bleiben wollen, müssten sie wohl an den Wahlen zum EU-Parlament teilnehmen, was derzeit eher unwahrscheinlich ist. Die Gefahr eines unorganisierten Austritts Ende März besteht allerdings weiterhin. Anleger müssen sich daher wohl noch auf einige Wochen der Unsicherheit einstellen. Auch das Pfund könnte weiter volatil bleiben. Unter dem Eindruck der aktuellen Entwicklungen kommt in Großbritannien in dieser Wochen auch die Bank of England zu einem Treffen zusammen.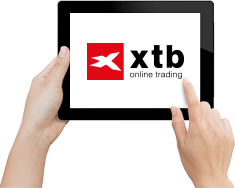 TESTSIEGER CFD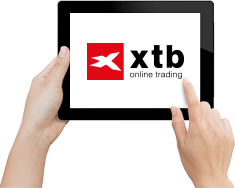 Renommierter Forex & CFD Broker
Kostenloses Demokonto
Deutschsprachiger Support
WEITER ZU XTB:

www.xtb.com/de