Kryptowährungen Schweizer Börse – Die Schweiz als Vorreiter für die Kryptobranche!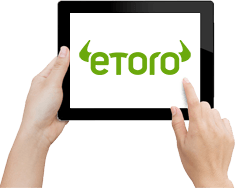 ETORO INFORMATIONEN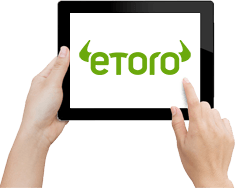 Handel mit Kryptowährungen möglich
Maximaler Hebel von 1:30
Trading-Plattform in über 20 Sprachen
Weiter zu etoro:

www.etoro.com
Die Schweizer Börse SIX (Swiss Infrastructure and Exchange) plant den Einstieg in den Kryptohandel. Bis Mitte 2019 will man eine neue Infrastruktur für den Handel mit Kryptowährungen aufbauen. Das neue System soll auf der Blockchain basieren. Die geplante Handelsplattform soll die Abwicklung von Geschäften mit Kryptowährungen sowie die Aufbewahrung von digitalen Vermögenswerten ermöglichen. Mit dieser innovativen Handelsplattform will die Schweizer Börse ein neues Zeitalter für Kapitalmarktinfrastrukturen einleiten und die traditionelle mit der neuen Finanzwelt verbinden.
Schweizer Börse plant Einstieg in den Kryptohandel
Die Schweiz ist bereits seit einiger Zeit ein Vorreiter für die Kryptobranche. Nun plant auch die Schweizer Börse ihren Einstieg in die Kryptowelt. Das Unternehmen will eine vollständig integrierte Infrastruktur für den Kryptohandel aufbauen, über die auch Geschäfte mit digitalen Assets und deren Aufbewahrung möglich sein sollen.
SIX betreibt die Finanzmarktinfrastruktur in der Schweiz. Aufgrund dieser Funktion wird das Unternehmen vollständig von der Schweizerischen Eidgenossenschaft, der Eidgenössischen Finanzmarktaufsicht (FINMA) und der Schweizerischen Nationalbank reguliert. Daher wird auch die neue Handelsplattform der SIX Digital Exchange (SDX) von den zuständigen Behörden kontrolliert und reguliert.
Weiter zu eToro:

www.etoro.com
SIX für Schweizer Finanzinfrastruktur zuständig
Schon heute übernimmt SIX die gesamte Wertschöpfungskette bei Wertschriften und Zahlungen im Land. Daher verfügt SIX über viel Erfahrung, die man nun auch in den Kryptohandel einbringen will. Thomas Zeeb, der Leiter der Abteilung für Securities & Exchanges sieht die SIX für diese Aufgabe gut gerüstet. Die Börse ist schon heute für die gesamte Börsenstruktur der Schweiz verantwortlich und weiß daher, wie man skalierbare und systemrelevante Dienstleistungen aufbaut und betreibt.
Plattform für vollintegrierten Kryptohandel
Bis zum kommenden Jahr will SIX die weltweit erste Marktinfrastruktur aufbauen, die den vollständig integrierten End-to-End-Handel mit Kryptowährugen ebenso wie einen Abwicklungs- und Aufbewahrungdienst für digitale Vermögenswerte erlaubt. Laut der SIX soll die neue SIX Digital Exchange-Plattform hauptsächlich auf der Distributed-Ledger-Technologie aufgebaut werden. Bei SIX sieht man dieser Entwicklung mit Vorfreude entgegen. Jos Dijsselhof, der CEO von SIX, sieht darin bereits den Beginn einer neuen Ära für Kapitalmarktinfrastrukturen.
Verbindung zwischen neuer und alter Finanzwelt
Die neue Plattform könnte eine Verbindung zwischen der traditionellen und der neuen Finanzwelt und eine sichere Umgebung für den Handel mit digitalen Vermögenswerten werden. Neben Kryptowährungen könnten über die Handelsplattform möglicherweise auch bereits bestehende Wertpapiere und nicht bankfähige Vermögenswerte handelbar machen, indem man sie in ein Token umwandelt. Das Einbeziehen dieser sogenannten nicht bankfähigen Vermögenswerte würde den Handel mit Vermögenswerten erlauben, die bisher im Finanzsystem nicht handelbar sind. Die Kunden sollen jedoch selbst entscheiden, wie und wann sich die neuen Angebote nutzen möchten. SIX will Mitte 2019 die ersten Angebote auf den Markt bringen.
Finanzdienstleister mit zehn Jahren Erfahrung
Die SIX Group ging 2008 aus der SWX Group, der SIS Group und der Telekurs Group hervor und hat ihren Sitz in Zürich. SIX ist ein international tätiger Dienstleister für die Schweizer Finanzbranche und für den Betrieb der Finanzplatzinfrastruktur zuständig. SIX baut Plattformen für den Wertpapierhandel auf und betreibt diese. Auch im Nachhandel und bei Systemen für den bargeldlosen Zahlungsverkehr ist das Unternehmen aktiv.
Die Börsenplattform von SIX bringt Wertpapierkäufer und -verkäufer zusammen. SIX ermöglicht das Zustandekommen des Geschäfts und wickelt den Handel vollautomatisch ab. Auch die Aufbewahrung des Wertpapiers gehört zum Angebot. Außerdem können die Kunden von SIX Finanzdaten aus aller Welt und Dienstleistungen zum bargeldlosen Zahlungsverkehr nutzen.
Weiter zu eToro:

www.etoro.com
Betreiber der Schweizer Börse
SIX ist der Betreiber der Schweizer Börse und ist in dieser Funktion für die Zulassung von Wertpapieren, dem Betrieb der Handelsplattform und der Überwachung des Handels zuständig. Außerdem vertreibt das Unternehmen Marktinformationen. Gemeinsam mit der SIX Structured Products Exchange betreibt die  SIX Swiss Exchange eine Handelsplattform für Handelsinstrumente wie Aktien oder Anleihen. SIX übernimmt zudem die Berechnung von Indizes, darunter der Swiss Market Index.
Mit der Abteilung Exchange Regulation ist eine unabhängige Abteilung der SIX für die Selbstregulierung der Börse zuständig. Dieser ist im Börsengesetz vorgeschrieben. Die Exchange Regulation agiert unabhängig vom operativen Geschäft und erlässt beispielsweise Regeln für Emittenten und überwacht den Handel.
Dienstleister für Mobile Payment
SIX bietet seine Dienstleistungen auch in Bereichen wie dem Mobile Payment in mehreren europäischen Ländern an. Unternehmen aus Handel und Gastronomie können die Infrastruktur des Dienstleisters nutzen, um Onlinezahlungen oder Mobile Payment anzubieten. Die Eigentümer von SIX sind knapp 130 Finanzinstitute aus der Schweiz und anderen Ländern, die auch die Angebote des Unternehmens nutzen. SIX ist nicht an der Börse notiert, aber der größte Aktienmarkt des Landes.
Digital Exchange noch in der Entwicklung
Die Digital Exchange befindet sich zurzeit noch in der Entwicklungsphase. Wie Unternehmenssprecher Stephan Meyer sagte, stehe das Unternehmen dem Handel mit Kryptowährungen und Tokens aus ICOs offen gegenüber. Ob jedoch wirklich Kryptowährungen und andere Token über die neue Plattform angeboten werden, wurde wohl noch nicht abschließend entschieden. Man konzentriere sich zunächst auf den Aufbau der Plattform und will später über die genauen Produkte entscheiden. Allerdings will man Mitte 2019 mit der Entwicklung so weit fortgeschritten sein, dass man verschiedene digitale Vermögenswerte auf der Plattform aufnehmen kann.
Transparenz und Sicherheit
Transparenz und Rechenschaftspflicht sind der SIX bei ihrem Vorhaben sehr wichtig. Alle Marktteilnehmer wünschten sich aus Sicht des Unternehmens ein stabiles und vertrauenswürdiges Umfeld, in dem sie digitale Vermögenswerte sicher listen und handeln können. Das Unternehmen will sein Angebot auf die Bedürfnisse von Anlegern und Investoren zuschneiden, aber auch Sicherheit gewährleisten. Aus diesem Grund muss jedes Asset einen sogenannten Due-Diligence-Prozess durchlaufen, bevor es auf der Handelsplattform aufgenommen wird.
SIX möchte die von traditionellen Börsen bekannten Funktionen auf den Handel mit Kryptowährungen übertragen. Anleger und Investoren sollen mehr Sicherheit für ihre Projekte und Investitionen bekommen. Um diese zu gewährleisten, arbeitet SIX auch eng mit den Schweizer Behörden zusammen. So soll ein angemessener regulatorischer Rahmen aufgebaut werden und falls notwendig kann die SIX zudem nochmals Änderungen vornehmen.
Nachhaltig Vertrauen aufbauen
Langfristig könnte die neue Handelsplattform SIX Digital Exchange sogar das bisherige System komplett ersetzen. Doch bis dahin muss bei Anlegern und Investoren zunächst Vertrauen aufgebaut werden. Viele scheuen sich aufgrund von Sicherheitsproblemen an Kryptobörsen noch immer, in den Kryptohandel einzusteigen. Um eine neue Handelsplattform langfristig zu etablieren, sind also Sicherheit, Stabilität und Transparenz wichtige Kriterien.
Schweiz Standort vieler Krypto-Startups
Die Schweiz gilt schon lange als Vorreiter in der Kryptowelt. Zum einen kommt mit Ethereum die zweitgrößte Kryptowährung der Welt aus der Schweiz, zum anderen haben sich vor allem im Kanton Zug viele Startups aus der Kryptobranche niedergelassen. Neben niedrigen Steuern locken vor allem die liberalen Regelungen für  Kryptowährung diese Unternehmen in die Schweiz. Vor allem die über 50 Unternehmen in Zug werden auch von den Behörden vor Ort unterstützt. Dort nimmt sogar die Stadtverwaltung Zahlungen in Bitcoins an.
Arbeit an Regulierung
In der Schweiz arbeitet man allerdings ebenfalls an Regulierungen. Die Finanzaufsicht Finma hat sich dem Justizministerium eine Arbeitsgruppe aufgebaut, die sich mit dem Thema Kryptowährungen beschäftigt. ICOs sind in der Schweiz bislang unreguliert. Im Februar legte die Finma fest, dass es keine einheitliche Regulierung für ICOs geben werde, sondern dass jedes ICO als Einzelfall aufgefasst wird. In den letzten Jahren hat man in der Schweiz durchaus pragmatische Regelungen gefunden. Startups müssen sich beispielsweise unter anderem an bestimmte Gesetze wie die Anti-Geldwäsche-Vorschriften halten. Dennoch befürworten auch viele Startups eine behutsame Verschärfung der Regeln für Kryptowährungen.
Weiter zu eToro:

www.etoro.com
Fazit: Schweizer Börse kündigt Start für Kryptohandel an
Ab Mitte 2019 kann man in der Schweiz womöglich über die Börse mit Kryptowährungen handeln.  Swiss Infrastructure and Exchange, der Betreiber der Schweizer Börse, entwickelt derzeit eine neue digitale Handelsplattform, über die bald Kryptowährungen und anderen Token gehandelt werden können. Die neue Handelsplattform der SIX Digital Exchange (SDX) soll auf der Distributed-Ledger-Technologie basieren und die den Handel mit Kryptowährung sowie die Aufbewahrung digitalen Vermögenswerten erlauben. SIX wird von der Eidgenössische Finanzmarktaufsicht (FINMA) und der Schweizerischen Nationalbank reguliert. Aus diesem Grund wird auch die neue Handelsplattform der Kontrolle und Regulierung der Behörden unterliegen.
Die SIX Group ging 2008 aus mehreren Unternehmen hervor und ist seitdem als Dienstleister für die Schweizer Finanzbranche sowie als Betreiber für die Finanzplatzinfrastruktur der Schweiz aktiv. SIX betreibt unter anderem die Schweizer Börse und bietet Lösungen für Handel und Gastronomie beim Mobile Payment an.
Die neue Plattform befindet sich noch im Aufbau. Bislang ist noch nicht entschieden, ob dort im kommenden Jahr in der Tat Kryptowährungen und Tokens angeboten werden. Zurzeit steht man im engen Austausch mit den Schweizer Behörden, um gemeinsam die rechtlichen Vorgaben festzulegen und mögliche Änderungen zu besprechen.
Die Schweiz lockt mit ihrer liberalen Krypto-Gesetzgebung und ihren niedrigen Steuern seit einiger Zeit viele junge Unternehmen ins Land. Vor allem im Kanton Zug haben sich viele davon niedergelassen. Auch hinsichtlich der Vorhaben für ICOs gelten die Schweizer Behörden als durchaus liberal, auch wenn zu Beginn des Jahres einige Regeln veröffentlicht wurden.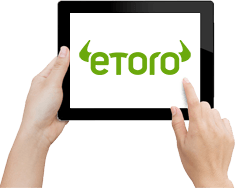 ETORO INFORMATIONEN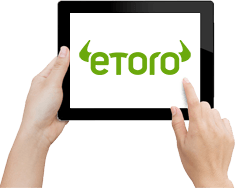 Handel mit Kryptowährungen möglich
Maximaler Hebel von 1:30
Trading-Plattform in über 20 Sprachen
Weiter zu etoro:

www.etoro.com