JFD BROKERS KRYPTO ERFAHRUNGEN – BITCOINS BEIM TRANSPARENTEN STP-BROKER TRADEN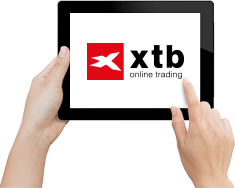 BROKER DES MONATS: XTB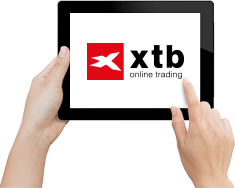 Krypto-Handel möglich
Über 3000 Instrumente handelbar
Kostenloses Demokonto
Jetzt direkt zu unserem Broker des XTB!
Die JFD Group wurde im Jahr 2011 von einer Gruppe professioneller Trader gegründet, die sich mehr Transparenz beim Handel mit Finanzderivaten wünschten. Als reiner STP-Broker bietet JFD Brokers seinen Kunden Zugang zu einem großen Markt. Die Spreads entsprechen den Interbanken-Konditionen, der Verdienst von JFD Brokers kommt durch eine vergleichsweise geringe Kommission zustande. Ab einer Mindesteinzahlung von 500 Euro können die Kunden des Brokers über mehrere Handelsplattformen, darunter auch MetaTrader 4 und MetaTrader 5, mit einer großen Auswahl an Basiswerten handeln. Auch die Kryptowährung Bitcoin kann gegen den US-Dollar oder gegen den Euro getradet werden. Diesbezüglich steht ein Hebel von 1:2 zur Verfügung.
Der Hauptsitz von JFD Brokers befindet sich in Limassol auf der Insel Zypern, weshalb die Regulierung durch die Cyprus Securities and Exchange Commission (CySEC) erfolgt. Damit ist JFD Brokers an strenge Auflagen gebunden, welche unter anderem die Verwaltung der Kundengelder auf segregierten Treuhandkonten beinhalten. Durch eine Mitgliedschaft im Investor Compensation Funds (ICF) sind die Einlagen der Kunden bis zu einem Betrag von 20.000 Euro zusätzlich abgesichert.
JFD Brokers verzichtet auf verschiedene Kontomodelle. Privatanleger genießen somit bei dem Broker dieselben Vorteile wie institutionelle Investoren.
Da sich die Verantwortlichen bei JFD Brokers bewusst sind, wie wichtig ein kompetenter Ansprechpartner für die Händler ist, steht der Kundenservice an den Handelstagen 24 Stunden zur Verfügung und kann unter anderem auch in deutscher Sprache kontaktiert werden.
Um sich selber von den Vorteilen des Brokers zu überzeugen, können interessierte potenzielle Kunden unverbindlich ein Demokonto eröffnen und mit dem auf diesem vorhandenen virtuellen Guthaben unter realen Bedingungen mit Bitcoins und den anderen bei JFD Brokers angebotenen Finanzprodukten handeln.
Jetzt zu unserem Broker des Monats XTB!
Vor- und Nachteile des Brokers
Nach MiFID-Richtlinien regulierter EU-Broker
Bei der BaFin registriert
Bitcoin kann gegen EUR oder USD gehandelt werden
Kostenloses Demokonto
STP-Broker mit Interbanken-Spreads
Transparenter Ausführungsbericht kann angefordert werden
Keine Requotes
24 Stunden Kundenservice in deutscher Sprache
MetaTrader 4, MetaTrader 5 und weitere Plattformen verfügbar
Hebel für Bitcoin bis 1:2
Zahlreiche weitere Basiswerte
Keine Nachschusspflicht
500 Euro Mindesteinzahlung


Zu den wesentlichen Vorteilen bei JFD Brokers zählt die Arbeitsweise als STP-Broker. Jede Order der Kunden wird direkt an einen großen Pool aus vielen Liquiditätsanbietern weitergeleitet, zu denen auch zahlreiche Tier-1-Banken zählen. So kann jeder Trade innerhalb von Millisekunden zum besten aktuell verfügbaren Preis ausgeführt werden und es kommt nicht zu Interessenskonflikten zwischen den Kunden und dem Broker, da dieser nicht als Handelskonkurrent auftritt und somit auch nicht von Verlusten der Trader profitieren kann.
Die Regulierung durch die CySEC erfolgt nach der strengen MiFID-Richtlinie der EU und beinhaltet unter anderem die Verwaltung der Kundengelder auf separaten Konten, wodurch eine Auszahlung auch im Insolvenzfall problemlos möglich ist. Zusätzlichen Schutz bietet die Mitgliedschaft im Einlagensicherungsfonds ICF.
Für das Trading mit Kryptowährungen werden die Paare BTC/USD und BTC/EUR angeboten, welche mit einem Hebel von bis zu 1:2 gehandelt werden können.
Der Kundenservice kann auf Deutsch kontaktiert werden und ist für die Trader unter der Woche durchgehend erreichbar.
Alle Kunden genießen bei JFD Broker dieselben Vorteile und können zwischen verschiedenen Handelsplattformen wählen. Sämtliche Strategien, auch das nicht bei allen Anbietern zugelassene Scalping, sind bei JFD Brokers ausdrücklich erlaubt.
Die Mindesteinzahlung liegt mit 500 Euro etwas über dem branchenüblichen Durchschnitt. Kunden, die sich zunächst ohne Kontoeröffnung vom Angebot des zypriotischen Brokers überzeugen möchten, können mit dem Demokonto bei JFD Brokers Erfahrungen sammeln und dabei alle Funktionen unter realen Bedingungen testen.
Die Konditionen im Überblick
Kryptowährungen-Trading mit BTC/USD und BTC/EUR
Viele weitere Basiswerte (Forex, CFDs)
Kostenloses und unverbindliches Demokonto
500 Euro Mindesteinzahlung
Bitcoin-Trading mit einem maximalen Hebel von 1:2
EU-Regulierung durch die CySEC
Handel über MetaTrader 4, MetaTrader 5 oder Guidants
Keine Nachschusspflicht
Jetzt zu unserem Broker des Monats XTB!
Regulierung und Einlagensicherung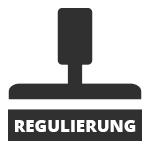 JFD Brokers ist auf Zypern ansässig, das Mitglied der Europäischen Union ist. Daher wird der Broker von der Cyprus Securities and Exchange Commission (CySEC) nach den MiFID-Richtlinien reguliert, was mit strengen Auflagen und somit einem umfassenden Schutz für die Trader verbunden ist. Die Kundengelder werden nicht gemeinsam mit dem Vermögen des Brokers verwaltet, sondern auf segregierten Treuhandkonten bei erstklassigen Banken verwahrt. Dadurch können sie nicht für eigene Zwecke von JFD Brokers, sondern ausschließlich als Margin für die Trades der Kunden verwendet werden und stehen auch im Insolvenzfall für eine Auszahlung zur Verfügung. JFD Brokers verpflichtet sich, die Order zu den bestmöglichen Bedingungen auszuführen, was auch streng dokumentiert wird und somit nachvollzogen werden kann.
Das Unternehmen ist Mitglied im zypriotischen Investor Compensation Funds (ICF), welcher die Einlagen der Trader bis zu einem Betrag von 20.000 Euro pro Kunde auch dann absichert, wenn der Broker zu einer Auszahlung nicht in der Lage sein sollte. Bei der deutschen BaFin ist JFD Brokers ebenfalls registriert, die Regulierungsaufgaben werden aber durch die CySEC wahrgenommen, welche als streng und zuverlässig gilt.
Unsere detaillierten JFD Brokers Erfahrungen


Bei JFD Brokers handelt es sich um einen STP-Broker, welcher die Order der Kunden an einen großen Liquiditätspool weiterleitet und dort ohne Requotes zum bestmöglichen Preis ausführt. Dabei ist sowohl positive als auch negative Slippage möglich. Die Spreads beginnen bereits ab 0 Pips, zusätzlich wird eine Kommission erhoben. Insgesamt können sowohl institutionelle Investoren als auch private Kleinanleger zu günstigen Konditionen handeln, was sich natürlich an der Bilanz bemerkbar macht.
Die Währungspaare BTC/USD und BTC/EUR lassen sich über mehrere Plattformen handeln, unter anderem auch über den beliebten MetaTrader. Dieser muss nicht zwangsläufig heruntergeladen und auf dem Computer installiert werden, sondern kann bei Bedarf auch als WebTrader oder App genutzt werden. Auch hier profitieren die Kunden von einer schnellen Orderausführung zum besten Marktpreis. Der maximale Hebel für den Handel mit Kryptowährungen beträgt 1:2. Im Forex-Bereich ist ein maximaler Hebel von 1:30 verfügbar. Über die Handelsplattform des Drittanbieters Guidants können die Kunden von JFD Brokers Social Trading betreiben, wodurch weitere interessante Anlagemöglichkeiten bei dem Broker entstehen.
Die Kontoführung ist kostenfrei und kann in USD, EUR, GBP oder CHF erfolgen. Für die Kontoeröffnung ist eine Mindesteinzahlung von 500 Euro oder dem vergleichbaren Äquivalent in einer anderen Währung erforderlich. Eine Nachschusspflicht herrscht bei JFD Brokers nicht, so dass zu keinem Zeitpunkt mehr Kapital gefährdet ist, als sich auf dem Handelskonto des Kunden befindet.
Jetzt zu unserem Broker des Monats XTB!
Unser JFD Brokers Test: Die Handelskonditionen im Review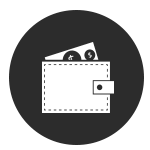 Die Kryptowährung Bitcoin kann bei JFD Brokers an einem großen Markt aus vielen Liquiditätsanbietern gehandelt werden, an welchen der Broker die Order der Trader weiterleitet. Dadurch profitieren die Kunden von niedrigen Spreads, hinzu kommt eine relativ geringe Kommission für den Broker.
Alle gängigen Handelsstrategien, inklusive Hedging und Scalping, sind zulässig und können dank der guten Konditionen und der leistungsstarken Handelsplattformen gut umgesetzt werden.
Das vielfältige Angebot lässt sich mit einem Demokonto unverbindlich testen. Das Trading erfolgt hier mit virtuellem Guthaben, sodass kein finanzielles Risiko besteht. Dabei werden die Handelsbedingungen realistisch nachgebildet, denn auch mit dem Demokonto stehen alle Funktionen der gewählten Plattform zur Verfügung und es gelten die realen Handelskurse.
Kleinanleger erhalten bei JFD Brokers dieselben günstigen Konditionen wie große Investoren und können somit bereits ab einer Mindesteinlage von 500 Euro an einem großen Markt mit Bitcoin und weiteren Handelsprodukten traden.
Zusätzlich zum Trading werden bei JFD Brokers regelmäßig Webinare angeboten, welche von erfahrenen Tradern geleitet werden. Auch die täglichen Live-Streams sind sehr beliebt, denn hier berichten Finanzexperten über die aktuelle Marktlage und geben wertvolle Anregungen für die Gestaltung sowie Anpassung der eigenen Handelsstrategien.
Dank des geringen Mindesthandelsvolumens von 0,01 Lot können bei JFD Brokers auch mit geringem Kapital mehrere Positionen eröffnet werden, was ein gutes Risikomanagement ermöglicht. Eine Nachschusspflicht besteht bei diesem Anbieter nicht, sodass die Kunden keine Verluste zu befürchten haben, welche ihre Einlagen übersteigen.
Leistungen und Extras bei JFD Brokers


JFD Brokers ist bei Tradern aus der ganzen Welt nicht nur wegen seiner günstigen Konditionen, sondern auch aufgrund der vielfältigen zusätzlichen Leistungen beliebt. Ein Team aus erfahrenen Tradern und Finanzexperten bietet den Kunden über den Tag verteilt mehrere Live-Streams, in welchen über die aktuelle Marktlage sowie ausgewählte Themen berichtet wird. In den Webinaren können die Teilnehmer aktiv mit den Dozenten kommunizieren und somit den Ablauf mitgestalten. Für die Umsetzung neu erlernter Methoden und Strategien eignet sich das Demokonto des Brokers, denn dieses kann von den Kunden für einen unbegrenzten Zeitraum genutzt werden und ermöglicht es, das Trading mit virtuellem Guthaben ohne finanzielle Risiken zu trainieren.
Im Research-Bereich der Website finden die Nutzer viele hilfreiche Informationen zur aktuellen Marktlage, Expertenanalysen und unverbindliche Handelsempfehlungen. Somit ist es bei JFD Brokers möglich, stets auf dem neuesten Stand zu sein und seine Handelsstrategie entsprechend zu gestalten und anzupassen.
Damit die Kunden jederzeit einen Ansprechpartner bei Fragen oder Problemen haben, ist der Kundenservice von montags bis freitags durchgehend erreichbar. Der Kontakt kann per Chat, Telefon oder Mail erfolgen und ist in zahlreichen Sprachen möglich, unter anderem auch auf Deutsch.
Der auch bei privaten Anlegern immer beliebtere automatisierte Handel kann über die MetaTrader-Handelsplattformen mit Expert Advisors umgesetzt werden, sodass hier die Möglichkeit besteht, importierte Handelssysteme zu nutzen oder eigene Strategien zu automatisieren. Da neben den angebotenen Bitcoin-Währungspaaren viele weitere Basiswerte zur Verfügung stehen, können zahlreiche Kurse gescannt und entsprechend viele Handelssignale generiert werden.
Jetzt zu unserem Broker des Monats XTB!
JFD BROKERS TESTBERICHTE UND AUSZEICHNUNGEN


JFD Brokers bietet seinen Kunden Zugang zum Interbanken-Markt und damit besonders günstige Handelskonditionen. In Kombination mit dem hervorragenden Kundenservice und den zahlreichen Zusatzleistungen brachte dies dem Broker bereits viele Auszeichnungen ein. 2017 wurde JFD Brokers zum "Best MT4 Forex Broker" gewählt, belegte den dritten Platz bei der deutschen Wahl zum besten Forex Broker und konnte bei zahlreichen weiteren Broker-Vergleichen auf den vorderen Plätzen landen. Eine Auflistung sämtlicher bisher erhaltenen Auszeichnungen ist auf der Website von JFD Brokers vorhanden. Wir gehen davon aus, dass auch in den kommenden Jahren weitere Preise hinzukommen werden, denn das Unternehmen legt großen Wert auf ein modernes Angebot und entwickelt sich ständig weiter. Daher ist auch im Bereich der Kryptowährungen eine Erweiterung der Basiswerte nicht unwahrscheinlich, da diese in den letzten Monaten bei den Tradern immer gefragter wurden.
FRAGEN UND ANTWORTEN ZUM BROKER
Welche Kryptowährungen können bei JFD Brokers gehandelt werden?
Bislang bietet JFD Brokers den Handel mit den Währungspaaren BTC/USD und BTC/EUR an. Damit ist die Kryptowährung mit der höchsten Marktkapitalisierung als Forex-Paar verfügbar und kann mit einem Hebel von 1:2 gehandelt werden. Weitere Kryptowährungen werden hingegen zum jetzigen Zeitpunkt nicht angeboten, es ist aber denkbar, dass das Angebot bei entsprechender Nachfrage erweitert wird.
Jetzt zu unserem Broker des Monats XTB!
Wie hoch ist die Mindesteinzahlung bei JFD Brokers?
Die Mindesteinzahlung für ein Handelskonto bei dem zypriotischen Broker beträgt 500 Euro oder den entsprechenden Betrag in einer anderen Kontowährung. Damit können auch Kleinanleger von den guten Konditionen und dem Zugang zu einem großen Liquiditätspool profitieren. Kontoeröffnung und Kontoführung sind bei JFD Brokers kostenfrei.
Wie kann ich ein JFD Brokers Demokonto eröffnen?
Für das Demokonto ist keine vollständige Registrierung erforderlich. Um bei JFD Brokers Erfahrungen mit virtuellem Guthaben zu sammeln, müssen die Nutzer den Button "Kontoeröffnung" auf der Website des Anbieters anklicken. Hier kann dann das Demokonto ausgewählt werden. Nun sind noch einige Angaben zu den Personalien erforderlich, eine Verifizierung, wie sie für ein Live-Konto gesetzlich vorgeschrieben ist, muss beim JFD Brokers Demokonto jedoch nicht durchgeführt werden.
Mit welchem Hebel können Bitcoins bei JFD Brokers gehandelt werden?


Bitcoin weist die für Kryptowährungen charakteristische hohe Volatilität auf, wodurch deutlich stärkere Kursschwankungen auftreten als bei "klassischen" Währungspaaren. Daher ist der bei JFD Brokers für Bitcoin verfügbare Hebel von 1:2 als ähnlich effektiv anzusehen wie der beim Handel mit Forex-Paaren angebotene Hebel von bis zu 1:30. Auf Wunsch kann auch ein geringerer Hebel gewählt oder völlig auf gehebeltes Trading verzichtet werden. Hierdurch lässt sich das mit dem hohen Potenzial der Kryptowährung einhergehende Risiko zwar nicht ausschalten, aber immerhin deutlich reduzieren.
Ist JFD Brokers seriös, oder ist Vorsicht geboten?
Das Unternehmen verfügt über eine Lizenz der Regulierungsbehörde CySEC, welche in der Branche als streng und zuverlässig bekannt ist. Dadurch muss sich JFD Brokers an hohe Auflagen halten, welche zum Schutz der Trader festgelegt wurden. Kundengelder werden separat verwaltet und können auch bei finanziellen Problemen oder einer Insolvenz des Unternehmens jederzeit ausgezahlt werden. Zusätzlich sind die Einlagen über den Investor Compensation Funds (ICF) Zyperns geschützt.
Als STP Broker bietet JFD Brokers nicht nur eine Orderausführung zu bestmöglichen Preisen, sondern stellt den Tradern auf Wunsch auch einen ausführlichen Bericht über diese Ausführung zur Verfügung, sodass für eine hohe Transparenz gesorgt ist und ein JFD Brokers Betrug als sehr unwahrscheinlich gilt.
Weiter zu JFD Brokers:

www.jfdbrokers.com/de
Fazit: Der Handel mit Bitcoin bei JFD Brokers in der Zusammenfassung


Als STP-Broker kann JFD Brokers besonders günstige Konditionen anbieten, denn die Order der Kunden wird direkt an den Markt weitergeleitet und dort innerhalb von wenigen Millisekunden zum bestmöglichen Preis abgewickelt. Mit welchem Liquiditätsanbieter der Handel erfolgt ist, kann im Ausführungsbericht nachgelesen werden, genau wie zahlreiche weitere Informationen. Somit ist der Handel bei JFD Brokers besonders transparent, was das Vertrauen der Kunden stärkt sowie einen Betrug extrem unwahrscheinlich werden lässt. Die Spreads beginnen bereits bei 0 Pips. Hinzu kommt eine geringe Kommission, welche den einzigen Verdienst des Brokers darstellt. Am eigentlichen Handel ist JFD Brokers nicht als Teilnehmer beteiligt, sodass kein Interessenskonflikt zwischen Kunde und Broker besteht.
Das Unternehmen wird durch die CySEC reguliert, welche durch strenge Bestimmungen für eine hohe Sicherheit beim Trading sorgt. Die Kryptowährung Bitcoin kann sowohl gegen den US-Dollar als auch gegen den Euro mit einem Hebel von 1:2 gehandelt werden. Außerdem stehen zahlreiche weitere Basiswerte zur Verfügung und die Kunden können aus drei verschiedenen Handelsplattformen wählen. Über den Drittanbieter Guidants ist auch Social Trading möglich.
Die zahlreichen Webinare und Live-Streams helfen den Kunden, ihre Fähigkeiten kontinuierlich zu verbessern und ihre Handelsstrategien an die aktuelle Marktlage anzupassen. Bei Fragen oder Problemen kann der deutschsprachige Kundenservice rund um die Uhr kontaktiert werden, sodass in der Regel eine schnelle Lösung gefunden wird und die Kunden mit dem Trading fortfahren können.
Wer sich selber von den Leistungen des zypriotischen Brokers überzeugen möchte, kann mit einem Demokonto bei JFD Brokers Erfahrungen mit allen angebotenen Basiswerten, inklusive der Kryptowährung Bitcoin, sammeln. Sollte im Anschluss ein Live-Konto eröffnet werden, ist eine Mindesteinzahlung von 500 Euro erforderlich. Verschiedene Kontomodelle werden nicht angeboten, denn bei JFD Brokers erhalten auch private Kleinanleger dieselben attraktiven Konditionen wie institutionelle Investoren.
Eigene Erfahrungen zum Angebot
Uns interessiert Ihre ganz persönliche Erfahrung mit JFD Brokers. Haben Sie bereits ein Handelskonto bei diesem Anbieter und vielleicht sogar schon dort mit Bitcoins getradet? Dann teilen Sie uns mit, wie Ihre JFD Brokers Bewertung ausfällt und wo Sie die Stärken und Schwächen des Angebots sehen. Wenn Sie noch nicht mit dem Broker vertraut sind, aber Ihren eigenen unverbindlichen JFD Brokers Test durchführen wollen, können Sie auf der Website in wenigen Schritten ein Demokonto eröffnen.
Fragen & Antworten zu JFD Brokers
Wo hat der Broker seinen Hauptsitz?

JFD Brokers hat seinen Hauptsitz auf Zypern.

Handelt es sich bei JFD Brokers um einen regulierten Broker?

Der Broker JFD Brokers wird von der CySEC reguliert.

Kann ich den Handel bei JFD Brokers im Vorfeld erst testen?

Ja, JFD Brokers stellt ein Demokonto zur Verfügung.

Was ist das Angebot von iTrader?

Bei JFD Brokers können unter anderem Forex, CFDs und Kryptowährungen gehandelt werden.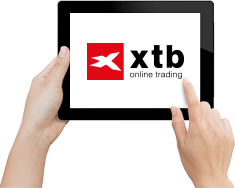 BROKER DES MONATS: XTB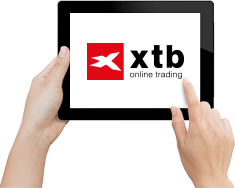 Krypto-Handel möglich
Über 3000 Instrumente handelbar
Kostenloses Demokonto
Jetzt direkt zu unserem Broker des XTB!