IQ Option Wallet Erfahrungen: 14 Kryptowährungen über ein gemeinsames Portfolio handeln
KRYPTO BÖRSEN TESTSIEGER
Eigene Krypto-Fiat-Börse NAGAx
Große Auswahl an Digitalen Assets
24/5 Kundensupport
WEITER ZU NAGA Markets:

www.naga.com
Beim Trading mit Kryptowährungen können die Kunden von IQ Option jetzt eine spezielle Wallet nutzen, über welche alle Aktivitäten gemeinsam überblickt werden können. So kann effektiver mit Kryptowährungen gehandelt werden und Strategien lassen sich besser planen.
Das übersichtliche Portfolio wird zwar vom Anbieter als "Wallet" bezeichnet, um eine digitale Geldbörse zur Verwaltung von kryptographischen Schlüsseln für Kryptowährungen handelt es sich jedoch nicht. Bei IQ Option werden Kryptowährungen nämlich in Form von CFDs gehandelt, wodurch sie zwar nicht zu anderen Anbieter übertragen oder als Zahlungsmittel genutzt, dafür aber kostengünstig und mit einem Hebel gehandelt werden können.
Zusätzlich zum eigentlichen Trading können sich die Nutzer in der nächsten Zeit beim Handel mit Krypto-CFDs über die IQ Option Wallet OTN-Token verdienen. Diese können wiederum zur Zahlung von Handelsgebühren verwendet werden, lassen sich aber auch verkaufen oder gegen diverse andere Kryptowährungen tauschen.
The Open Trading Network Foundation (OTN.ORG) ist eine im Kanton Zug in der Schweiz registrierte Non-Profit-Organisation. Das Hauptziel von OTN ist es, isolierte Blockchain-Netzwerke zu einem einheitlichen und allen Menschen zugänglichen Netzwerk zusammenzuführen, über welches die unterschiedlichen Coins unkompliziert gehandelt und verwaltet werden können.
Weiter zu IQ Option:

www.iqoption.com
Vor- und Nachteile der IQ Option Wallet
CFDs auf 14 Kryptowährungen übersichtlich verwalten
Große Auswahl und niedrige Handelsgebühren
Positionen innerhalb von Millisekunden eröffnen oder schließen
Sicheres Trading dank EU-Regulierung
Abhängig vom gehandelten Volumen werden wöchentlich OTN-Token an die User ausgeschüttet
OTN-Coins können zur Zahlung der Handelsgebühren bei IQ Option genutzt werden
Keine "echte" Wallet"
Krypto-CFDs können nicht als Zahlungsmittel genutzt oder zu anderen Anbietern transferiert werden


Die IQ Option Wallet ermöglicht es, mit 14 Krypto-CFDs besonders unkompliziert und effektiv bei dem beliebten Broker zu traden. Zwar handelt es sich nicht um eine "echte" Wallet, denn die Kunden verwalten hier keine Coins sondern lediglich ihre Differenzkontrakte, dennoch ist die IQ Option Wallet ein attraktiver Zusatzservice für die Trader von Kryptowährungen. Im Gegensatz zu Krypto-Börsen, welche häufig nicht reguliert werden, untersteht IQ Option der Aufsicht einer EU-Behörde, was den Tradern zusätzliche Sicherheit bietet.
Ein weiterer Vorteil für die Kunden ist die kostenlose Ausgabe von OTN-Token, mit welcher der Handel mit Kryptowährungen und die Nutzung der IQ Option Wallet belohnt werden. Damit sind die Kunden von Anfang an bei einem weiteren vielversprechenden Projekt dabei:
Ziel der Organisation "The Open Trading Network" ist es, Netzwerkstandards und Protokolle zu entwickeln, welche den unabhängigen und schnellen Austausch von Kryptowährungen ermöglicht. Bislang sind einzelne Kryptowährungen voneinander isoliert und müssen daher über spezielle Anbieter gegen andere Währungen eingetauscht werden. OTN nutzt nicht nur die Vorteile der Blockchain-Technologie, sondern ermöglicht durch die Erstellung sogenannter OTN-Token den schnelle Austausch von Kryptowährungen gegeneinander und bietet die Möglichkeiten, alle Kryptowährungen auf einem einzigen Depot zu verwalten. Dabei werden die Anforderungen der wichtigsten Regulierungsbehörden erfüllt, so dass ein kontrollierter Handel möglich ist. Durch die Absicherung von Transaktionen durch reales (Krypto)-Kapital soll ein sicherer und zuverlässiger Handel ermöglicht werden, bei welchem eine Entschädigung der Teilnehmer möglich ist, wenn es zu Fehlern kommen sollte.
IQ Option Wallet: Die Leistungen im Überblick
14 verschiedene Kryptowährungen als CFD handeln und verwalten
Jederzeit den Überblick über den Handel mit Kryptowährungen
Strenge Regulierung durch die zypriotische CySEC
Trading rund um die Uhr
Geringere Gebühren als beim Kauf von Kryptowährungen über klassische Wallets
Beim Handel mit Kryptowährungen erhalten die Nutzer der IQ Option Wallet automatisch OTN Token
Weiter zu IQ Option:

www.iqoption.com
Sicherheit und Regulierung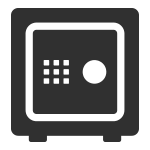 IQ Option wird von der CySEC auf Zypern reguliert. Daher muss sich der Broker an die strengen EU-Standards halten und die Kunden durch umfangreiche Maßnahmen schützen. So müssen beispielsweise die Einlagen der Trader auf separaten Treuhandkonten verwaltet werden, wodurch sie auch bei einer Insolvenz des Unternehmens sicher ausgezahlt werden können. Zusätzlich ist eine Einlagensicherung über den ICF, den zypriotischen Anleger-Entschädigungs-Fonds vorhanden. Dieser springt ein, wenn Broker oder Bank nicht zu einer Auszahlung des Guthabens der Kunden in der Lage sind und entschädigt jeden Trader mit einem Betrag von bis zu 20.000 Euro.
Auch bei der Nutzung der als Belohnung für die Handelsaktivität ausgegebenen OTN-Token sollen hohe Sicherheits- und Regulierungsanforderungen erfüllt werden. Das Netzwerk befindet sich zwar noch im Aufbau, es ist aber bereits jetzt abzusehen, dass hier ein Anbieter entsteht, welcher Kryptowährungen einer breiteren Masse zugänglich macht.
Das Open Trading Network wird die Regulierungsstellen mit allen erforderlichen Informationen und Instrumenten versorgen, so dass eine zuverlässige Regulierung des Handels über das Netzwerk erfolgen kann. Damit ist es den zuständigen Stellen möglich, Statistiken einzusehen, Listen den durchgeführten Transaktionen anzuzeigen und die Transaktions-Chains bis zu den Nutzern im jeweiligen Zuständigkeitsbereich der Behörde zurückzuverfolgen. Ein System zur Identifizierung der Benutzer ("Know Your Customer, KYC) ist ebenfalls vorhanden. Damit ist der vollständig anonymisierte Handel, welcher von Nutzern unterschiedlicher Kryptowährungen oft als Vorteil gesehen wird, zwar nicht mehr möglich, dafür befinden sich User von OTN aber rechtlich auf der sicheren Seite und können sich bei Konflikten auch an die zuständige Regulierungsbehörde wenden.
Durch die Absicherung der Transaktionen mit realen OTN-Token können wird den Nutzern die Sicherheit geboten, dass sie den Gegenwert ihres Trades erhalten. Das Vertrauen in einzelne Teilnehmer des Netzwerks ist dabei nicht erforderlich, da die Technologie selber für die notwendigen Voraussetzungen sorgt.
Unsere IQ Option Wallet Erfahrungen im Detail


Mit der IQ Option Wallet wird der CFD-Handel mit Kryptowährungen jetzt noch übersichtlicher. Alle 14 handelbaren Kryptowährungen sind übersichtlich aufgelistet und der Kunde kann sämtliche offene Positionen jederzeit überblicken. So lassen sich verschiedene Strategien besser umsetzen und es kann schneller auf aktuelle Kursentwicklungen reagiert werden.
Unser IQ Option Wallet Test zeigt, dass sich bei der Nutzung der Wallet eine weitere Verdienstmöglichkeit ergibt, welche für den Kunden noch nicht einmal einen zusätzlichen Aufwand bedeutet: Für das erzeugte Handelsvolumen erhalten die Kunden beim Trading mit Kryptowährungen wöchentlich Token des neuen Netzwerkes OTN. Dieser zusätzliche Service ist kostenlos und könnte möglicherweise einen lukrativen Zusatzverdienst darstellen, je nachdem, wie die neue Kryptowährung sich entwickelt.
OTN soll die verschiedenen, bisher voneinander isoliert verwalteten Kryptowährungen miteinander vereinen. Transaktionen zwischen verschiedenen Währungen sollen mit Hilfe von OTN-Token schneller und unkomplizierter durchgeführt werden. Um zum Beispiel Ethereum gegen Bitcoin zu tauschen, erwirbt der Kunde zunächst für seine Ethereum Coins OTN-Ethereum-Token. Diese kann er dann gegen OTN-Bitcoin-Token direkt über das Netzwerk tauschen. Bei Bedarf können die Bitcoin-Token dann wieder zum aktuellen Kurs gegen Bitcoin getauscht werden. Diese Transaktionen werden in der Praxis schnell und mit wenigen Klicks durchgeführt. Cross-Chain-Transaktionen werden durch einen Pool realer Token abgesichert, so dass Nutzer auch dann entschädigt werden können, wenn beim Austausch etwas schiefgehen sollte.
Dadurch, dass nicht erst die Bestätigung des isolierten Krypto-Netzwerkes abgewartet werden muss, kann der Handel schneller vollzogen werden. So lassen sich auch Anwendungsmöglichkeiten im Alltag besser und kundenfreundlicher realisieren.
OTN plant, seine API mit anderen Börsen und Brokern zu teilen, so dass sich die Liquidität des Netzwerks weiter erhöht und die Wertsteigerung des OTN-Coins stimuliert wird.
Weiter zu IQ Option:

www.iqoption.com
Unser IQ Option Wallet Testbericht: Die Konditionen beim Handel mit Krypto-CFDs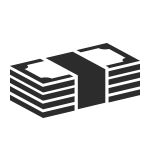 Wer mit verschiedenen Kryptowährungen handelt benötigte bislang für jede Währung eine eigene Wallet. Beim IQ Option erfolgt der Handel dagegen über CFDs, welche mit Hilfe der IQ Option Wallet gemeinsam verwaltet werden können.
Da es sich bei den auf der IQ Option Wallet verwalteten Werten nicht um die Coins der Kryptowährungen sondern um CFDs handelt, können diese nicht zur Online-Zahlung verwendet und auch nicht an Krypto-Börsen gegen andere Kryptowährungen getauscht werden. Offene Positionen können lediglich geschlossen werden, woraufhin der Kunde den Gegenwert zum aktuellen Kurs der jeweiligen Kryptowährung auf seinem Benutzerkonto gutgeschrieben bekommt.
Zusätzlich können die Kunden automatisch OTN-Token erhalten, mit welchen sie für ihre Handelsaktivitäten belohnt werden. Diese werden aktuell als Ethereum-Token ausgegeben und können zur Zahlung der Handelsgebühren aber auch direkt beim Anbieter OTN genutzt werden.
OTN-Token sollen nach und nach für immer mehr Kryptowährungen erhältlich sein, so dass diese unkompliziert und deutlich schneller als bisher gegeneinander getauscht werden können.
Ziel des Netzwerkes ist es, die Krypto-Netzwerke miteinander zu verbinden, und so die verschiedenen Währungen auch im Alltag besser nutzbar zu machen. Geschäfte könnten mit dieser Technologie beispielsweise die Bezahlung in verschiedenen Kryptowährungen anbieten und auch andere Verträge könnten in absehbarer Zeit über das Netzwerk abgeschlossen werden.
Bis Ende 2019 sollen 42 Millionen OTN-Token ausgegeben werden. Davon entfallen 21.000.000 Token auf die Kunden des Brokers IQ Option, welche bei diesem mit Kryptowährungen handeln. Ähnlich wie bei einem Cashback-Programm erhalten sie in Abhängigkeit vom gehandelten Volumen Token für ihre Aktivitäten auf der Handelsplattform. 5.000.000 Token werden an die Nutzer der OTN-Wallet ausgegeben, um mehr Händler für das OTN-System zu gewinnen. Die restlichen 16.000.000 OTN-Token werden an die Inhaber bereits vorhandener Token ausgegeben. Dadurch soll das Halten der Token belohnt und die Kapitalisierung des Systems verstärkt werden.
Nutzungsmöglichkeiten: IQ Option bietet keine herkömmliche Wallet


Unter einer Wallet für Kryptowährungen wird im allgemeinen eine digitale Geldbörse verstanden, in welcher kryptographische Schlüssel gespeichert werden, mit welchen die Besitzer auf ihre in der Blockchain einer Kryptowährung gespeicherten Coins zugreifen und diese an andere Teilnehmer versenden können.
Die IQ Option Wallet funktioniert allerdings anders, denn es werden keine realen Kryptowährungen, sondern stattdessen CFDs verwaltet. Die User können so zwar ihr Guthaben nicht an andere Teilnehmer versenden, dafür werden alle gehandelten Krypto-CFDs übersichtlich aufgelistet und es können verschiedene Trades geplant werden. Die Bezeichnung "Wallet" ist daher ein wenig irreführend, dennoch bietet IQ Option mit den neuen übersichtlichen Darstellung sehr gute Voraussetzungen für Trade, welche sich auf Kryptowährungen spezialisiert haben. Für das regelmäßige Spekulieren auf den Kursverlauf hat die IQ Option Wallet den Vorteil, dass außer den Handelsgebühren keine Kosten anfallen. Während ansonsten beim Versenden von Kryptowährungen eine Transaktionsgebühr gezahlt werden muss, ist die IQ Option Wallet komplett kostenlos.
Weiter zu IQ Option:

www.iqoption.com
OTN-Token erhalten: Kostenloses Mining beim Trading mit Kryptowährungen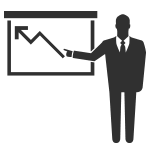 OTN-Token werden unter anderem an die Kunden von IQ Option beim Trading mit Kryptowährungen ausgegeben. Diese müssen hierfür keine zusätzlichen Leistungen erbringen oder Gebühren bezahlen, denn die Token werden als Belohnung für den Handel mit den angebotenen CFDs ausgegeben. Da die Zahl der Token, welche ein Trader erhält von dessen Handelsvolumen abhängt, kann die Ausgabe auch als eine Art Cashback-Programm gesehen werden.
Die Ausgabe der Token über den Broker IQ Option stellt gewissermaßen das Mining der Kryptowährung dar. Die Kunden erhalten hier beim regulären Handel eine Belohnung, wie wir sie von Cashback-Programmen kennen. Allerdings wird das Cashback nicht in Form von Trading-Guthaben, sondern als OTN-Token ausgegeben. Diese Token können die Trader nicht nur bei OTN gegen andere Kryptowährungen tauschen oder sich das Guthaben auf ihre Wallet auszahlen lassen, sondern es ist auch möglich, zukünftige Handelsgebühren bei IQ Option mit OTN-Token zu begleichen.
Im Gegensatz zum Mining bei anderen Kryptowährungen muss keine Rechenleistung erbracht werden, so dass die Kunden von IQ Option die Chance haben, eine vielversprechende Kryptowährung quasi kostenlos zu minen. Wenn OTN sich entsprechend entwickeln sollte, so könnte sich hieraus ein hoher Profit ergeben.
Fragen und Antworten zur IQ Option Wallet
Welche Kryptowährungen können über die Wallet gehandelt werden?
IQ Option bietet eine besonders große Auswahl an Kryptowährungen an und ist auch aus diesem Grund für Trader interessant, welche sich auf den Handel mit den volatilen digitalen Währungen spezialisiert haben. Hier können nicht nur Bitcoin, Ethereum und Dash, sondern insgesamt ganze 14 Kryptowährungen gehandelt werden.
Gibt es festgelegte Handelszeiten bei IQ Option?
Nein. Kryptowährungen können bei dem Broker rund um die Uhr gehandelt werden, was für die Trader ein maximales Maß an Flexibilität bedeutet.
Wie wird IQ Option reguliert?
Da der Broker seinen Sitz auf Zypern hat, ist die Cyprus Securities and Exchange Commission (CySEC) für die Regulierung des Unternehmens zuständig. Dadurch gelten strenge Bestimmungen, was der Sicherheit der Kunden zugute kommt. Einlagen werden auf Treuhandkonten verwaltet und streng vom Vermögen des Brokers getrennt. Sie dürfen ausschließlich für die Trades der Kunden verwendet werden.
Wie erhalte ich als Kunde von IQ Option OTN-Token?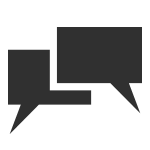 Kunden des Brokers OTN erhalten beim Handel mit Kryptowährungen automatisch OTN-Token (Ethereum). Hierfür ist keine gesonderte Anmeldung erforderlich. Die Ausschüttung der Token erfolgt wöchentlich, wie viele Token ein Kunde erhält hängt dabei vom gehandelten Volumen aller Händler im Vergleich zum Handelsvolumen des Kunden im entsprechenden Zeitraum ab.
Wofür kann ich meine bei IQ Option erhaltenen OTN-Token verwenden?
Händler von Kryptowährungen können die hierfür vom Broker IQ Option erhobenen Gebühren mit OTN-Token bezahlen. Es ist aber auch möglich, die Token zu halten und hierfür eine Belohnung in Form weiterer Token von OTN zu erhalten. Die Token können dann später weiterverwendet werden. OTN-Token welche zunächst als OTN-Ethereum-Token ausgegeben werden, können gegen Token anderer Kryptowährungen getauscht werden, für welche dann wiederum die entsprechende Kryptowährung ausgezahlt werden kann.
OTN-Token können auch in OTN-Münzen umgewandelt werden. So können die Besitzer von der Wertentwicklung dieser Kryptowährung profitieren.
Kann ich die IQ Option Wallet auch für den Handel an Krypto-Börsen nutzen?
Nein. Es handelt sich nicht um eine echte Wallet, sondern um ein CFD-Portfolio. CFDs stellen keine echten Kryptowährungen dar, sondern können lediglich zum Kurs des ihnen zugrunde liegenden Coins gehandelt werden. Dieser Handel erfolgt ausschließlich bei IQ Option. Um den CFD gegen Kryptowährungen einzutauschen, muss die offene Position geschlossen und das dafür erhaltene Geld ausgezahlt werden. Dieses kann dann im Anschluss bei einer Krypto-Börse eingezahlt und dort unabhängig von IQ Option verwendet werden.
Weiter zu IQ Option:

www.iqoption.com
Zusammenfassung: Das Fazit aus unserem IQ Option Wallet Test


IQ Option bietet eine innovative Wallet. Dabei handelt es sich um eine Art Portfolios, mit welchem alle 14 handelbaren Kryptowährungen gemeinsam verwaltet werden können, so dass die Kunden jederzeit einen guten Überblick über ihre Aktivitäten haben. Da bei dem Broker mit CFDs und nicht mit realen Coins gehandelt wird, kann die Wallet ausschließlich bei IQ Option genutzt werden und dient nicht dem Transfer von Kryptowährungen an andere User. Für die Nutzung des Guthabens außerhalb von IQ Option müssen die offenen Positionen geschlossen und das dafür gutgeschriebene Geld ausgezahlt werden.
Zusätzlich zu ihren Handelserträgen erhalten die Nutzer der IQ Option Wallet für ihr beim Handel mit Kryptowährungen erzeugtes Volumen OTN-Coins. Diese können sie zur Bezahlung der Handelsgebühren nutzen oder aber direkt bei OTN verwenden oder verwalten. Eine Gegenleistung muss außer dem regulären Trading nicht erbracht werden, so dass es sich quasi um ein kostenloses Mining und somit um einen weiteren Vorteil für die Kunden von IQ Option handelt.
Eigene Erfahrungen mit der IQ Option Wallet
Um unseren Lesern einen umfassenden Überblick über die IQ Option Wallet und die damit verbundenen Vorteile bieten zu können, sind wir auf die Erfahrungen der Kunden angewiesen. Handeln Sie bereits bei IQ Option mit Kryptowährungen und haben dabei die Wallet des Brokers genutzt? Dann würden wir uns über Ihren IQ Option Wallet Erfahrungsbericht freuen. Helfen Sie damit anderen Usern, sich einen Eindruck vom Handel mit Kryptowährungen und den zusätzlichen Möglichkeiten bei dem Broker zu verschaffen!
Fragen & Antworten zu IQ Option
Wo hat der Broker seinen Hauptsitz?

IQ Option hat seinen Hauptsitz auf Zypern.

Handelt es sich bei IQ Option um einen regulierten Broker?

Der Broker IQ Option wird von der CySEC reguliert.

Kann ich den Handel bei IQ Option im Vorfeld erst testen?

Ja, IQ Option stellt ein Demokonto zur Verfügung.

Was ist das Angebot von IQ Option?

Bei IQ Option können unter anderem Forex , CFDs und Kryptowährungen gehandelt werden.

KRYPTO BÖRSEN TESTSIEGER
Eigene Krypto-Fiat-Börse NAGAx
Große Auswahl an Digitalen Assets
24/5 Kundensupport
WEITER ZU NAGA Markets:

www.naga.com