GKFX-Webinar für den gelungenen Start ins Handelsjahr 2018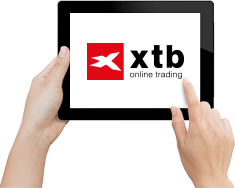 TESTSIEGER FOREX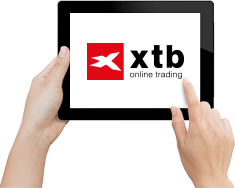 Renommierter Forex Broker
Kostenloses Demokonto
Deutschsprachiger Support
WEITER ZU XTB:

www.xtb.com/de
Am 2. Januar 2018 begrüßt GKFX um 8.45 Uhr das neue Handelsjahr mit dem Webinar "Trading am Morgen – Das GKFX Live-Webinar zur aktuellen Marktlage". GKFX-Experte Stefan Salomon wirft einen Blick auf die aktuelle Marktlage und die wirtschaftspolitischen Termine des Tages. Dabei deckt er von Aktien-CFDs bis Rohstoffe die gesamte Bandbreite an wichtigen Finanzinstrumenten ab. Am Nachmittag folgt das zweite Webinar des neuen Handelsjahres. Kornelius Barczynski begleitet mit einer Live-Trading-Session die Eröffnung der US-Märkte.
Weiter zum Testsieger Plus500:

www.plus500.de
Grundlagen für das neue Jahr legen
Das neue Handelsjahr beginnt für viele Trader gleich am 2. Januar 2018. Oft werden direkt in den ersten Tagen des Jahres die Grundlagen für das neue Jahr gelegt. An der Börse spricht man daher auch vom Januar-Effekt. Vor allem in den USA sind saisonale Börsensätze wie "Sell in May and go away" oder "As goes January, so goes the year" verbreitet.
Der Januar-Effekt geht auf eine These von Donald Kiem, Ökonom an der Universität von Chicago, aus dem Jahr 1980 zurück. Die These besagt, dass Werte, die im vergangenen Jahr deutlich gesunken sind, am Anfang des neuen Jahres klare Gewinne erzielen können. Diese Grundthese wird heute oftmals nicht mehr exakt so aufgefasst. Man spricht eher von einer breiten Erholung der Kurse an der Börse zum Anfang eines neuen Jahres. Viele Aktien können im Januar hohe Renditen erreichen.
Anlagen neu organisieren
Den Grund hierfür wird unter anderem darin gesehen, dass viele Anleger zum Jahreswechsel ihre Investments neu organisieren und auch ihr Depot "aufräumen". Viele Anleger entscheiden sich in diesem Zusammenhang, im neuen Jahr in andere Anlagen oder Finanzinstrumente zu investieren. An vielen Börsen in an den ersten Handelstagen im neuen Jahr eine allgemeine Aufbruchsstimmung spürbar. Streng genommen gehört der zweite Handelstag im Januar eigentlich noch zur Weihnachtsrally. Anfang Januar ist es in den US nicht unüblich, dass der Leitindex Dow Jones zunächst kaum Veränderungen aufweist. Erst zu Monatsende gehen die Kurse vieler amerikanischer Standardwerte wieder nach oben.
Entwicklungen für das ganze Jahr ableiten
Es wird oft davon gesprochen, dass im Januar die Grundlagen für das komplette Börsenjahr gelegt werden. Viele Investoren schauen sich die Kursverläufe in den ersten Wochen des Jahres genau an. Daraus versuchen sie dann, Entwicklungen für das ganze Jahr abzuleiten. Dabei berufen sie sich auch auf Statistiken.
So sagt der Marktexperte Robert Rethfeld von Wellenreiter Invest, dass es eine statistische Wahrscheinlichkeit von 83 Prozent gibt, dass das komplette Börsenjahr positiv verläuft, wenn der Dow-Jones im Januar im Plus ist. Wenn der Dow-Jones-Index jedoch Ende Januar über vier Prozent im Minus ist, verläuft zu 80 Prozent auch das ganze Jahr negativ. Liegt das Minus allerdings nur bei bis zu vier Prozent, sagt die Statistik, dass das Jahr nur zu 63 Prozent negativ verläuft. Doch es gibt auch Ausnahmen. 2014 lag der Dow-Jones-Index Ende Januar bei einem Minus von 5,3 Prozent, das Jahr verlief mit einem Plus von 7,5 Prozent jedoch deutlich erfolgreicher.
Verschiedene Erklärungsversuche
Für diese statistischen Zahlen gibt es einige Erklärungsversuche. Laut der Tax-Loss-Selling-Hypothese hängt die Entwicklung an der Börse im Januar mit steuerlichen Entscheidungen der Anleger zusammen. Häufig verkaufen Anleger am Ende eines Jahres Aktien, die sich nicht so erfolgreich entwickelt haben, wie sie gehofft haben. Dies bedeutet zwar Verluste, die die Anleger jedoch mit ihren Gewinnen verrechnen können. Zudem senken sie so ihre Steuerbelastung. Das frei gewordene Geld wird neu investiert.
Weiter zum Testsieger Plus500:

www.plus500.de
Auf das neue Jahr einstellen
Trader nutzen den Jahresanfang oft, um sich auf das neue Jahr einzustellen. Sie können beispielsweise ihre Ziele für das neue Jahr festlegen und, falls notwendig, ihre Tradingstrategie daran anpassen. Für Trader ist der Jahreswechsel ein guter Zeitpunkt, um sich in aller Ruhe Gedanken zu machen, was sie im neuen Jahr mit dem Trading erreichen möchten. Diese Ziele sollten im Idealfall klar definiert und messbar sein. Am Jahresende kann man so genau überprüfen, ob die Ziele erreicht wurden. Darauf hin kann man beim nächsten Jahreswechsel wieder überprüfen, ob die Ziele noch aktuell sind oder ob eine Änderung notwendig ist.
Optimistisch ins neue Jahr
Viele Experten blicken durchaus optimistisch ins neue Jahr und erwarten für Deutschland und die Eurozone eine Fortsetzung der positiven Konjunktur. Auch die Weltwirtschaft soll sich gut entwickeln. Der DAX könnte nach seinem Rekordstand von 13.400 Punkten im November auch im neuen Jahr auf einem hohen Niveau bleiben. Für den MDAX und den TecDAX sehen die Prognosen bislang gut aus.
Politische Unsicherheiten
Auf der anderen Seite erwartet uns wohl auch 2018 ein Jahr voller politischer Unsicherheiten. Unter anderem ist der Ausgang der Brexit-Verhandlungen weiter offen und eine neue Regierung in Deutschland ist wohl erst in einigen Wochen oder gar Monaten zu erwarten. Im letzten Jahr erholten sich die Finanzmärkte von Überraschungen wie dem Ausgang der Neuwahlen in Großbritannien immer recht schnell wieder. 2018 wird uns wohl auch das Thema Bitcoin weiter begleiten. Nach den Höhenflügen im abgelaufenen Jahr rechnen Experten bald mit dem Platzen der Bitcoin-Blase.
Zinserhöhungen in den USA erwartet
Darüber hinaus geht man davon aus, dass die US-Notenbank Fed 2018 dreimal, vielleicht sogar viermal, die Zinsen anheben wird. In der Eurozone ist keine Zinserhöhung zu erwarten. Allerdings wird auch die EZB aufgrund ihrer Anleihenkäufe, die mindestens bis September weitergeführt werden sollen, im Fokus stehen. Dies könnte sich auch auf den Eurokurs auswirken. Die Fed und auch die EZB werden allerdings wohl auch 2018 ihr angestrebtes Ziel einer Teuerungsrate von zwei Prozent nicht erreichen.
Gut informiert durch das Jahr
GKFX begleitet seine Trader auch 2018 Woche für Woche mit Webinaren für Anfänger und Fortgeschrittene. So können diese selbst gezielt ihr Wissen erweitern und sind stets mit allen Neuigkeiten rund ums Trading vertraut. Aktuelle Themen spielen bei GKFX immer wieder eine Rolle. Auch zahlreiche Schulungsmaterialien, Live-Trading-Sessions und Seminare vor Ort werde 2018 angeboten. Die Referenten von GKFX sind oft selbst erfahrene Trader und verfügen über viel Fachwissen auf ihrem Gebiet. Dabei bleibt häufig auch viel Raum für die Fragen der Teilnehmer.
Weiter zum Testsieger Plus500:

www.plus500.de
Fazit
Mit "Trading am Morgen" starten Trader bei GKFX am 2. Januar 2018 um 8.45 Uhr ins neue Tradingjahr. Im ersten Webinar des Jahres geht es um die Chancen und Risiken des Tages sowie um wirtschaftspolitische Entscheidungen. Um 15.30 Uhr begleitet Kornelius Barczynski die Eröffnung der US-Märkte mit einer Live-Trading-Session.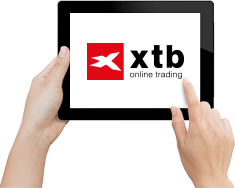 TESTSIEGER FOREX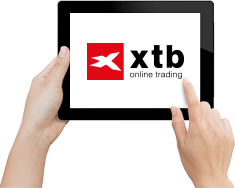 Renommierter Forex Broker
Kostenloses Demokonto
Deutschsprachiger Support
WEITER ZU XTB:

www.xtb.com/de