Bank of Scotland Kredit Erfahrungen: Autokredit, Ratenkredit, Tagesgeld und Baufinanzierungen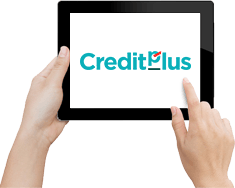 Unsere Kredit-Empfehlung: Creditplus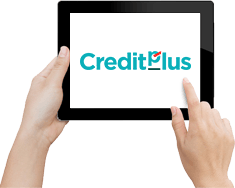 Flexible Laufzeiten
Sofort-Kredit bereits ab 1.000 Euro möglich
Kredit zu 100% online beantragen
Jetzt zum Kredit-Anbieter des Monats Creditplus!
Die Bank of Scotland wirbt gegenüber potenziellen Kunden mit einer Marktpräsenz, die bis auf den Gründungstag, den 17. Juli 1695, zurück reicht. Ihren Hauptsitz hat die Bank of Scotland in Edinburgh. Seit Anfang 2009 gehört die Bank of Scotland zur börsennotierten britischen Großbank Lloyds Banking Group, einem traditionsreichen Bankhaus. Neben dem klassischen Bankgeschäft firmiert die Bank of Scotland jedoch seit ihrer Gründung auch als Notenbank. Als solche besitzt sie das Recht, Banknoten zu emittieren.
Geschäftliche Aktivitäten werden in vielen Teilen der Welt gepflegt. So zum Beispiel in Großbritannien, auf dem nordamerikanischen Kontinent, in der Bundesrepublik Deutschland, in Spanien und in den Niederlanden.
Die deutsche Zentrale der Bank of Scotland ist seit 1998 in Frankfurt am Main ansässig und bot vor allem Unternehmensfinanzierungen an, ehe 2009 der Eintritt in das deutsche Privatkundengeschäft erfolgte. Seit einiger Zeit werden für deutsche Kunden auch rein onlinebasierte Autokredite und Tagesgeldkonten via Internet angeboten.
Die Kreditangebote der Bank of Scotland, also ihr Autokredit, ihr Tagesgeld und ihre Baufinanzierungen, sollen im folgenden unabhängigen Testbericht näher beleuchtet werden.
Unsere Kredit-Empfehlung Creditplus – jetzt Kredit online beantragen!
Pro und Contra bei unseren Bank of Scotland Krediterfahrungen
Ratenkredite können durch Privatkunden in einem breiten Bereich abgerufen werden, der sich von 3.000 Euro bis hin zu insgesamt 50.000 Euro erstreckt
der effektive Jahreszins gilt mit 1,95 % bis maximal 4,85 % als günstig
es wird ein interessanter gebundener Sollzinssatz pro Jahr offeriert
ein rein onlinebasierter Budget-, Laufzeit- und Haushaltsrechner wird bereitgestellt
außerplanmäßige Sondertilgungen können jederzeit realisiert werden
Bearbeitungsgebühren werden nicht erhoben
seitdem die Bank of Scotland auch als Online-Bank firmiert, wird in den stationären Filialen kein persönlicher Support mehr angeboten
die Mindestlaufzeit von 24 Monaten (maximal sind 84 Monate möglich) wird beim Ratenkredit als zu lang empfunden.
Unsere Kredit-Empfehlung Creditplus – jetzt Kredit online beantragen!
Bank of Scotland Test: Die Fakten auf einen Blick
Kreditangebote: Autokredit, Ratenkredit, Tagesgeld, Baufinanzierung
Zinssätze: Effektivzins zwischen 1,95 und 4,85 Prozent bei Ratenkredit, 2,39 Prozent bis 3,45 beim Autokredit
Laufzeiten: 24 bis 84 Monate (Autokredit), 24 bis 84 Monate (Ratenkredit)
Mindest- und Maximalbetrag: 3.000 bis 50.000 Euro Nettodarlehensbetrag (Autokredit), 3.000 bis 50.000 Euro (Ratenkredit)
Erreichbarkeit des Supports: montags bis freitags jeweils von 8:00 bis 20:00 Uhr, samstags von 9:00 bis 14:00 Uhr
Anforderung Antragsteller: Videolegitimation bei Neukunden und Bonitätsprüfung mit standardmäßiger SCHUFA-Anfrage
Regulierung: BaFin-Kontrolle, Deutsche Bundesbank (Aufsicht) und Financial Conduct Authority (FCA)
Sicherheit: britische Einlagensicherung im Rahmen des Financial Services Compensation Scheme (FSCS) sowie Einlagensicherungsfond des Bundesverbandes deutscher Banken (BdB), alle Einlagen sind bis zu einer Höhe von 250.000 Euro abgesichert
Versicherung: keine
weitere Produkte: Umschuldungskredit, Motorradkredit, Modernisierungskredit, Sofortkredit, Anschlussfinanzierungen.
Alle Ergebnisse in unserem Bank of Scotland Testbericht
Art der Kreditplattform: Filialbank im Übergang zur reinen Onlinebank mit Schwächen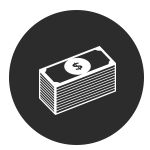 Ursprünglich war die Bank of Scotland einmal als klassische Filialbank gegründet worden, doch zeigte sich alsbald das Interesse dieses Finanzhauses an technischen Innovationen. In den 1950er Jahren gehörte die Bank of Scotland bereits zu den ersten Kreditinstituten, die mit Computern agierte. Sein den 1980er Jahren bietet die Bank of Scotland ihren Kunden bereits die bequeme Option an, ihre Bankgeschäfte per Telefon und Zentralcomputer auch von zu Hause aus realisieren zu können (Home and Office Banking Services per DFÜ-Technologie).
Zwar ist die Bank of Scotland derzeit noch mit Büros beziehungsweise mit Filialen in Frankfurt am Main und in Berlin vertreten, doch markiert der Eintritt der Bank in die Lloyds Banking Group plc auch den Zeitpunkt des schrittweisen Übergangs zur reinen Online-Bank.
Seither werden die Produkte Autokredite, Ratenkredite, Tagesgeld und Baufinanzierungen rein onlinebasiert angeboten, so dass es in den Filialen vor Ort keinen diesbezüglichen Kundenservice mehr gibt.
Um Beratung und Support in Anspruch nehmen zu können, müssen die Kunden seither auf ein onlinebasiertes Hilfe-Center zurückgreifen oder können sich telefonisch an den Support werden. Dieser ist jedoch leider nicht im Modus 24/7/365 verfügbar, wie man dies von einer reinen Online-Bank erwarten würde, als diese die Bank of Scotland seit 2009 offiziell firmiert. Die Verfügbarkeit des Supports ist zeitlich eingeschränkt. An den Sonn- und Feiertagen ist eine Beratung oder ein Support seitens der Bank of Scotland überhaupt nicht möglich. Dies steht dann allerdings im Widerspruch zum Anspruch des Instituts und wird von vielen Kunden auch als Defizit empfunden.
Unsere Kredit-Empfehlung Creditplus – jetzt Kredit online beantragen!
Kreditangebote: keine Bearbeitungsgebühr und Restschuldversicherung, aber lange Mindestlaufzeiten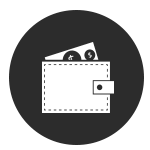 Positiv fällt bei den Kreditangeboten der Bank of Scotland ins Auge, dass man sich bei der Beantragung und Ausreichung von Krediten um Unkompliziertheit bemüht ist. Dies zeigt sich zum Beispiel anhand der einfachen und bequemen Videolegitimation bei allen Neukunden, dem Verzicht auf die sonst häufig anzutreffende Bearbeitungsgebühr und auch anhand des Statements, wonach die Bank of Scotland auf die für die Kunden oftmals teuren Restschuldversicherungen bei der Kreditausreichung verzichtet.
Hinsichtlich der Konditionen erweist sich zwar der Ratenkredit der Bank of Scotland als eine günstige Möglichkeit am aktuellen Finanzmarkt, doch sollte nicht übersehen werden, dass dieser Kredit stets auch an eine entsprechende Bonität seitens des Kunden gebunden bleibt.
Besonders wird von vielen Kunden der Bank of Scotland jedoch moniert, dass die Mindestlaufzeit beim Autokredit und auch beim Ratenkredit auf insgesamt 24 Monate festgesetzt wurde. Bei vielen konkurrierenden Anbietern am Finanzmarkt gibt es hingegen schon Mindestlaufzeiten, die auf lediglich 12 Monate festgelegt sind.
Auch die praktische Eignung des Ratenkredites der Bank of Scotland muss an dieser Stelle kritisch hinterfragt werden. Für viele potenzielle Kunden könnte sich nämlich dieser Ratenkredit aufgrund seiner spezifischen Konditionen lediglich als Mittel für eine angestrebte Umschuldung empfehlen.


Immer wieder werden vor allem Ratenkredite durch Freiberufler und durch Selbstständige, vielleicht zur Finanzierung von dringend erforderlichen Anschaffungen und Investitionen, benötigt. Hier hält sich die Bank of Scotland jedoch auf ihrer Internetpräsenz völlig bedeckt. Es werden keinerlei Angaben darüber gemacht, inwieweit sie mit ihrem Ratenkredit als Finanzprodukt auch die Zielgruppe der Selbstständigen und Freiberufler ins Auge gefasst hat. Es gibt nicht einmal eine verlässliche Information auf der Website darüber, ob und inwieweit die Bank of Scotland überhaupt gewillt ist, Ratenkredite an die Zielgruppe der Freiberufler und der Selbständigen zu vergeben.
Etwas besser und kundenfreundlicher ist die Bank of Scotland dann jedoch beim Produkt des Autokredites aufgestellt. Jedoch wird dieser kurioserweise zu denselben Laufzeiten und auch für dieselben Kreditrahmen angeboten, wie der Ratenkredit. Die Konditionen beim Autokredit der Bank of Scotland sind als gut und durchaus marktüblich anzusprechen. Zudem sollte an dieser Stelle nicht unerwähnt bleiben, dass der Autokredit der Bank of Scotland auch als Umschuldungskredit aufgenommen werden kann.
Unsere Kredit-Empfehlung Creditplus – jetzt Kredit online beantragen!


Bedauerlich ist und bleibt auch die Tatsache, dass die Informationen zum Angebot der Baufinanzierungen auf der Internetpräsenz der Bank of Scotland nur sehr spärlich fließen. Ganz offensichtlich zählt dieses Angebot erst seit kurzer Zeit zum Portfolio des onlinebasierten Kreditinstitutes. Konditionen und Laufzeiten zur Baufinanzierung findet der Interessent auf der Website der Bank of Scotland überhaupt nicht. Stattdessen wird er lediglich darauf verwiesen, dass die Baufinanzierungen seitens des Kreditinstitutes ausschließlich über den zertifizierten Partner Interhyp vorgenommen werden können. Um diesen Service jedoch nutzen und sich ein unverbindliches Angebot für eine Baufinanzierung erstellen lassen zu können, muss ein telefonisches oder alternativ auch ein persönliches Gespräch mit einem Interhyp-Berater durch den Interessenten vereinbart werden. Innerhalb von zwei Tagen wird dann ein individuelles Angebot für eine Baufinanzierung erstellt. Dies läuft bei anderen onlinebasierten Kreditinstituten vergleichsweise einfacher und unkomplizierter über eine Online-Anfrage zur Baufinanzierung.
Neben dem offenkundigen Fehlen von Geschäftskundenkrediten und letztendlich auch von Immobilienkrediten, fällt es auf, dass im Angebotsportfolio der Bank of Scotland eine große Lücke klafft. Es fehlen nämlich zwei ganz wesentliche Standardprodukte, die sich ansonsten im Portfolio praktisch jedes modernen Kreditinstitutes finden, ob nun Filialbank, Online-Bank oder auch Mischform. Hierbei handelt es sich um das Girokonto und um die Kreditkarte (auch in Prepaid-Form). Beide Finanzprodukte werden derzeit von der Bank of Scotland explizit nicht angeboten.
Kreditkonditionen: positives Ergebnis bei der Bank of Scotland


Die Kreditkonditionen für die modernen Finanzprodukte des Autokredits und des Ratenkredits der Bank of Scotland wurden eingangs bereits detailliert beschrieben. Beim Autokredit der Bank of Scotland werden im Rahmen von mindestens 24 Monaten und maximal bis zu insgesamt 84 Monaten flexible Laufzeiten für den interessierten Kunden geboten. Die Möglichkeit der jederzeitigen und auch völlig kostenlosen Sondertilgung ist dabei für die Kreditnehmer gegeben. Der effektive Jahreszins der Bank of Scotland beim Autokredit liegt derzeit zwischen 2,49 % und 3,85 %. Der feste Sollzinssatz beträgt 2,46 % bis 3,79 % jährlich. Versteckte Gebühren oder Kosten gibt es beim Autokredit der Bank of Scotland nicht. Ausgereicht werden kann ein Nettodarlehensbetrag zwischen jeweils 3.000 Euro bis zu maximal 50.000 Euro oder ein Gesamtbetrag zwischen jeweils 3.077 Euro und 57.004 Euro. Die Ratenhöhe liegt hier demzufolge zwischen mindestens jeweils 38,91 Euro und 2.166,58 Euro je Monat der Laufzeit. Die Konditionen hinsichtlich der reinen Kredithöhe entsprechen beim Autokredit der Bank of Scotland denjenigen des Ratenkredits. Hinsichtlich der Zinshöhe gibt es keine Beanstandungen am Autokredit der Bank of Scotland.
Die Kreditkonditionen in Bezug auf Kreditrahmen und Laufzeiten sind beim Ratenkredit der Bank of Scotland identisch mit den Parametern beim Autokredit. Positiv sollte bei den Kreditkonditionen vom Ratenkredit erwähnt werden, dass dieser grundsätzlich zur freien Verwendung des jeweiligen Kreditnehmers steht. Jederzeitige und kostenlose Sondertilgungen sind auch beim Ratenkredit der Bank of Scotland grundsätzlich möglich. Die Kreditauszahlung erfolgt beim Ratenkredit schnell und es gibt auch hier keinerlei versteckte Kosten oder Gebühren. Der effektive Jahreszins liegt beim Ratenkredit der Bank of Scotland aktuell zwischen 1,95 % und 4,85 %. Die Vertragslaufzeit und die daraus ableitbare Anzahl der monatlichen Raten belaufen sich auch beim Ratenkredit der Bank of Scotland mindestens auf 24 Monate und maximal auf 84 Monate. Der feste Sollzinssatz liegt hier bei 1,93 % bis 4,75 % pro Jahr. Die Ratenhöhe beträgt, je nach Kreditrahmen und Laufzeit, zwischen 38,21 Euro und 2.187,98 Euro. Der Gesamtbetrag liegt zwischen 3.061 Euro und maximal 58.870 Euro. Zwar wirbt die Bank of Scotland auf ihrer Website offensiv damit, dass ihr Ratenkredit derzeit bereits ab einem Zinssatz von 1,95 % pro Jahr verfügbar ist, verschweigt dann allerdings die Tatsache, dass der potenzielle Kreditnehmer zur Erlangung dieses günstigen Zinssatzes letztendlich über eine wirklich herausragend gute Bonität verfügen muss, die zuvor auch bei diesem Kreditinstitut mit der standardmäßigen SCHUFA-Abfrage überprüft wird. Aber auch für Kundinnen und Kunden mit einer weniger guten Bonität sind die angegebenen Kreditkosten mit effektiv höchstens 4,85 % pro Jahr noch recht überschaubar und akzeptabel. Der Maximalzinssatz und auch die Normalzinssätze der Bank of Scotland entsprechen beim Ratenkredit derzeit durchaus den Gepflogenheiten vergleichbarer Kreditinstitute und damit dem Marktüblichen. Als Kritikpunkt bleibt allerdings die hohe Mindestlaufzeit von derzeit 24 Monaten bestehen, die deutlich über den Vergleichswerten vieler Konkurrenten mit jeweils nur 12 Monaten liegt.
Unsere Kredit-Empfehlung Creditplus – jetzt Kredit online beantragen!
Welche Flexibilität wird bei Kreditänderungen geboten?


Zunächst steht natürlich stets die Frage, ob ein Ratenkredit oder auch ein Autokredit bei der Bank of Scotland, zum Beispiel in Folge eines Lottogewinns oder auch einer unvermuteten Erbschaft, möglicherweise auch kurzfristig getilgt und vorfristig zurückgezahlt werden kann. Hier wurde bereits schon eingangs darauf verwiesen, dass vorfristige Ablösungen von laufenden Raten- oder auch Autokrediten bei der Bank of Scotland generell möglich sind und auch frei von jedweder Art von Kosten, wie zum Beispiel Vorfälligkeitszinsen oder ähnlichen Service Fees, bleiben.
Auch lassen sich bei der Bank of Scotland mehrere Kredite eines Darlehensnehmers bequem zusammenfassen. Ebenso sind Umschuldungen möglich und diese können online beantragt werden. Auch bei Schwierigkeiten, Kreditzinsen oder vereinbarte Tilgungsraten bedienen zu können, erweist sich die Bank als flexibel. Genauere Angaben zu dieser Flexibilität werden jedoch nicht gemacht. Stattdessen wird um rechtzeitige und möglichst proaktive Kontaktaufnahme seitens des Schuldners gebeten.
Anforderungen an den Antragsteller: die Konditionen sind nicht hart
Hinsichtlich der Anforderungen, welche die Bank of Scotland bei der Ausreichung von Autokrediten und auch von Ratenkrediten an den Darlehensnehmer stellt, erweist sich das Kreditinstitut als recht moderat.
Beim Autokredit werden in der Regel folgende Unterlagen vom Antragsteller eingefordert:
Gehaltsnachweise der letzten 3 Monate
Kontoauszüge des Lohn- oder Gehaltskontos in lückenloser Reihenfolge für die letzten 4 Kalendermonate
bei Rentnern aktueller Rentenbescheid
bei Beziehern von Elterngeld aktueller Bescheid
Nachweise über Mieteinnahmen
bei Umschuldung: aktuelle Ablösebescheinigung der alten Bank mit Restschuldausweisung
bei Umschuldung: Kopie von Zulassungsbescheinigung Teil I und II, Kopie des Kauf- oder Leasingvertrages, Fahrzeug-Identifikationsnummer.
Beim Ratenkredit werden folgende Unterlagen eingefordert:
letzte 6 Lohn- oder Gehaltsnachweise (müssen von ein- und demselben Arbeitgeber stammen)
aktueller Rentenbescheid
Nachweis, dass das Gehaltskonto im SEPA-Raum unterhalten wird
Nachweis, dass ein regelmäßiger Wohnsitz in Deutschland unterhalten wird.
Leider macht die Bank of Scotland grundsätzlich keine Angaben dazu, ob und inwieweit es Freiberuflern oder Selbständigen möglich ist, einen Kredit zu erhalten.
Spezielle Angebote – Offerten für Schüler, Studierende & Co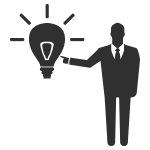 Es wurde eingangs schon erwähnt, dass die Bank of Scotland leider keine speziellen Angebote, beziehungsweise überhaupt gar keine Offerten, für Selbstständige und für Freiberufler unterbreitet, die meist am dringendsten auf Kredite angewiesen sind, um Investitionen zu finanzieren.
Ähnliches gilt auch für andere Zielgruppen, wie zum Beispiel Kinder, Schüler oder Studenten. Auch hier gibt es grundsätzlich keinerlei spezielle Angebote.
Unsere Kredit-Empfehlung Creditplus – jetzt Kredit online beantragen!
Test der Website der Bank of Scotland und Funktionalität des Kreditrechners
Grundsätzlich zeigen sich sowohl die Website in Bezug auf ihre Struktur und ihr Design sowie auch die beiden dort befindlichen Rechner für den Autokredit und den Ratenkredit als Angebote von hoher Usability und selbsterklärender Menüführung, die auch von einem bislang nur wenig internetaffinen Kunden gut verstanden werden können.
Das Handling des Online-Menüs erweist sich als funktional. Sämtliche Ein- und auch Auszahlungen funktionieren problemlos. Alle Beträge und Transaktionen werden völlig korrekt angezeigt und es ist recht einfach möglich, Freistellungsaufträge onlinebasiert einzugeben oder auch zu ändern. Auch die Funktionalität der Kreditrechner ist gut.
Regulierung und Sicherheit: gleich mehrere Behörden stehen für dieses Kreditinstitut ein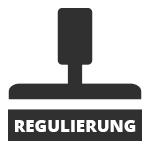 Es wurde bereits eingangs schon darauf hingewiesen, dass bei der Bank of Scotland das britische Einlagensicherungssystem bis zu einer Höhe von 85.000 GBP pro Kunde greift. Als Aufsichtsbehörden der Bank fungieren die BaFin, die Deutsche Bundesbank und die britische Financial Conduct Authority (FCA).
Kontakt und Service: leider nicht im Modus 24/7/365
Die Bank kann per E-Mail und deutscher Festnetznummer kontaktiert werden. Die Servicezeiten sind montags bis freitags von 8:00 bis 20:00 Uhr und samstags von 9:00 bis 14:00 Uhr.
Fachmeinung: Faire Kredite ja, aber eingeschränktes Produktportfolio und Service
Die Fachmeinung weist die Kredite der Bank als durchaus fair und im Rahmen des Marktüblichen aus. Doch fehlen Kreditangebote für Selbstständige ebenso wie das klassische Girokonto und die Kreditkarte. Auch beim Service ist das Kreditinstitut nicht beispielgebend.
Weiter zur Bank of Scotland:

www.bankofscotland.de
Fazit: Am Produktportfolio und am Service Arbeiten!

Ein vollständiges Produktportfolio, angereichert um Kredite für Freiberufler und Selbstständige sowie Sonderangebote für Schüler und Studenten sowie vor allem auch ein eigenes Girokonto und eine Kreditkarte würden dem Institut ebenso gut zu Gesicht stehen, wie ein Service im Modus 24/7/365.
Fragen & Antworten zur Bank of Scotland
Wo hat die Bank ihren Hauptsitz?

Die Bank of Scotland hat ihren Hauptsitz in Edinburgh, UK.

Ist die Kontoeröffnung kompliziert?

Nein! Die Kontoeröffnung ist in wenigen Schritten möglich!

Ist mobiles Banking mit der Bank of Scotland möglich?

Ja. Sie können sich von der Bank of Scotland eine App herunterladen und mobil auf Ihre Konten zugreifen!

Welche Produkte bietet die Bank of Scotland an?

Bei der Bank of Scotland bekommen Sie Kredite und Tagesgeldanlagen zu attraktiven Zinsen!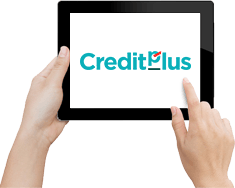 Unsere Kredit-Empfehlung: Creditplus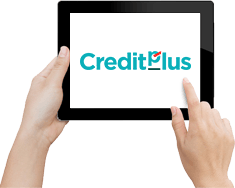 Flexible Laufzeiten
Sofort-Kredit bereits ab 1.000 Euro möglich
Kredit zu 100% online beantragen
Jetzt zum Kredit-Anbieter des Monats Creditplus!